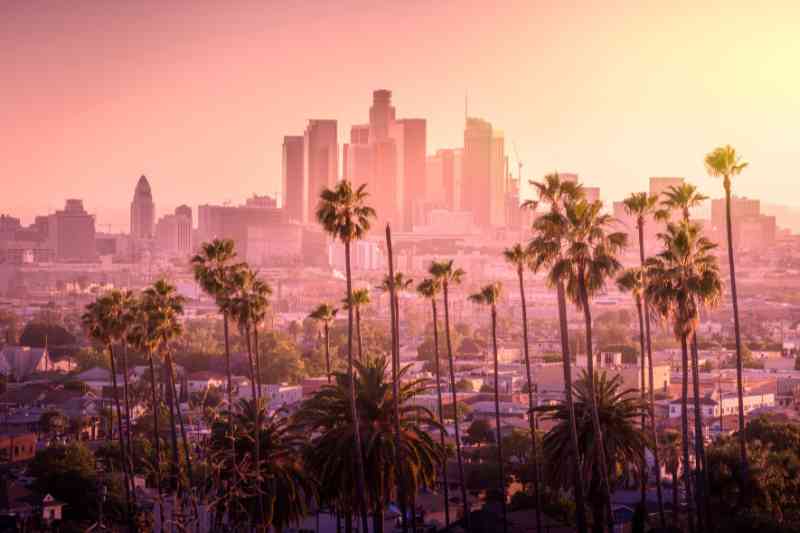 LA is one of the most bustling hubs in America, with a reputation for being among the most populous cities in the country. So naturally, your building's intercom needs to be in working order to accommodate all of your property's visitors. A busted intercom poses a security risk and significantly reduces convenient access to your building. As a result, choosing the right intercom repair Los Angeles company is essential.
From Santa Clarita to Long Beach, a working intercom is a necessity to control access to any commercial or multifamily building in LA. If your intercom is on the fritz and you're wondering how to repair it, we've got you covered with this complete intercom repair Los Angeles guide!
In this post, we cover:
Why is my intercom not working?
Your intercom may not be working due to a variety of internal or external reasons. In most cases, it may be best to replace and upgrade your intercom system altogether.
However, if you have a newer system, here are some problems that may potentially impact your intercom:
Weather-related damage. LA is known for its hot and dry summers, and this heat can impact the efficacy of your intercom. With this in mind, check for sun damage to your intercom to determine if that's the reason behind it malfunctioning.
Improper installation. Hiring a certified installer is crucial to avoid improper installation. If your intercom was installed improperly, contact the manufacturer or installation company to get it re-installed.
Faulty wiring. Loose or frayed wiring could be the reason that your intercom isn't working, so make sure that your system's wiring is in mint condition.
Outdated hardware. If your door buzzer has outdated hardware, it's probably best to replace and upgrade the system entirely.
Pro tip: If your broken intercom is beyond repair, consider upgrading it to a cloud-based system with smartphone compatibility that allows you to manage access from anywhere!
Learn more about ButterflyMX for gated communities:
3 Los Angeles intercom repair troubleshooting tips
It's recommended to hire a certified installer through your intercom provider to diagnose the cause of your system's malfunctioning issues.
However, if you have experience with intercom repairs, here are a few ways to troubleshoot your broken intercom:
Look for signs of visible damage. Check the interior and exterior of your intercom for any signs of physical damage to determine if that's the culprit behind issues like constant buzzing or humming sounds.
Check your system's wiring. Assess and tighten any loose wires in your intercom system as needed.
Test your system's voltage. Check for any voltage defects by using a voltmeter to determine proper voltage levels. In this case, the voltage reading should range between 6 and 16 volts.
Pro tip: Contact your intercom company's repair service for a quote to determine if it's more cost-effective to go forward with maintenance or replace the system altogether.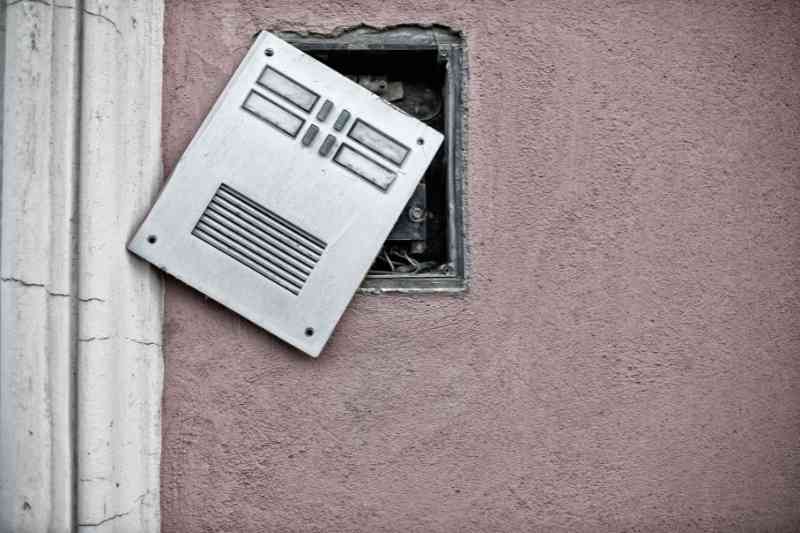 How to choose the right LA intercom repair service
Choosing the right apartment intercom repair service saves you time and money in the long run, so it's important to take your time when considering your options.
Here are a few tips for choosing the right intercom repair service in Los Angeles:
Contact your system provider to find an installer. Stay in the intercom brand's network and opt for an installer who's already familiar with your intercom's equipment for the best installation.
Research online. Research local companies online and assess their ratings to help determine the quality of service.
Read customer reviews. Customer reviews are the most illuminating resource to determine whether an intercom repair company is punctual, professional, and offers stellar work.
Seek peer recommendations. If you're part of a network of industry professionals, seek their advice to consider which intercom repair services they've used for their properties.
Pro tip: Contact local vendors that you trust and have a long-standing professional relationship with for recommendations about intercom repair Los Angeles companies!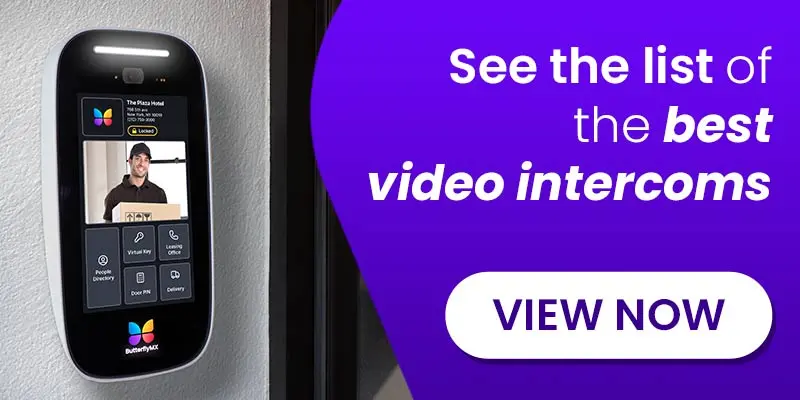 The best intercom repair in Los Angeles services
Los Angeles has several intercom repair companies in the area to choose from, but how do you determine the best one for your business?
Here are our picks of the best intercom repair companies in LA:
1. Onboard IT Tech
Google rating: 5/5
With over 20 years of experience in intercom installation, maintenance, and repair for a variety of buildings, this intercom repair Los Angeles company is among the top in the region.
Onboard IT Tech is based out of sunny Valley Village, and services neighborhoods throughout LA, Burbank, and Malibu!
Here are a few highlights of their security services:
Specializes in a variety of intercoms from wireless to IP-based intercom systems
Installs access control systems
Offers smart home and lighting integrations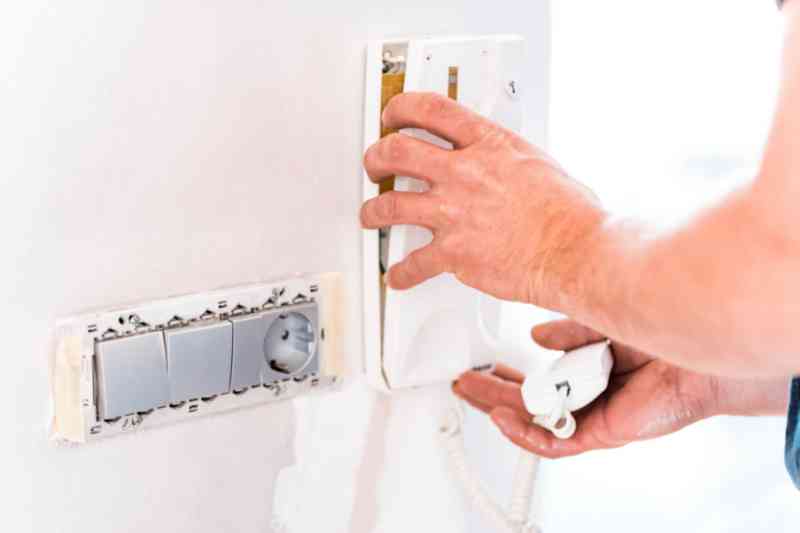 2. Prime Access Control
Google rating: 5/5
Excellent service, quality work, and professionalism are core parts of Prime Access Control's company ethos. They have a reputation for providing excellent customer service throughout Los Angeles.
Prime Access Control is based out of Northridge in the San Fernando Valley and offers services throughout the Valley and surrounding areas.
Here's a round-up of their services:
Offers repair, maintenance, and installation of wired, wireless, and video intercoms
Services electric gates and garage doors
Installs and repairs access control systems for residential & commercial properties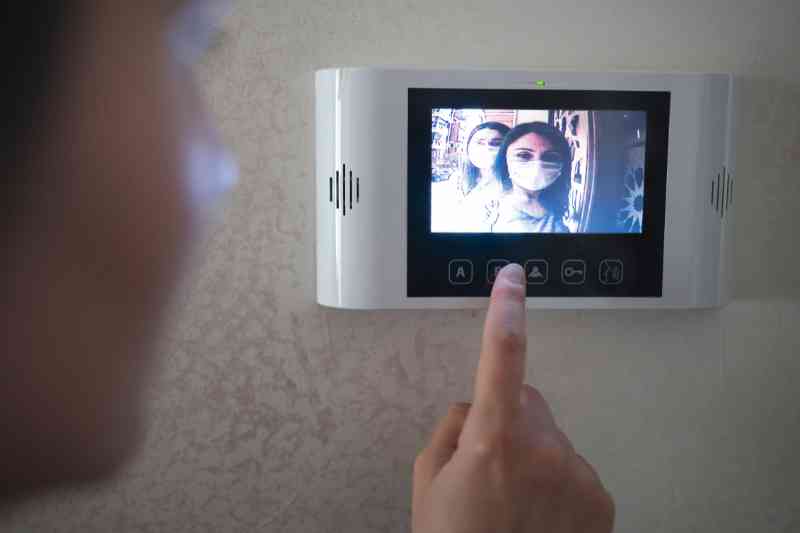 3. American Garage Door Specialist
Google rating: 4/5
American Garage Door specialist has a team of highly trained technicians who specialize in a variety of areas from gates to parking control systems.
American Garage Door Specialist is located in Hollywood, but offers services throughout the Ventura, Santa Barbara, Los Angeles, and Orange County areas!
Here are a few of their unique services:
Services residential, commercial, and industrial buildings
Offers intercom installation, repair, and troubleshooting
Offers gate and commercial door entry solutions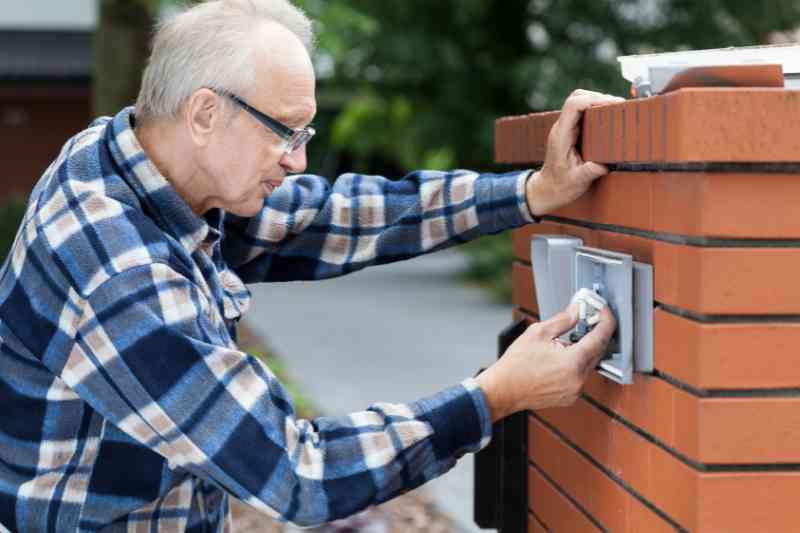 Takeaways
Your intercom in Los Angeles may not be working due to weather damage, improper installation, or outdated hardware.
You can troubleshoot your intercom by looking for signs of physical damage, and checking your system's wiring & voltage levels.
You can choose the right LA intercom repair company by hiring an installer through your intercom system's company, researching online, and checking out customer reviews and peer recommendations.
The best intercom repair Los Angeles companies offer a variety of services like intercom repair, maintenance, and installation.