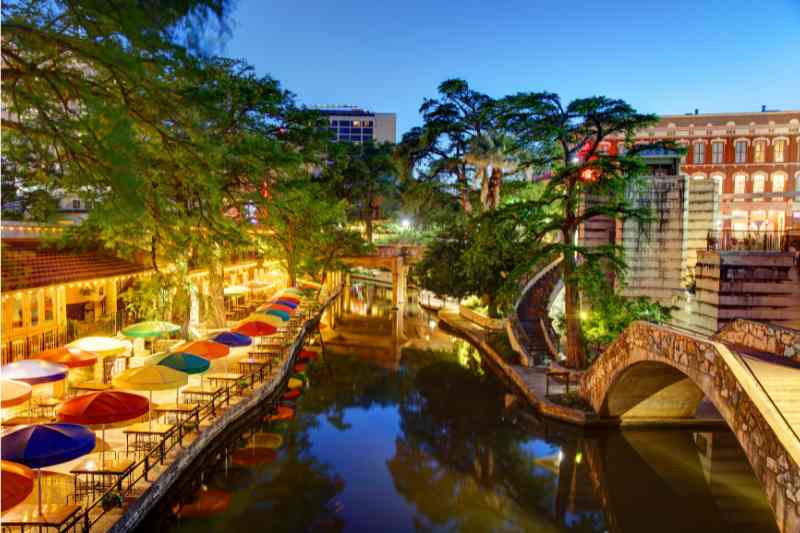 San Antonio, Texas is famous for its rich Hispanic culture and sprawling parks and greenspaces. And as a San Antonio real estate professional, you're aware of how much the Alamo city offers. One of the best things you can do for your South Texas property is to install a great access control system. But how do you decide the best access control San Antonio offers?
Whether you're located in the heart of the Pearl District or the suburbs of Alamo Heights, San Antonio is brimming with neighborhoods in need of straightforward property access solutions. Check out the best access control San Antonio properties can rely on for a secure access experience.
This post covers:
What is an access control system?
An access control system requires users to have a credential in order to gain access to a property. These credentials empower you to track who's entered your property and when. This makes them more secure than physical keys.
The most common access control credentials include:
What's more, by installing access control technology at your San Antonio property, you can take advantage of various visitor management features. As a result, delivery couriers, dog walkers, and other guests can request access at the front entrance of your building.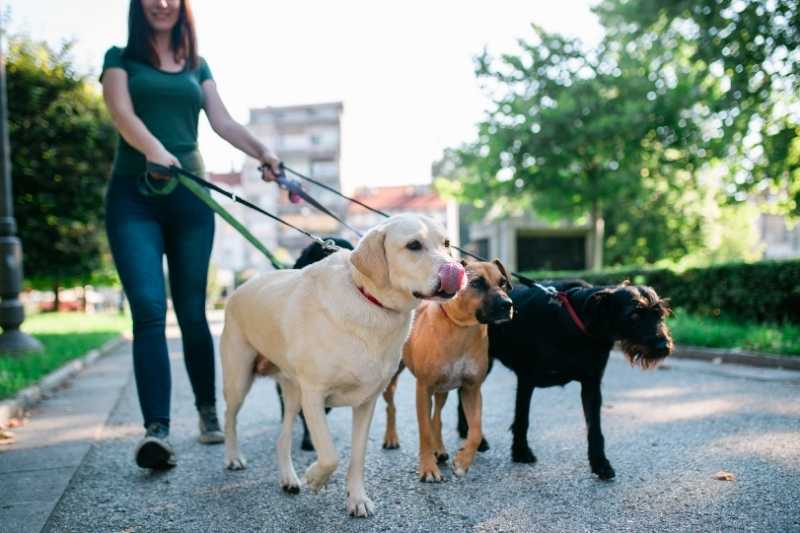 How can an access control system benefit your South Texas property?
Installing an access control system at your Texas property has numerous benefits.
However, we've narrowed down the top benefits for you to consider:
Lessens the risk of unauthorized access to your building.
Creates an easy, practical, and secure process to grant access to tenants.
Makes managing guest access straightforward. Further, helps guests and service providers securely navigate your property.
Empowers you to observe and organize access at your property, improving security.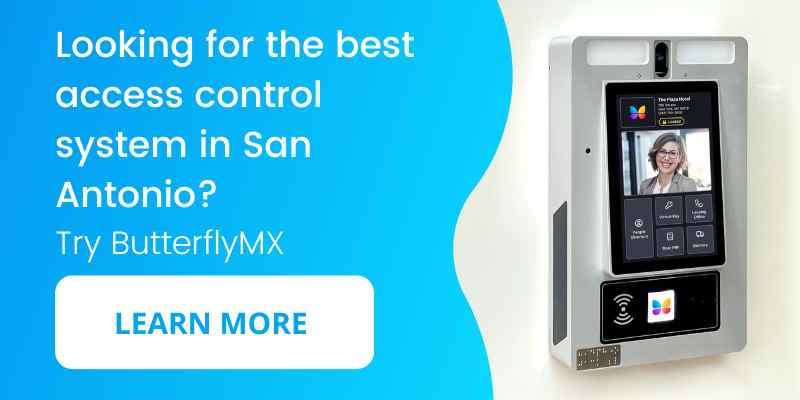 How do San Antonio access control systems work?
While there are many access control systems available, they all work similarly.
Here's how most access control systems operate:
Tenants and staff are assigned a credential they use to access the property.
Users enter, scan, tap, or swipe their credentials at the front door or gate.
If the user has access authorization, the system signals the door or gate to unlock.
Discover how the ButterflyMX access control system works:
Considerations when picking an access control system for your San Antonio property
As a property manager or owner in San Antonio, you're aware of everything your city has to offer. With this in mind, you must consider the city's unique qualities before picking an access control system.
When looking for access control in Alamo City, consider:
Convenience
San Antonio has consistently ranked among the fastest-growing cities in America over the last several years. In fact, San Antonio's population has increased by nearly 80% since the turn of the century.
The greater San Antonio area now has over two million residents. And as with any populous city, San Antonio's buildings need robust security systems. While equipping your property with vigilant surveillance is necessary, you'll also want to focus on delivering a convenient access experience.
By installing an intercom system, you can eliminate the need for physical keys. Additionally, with a mobile-based access control system, you empower residents to grant access to anyone from anywhere.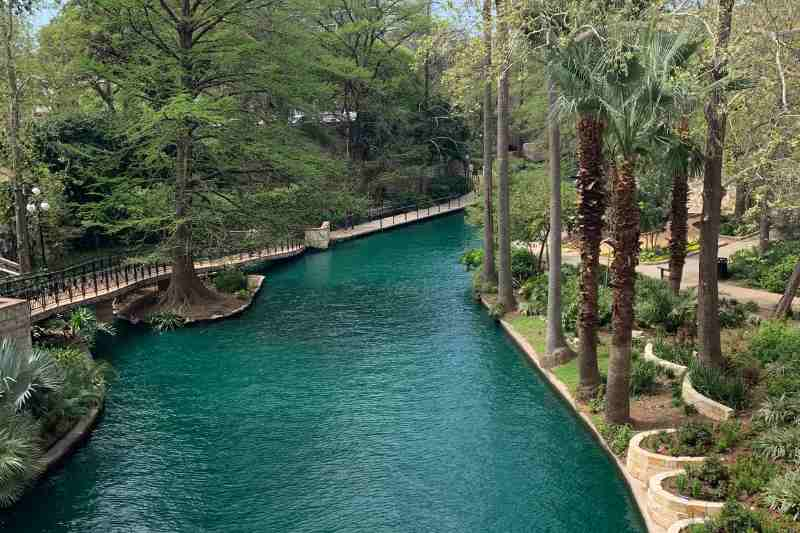 Weather
Just like any city in the American southwest, San Antonio is known for its hot, dry summers. But this weather doesn't stop residents from exploring their hometown. And it certainly doesn't stop visitors from venturing to the Alamo city during the summer months. Conversely, winters in South Texas often see snow and the springtime is overcast and humid.
As a result, you must invest in an access control system with an IP65 rating. That way, it can withstand all of the elements, including snow, rain, and sun. Further, your access control system may include an intercom at the property entrance that faces intense sunlight. In this case, attaching a simple sunshade will protect the screen from heat and make it easier to see.
Resident demographics
When looking at the age of residents, San Antonio is among the most diverse cities in the country.
Areas like Southtown and St. Mary's Street are bustling with young renters looking to rent from multifamily complexes. On the other hand, neighborhoods including King William and Olmos Park are full of families who live in gated communities, townhouses, and single-family homes.
Furthermore, San Antonio is home to several colleges and universities. Because of this, thousands of students matriculate to Countdown City each August.
Before you can invest in access control technology, you must first carefully consider your current and prospective tenants to pick an appropriate solution.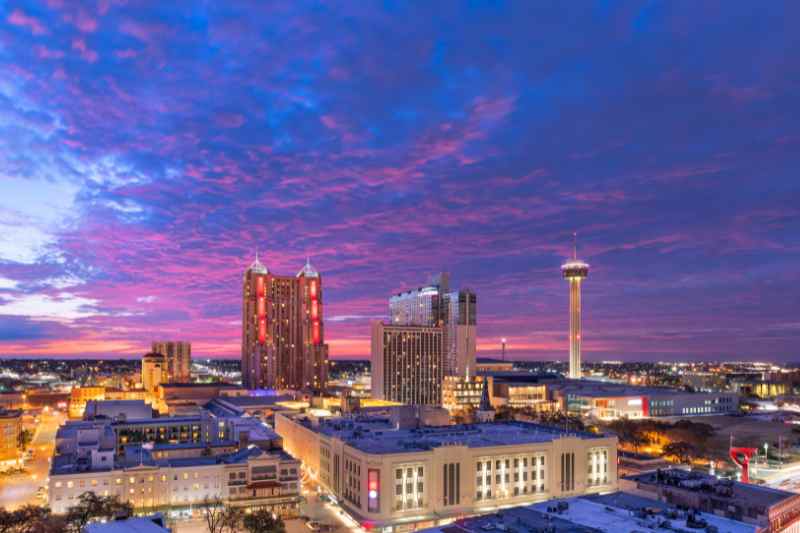 Types of access control in San Antonio
The access control system you choose for your San Antonio, Texas property hinges on the type of property you own or manage.
Let's identify the best access control systems for:
San Antonio multifamily property access control. Multifamily property managers should opt for an intercom system with a camera. With a video access control system, residents can visually confirm their guests before granting access.
Gated community access control. Plenty of San Antonio residents live in gated communities. For these, a cloud-based gate intercom is ideal. This way, residents can grant access to guests remotely, and you can manage gate security from anywhere.
South Texas student housing access control systems. As has been noted, thousands of students need housing in San Antonio. In this case, the best access solution is to install a video intercom at the main entrance and keypads throughout the property.
Commercial access control systems. Because each San Antonio business is unique, every commercial access control system must be, too. It's best to opt for a combination of elevator controls, keypads, and intercoms to accommodate mixed-use buildings and multiple tenants.
San Antonio parking garage access control. San Antonio is a heavily car-dependent city. As a result, you don't have to travel far to find several parking garages. The best parking garage access control systems are car RFID tags, license plate readers, and smartphone-based access readers.
How to find & hire an access control installer in San Antonio
San Antonio access control systems need to be installed by a certified installer. So, when looking for an access control installer in San Antonio, make sure they're certified for the products you've purchased. Otherwise, you risk voiding the warranty.
Here are a few tips to find the best San Antonio installer:
Check reviews. See what real estate professionals in your area are saying about local installers on Google and Yelp.
Search social media. Get an informed idea of which installers your peers recommend by posting queries on social media. Ask for recommendations by posting on NextDoor, LinkedIn, or even in real estate Facebook groups.
Ask around. Do you have a group of trusted real estate professionals that you can reach out to? Ask them which installers they've hired for their San Antonio access systems and if they recommend them.
Check industry resources. Industry publications like Commercial Property Executives, Integra Realty Resources, or Realty San Antonio are full of vetted recommendations. Additionally, many of these resources will have programs that allow you to connect with local real estate professionals.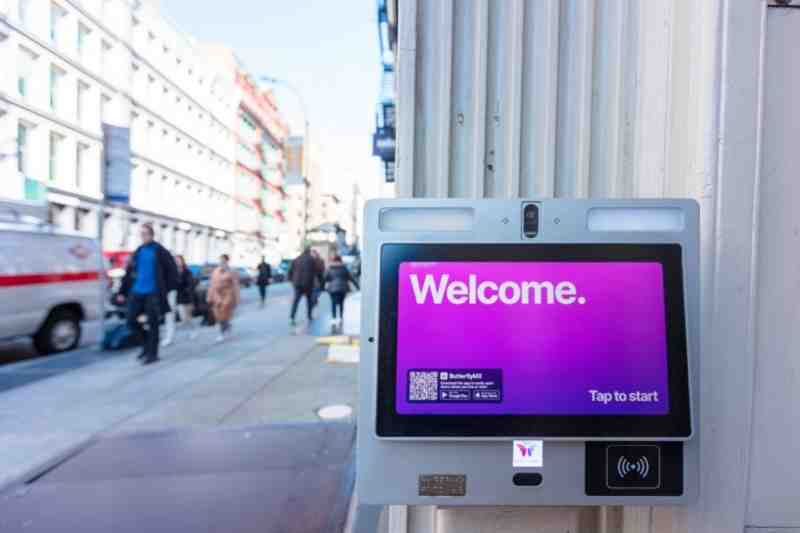 The best access control system in San Antonio, TX
Far and away, the best access control system available in San Antonio is ButterflyMX. Since ButterflyMX introduced the smart video intercom system in 2014, we've empowered millions of users to manage property access from anywhere in the world with a smartphone.
Benefits of the ButterflyMX access control system include:
Video calling. You and your tenants can see who's requesting entry to your property before granting access.
Virtual keys. Guests can scan a unique QR code to gain property access. Further, you can edit these access permissions from anywhere in the world.
Vehicle access readers and windshield tags. Eliminates the need for tenants to reach for a credential when driving up to a garage or gate.
Security audit trails. Our intercom keeps a log of time- and date-stamped photos of every entry event. You can view this log at any time in the ButterflyMX OS.
Access PINs. In the case that a tenant loses their phone or the battery's died, they can gain access by entering a unique PIN code at the intercom.