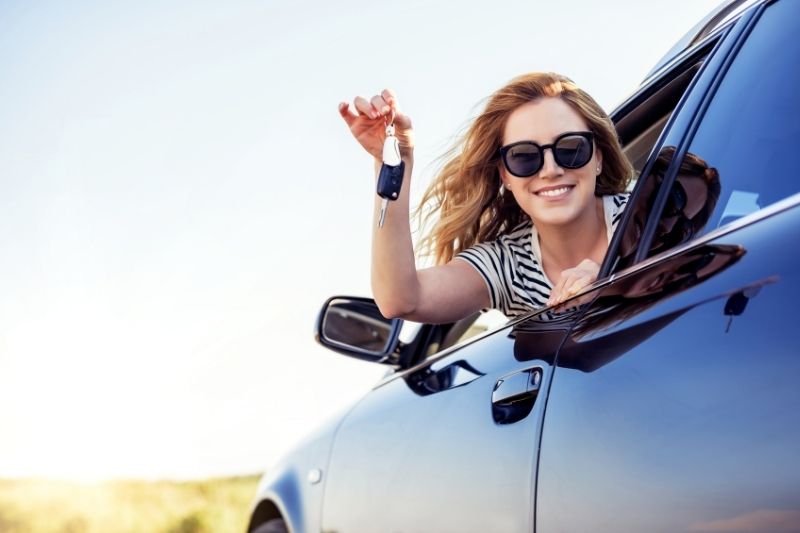 The future of real estate is creating more sustainable communities. So, more and more multifamily properties are offering transportation amenities from bike storage to EV charging. And one of the most interesting new amenities is apartment car sharing.
But is car sharing a worthwhile investment for urban properties? Whether you're considering adding new amenities or just curious about the latest trends, this guide is for you.
This post covers everything you need to know about apartment car sharing, including:

What is car sharing & how does it work?
Apartment car sharing is a new amenity providing residents with on-demand access to shared vehicles provided by the property. Residents can reserve and rent cars for a fee or for free, depending on the property's car share program. Apartment car sharing is a highly attractive amenity to residents of big cities where owning a car can be too much of a hassle.
Car-sharing services at a multifamily community can work in multiple ways.
To set up car sharing at your apartment, you will need:
Vehicles: The location of your property will determine how many cars you need. For example, residents in New York City don't need a car to get around every day, so an NYC car-sharing program won't need as many vehicles. But if your residents need to drive on a daily basis, then you may need more cars.
Parking: Designate specific parking spots for car-sharing vehicles. It's important to make sure residents know where to pick up and return the cars for ease of use. Make car maintenance easier by choosing a covered parking spot protected from the elements.
Car maintenance: Consider the weather in your area. Will your residents need snow tires? How will you make sure the cars stay clean and well cared for? Car sharing isn't a good investment if vehicle maintenance is out of your budget.
Reservation system: Once you have the cars taken care of, your next priority should be making them easy to use for residents. You can manage the reservations manually so residents have to check out keys from the front desk. However, the most efficient option is to use an online booking system and mobile app. There are many amenity reservation apps on the market today for you to choose from.
If you're feeling overwhelmed, don't worry. You can also choose to collaborate with an outside company. Car-sharing organizations like ZipCar and WeGo will take care of everything for you.
Learn how to implement sustainable building for your property:
Which car share is best?
The best car share option for your property will depend on your building's needs and budget. Starting your own private car share is a lot of work. However, you don't have to share the profits with another company.
We recommend comparing the costs of managing cars yourself versus using an outside company. If you're not sure that residents will want to use the vehicles, then buying cars yourself may not be worth it.
In the end, partnering with another company allows you to test the waters and see if your residents will use car sharing services. This can help you find out if it's worth investing in long term.
Car share companies you can partner with at your multifamily property include:
Zipcar
WeGo
ReachNow
Sway
Pros and cons of apartment car sharing
For apartment residents in big cities, having access to a car isn't a daily essential. However, some activities — like a weekend hike or bulk grocery shopping — are much easier with a vehicle. Apartment car sharing isn't right for everyone, but it's also highly valuable in the right contexts.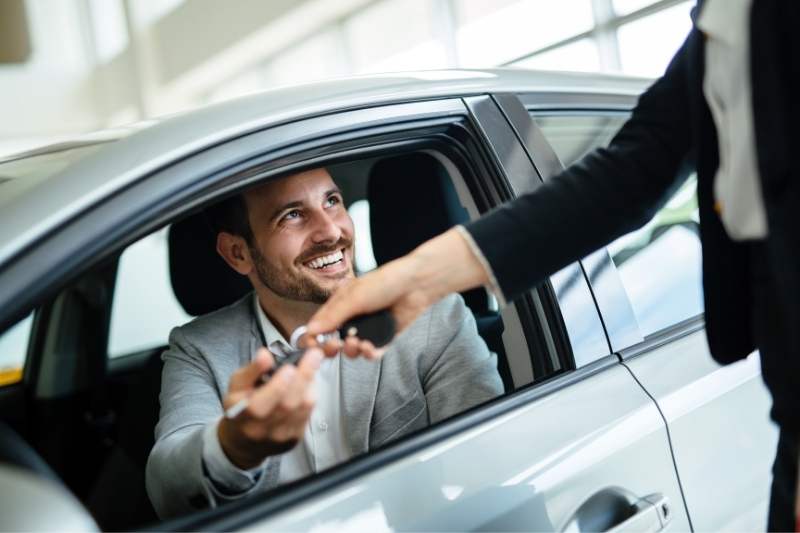 What are the benefits of car sharing?
Improve resident experience: Car sharing is more affordable than other on-demand car options like taxis, Uber, or Lyft. Residents will appreciate saving money on the costs of travel and car ownership.
Extra space: When residents participate in car sharing, they don't need parking spaces of their own. This frees up space in your parking garage that you can rent to residents for storage, which creates a new revenue stream.
Environmental impact: As the real estate industry adapts to climate change, more and more residents are looking for eco-friendly homes. With car sharing, you can provide residents with access to electric cars, which have a lower carbon footprint.
Additional property income: Your property can profit from car sharing in a variety of ways. Residents are often willing to pay more for apartments that include amenities like car sharing. Not only can you increase your rental income, but you can also monetize the car sharing itself by charging an amenity fee.
What are the disadvantages of car sharing?
Cars aren't the most eco-friendly: Electric cars are much better for the planet than gas-powered vehicles. However, personal car use is still not the most eco-friendly transportation method. Even if you do offer residents access to shared electric vehicles, they would still contribute to road congestion.
Operating costs: Buying and maintaining vehicles is expensive. If your residents don't see the value in the service and aren't willing to pay for it, then you may lose money. To avoid this, make sure you budget for the costs and research car sharing data for your area.
Residents may not use it: In walkable cities, residents are used to getting around without a car. Before you invest in car sharing, make sure that your residents will actually use it. If they prefer biking, walking, or public transit, then car sharing won't be considered a valuable amenity.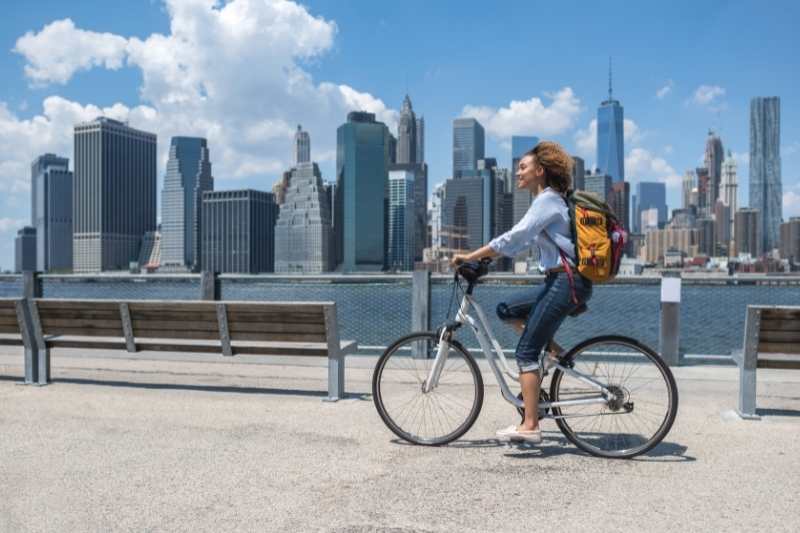 Alternatives to car sharing
Apartment complexes anywhere can benefit from car sharing. However, your residents (or your budget) may not agree. In that case, you can offer your residents other transportation options to reduce their need for a personal car.
Instead of car sharing, consider some of the following alternative transit amenities:
Community ride share programs: Encourage your residents to carpool as a way to reduce car pollution. Message boards are a great way to help them connect with each other and set up a rideshare program within your community. This is a free way to encourage more eco-friendly transportation.
Collaborate with rideshare apps: The popularity of rideshare apps like Uber and Lyft has grown in recent years. Improve your residents' rideshare experience by setting a designated pick-up and drop-off location at your property. While rideshare apps allow on-demand travel for your residents, they do have a serious environmental impact and aren't a good solution from that perspective.
Create a bike-friendly community: Biking is a pollution-free transportation option just like walking, but faster. However, biking around cars can be dangerous. Make your community more bike-friendly by offering easy storage and bike lanes where necessary. Earn additional income for your property with a bike library or rental bike storage.
Transit-oriented development: Contribute to making your city more sustainable by improving access to public transportation. Encouraging residents to use nearby public transit and prioritize sustainability all help improve transit-oriented development in your area.
Takeaways
If eco-friendly transportation is your priority, avoid car and ridesharing options at your green building. Encouraging residents to bike, walk, or use public transportation is more environmentally sustainable.
Apartment car sharing can be a great luxury amenity for residents in urban areas who want to use a car from time to time, not every day.
Managing car sharing on your own can be expensive and time-consuming. Consider working with an outside company to offer this service to your residents.
Communicate with your current residents about what transportation amenities they prefer before you commit. Many of today's renters are ready and willing to use more sustainable transportation.