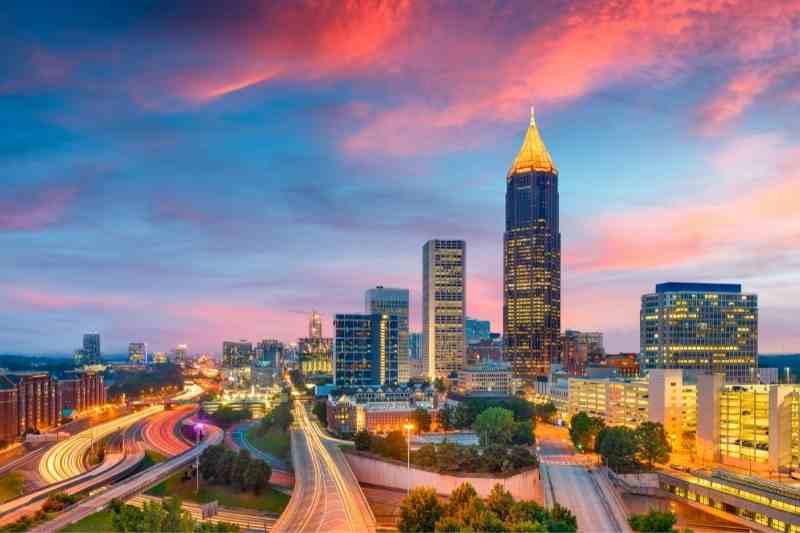 Intercoms are the first point of contact for residents and guests at your building, so it's essential that yours works properly. If your intercom is on the fritz, it can negatively impact access control at your property. For this reason, finding a reliable Atlanta intercom repair service in your area is the best solution to address this issue. 
Read on to learn the common reasons why your intercom may not be working, intercom troubleshooting tips, how to find the best Atlanta intercom repair services, and our round-up of the best Atlanta intercom repair companies.
In this post we cover:
Why is my intercom not working?
Wondering why your intercom isn't working properly?
Here are some common reasons why your intercom may be malfunctioning:
Weather damage: Seasonal changes, prolonged sun exposure, and water damage can all negatively impact your intercom over time.
Outdated hardware: Modern intercom systems are built to last, but they still require routine maintenance and upgrades when necessary. Intercoms with old wiring often run slower or experience power supply failures.
Electrical shortages: Shortages are often caused by faulty wiring, but even power outages can cause your intercom to short circuit.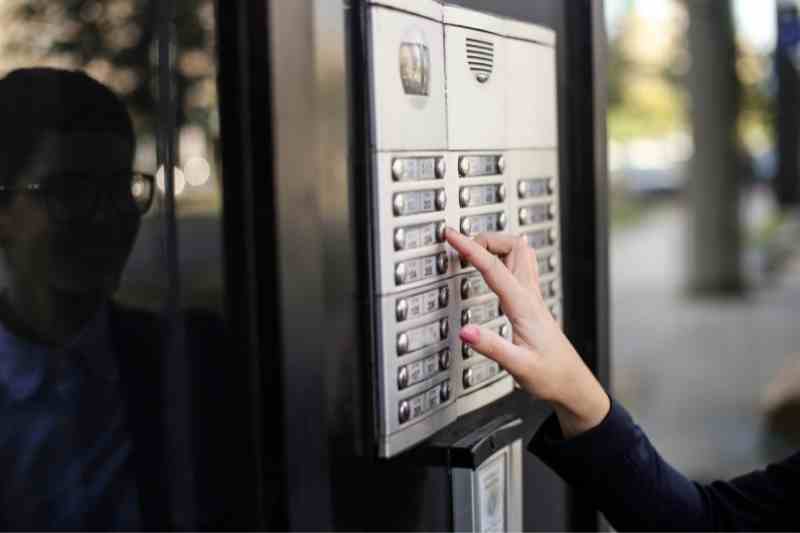 Intercom troubleshooting
If you're not well-versed in handling intercoms, it's crucial to hire a professional repair technician to troubleshoot the problem to avoid causing unnecessary damage.
That said, here are a few ways to troubleshoot your intercom:
Check for any visible damage to the exterior and interior: Weather damage, power outages, and surges can cause significant damage to both the exterior and interior of your intercom. So, it's vital to assess your intercom for any damage following extreme weather conditions or power outages in your area.
Check your system's wiring: Disconnected or frayed wires are a common cause of malfunctioning intercoms. With this in mind, check your intercom's manual for a wiring diagram to see if all the wires are connected properly.
Test your intercom's voltage: Use a voltmeter to assess whether your power source is working.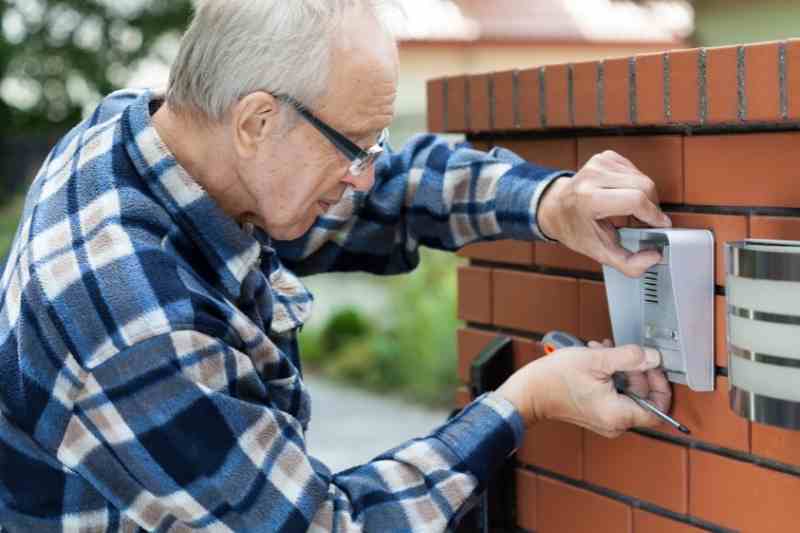 How to find the best Atlanta intercom repair services
Here are a few tried and true ways to find the best intercom repair services in your area:
Contact your intercom installer
Contacting the company that originally installed your intercom for repairs is a great first step. What's more, companies often offer incentives and discounts for repair services on their own products. So, you may get a more affordable rate if you get your intercom repaired by the company that installed it.
Alternatively, if you'd prefer to seek out a third-party repair service for a quote, it's crucial to check if they service your type of intercom system to avoid unnecessary complications when the technician arrives.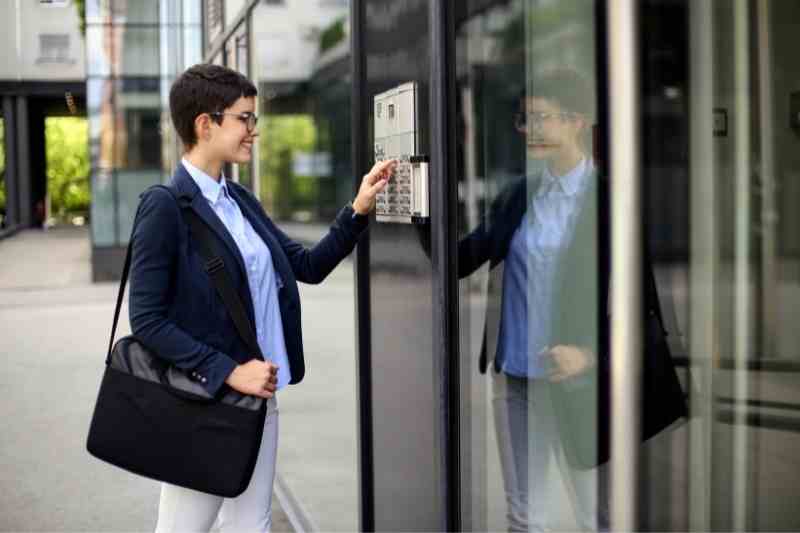 Research online
Researching online and comparing different providers in your area is essential when choosing the right Atlanta intercom repair company. Always do your due diligence when researching online to guarantee that you're choosing the best company for your needs.
What's more, online customer reviews and testimonials will provide valuable guidance when vetting companies with excellent service, quick response times, and affordable prices.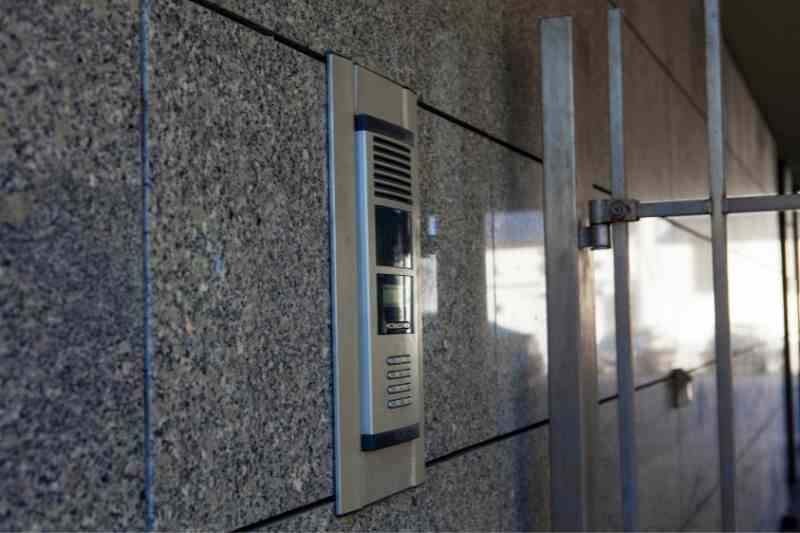 Network with peers
Odds are you know a lot of building owners and property managers in the real estate industry. These industry professionals are a great resource for finding and recommending vetted intercom repair companies in Atlanta who are skilled and reliable.
After all, intercom repair providers that are recommended by peers in your network are more likely to have transparent pricing and exceptional service due to their record of being the preferred choice for other industry professionals.
Check for verified intercom customer service ratings
Choose an intercom repair company with verified customer service ratings and reviews. Research companies throughout your area and check for reviews across the internet and your network to help choose the right one.
What's more, choosing the right repair company for your gate, video, or telephone entry intercom is important because if the company provides stellar service, you're more likely to contract them for any future repairs that may need to be done in the future.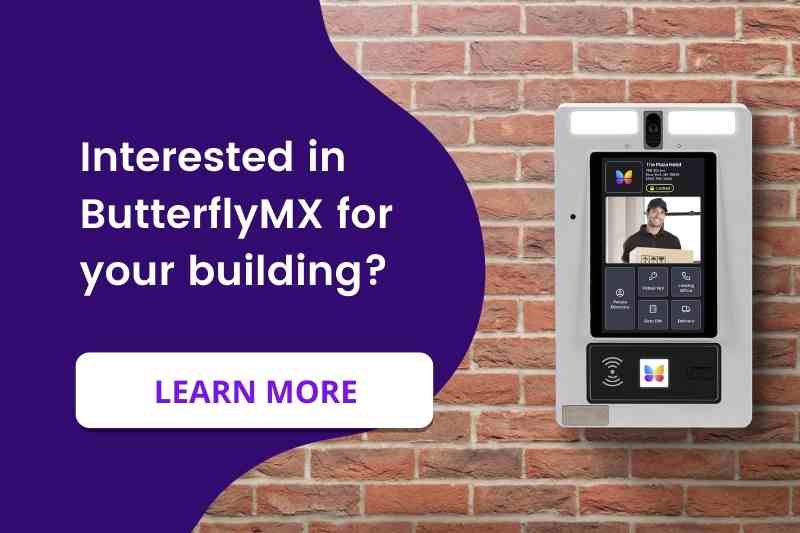 Top 5 Atlanta intercom repair companies
Here's our round-up of the best Atlanta intercom repair companies:
1. ECA Gate & Lock
Google rating: 5/5
Specializes in automated gate systems, access control services, fence installation, and more.
Services counties throughout the metro Atlanta area.
Partnered with industry-leading intercom manufacturers like ButterflyMX, CellGate, and Doorking.
2. Mr. Locksmith
Google rating: 5/5
Experts in residential and commercial access control and offers emergency locksmith repairs.
Services Atlanta and surrounding areas.
Offers customized solutions.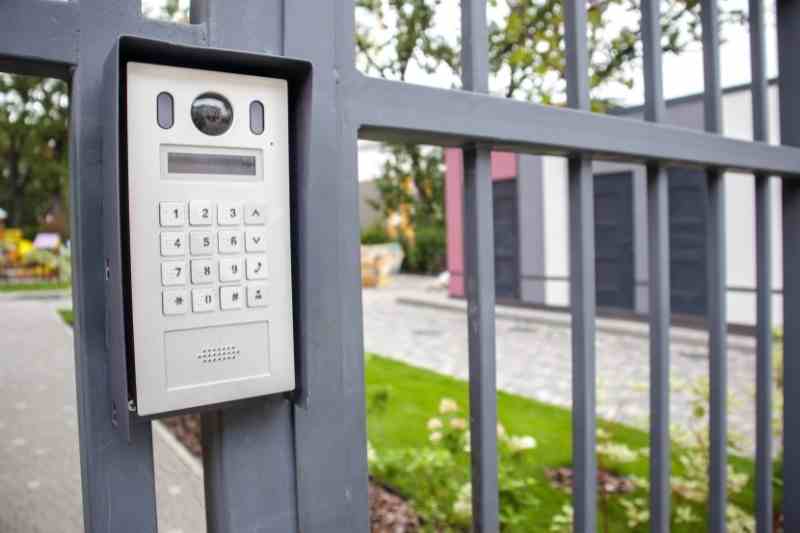 3. Entry Control Systems
Google rating: 5/5
Specializes in automated gates, key card and telephone entry systems, and video surveillance systems.
Services metro Atlanta.
4. Flying Locksmiths
Google rating: 4.9/5
Experts in intercom systems, commercial doors, security systems, locksmith services, and more.
Services several areas throughout Atlanta and Northeast Georgia.
Specializes in ButterflyMX video intercoms, key fob systems, and smart locks.
5. ASA The Life Safety Company
Google rating: 3.5/5
Specializes in industrial and commercial safety solutions, audio intercoms, and fire protection.
Has services throughout the metro Atlanta area and beyond.
Offers discounts for bundled services.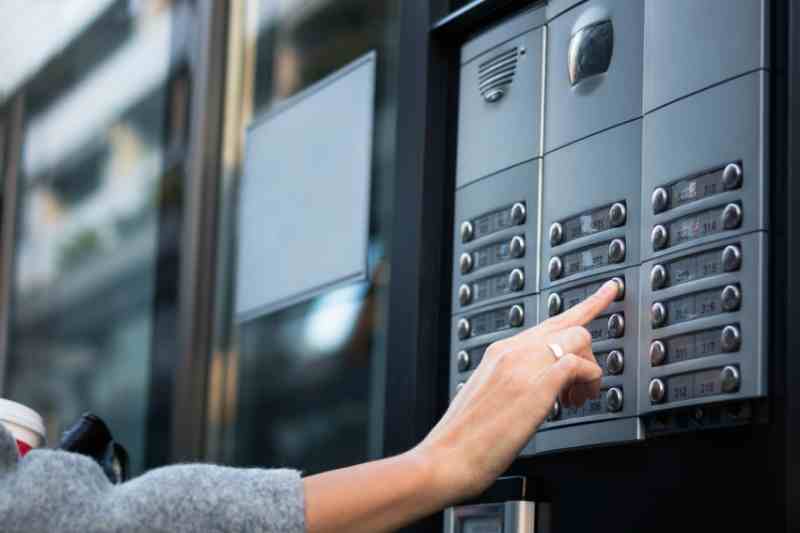 Replace your intercom with ButterflyMX
If your intercom is beyond repair, consider upgrading it to a ButterflyMX smart video intercom. ButterflyMX offers video intercoms that make managing access into your building easier than ever. Video intercoms empower residents and staff to have two-way video calls with visitors and easily verify who accesses the building and any door within it.
ButterflyMX offers a modern solution that streamlines access by allowing residents to enter the building with just a swipe on their smartphones. Residents can also send their trusted guests and delivery carriers a digital code for easy access.
What's more, ButterflyMX video intercoms are part of a unified access control solution designed for commercial and residential buildings, which includes keypads, key lockers, elevator controls, and more.
Learn more about ButterflyMX:
Takeaways
Assess whether it's better to repair your intercom or replace it altogether with the help of a certified installer.
Choose an Atlanta intercom repair service that specializes in repairing your type of intercom.
To find the best Atlanta intercom repair services in your area, ask your network for recommendations, research online, and contact the manufacturer or the company that installed your intercom.