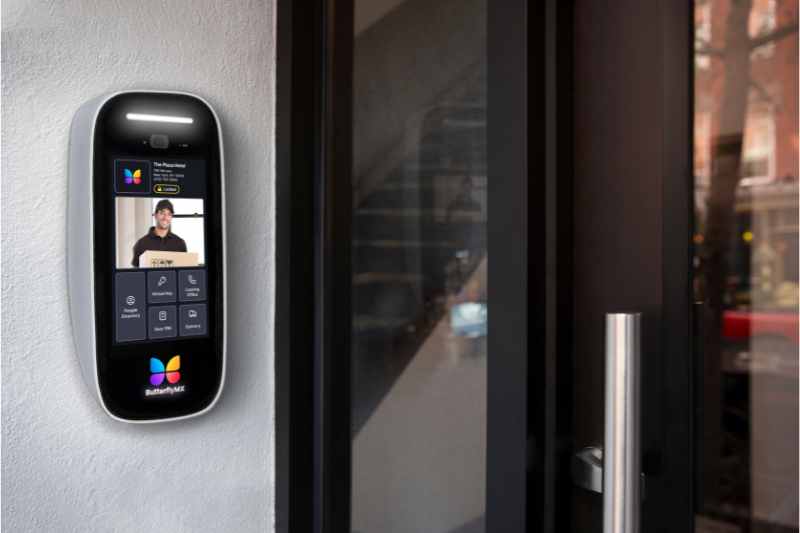 Whether you own, develop, or manage buildings, you probably understand why you need an intercom system. But why settle for any old intercom? Today, proptech is growing exponentially — and you'll undoubtedly benefit from it, regardless of your role in the industry. Whether you're dipping a toe into the world of proptech or diving in headfirst, the smart video intercom is a fantastic solution to implement in your building.
Smart video intercoms let you use your smartphone to open doors remotely and see who's at your door before letting them in. All you need is hardware installed at the front entrance because each tenant's smartphone replaces the in-unit hardware of traditional intercom systems.
Read on to discover the top six reasons why you should invest in a smart video intercom.
The 6 reasons a smart video intercom system is a proptech must-have:
Watch how ButterflyMX works:
1. They benefit countless industries
Intercom systems aren't just for apartments. Today, smart intercoms with cameras go beyond the multifamily front door. All types of buildings can benefit from a smart intercom system.
Smart video intercoms work in:
Multifamily housing
Commercial buildings
Gated communities
HOAs
Senior housing
Self-storage facilities
2. Smart video intercom systems are user-friendly — regardless of age
Because they operate with a device that users are already familiar with — their smartphones — smart video intercoms are intuitive to use. Cell phone use is nearly universal in the U.S.: More than 80% of Americans currently have a smartphone, and 94% have a mobile phone of some kind.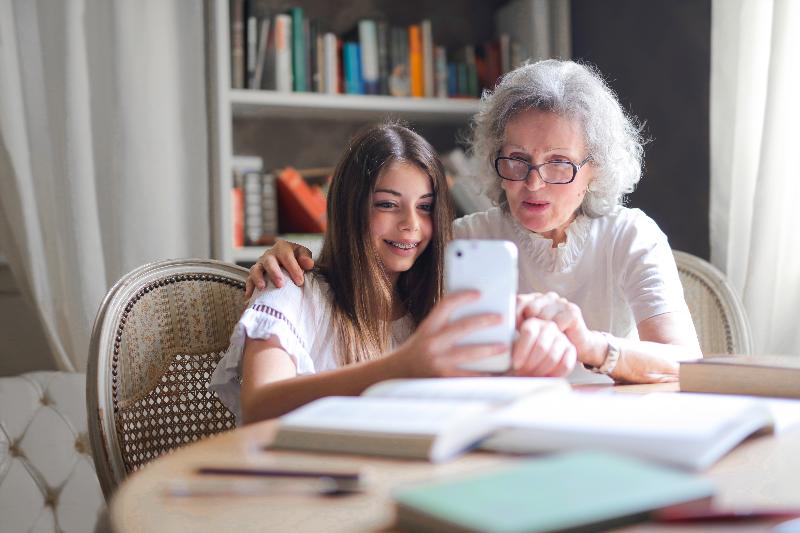 Of course, owners and managers of certain properties — like senior living facilities and multifamily buildings in predominantly 55+ communities — may be skeptical of implementing smart home technology. But realistically, even seniors in this day and age have smartphones. Plus, smart video intercoms are incredibly intuitive and user-friendly, designed to guide users through the process with clear instructions.
3. They offer an effective package delivery solution
Buildings of all kinds, from gated communities to multifamily high-rises, grapple with the same problem: package deliveries. With e-commerce booming, Americans are gravitating toward online shopping, which means more deliveries than ever before.
And it's not just residential properties experiencing greater delivery volume — even commercial properties receive more deliveries. Not only do companies receive business-related shipments, but now employees frequently ship orders to their offices instead of their homes.
Smart video intercoms are the perfect proptech solution for package delivery problems. They allow you to grant easy access to delivery people, which means tenants will never receive a "sorry we missed you" note again. You can also add extra security and convenience by setting up a package room with access controlled by a smart video intercom. Unlike package lockers, package rooms ensure that couriers can store packages of all sizes in a secure spot.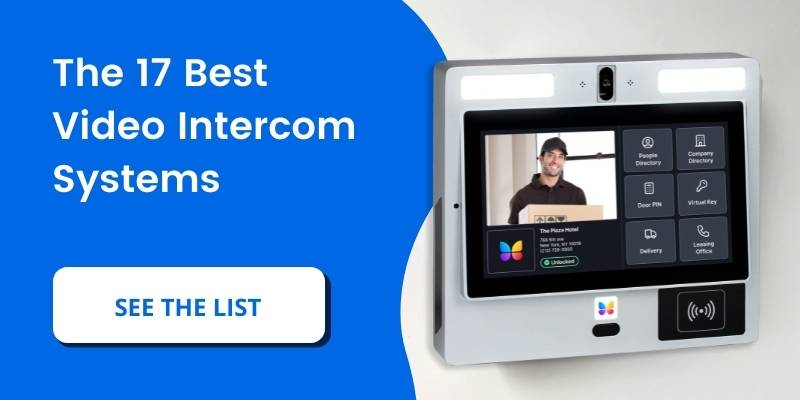 4. Smart video intercom systems eliminate in-unit hardware and building wiring
When you install a smart intercom system, you can say goodbye to outdated in-unit hardware and expensive wiring. Since residents and tenants use their smartphones to interact with the intercom, there's no need to install hardware in each unit. As such, you also don't need to run wiring through the building to each unit. Think about how much money you'll save by avoiding those hefty installation costs.
5. They create contactless and touchless entry solutions
The COVID-19 pandemic created a demand for contactless and touchless entry solutions. Even in a post-COVID world, people will likely still expect contactless experiences for both safety and convenience.
Smart video intercom systems empower residents and tenants to access their buildings without touching high-risk surfaces. Bluetooth-enabled access and features like swipe-to-open in a mobile app let you open doors without even touching the intercom hardware.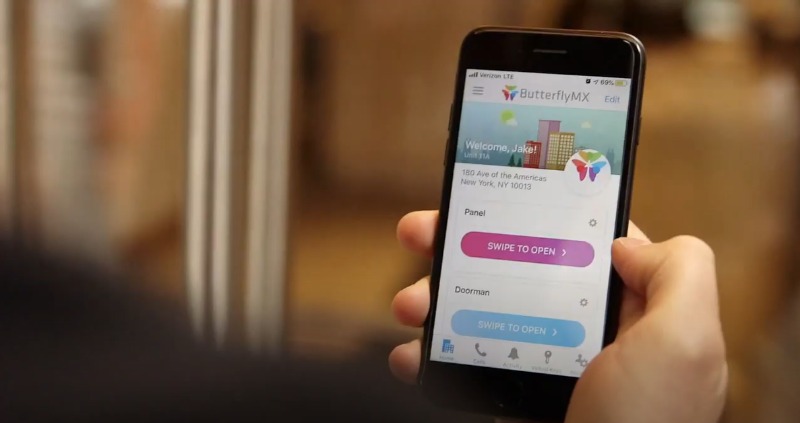 Smart video intercoms can also give guests a contactless experience. Tenants can create virtual keys for guests, who receive a QR code by text or email to scan at the front entrance. With virtual keys, tenants don't have to hand-deliver physical keys to dog walkers or maintenance workers. You can also let cleaners, plumbers, and other service providers into the building when you're not there to reduce face-to-face contact.
6. They make self-guided tours simple
The technology that powers smart intercoms doesn't just let you offer contactless entry — it also makes it easier for you to give contactless property tours. Prospective tenants of both commercial and residential properties are increasingly interested in offering self-guided tours.
Self-guided tours can help you lease-up and fill vacancies faster because:
Prospective tenants can tour a property on their own time, not just during business hours.
Managers can grant property access for tours remotely when they normally would have had to be on-site.
Prospective tenants concerned about face-to-face contact are more inclined to take a self-guided tour.
You can use your smart video intercom to easily and remotely grant property access to prospective tenants. Issue them a virtual key, or let them call the leasing office directly from the intercom touchscreen when they arrive at the property. The leasing staff will be able to see exactly who is at the front entrance before letting them in.