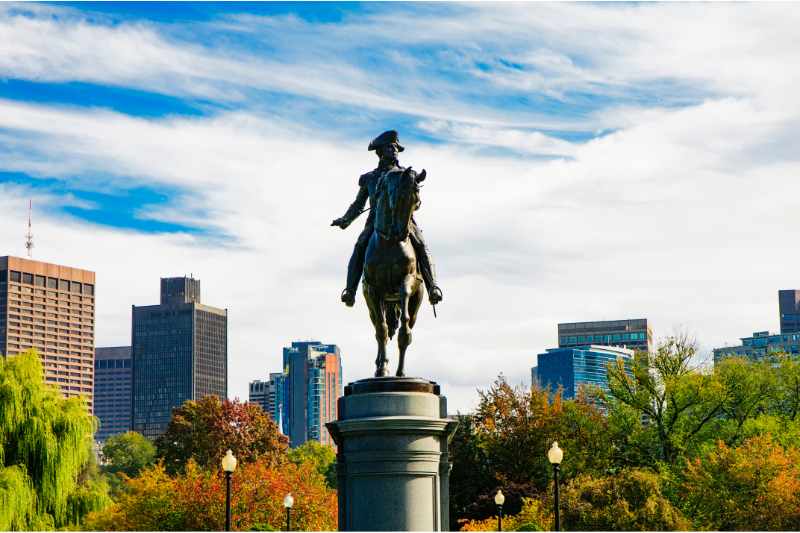 As one of the oldest cities in the United States, Boston, and its buildings often lack advanced technology. One form of property technology that can stand to be updated without clashing with the colonial vibe of historical neighborhoods is a building's intercom system. Boston intercom system upgrades are vital to improving your building's functionality and increasing resident satisfaction.
In this post, we'll cover whether you need a new intercom and what to look for if you do. Next, we'll cover three common uses for intercoms in Boston. After that, we'll show you how to find intercom installers and intercom repair services in Boston. Finally, we'll tell you all about the best Boston intercom system.
This post covers:
When to replace your property's old intercom?
There are a number of ways you can tell if your property needs a new intercom (aside from the fact that it's 50 years old).
For starters, you need a new intercom if it's missing some of these features:
Video
Keyless entry
Remote accessibility
Mobile phone compatibility
An audit trail
Touchscreen
Wireless installation
Cloud-based software
Without features like these, your property's intercom is not up to modern standards. Consider retrofitting your building for a new intercom today!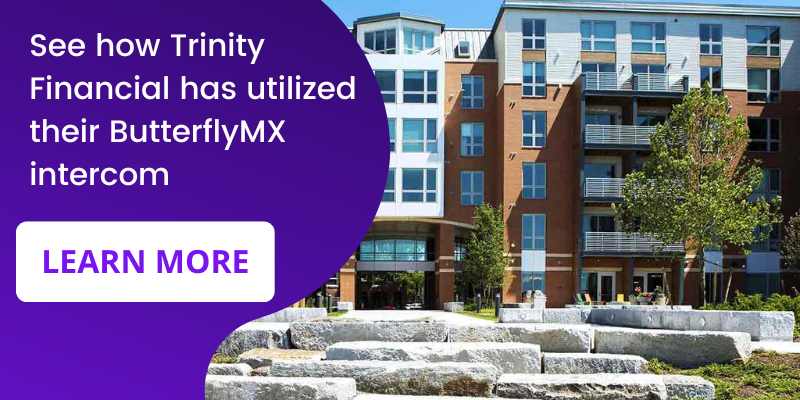 3 things to consider when choosing a Boston intercom
With a population of over 600,000, Boston is a small but dense city. Due to Boston's unique identity in New England and on the east coast, there are a number of factors that play a key role in determining the best Boston intercom system for your apartment or office building.
The 3 things to consider are:
1. Weather
While New England is known for plenty of beautiful beaches, it's also infamous for freezing winters. Even summers can have unpredictable cold fronts that are no laughing matter.
An ideal Boston intercom takes New England weather into consideration. Ideally, your intercom should be IP65-rated. This rating indicates that the device is protected in a wet and rainy climate.
Another important feature of an intercom system for Boston is fast, keyless entry — especially if the intercom is located outdoors. Residents want to get into the building as fast as possible without fumbling for keys in the cold.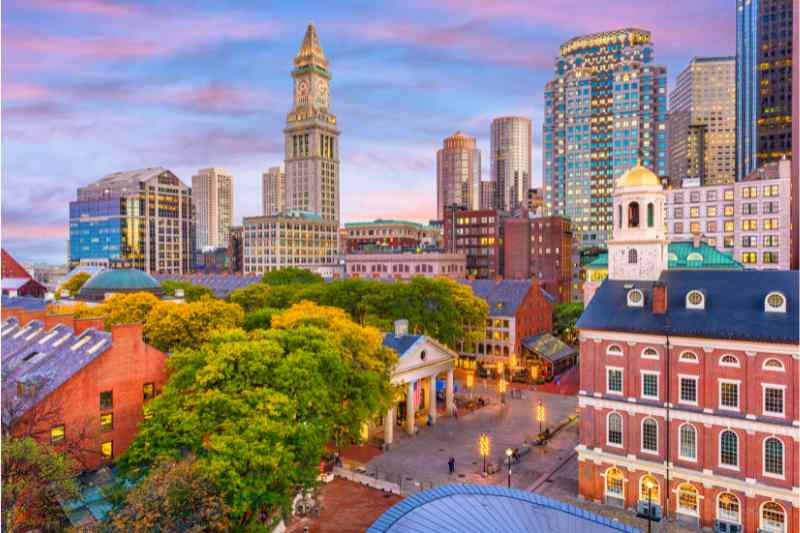 2. Demographics
Boston and the greater New England area are known for one thing demographic-wise: college students! Featuring the most colleges per capita in the country, New England has a ton of students.
With a lot of hip, 20-something-year-olds renting apartment buildings, you want to make sure that your building is technologically proficient. A high-tech wireless intercom that has a smartphone app and can grant remote access with the tap of a finger is the kind of technical WOW factor that will get students excited. Retrofit your student housing or apartment building with the latest and greatest in intercom technology.
3. Delivery needs
Boston serves up some of the best food on the east coast, with lively Italian food from the North End and authentic Chinatown delicacies. As a result, the streets are filled with delivery drivers, and you can guarantee that your residents will be ordering in a lot.
A good Boston intercom system will empower residents to manage access remotely for delivery drivers that won't result in food being left out in the cold in front of your building. Retrofitted intercoms that allow residents to grant access to delivery drivers from anywhere reduces the chance of delivery error.
Watch how ButterflyMX works:
How to find & hire a Boston intercom installer
Finding a Boston intercom installer, like most things in New England, might seem contingent on you "knowing a guy." Well, not everybody knows an intercom installer, so we're here to help. Luckily, finding an intercom installer is relatively easy (and it's much easier than installing it yourself).
You can find a Boston intercom installer by:
Searching social media. The best intercom installers will likely have a modest social media presence that you can gauge engagement with. You can see what real people are saying about them and determine whether these installers are the right fit for you.
Finding reviews. Tried and true reviews are a time-tested method for finding the right installer to hire. However, Yelp reviews can be a little impersonal.
Tapping into the property management community. Your best resource is to do a little bit of networking. See what intercoms other buildings in your neighborhood have installed and determine whether the installers that they hired will be a good fit for you.
Boston intercom repairs
Because of the value an intercom offers your property, you should always be prepared to fix it in case it breaks. A Boston intercom repair job might entail using a different company than whomever originally installed your intercom system.
Boston intercom repair services you may want to consider using are:
Kuhlman Electrical Services is a family-run company that specializes in repairing and installing electrical wiring. If your intercom is an older model that relies on a lot of wiring, then they may be of service.
All-Tech Electric is a larger company located just outside of Boston that services the New England area. They specialize in both installation and repairs.
Boston Intercom Group is easily the most popular service provider in Boston. In addition to fixing your current intercom, they offer a variety of modern intercom systems for you to choose from.
City Lock Company is a mid-sized business that offers both repairs and installation for intercoms in both residential and commercial properties. They also specialize in all types of door locks in case any units in your building need additional repairs.
If your intercom is broken beyond repair or out of date in the ways we've listed above, then consider replacing it with a brand-new one!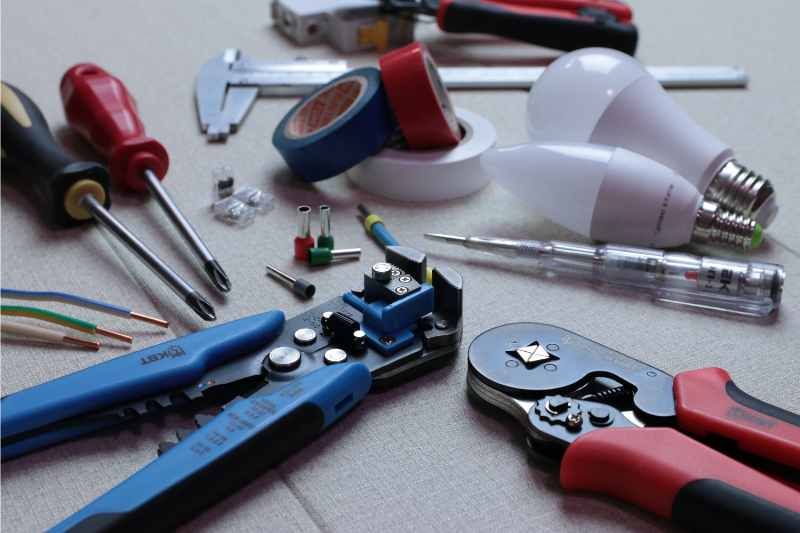 What is the best intercom system in Boston?
The best Boston intercom is the ButterflyMX video intercom. ButterflyMX is installed in more than 10,000 properties — and has more than 20,000 five-star ratings. In fact, ButterflyMX has been installed in hundreds of buildings in the Boston area, making access simple for apartments and offices throughout the region.
The ButterflyMX video intercom offers:
An IP65 rating. This offers protection against water and inclement weather.
Keyless entry. Residents can enter quickly with the tap of a button on their phone with the ButterflyMX mobile app.
Video calling. Residents can see and verify who is buzzing them and requesting entry into the building.
Date-and-time-stamped audits. An image along with the user information and time are recorded whenever anyone enters the building.
Remote access. Residents can let guests and delivery drivers into the building even when they aren't home.
Cloud-based software. The intercom's software automatically updates, reducing maintenance concerns. It also empowers property staff to update the system remotely.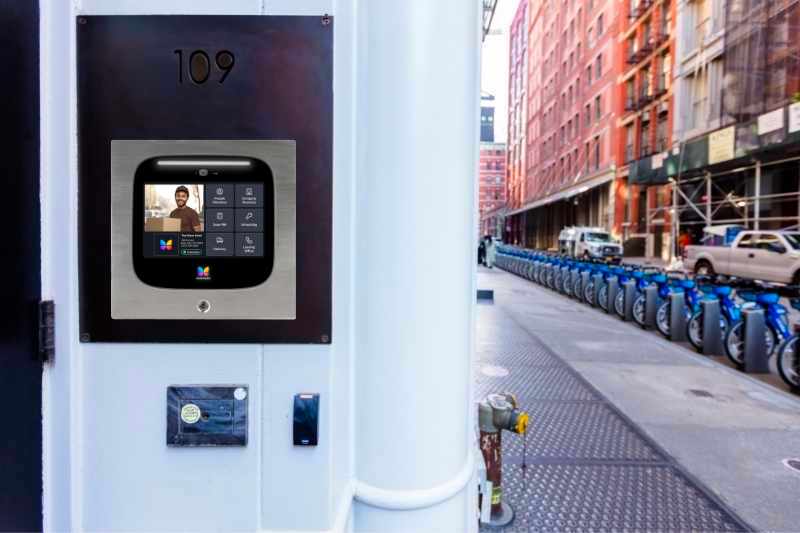 Here's what a Boston client had to say about the ButterflyMX video intercom system:
"If you're considering ButterflyMX, I suggest checking out a building in your area that has one. It has certainly helped us in achieving our goal of creating one of Boston's most tech-forward buildings as well as further differentiating our property in a crowded marketplace."
Takeaways
If your intercom is missing vital features such as internet connectivity, video, and keyless entry, you need a new one.
Your new intercom will need to handle Boston's unique weather, delivery needs, and college-age demographics.
To find an intercom installer online, you need to check for online listings, reviews, and word of mouth through other property managers.
The best Boston intercom is the ButterflyMX video intercom, with features such as cloud-based software, remote access, and a handy mobile app.