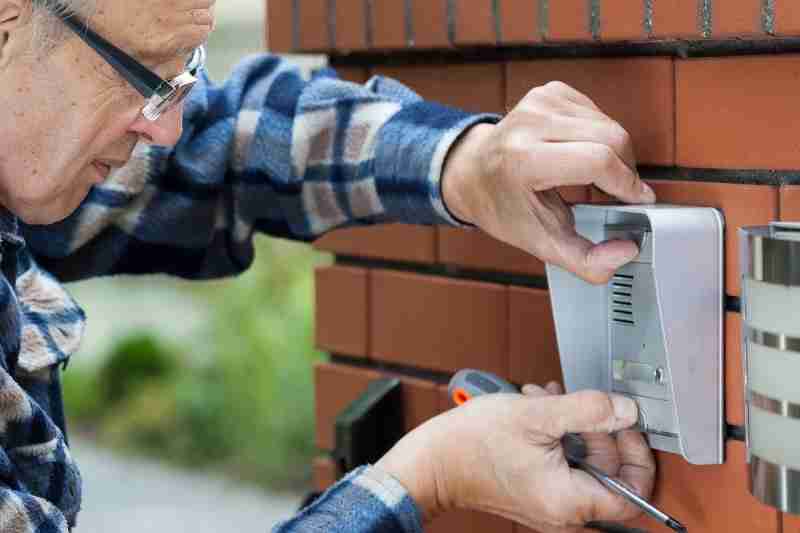 If you're a property manager, you know that your building's intercom is one of its most crucial features. But what should you do if you're in need of an upgrade? The answer: Join property managers around the country in choosing a retrofit intercom system.
In this post, we explain what a retrofit intercom system is and the benefits you receive after an intercom system retrofit. Then, we go over the type of intercom that's easiest to retrofit.
This post covers:
What is retrofitting your intercom system?
A retrofit intercom system is an intercom you install to replace an old or broken intercom. It could also be an intercom you retrofit into an existing building that didn't previously have an intercom system.
Quite often, an intercom system retrofit is easy and affordable to complete because it uses wiring and other infrastructure from a previously installed intercom.
Whether you're a residential or commercial property manager, your property probably uses some kind of intercom system that allows somebody inside of the building to let in an outside guest without having to walk down to the front door. But there are a lot of reasons why you might want to replace your current intercom.
Consider a retrofit intercom system if your current intercom:
Needs constant maintenance
Is no longer functioning
Is outdated
Requires extensive wiring and/or in-unit hardware
Frustrates residents, leading to frequent complaints about the system
Why choose a retrofit intercom system?
Retrofitting is popular because of the anatomy of a traditional, wired intercom and an intercom's relationship with the rest of a building.
How is an old intercom system wired? In a wired intercom system, every unit has its own substation, a device that residents can use to speak to and let in visitors. Each substation is wired to the central master station at the front door.
In a building with hundreds of units, getting to every single wiring connection might cost tens of thousands of dollars when you consider that walls and ceilings need to be torn up and replaced.
So, you'll save money by retrofitting your building with a wireless, mobile-based intercom system that doesn't require building wiring or in-unit hardware.
Watch how ButterflyMX works:
Benefits of retrofitting your intercom
If your intercom system needs an upgrade, here's why you should consider replacing your old system and retrofitting a new one.
Three reasons you should retrofit your intercom system include:
1. Enhance resident experience
Living or working in a building with a broken intercom is very inconvenient. Your tenants expect an intercom that lets them open doors remotely. So if your system is failing, that might cause residents to miss guests and deliveries entirely.
Eliminate these chances by investing in new hardware and retrofitting your intercom system.
By converting to a new intercom, you'll prove to your residents that you're looking out for them and their well-being. Since finding a new tenant is much more expensive than keeping an existing one, establishing a positive relationship with your existing tenants is important.
Overall, replacing your old intercom with a new system that operates smoothly will significantly enhance the resident experience.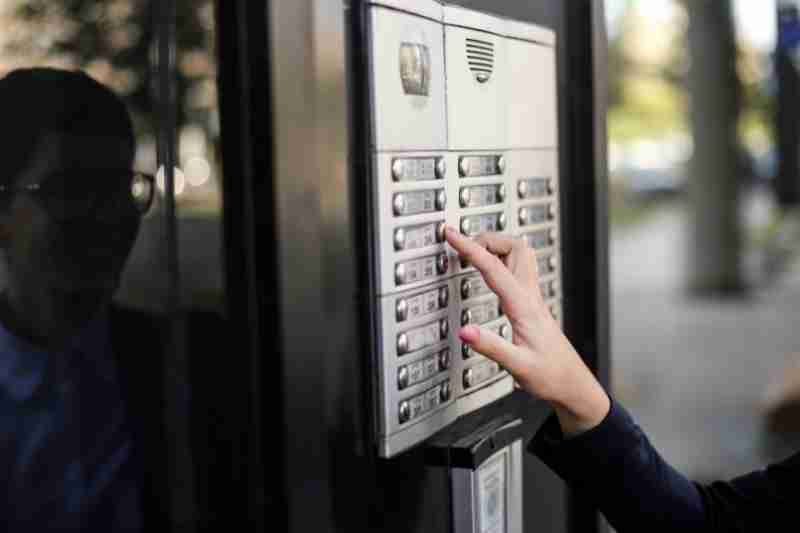 2. Improve security and convenience with new features
Younger generations, like millennials and Gen Z, have grown up in a world where technology and the internet are everywhere. The best intercoms today have made the internet a core part of their functionality.
These modern intercoms let tenants swipe to open doors with their smartphones, see who's requesting access through a video call, and assign virtual keys to their guests. Altogether, today's intercoms are more powerful and enhance both security and convenience at buildings.
Adding the tech-powered features of a modern video intercom benefits you as much as it benefits your residents. The right upgraded intercom system makes smooth, intuitive access control an amenity of its own. You'll be able to command higher rent prices because you're offering a greater number of features.
3. Integrate your intercom with other building systems
In today's internet-connected world, an old analog intercom system hinders building management and operations.
Installing a modern intercom system means you can integrate it with other systems you use in your building, like smart locks and your property management software.
For example, when you integrate your intercom with your property management software, you can ensure that your intercom automatically updates whenever you make changes to your rent roll. As a result, staff will no longer have to spend their valuable time on tedious manual data entry.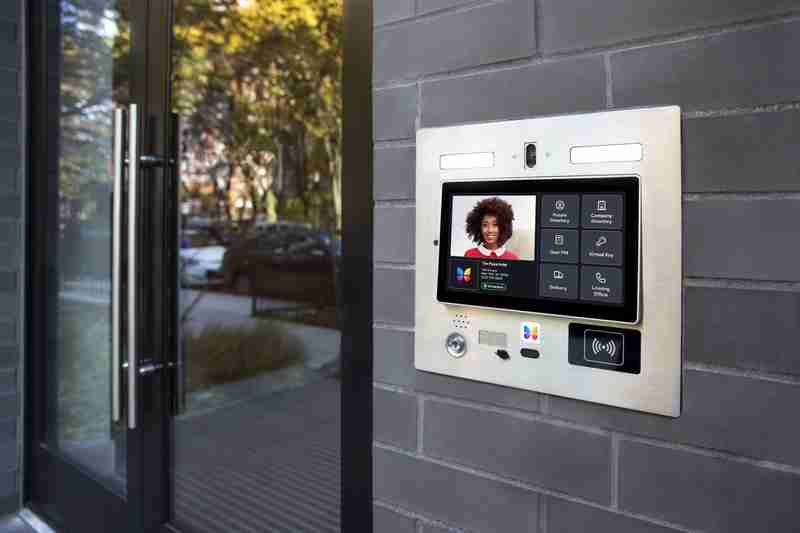 What's the easiest way to retrofit my intercom?
If you're interested in all of the benefits that come with retrofitting your intercom, you should replace your old wired intercom with a wireless one.
Wireless intercoms come with a lot of benefits. First off, wireless intercoms don't require you to install new wiring or replace old wiring — which can be incredibly expensive. You can save money retrofitting a wireless intercom by simply leaving the wiring in your walls!
The best retrofit intercom systems only need three connections: power, internet, and door strike. In these cases, you'll be able to get a new intercom up and running without having to worry about the quality of the wires connecting each in-unit device to the base station at the entrance.
So how can these wireless intercoms function without in-unit hardware? They use next-generation technology to connect with apps on tenants' smartphones. That is, residents can unlock the door, video chat with visitors, and digitally grant access to guests right from their smartphones.
As a result, residents won't need to be in their units to manage property access. Instead, they can manage access from anywhere!
Takeaways
To sum up, you might choose to retrofit your intercom system for several reasons. For example, if your intercom is failing or needs frequent maintenance, a retrofit will give your residents new features and more reliable access control.
However, in every case, you should know that the best replacement option for you is a smart intercom retrofit that residents can control with their smartphones.