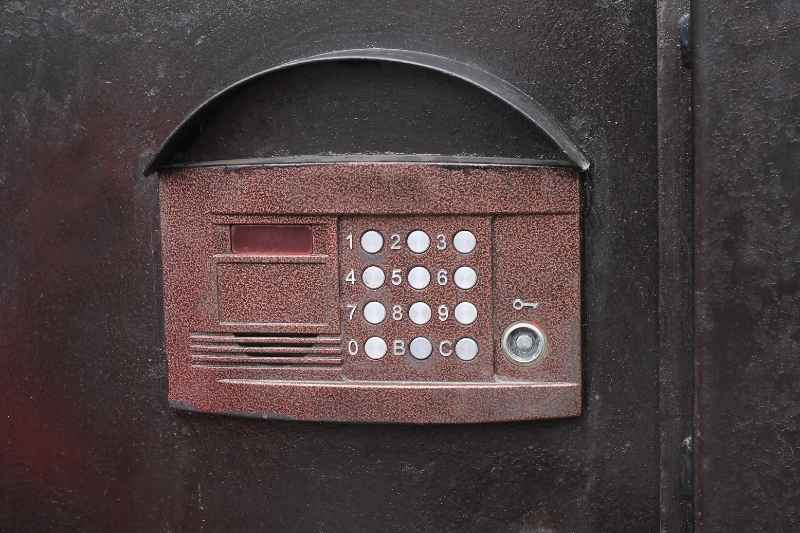 If your property is plagued with an old intercom system, it's vital to resolve the problem as soon as possible. Outdated hardware can create a lot of issues for tenants and staff. It can deteriorate the tenant experience and add to your operating costs. Not to mention, it could even scare prospective residents away. With that said, it's time you find a solution for your old entry system.
In this blog, you'll learn how to identify if your intercom system is old and what to do if it is. In addition, you'll discover the benefits of upgrading your intercom system and learn which new system you should choose.
This post covers:
6 signs you have an old intercom system
Identifying an old doorbell intercom system is not always obvious. Depending on your model, it could remain sleek and stylish on the outside. However, it may have serious internal issues related to its age. For that reason, it's important you know what to look for when determining if your intercom system needs to be replaced.
An old intercom system shows many problematic signs, including:
Dated appearance: If your intercom looks old, it likely is! An outdated appearance scares away prospective tenants because it may represent the state of other amenities on the property. Plus, if it looks bad on the outside, chances are the hardware within is, too.
Speaker static: Old intercom speakers deteriorate from simple wear and tear over time. As they age, buzzing or static will develop. As a result, it becomes much more difficult to hear what's coming through them.
Faulty wiring: The protective barrier wrapped around copper wiring only lasts about 25 years. At that point, it cracks, exposing the wire. In turn, old wiring can deteriorate faster than it should. Eventually, it causes electrical problems and stops functioning.
Frequent maintenance: An occasional repair or maintenance check is normal. However, frequent repairs reveal a larger issue with the system. Repair costs can add up quickly, which is why investing in a new system is better.
Tenant complaints: When you receive multiple complaints from tenants, it's time you send your old doorbell intercom system to the curb. A negative experience with the property drives away tenants, further increasing operating costs.
No simultaneous communication. Older intercom systems are 2-wire intercom systems. In this case, tenants and visitors cannot speak simultaneously like on a phone call. Instead, the intercom can only transmit one speaker's message at a time.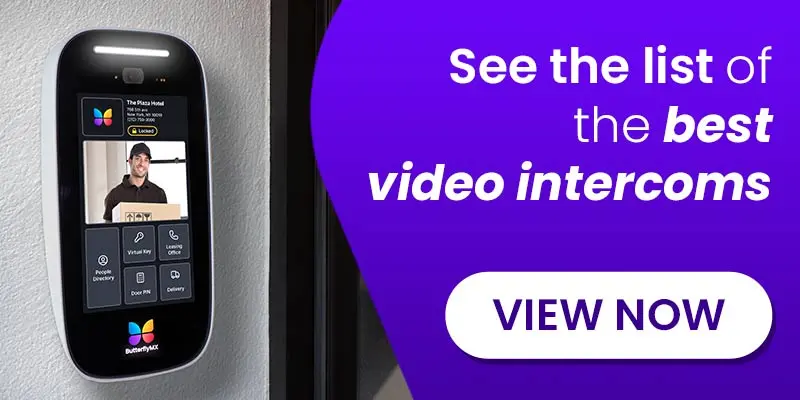 What can you do with an old intercom system?
It's critical you find a solution for your old intercom system. Otherwise, you'll have difficulty filling vacancies and retaining residents. Fortunately, there are several solutions to consider.
Here's what you can do with an old intercom:
Repair: You can keep your current intercom system through extensive repairs. Addressing the hardware issues can breathe new life into your intercom, but it won't last as long as a new system. More importantly, your system may be too old to repair. Thus, you'll have a hard time finding replacement parts or a professional who knows how to perform the repairs.
Remove: Removing the old entry system is a great choice if your property doesn't use it or has implemented another access control solution. Eliminating the hardware would free up space on the property and its unsightly appearance. 
Conceal: For a cost-effective solution, concealing an old intercom is one option. But keep in mind concealing it is only a short-term solution.
Replace: If your old phone intercom system is too outdated to repair, you may be able to replace it with a similar model. Unfortunately, converting to a similar model may present you with the same problems as your old system. Furthermore, the costs may add up quickly if your replacement system has different installation requirements.
Upgrade: Upgrading your old intercom is the best solution because it modernizes your property. Retrofit a new, modern intercom system that will attract prospective tenants.
Learn about the benefits of video intercoms and how the ButterflyMX video intercom works: 
Benefits of upgrading an old intercom system
You shouldn't remain complicit with your old system, and your tenants shouldn't have to endure it. Upgrade to a modern intercom system with a slew of features to get the most bang for your buck.
The biggest benefits of upgrading your intercom system include:
Lower operating costs: A modern system requires less maintenance and care instead of having to repair your old buzzer system all the time. This is especially true if you choose a cloud-based intercom system. That way, the software updates automatically, and you can adjust tenant access permissions remotely.
Attract younger tenants: Millennials and Gen Z rent more than any other generation. These generations are also more attracted to modern, smart technologies. So, making the switch to a new intercom will help attract more prospective tenants.
Satisfy and retain tenants: Your current tenants will be happy to know you're throwing out the old system, especially if they experienced issues with it. Once your new intercom is installed, tenants will have a better experience at your property. As a result, they'll be more likely to renew their leases.
Increase security: Old entry systems are likely to have security issues, such as a susceptibility to buzzer bombing. But many modern intercoms have cameras that take date- and time-stamped photos of every door entry. Tenants can also see who they're letting in via a two-way video call with the visitor. These features increase security and give tenants peace of mind.
Manage visitors: Finally, you and your residents can better manage visitors with a new intercom system. Outdated intercoms can't connect to other technologies. But modern intercoms, like a smart intercom system, can integrate with other access control solutions, like elevator controls and keypads. That way, visitors can only access authorized areas.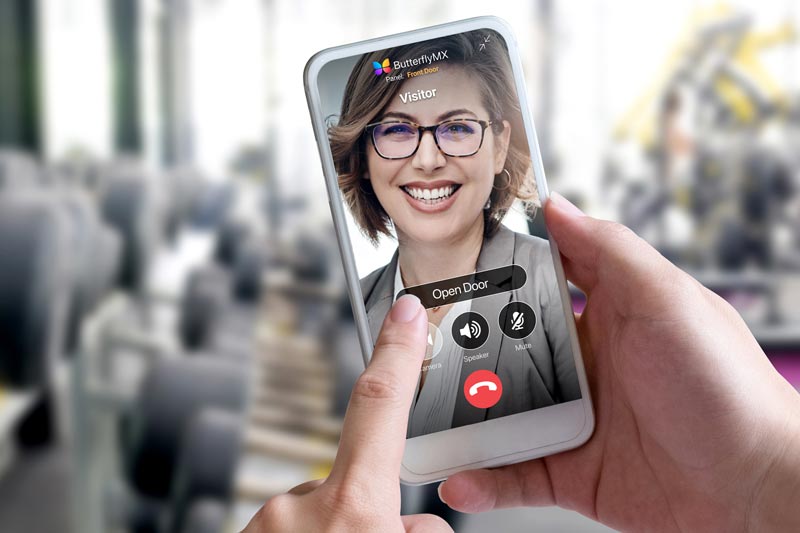 What intercom system should you upgrade to?
If you've got an old intercom system, you should upgrade to the ButterflyMX smart video intercom.
ButterflyMX introduced the smart video intercom system in 2015. Since then, it has been installed in more than 10,000 buildings and 1 million apartments. If you want the best for your property and tenants, ButterflyMX is the right choice.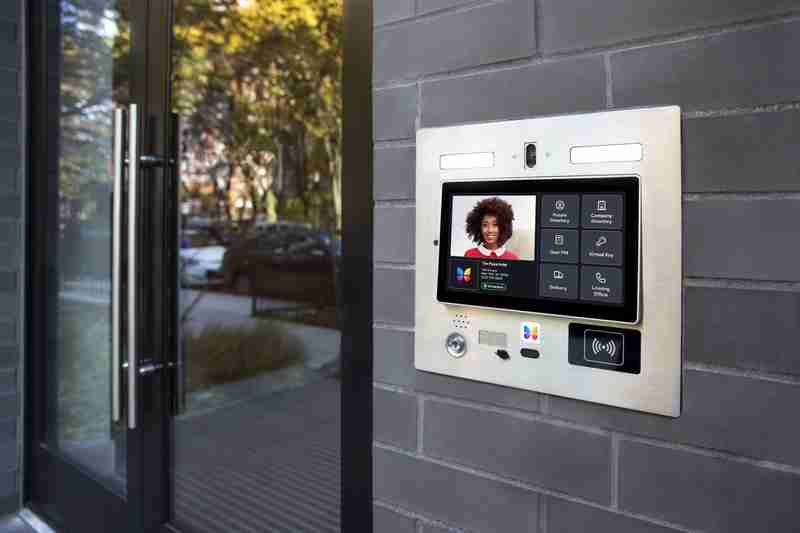 Benefits of the ButterflyMX smart video intercom include:
Cloud-based software: The ButterflyMX video intercom operates with cloud-based software. As a result, you won't have to store data onsite in a large server. Instead, all the data is stored in the cloud, which can be accessed using the ButterflyMX OS.
Mobile app: The ButterflyMX video intercom pairs with a mobile app that lets tenants manage building access, let in visitors, see who is requesting access, update their access credentials, and more.
Video camera: ButterflyMX has added a video camera to the intercom so tenants can see who they're speaking to before letting them inside. That way, tenants feel safe about who they are letting in. More importantly, the camera takes time-stamped photos of every person who enters the building. These pictures are stored in the cloud and can be reviewed at any time.
Wireless: Unlike outdated intercoms, the ButterflyMX video intercom is wireless. So, you won't have to pay costly installation fees to connect the intercom to in-unit hardware. Instead, the intercom only requires three connections: power, internet, and door release.
Delivery PIN: Rather than delivery drivers using the intercom directory, you can set up unique delivery PINs for each courier. Then, residents don't have to be home when a package is delivered.
Alternative entry methods: Beyond swiping to open in the ButterflyMX mobile app, residents can unlock the door or gate for themselves with PIN codes, voice commands, or an Apple Watch.
Elevator controls: ButterflyMX's video intercom integrates with elevator controls, preventing guests from accessing other floors. So, when a tenant lets in a visitor, the visitor may only access the tenant's floor while using the elevator.