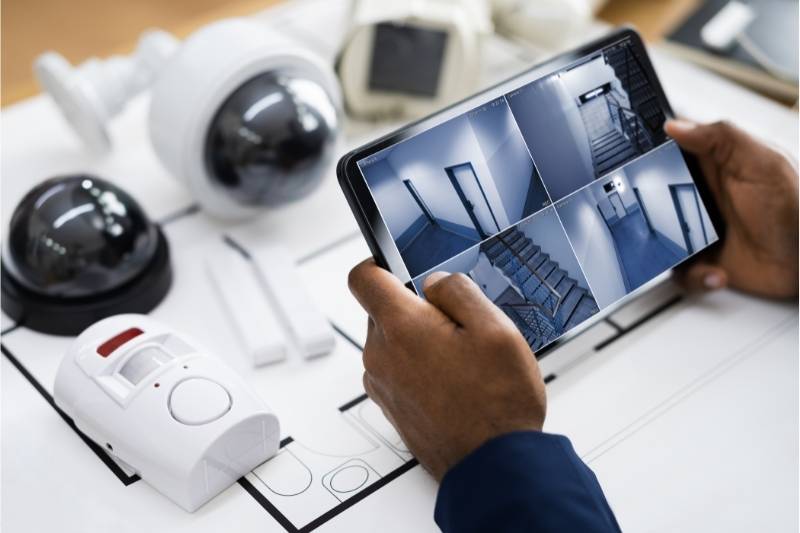 A robust business security system is one of the most important investments you can make for your business. From small businesses to massive commercial properties, the right physical security system will protect you, your building, and your clientele. However, there are many different types of security systems to choose from. Further, your building has unique needs that make some security systems a better choice than others.
In this guide, we'll cover the benefits of business security systems, including defining commercial security systems. Next, we'll explain the types of security systems you can choose from and provide a list of potential security system vendors. Finally, we'll explore one of the best business security systems for your property.
This post covers:
What is a business security system?
A business security system is the security technology that you use to control access to your business and protect both assets and people. Security systems for businesses are primarily used to reduce the risk of crime and prevent intruders, thieves, and vandals. What's more, the best business security systems range from very basic installations to complex modern technologies.
What are the types of security systems?
A business security system can take a wide variety of forms to increase workplace security. And whether you opt for a small or large business security system will depend on the size and scale of your property.
Overall, most commercial security systems can be split into two categories: basic and complex.
Basic security systems include:
Lock-and-key doors
Wireless alarm systems
Fire alarms
Metal detectors
Environmental sensors
Complex security systems include:
Video intercoms
Keypad door locks
IP-based security cameras
System monitoring
From this list, we would strongly recommend you opt for one or more of the complex security systems. With that being said, investing in a few basic security systems can only enhance your business's security.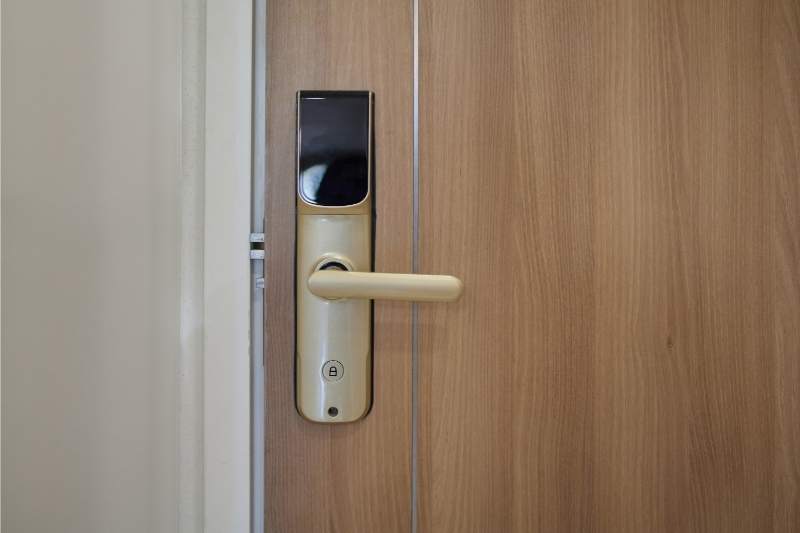 How much does a security system for a business cost?
On average, business security systems cost anywhere from $1,300 to $2,500 upfront. Additionally, you can expect to pay up to $60 per month for system upkeep. While this is a significant upfront investment, it could save your business tens of thousands of dollars in damage protection in the long run.
The cost of a commercial security system depends on several things, including the size of your business and whether you invest in a robust or basic system.
How important is a security system for a business?
A security system is important to protect a business from theft, property damage, and other hazards. In fact, over 34% of burglaries affect businesses and commercial buildings. So, a business security system deters criminals from messing with your property, saving you the stress and aggravation of dealing with such a traumatic event.
What's more, a security system is also a requirement in some insurance policies. Some insurance policies require that you've taken reasonable measures to secure your business and protect it from theft or damage.
Even if it's not included in your insurance policy, presenting video surveillance — that you have thanks to your security system — can also expedite insurance claims. Video footage can also help police catch potential criminals.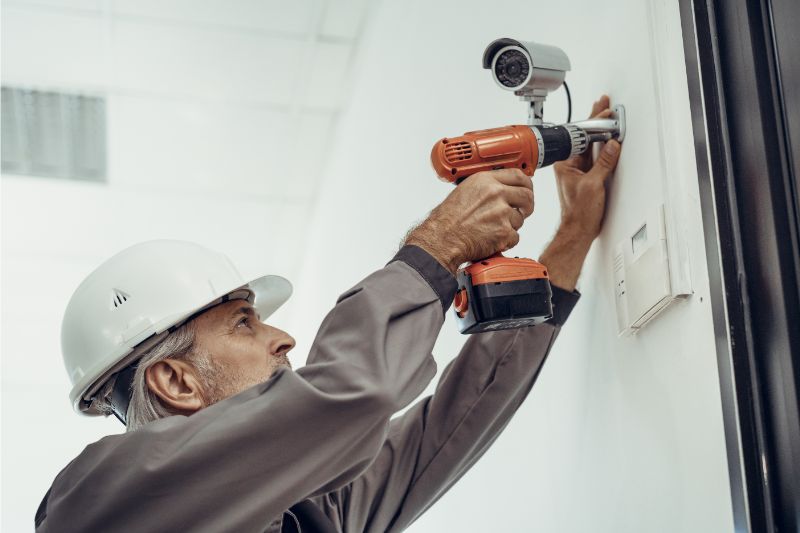 Features of a good business security system
A quality business security system company will have several key features that you should look out for. We strongly recommend finding a system that includes everything we mention below.
Features of the best business security systems include:
Easy access. Security systems should never feel intrusive or difficult to use. They should only be visible enough to make employees and clients or customers feel secure — and ward off potential criminals.
Video technology. A security system that doesn't include some level of video recording is outdated. Additionally, when reporting or deterring a crime, there's no better evidence than video footage.
Locking and door release mechanisms. A good security system will ensure that only you and trusted personnel can enter — without hindering access for authorized people.
Smart technology. By smart, we mean that you can control it from your phone. Monitoring your property from your mobile device is highly convenient and allows you to monitor your business from anywhere.
Keyless entry. Eliminate the fear of forgetting keys — or worse, risking them falling into the wrong hands. Instead, go for digital keys that can be accessed through a mobile device.
5 security system vendors to consider
There are tons of building security system vendors out there. To help you narrow down your options, we've assembled a list of some of the more popular ones. However, keep in mind that, while popular, they might not be right for your unique business.
Five security system vendors to consider are:
ADT. They offer highly specialized commercial-grade security.
SimpliSafe. With numerous monitoring options, SimpliSafe gives you a lot of flexibility in how you apply its security system.
Brinks. This company stands out because the system can be integrated with existing security equipment.
Frontpoint. Frontpoint is a small business security system that can be used dually for homes and small businesses. It doesn't require a professional installer and has a generally DIY installation process.
Vivant. Vivant offers expert inspections and the latest in smart technology.
Watch how ButterflyMX works:
What is the best business security system?
Overall, the best business security system is the ButterflyMX commercial video intercom. ButterflyMX offers highly advanced technology that is simple to use. Furthermore, ButterflyMX has been installed in over 7,500 properties — and has over 8,000 five-star ratings.
The ButterflyMX commercial video intercom features:
Advanced video security. The video intercom records everyone who enters the property.
Mobile-based access. Employees can enter the property with a tap of their finger via the ButterflyMX mobile app. This eliminates the need for physical keys of any sort.
Cloud-based technology. System data is stored in the cloud, removing the need for on-site data storage. Access permissions can also be updated remotely without going onsite and manually managing the system.
Easy maintenance. ButterflyMX prevents the unexpected hurdles of most business security systems. The software updates automatically, so it's always current.
Quick installation. The ButterflyMX commercial video intercom is easy to set up in just a few hours.
Remote access. Doors can be opened remotely for customers and employees via the ButterflyMX app.
Face-to-face video communication. You can communicate through video on your mobile device with people on the other end of the commercial video intercom. That way, you always know who you're letting in.
Time- and date-stamped audit trails. The exact time people enter and exit the property is recorded and logged for future reference.
Takeaways
A business security system is a network of technologies that keeps properties safe and secure from crime.
Types of security systems include video surveillance, motion alarms, access control systems, and door locks.
Benefits of business security systems include deterring crime such as theft, creating peace of mind for you, your employees, and your customers, and meeting insurance requirements in case of an incident.
Some features to look out for in quality security systems include video technology, user-friendliness, and door-locking mechanisms
The best business security system is the ButterflyMX commercial video intercom. The ButterflyMX commercial video intercom includes features such as video calling, cloud-based technology, and mobile-based access.