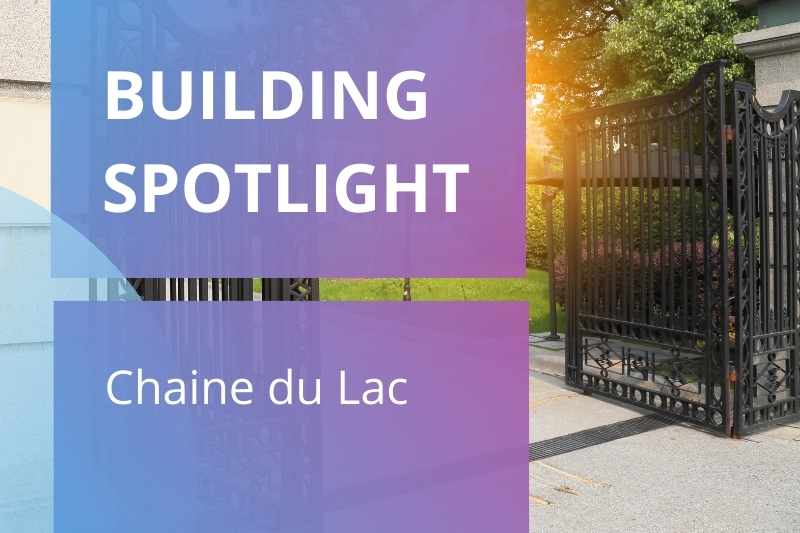 Each month, properties across the country install ButterflyMX's video intercoms, package rooms, and keypads. And our proprietary software, ButterflyMX OS, powers those devices. Currently, our products simplify property access at more than 8500 multifamily, commercial, gated community, and student housing properties. ButterflyMX is also a leader in the property access industry, with over 8,000, five-star reviews.
In this Building Spotlight, we highlight a gated community in Windermere, Florida: Chaine du Lac. It's a 103-acre gated community in Windermere, Florida, located north of Orange County's Lake Butler. Translated from French as the chain of lakes, Chaine du Lac is known for its beautiful lakefront homes.
About Chaine du Lac gated community
Homes: 46 Single-Family Homes
Location: Windermere, Florida
Building Classification: Gated Community
Project Type: First developed in 1995
ButterflyMX Product: Gate Video Intercom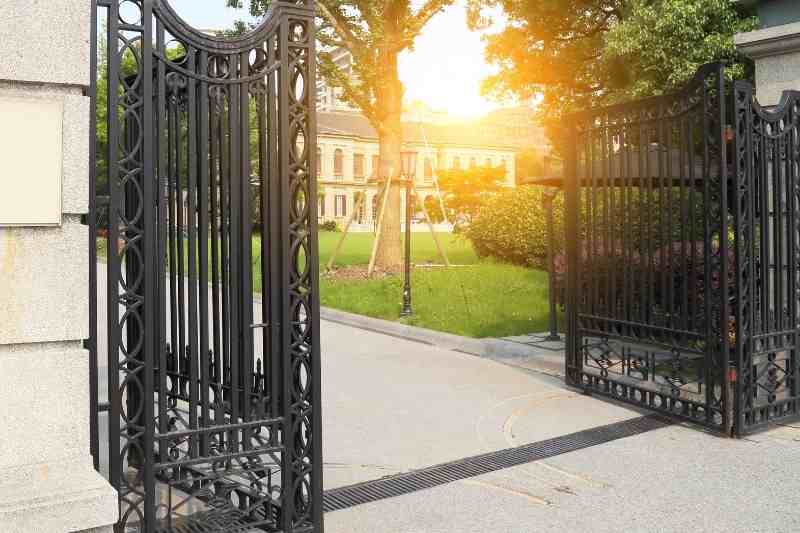 Chaine Du Lac has one large gated entrance that leads to 46 single-family homes. And a handful of them sits on the lakefront.
Residents of this exceptional gated community enjoy a wide array of fine dining and shopping within the surrounding neighborhoods. What's more, the Orlando International Airport is an easy commute, and Disney World is just around the corner. Chaine du Lac channels a small-town atmosphere where residents can boat to each other's homes through the community's 11 interconnecting lakes.
The larger Windermere community is also home to professional golf courses, where world-renowned golfers play for championships. Windermere is also a popular vacation destination, and its residents reap its resort-like lifestyle yearlong.
ButterflyMX & Chaine du Lac
Chaine du Lac residents have the ultimate convenience of entering the gated community with the ButterflyMX gate intercom. Residents can open the gate without getting out of their cars. They simply tap or swipe to open it on their smartphones.
Since the intercom is cloud-based, residents can open the gate for guests from anywhere in the world through the ButterflyMX mobile app. No guest will ever be locked out of the community as long as the resident sends them a virtual key to open the gate. Also, residents can send secure, single-use delivery passes to food or package couriers. Chaine du Lac residents will never worry about missing a delivery!
Watch How ButterflyMX works:
Even more, ButterflyMX helps prevent traffic congestion during rush hour. There is no need for Chaine du Lac property staff to verify each visitor entering through the gate — a tedious task that can cause long wait times. Instead, the intercom streamlines traffic flow with its ability to verify authorized cars and allow them through immediately.
The gate intercom also protects the gated community from the influx of tourists and travelers that Windermere and the surrounding areas attract. It prevents tailgating — when unauthorized vehicles follow authorized cars so closely that they can pass through the gate while it remains open. ButterflyMX captures video of unauthorized cars as they enter, so property staff can quickly address the unwanted guests and have them vacate the premises.
ButterflyMX adds security, convenience, and sophistication to the luxurious Chaine du Lac community. The ButterflyMX gate intercom makes property access safe and simple for residents, staff, and visitors.