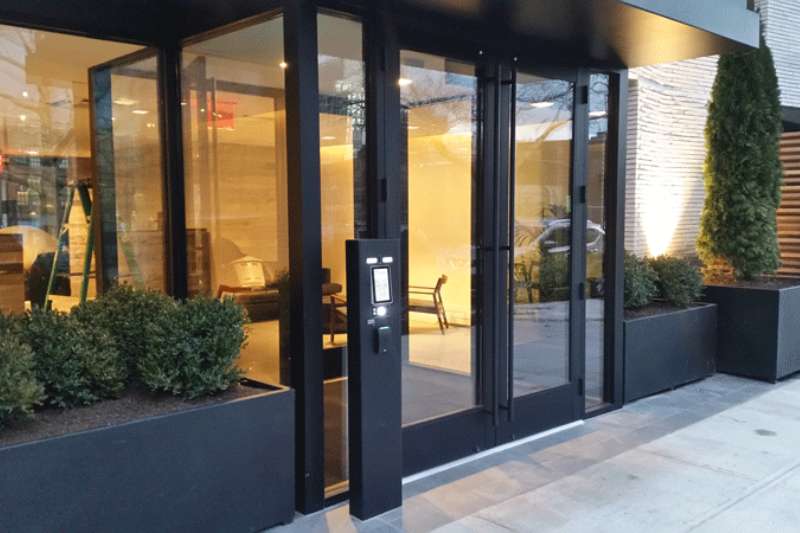 At ButterflyMX, our goal is to provide simple and secure access to your property for guests, visitors, delivery couriers, and more. However, not all doors and gates are created equal. Some pose a greater access challenge than others. Luckily, ButterflyMX has solutions for even the trickiest of entrances, including vestibule doors.
In this post, we cover:
What is a vestibule?
A vestibule is an enclosed, air-locked space separating the exterior main entrance from the interior of a building. They're used to keep cold winter air and hot summer air from entering the building. Nowadays, however, building managers and owners also rely on vestibules for security purposes, allowing them to screen visitors before granting them access to their building.
Where are vestibules found?
Many apartment and commercial buildings utilize a vestibule at their entrance. In fact, spaces larger than 3,000+ square feet require a vestibule at the entrances and exits of the building.
Vestibule access challenges
Adding access control to a vestibule can be tricky. There are many things to consider before installation to ensure the entrance stays functional.
Here are three questions to ask yourself before adding access control to your vestibule:
How many doors are within the vestibule? You will need to wire each door to the intercom.
How far apart are the doors? This will help determine how long the doors will need to remain unlocked to get inside the main building.
Does property management want to grant access to all doors in the vestibule? You can choose to unlock just one or all vestibule doors at a time to prevent unverified guests from entering the main building.
How to control a vestibule with ButterflyMX
Installing a ButterflyMX video intercom in a vestibule is similar to installing one for a regular entrance.
Follow these 3 steps to install ButterflyMX in or outside of a vestibule:
Step 1: Wire the relays to each electric lock
In buildings without an access control system present, you must wire the video intercom directly to an electric lock. ButterflyMX video intercoms have four relays on the back. So, if a vestibule entrance has two doors, you can connect two relays to each electric lock.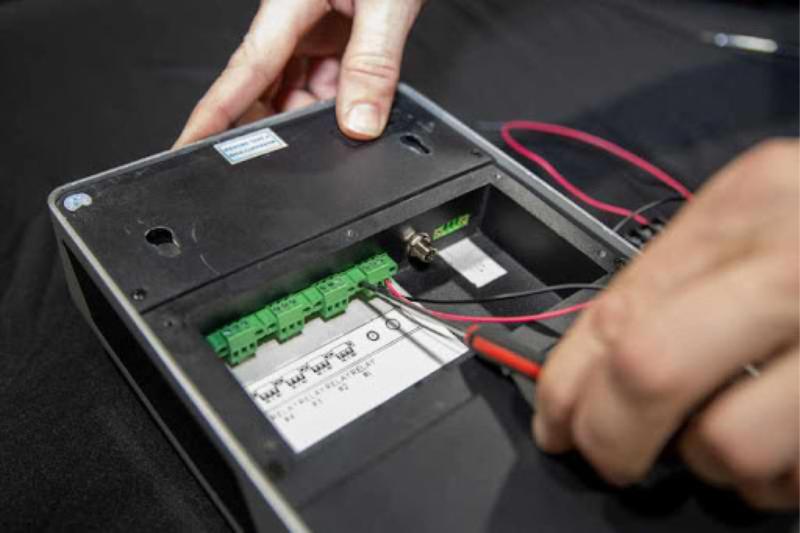 Step 2: Determine the time delay
Next, you'll need to determine how long it will take to reach each door after entering the first. You can customize the delay, but it's typically between 5-15 seconds.
Step 3: Contact ButterflyMX support
Once all doors are wired to the intercom, contact ButterflyMX support to set up the time delay for opening each door.
Additionally, you'll have the opportunity to restrict access to doors beyond the first entrance. This is especially useful in situations like deliveries, where the delivery courier will need access to the first entrance of the vestibule, but not the rest of the main building.
For more information on installing ButterflyMX products, visit our installer resources page.