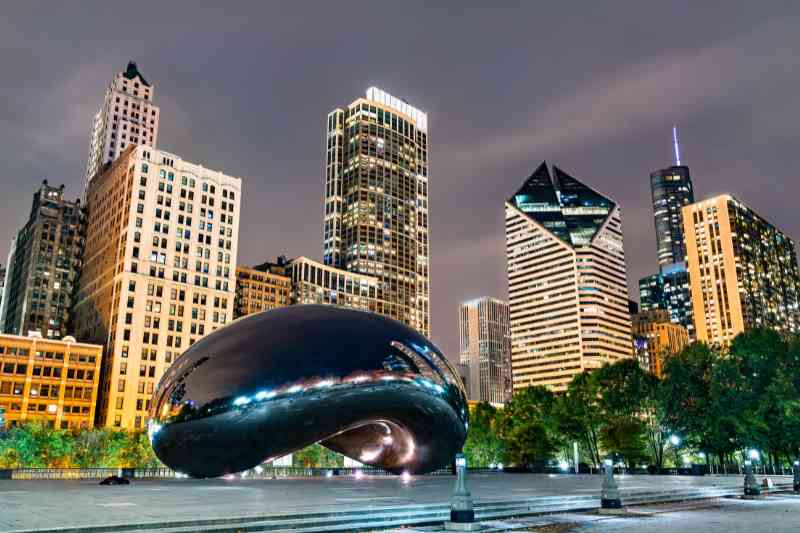 From the artsy and eclectic Oak Park to the historic Chicago Heights, every property in the Windy City needs a working building entry system. If you're a property owner or operator in Chicago, you know how important access control is for managing visitors and ensuring a positive tenant experience. Malfunctioning door buzzers are inconvenient for residents and guests alike. Additionally, they also pose a serious security risk for your property.
Read on to learn why your door buzzer may not be working and explore some repair tips. Then, discover four ways to find the best door buzzer repair in Chicago. Finally, learn about a better alternative to door buzzers.
In this post, we cover:
What is a door buzzer?
A door buzzer is a type of building entry solution that makes a buzzing sound to alert you when someone's at your entrance. When a buzzer system malfunctions, it becomes unreliable and ineffective at alerting you when someone needs property access.
A broken door buzzer is dangerous for these primary reasons:
It hinders access to your building.
It poses an unnecessary security risk to your property.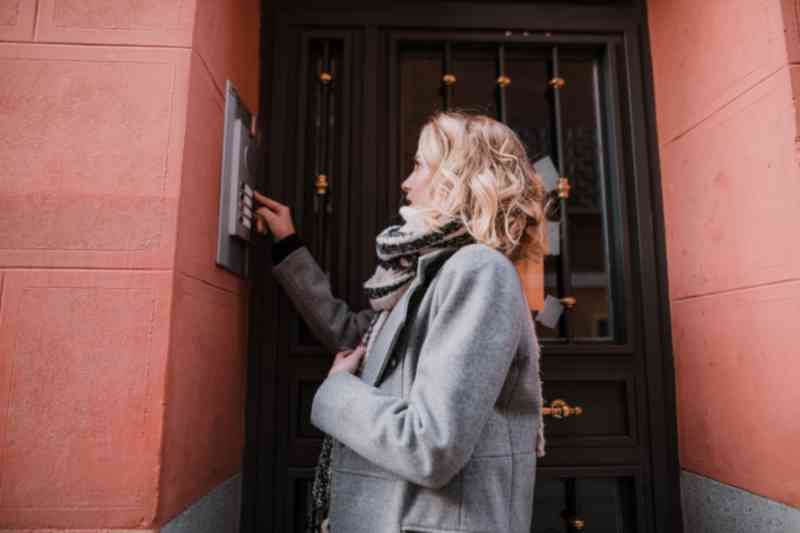 Why is my door buzzer not working?
Your Chicago property's door buzzer may be on the fritz due to hardware or wiring damage, age, lack of maintenance, or weather damage.
Door buzzers and intercom systems require routine maintenance to function properly. Further, regular maintenance helps you avoid bigger repairs in the future. So, you should have a professional check your door buzzer every 6 to 12 months. This is especially necessary if you have a large building with high occupancy.
A basic door buzzer can last up to 40 years. However, they lack the modern features and capabilities of more tech-forward building entry systems. So, you may want to consider replacing your malfunctioning buzzer with a more modern access control solution.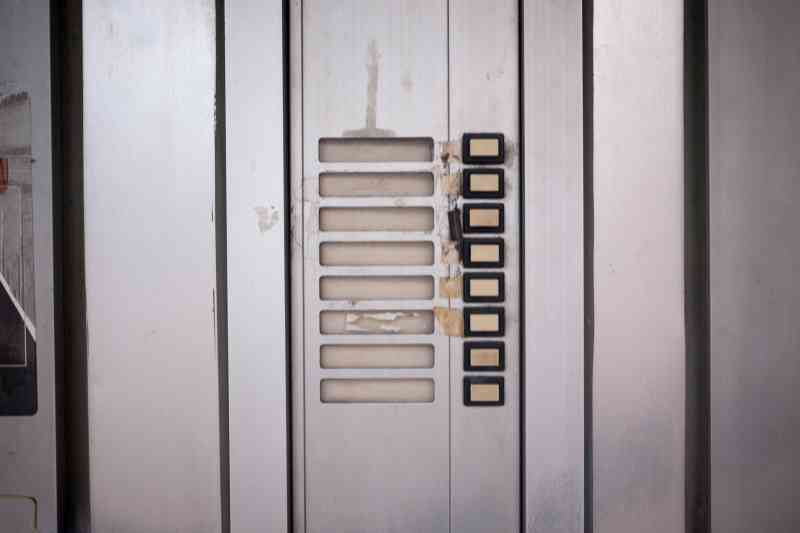 How much does a Chicago door buzzer system cost?
The price of door buzzers varies, but they typically range anywhere from $1,000 to $7,000. However, door buzzers with special features like wireless capabilities or buzzers with a camera usually are on the higher end of the spectrum.
Chicago door buzzer repair tips
Want to troubleshoot your door buzzer on your own before hiring a technician to check it out? There are a variety of ways to test the efficacy of your buzzer system yourself.
Here are a few ways to troubleshoot your malfunctioning door buzzer:
Test your system's voltage. Performing a voltage check is a great first step to determine if your door buzzer needs to be repaired or replaced entirely. Use a multimeter to measure its voltage.
Check for damage to the system. Damage to door buzzers often occurs due to severe weather or old age. Checking the exterior of your door buzzer for signs of physical damage can help determine why it's malfunctioning.
Tighten or fix the wiring. Do you have experience with repairing building entry systems? If so, you can check the interior of your door buzzer for loose, frayed, or broken wiring. Conversely, if you're unfamiliar with repairing your building's system, consult a technician or expert to help assess the damage.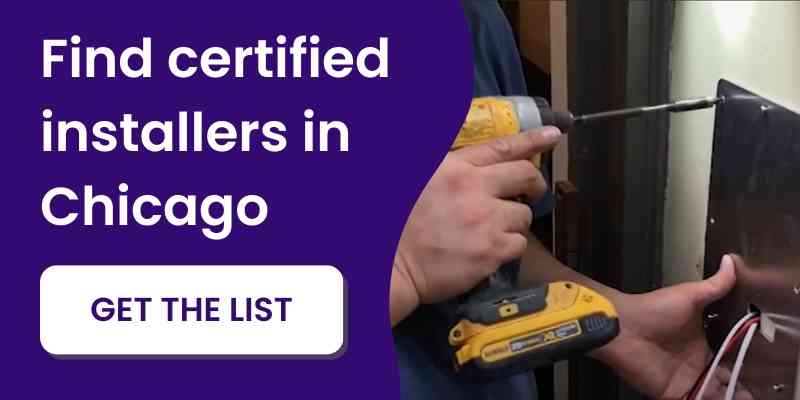 4 ways to find the best door buzzer repair in Chicago
So, you've determined that you need to find door buzzer repair at your Chicago property. We've got some helpful tips and tricks to find the best door buzzer repair company in Chicago.
Here are a few ways to ensure that you're reaching out to the right repair companies:
1. Contact your system's installer
The best way to ensure that your technician is familiar with your system's hardware is to choose an installer through your service provider. Choosing a certified installer through your service provider guarantees that your door buzzer receives the best service possible.
2. Know the types of repair services available
Many repair options are available depending on your buzzer's specific needs. However, some repair options become pricey over time. In the case of constant repairs, it may be a good idea to replace and upgrade your system entirely.
When this happens, you may consider upgrading to a wireless door buzzer or a door buzzer with a camera to elevate security at your property.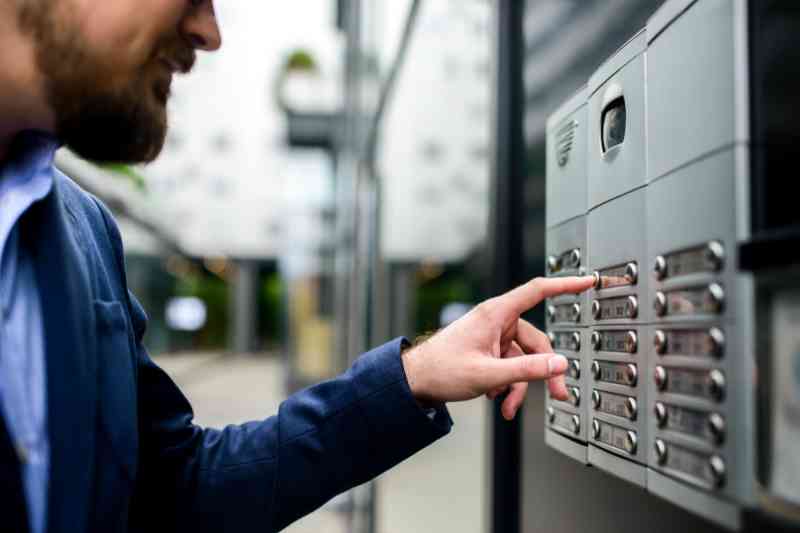 3. Research online
Research door buzzer companies online and look for verified customer reviews to choose the right repair service. These verified testimonials will guide you in the right direction when deciding which Chicago buzzer repair company to choose.
4. Network with peers
As a property owner or manager in Chicago, you're a part of a large network of real estate professionals.
So naturally, you know a lot of industry professionals and installers in your area. These industry professionals have a wide breadth of knowledge about local vendors and service providers. So, you should seek their advice when looking for the best door buzzer repair company in Chicago.
A better alternative to door buzzers for Chicago properties
The windy city has iconic offerings like contemporary museums, beautiful architecture, and a thriving sports culture. So, it's no surprise that Chicago is one of the fastest-growing cities in the U.S.
Because of this, your Chicago building needs a smart solution to accommodate the many visitors that frequent it.
Door buzzers make noise to alert residents when a guest is at the door or gate. However, these systems aren't as reliable or secure as other options on the market. A better alternative to a door buzzer is a modern video intercom.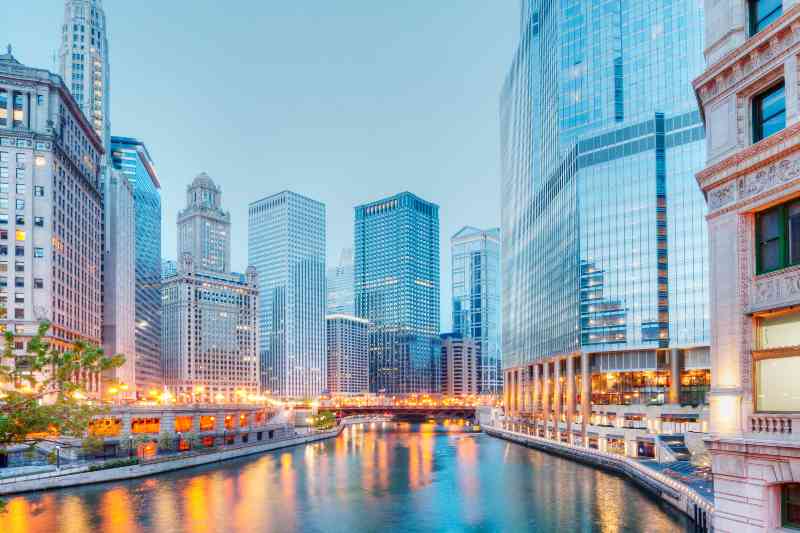 Video intercoms as a modern alternative
A video intercom is a modern alternative to a door buzzer that allows you to visibly verify guests before letting them into your building. And the best video intercom in Chicago is ButterflyMX.
The ButterflyMX video intercom takes a time- and date-stamped photo of every entry event. This way, you're always in the know about who's coming in and out of your property. Additionally, the video intercom allows residents, guests, and staff to open doors, gates, and other entrances with a simple swipe on their smartphones.
Learn more about ButterflyMX:
Takeaways
Your door buzzer may be malfunctioning due to weather damage, age, hardware malfunctioning, or wiring issues.
You can troubleshoot your door buzzer by performing a voltage check, assessing the buzzer for signs of physical damage, or fixing your system's wiring.
The best ways to find the right Chicago buzzer repair company are by contacting your service provider, researching verified customer reviews online, and networking with other industry professionals.
Consider upgrading your old door buzzer to a modern video intercom system that allows you to verify visitors visually, manage access permissions remotely, and go keyless with smartphone-based access.