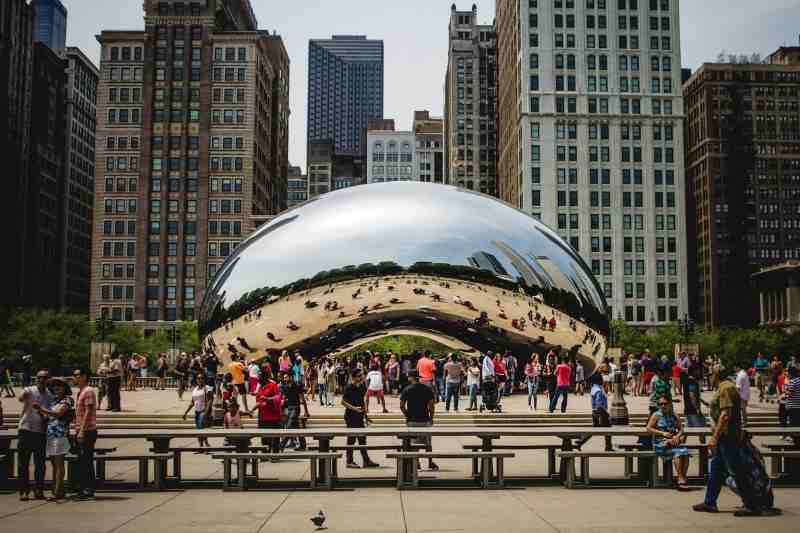 Chicago is among the fastest-growing cities in the United States. As a Chicago property owner or manager, you're aware of just how much the Windy City has to offer. So, secure your property by installing the best access control system to empower your residents to immerse themselves in the city's fast-paced culture.
From Lakeview vintage flats to West Loop industrial buildings, Chicago is ripe with properties in need of controlled access. Learn about choosing and installing the right intercom system in Chicago.
This post covers:
How to choose an intercom system in Chicago
Situated in the heart of the Midwest, Chicago has a perfect intersection of urban and suburban neighborhoods. As such, many kinds of properties in Chicago need intercom systems.
Since each type of property requires different access control solutions, your property's needs might differ from others. Therefore, you must assess your building's unique needs before choosing a system.
When choosing an intercom system in Chicago, consider the following:
Weatherproofing. Chicago is home to picturesque winters, complete with plenty of snowfall. Picking an intercom with an IP65 rating is essential to withstand the weather.
Visitor management. With a vibrant tourist scene, Chicago residents are sure to have an abundance of visitors throughout the year. Make it easy for them to access your building with an intuitive, remotely enabled intercom system.
Smartphone access. The Windy City is home to an incredibly high concentration of millennial and Gen Z renters. As a result, many tenants in the area rely on their smartphones for work and pleasure. Make their lives easier by empowering them to manage the intercom from their smartphones as well!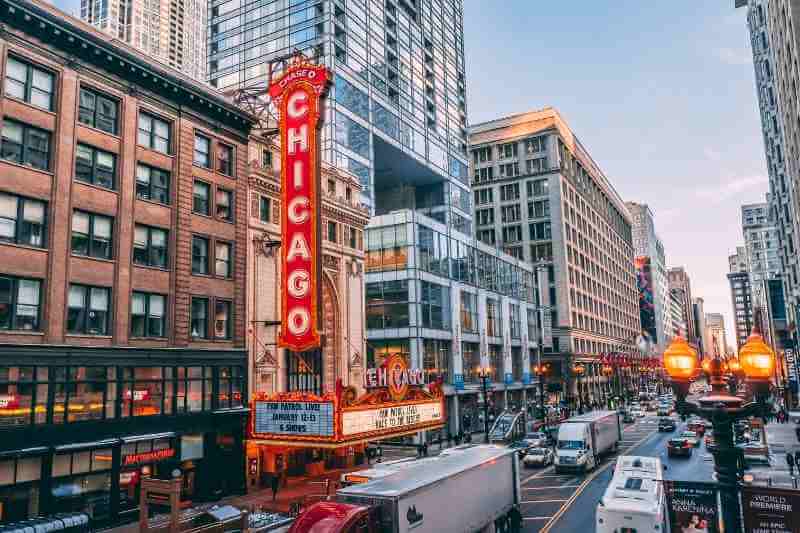 Types of intercom systems in Chicago
Knowing the unique needs of your city is key to picking a great intercom system. However, picking the best intercom system for your Chicago property depends largely on what type of property you have.
Four types of intercom systems in Chicago:
Chicago multifamily intercoms
Chicago is a metropolitan hub filled with mid- and high-rise apartment buildings. So delivering convenient, top-notch security to your multifamily residents is paramount. Apartment building residents want the same convenient access experience as gated community residents. Luckily, you can provide this with a multi-tenant intercom system.
With a Chicago apartment intercom system, residents can speak with guests without leaving their homes. Not only that, the best multi-tenant intercom systems empower residents to grant guests access from anywhere.
What's more, when you install a high-tech intercom system in your Chicago multifamily building, you give residents control over access management. Specifically, they can accept packages, grant access to service providers, or allow friends to visit without interrupting their (or your) routines!
Commercial intercoms in Chicago
The Windy City is home to tech and business innovation in the Midwest. It's even recently established itself as a national leader, with Forbes calling it "one of the country's hottest cities for start-ups."
That's why business owners at your Chicago commercial property need a secure, streamlined, and convenient access control system. You can achieve this by installing an office intercom.
Since you likely rent to multiple businesses in one commercial building, you need a system that'll grant access only to authorized guests. This is especially important if your commercial building has both private and public businesses. So, installing an intercom system will help restrict access to the public and give tenants control over who they let into the building.
Gated community intercoms in Chicago
Although Chicago is one of America's largest metropolises, many of its 77 neighborhoods are home to gated communities. So, these neighborhoods must appeal to single-family and long-term residents who want state-of-the-art security.
By installing a gate intercom, you provide security while guaranteeing convenient property access for residents, visitors, and delivery couriers. What's more, gate intercoms also allow residents to open gates and manage guest access remotely from their smartphone or tablet.
More specifically, video gate intercoms at your Chicago gated community empower residents to visually confirm the identities of guests before letting them in. Further, by installing a smart video intercom, you can see live footage of gate activities. Even more, you can also review the photos at a later time.
Choose a cloud-based system so that you can review this footage from any device connected to the internet.
Chicago industrial complex intercoms
Lastly, Chicago is also home to 15 planned manufacturing districts (PMDs).
These PMDs aim to:
Protect historical industry centers
Foster the industrial base
Diversify Chicago's economy
As an industrial facility owner, you should install an intercom to protect PMDs. The intercom will give staff and visitors an efficient access experience. For example, guests can use the intercom installed at your Chicago industrial facility to request access.
Moreover, you can install keypads throughout your facility that integrate with the intercom. In short, an intercom will ensure guests can enter only the spaces they're authorized to enter, which eliminates workplace safety liabilities.
Watch how ButterflyMX keypads work:
Best Chicago intercom installers
1. 606 Installs
Google rating: 4.9 / 5
Established in 2000, 606 Installs regales itself as the leader in intercom installation in Chicago. The company's highly-rated service means that you can trust them to install your intercom system and keep it running smoothly.
606 Installs offers integrated solutions in the form of:
Video
Audio
Computer
Surveillance
Access control systems
Reviews highlight the company's ongoing support, neat wiring, and meticulous attention to detail.
2. The Professional Locksmith
Google rating: 5 / 5
The Professional Locksmith is a family-owned business founded in 2012. While their name indicates a focus on issues with locks, they have a group of technicians who specialize in Chicago intercom installation.
The Professional Locksmith extensively trains their employees. So, any technician assigned to your property will provide excellent installation.
Reviews call attention to the speed of service, efficiency, and an effort to explain how the system works after installation.
3. Chicago Intercoms
Google rating: 5 / 5
Since its establishment in 2009, Chicago Intercoms has built a reputation as a reliable, dependable company. What was founded as a locksmithing service soon evolved to installing and repairing intercoms in order to keep up with Chicago's changing real estate landscape.
Chicago Intercoms specializes in installing and maintaining:
Intercom systems
Access control systems
Security cameras
Customer reviews of Chicago Intercoms point out how quickly the company's technicians complete their jobs, how well installers explain the installation and maintenance process, and the consistent performance of employees.
4. Pro Video Security
Google rating: 4.8 / 5
Pro Video Security was founded in 1990, making it one of the most prolific intercom installation companies in Chicago. Their technicians offer no-obligation consultations and lifetime technical support.
Services offered by Pro Video Security include:
Access control system installation and repair
Alarm system installation and repair
Remote control system installation and repair
Security system installation and repair
Video doorbell installation and repair
Security camera installation and repair
Security monitoring services
Reviews focus on the high quality of work and speedy installs. Many reviewers note that they've suggested Pro Video Security to friends and colleagues.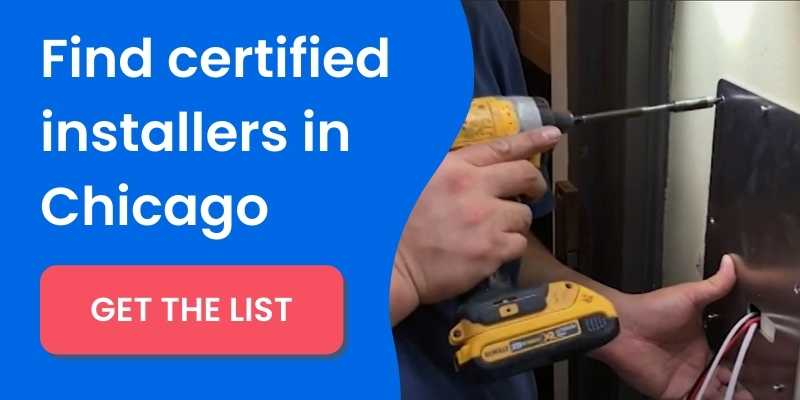 Intercom system repair in Chicago
Part of providing a successful access control experience for tenants is knowing when your intercom needs to be repaired.
Some reasons you should call an intercom repair service include:
Physical damage
Frayed wiring
Complaints from tenants
Dropped calls
Lagging or glitching screen
Poor audio
If one or more of the issues are presenting themselves, you should address them as soon as possible by calling an intercom repair company.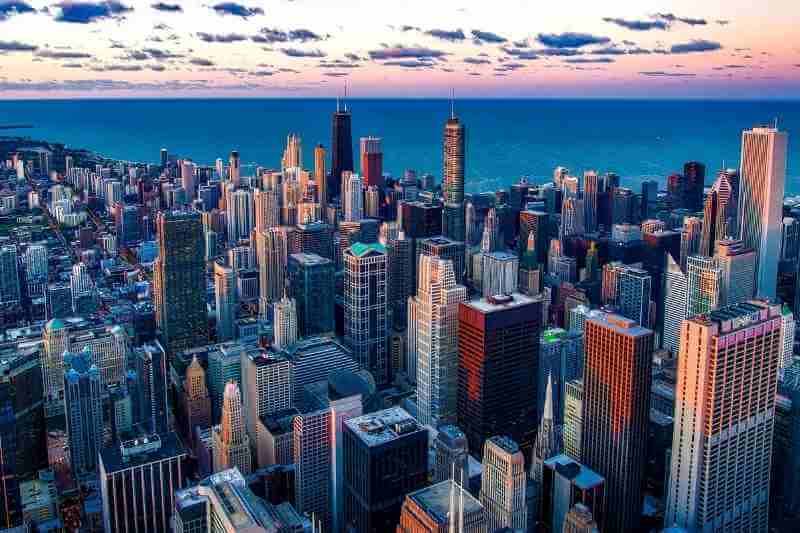 Let's take a look at the best intercom repair companies in Chicago:
Premier Intercom Installation, Repair Services
Google rating: 4.3 / 5
Premier Intercom Installation, Repair Services is open seven days a week for ultimate customer service.
Many reviewers note thorough follow-ups from the team, fair prices, and expert knowledge of wiring.
Chicago Intercom Install & Repair Services
Google rating: 5 / 5
This small business offers repairs and installation services for CCTV, security cameras, and intercoms. They take particular pride in their efforts to train property managers on how to use the system they've purchased.
Reviews of Chicago Intercom Install & Repair Services note quick repair times and knowledge in the technical workings of intercoms.
Elite Intercom Services Inc.
Google rating: 5 / 5
Elite Intercom Services, Inc. has been in the electrical business in Chicago for over 25 years. As a result, they not only know the best repair methods for modern intercom systems but for intercom systems dating back to the 1990s as well.
Further, they offer a free, no-strings-attached cost estimate.
Reviews highlight great service, including efforts to fix not only the main repair, but minor problems as well to prevent the need for repairs in the future.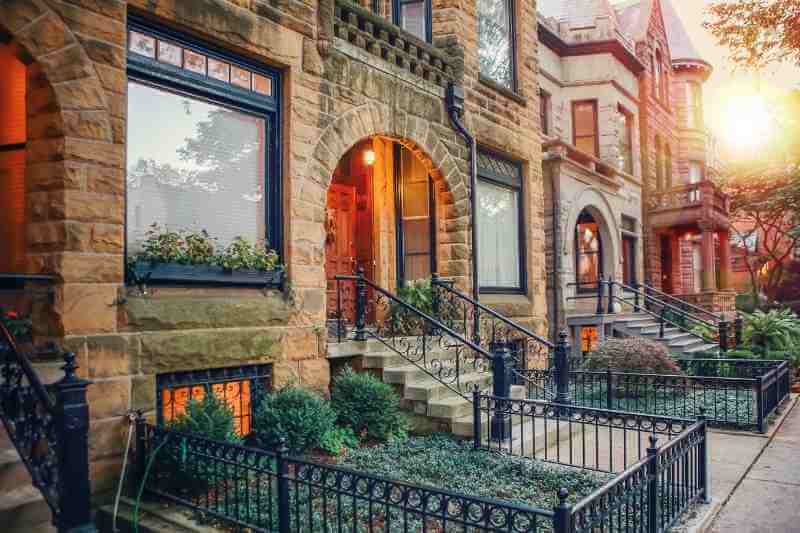 Best intercom system in Chicago
The best intercom system available in Chicago is ButterflyMX. Since introducing the smart video intercom in 2015, ButterflyMX has been empowering people to manage property access from anywhere on their smartphones.
As a giant step up from outdated door buzzer systems, ButterflyMX's video intercom simplifies property access while amplifying security.
Top benefits of installing the ButterflyMX video intercom in Chicago:
Access PINs. Don't worry if a resident forgets their phone! They'll each have a unique PIN to gain access.
Video calling. Through video chatting, residents can visually confirm guests' identities before granting them access, which adds another level of security.
Upgraded security. The ButterflyMX smart video intercom system takes a date- and time-stamped photo of every entry event. Additionally, you can view this entry log in the ButterflyMX OS at any time.
Virtual keys. Virtual keys are unique QR codes that visitors can scan to enter your property.
Tenant directories. Visitors without virtual keys can simply search for a resident or company name to call a tenant directly. They can also call tenants by searching for a unit number.
Smartphone-based access. The ButterflyMX mobile app eliminates the need for keys by empowering residents to open doors and gates from their smartphones! What's more, they also can remotely grant access to guests.
Chicago is home to hundreds of the 10,000 buildings that simplify property access with ButterflyMX. And Chicago property owners and managers account for many of our 20,000+ five-star reviews.