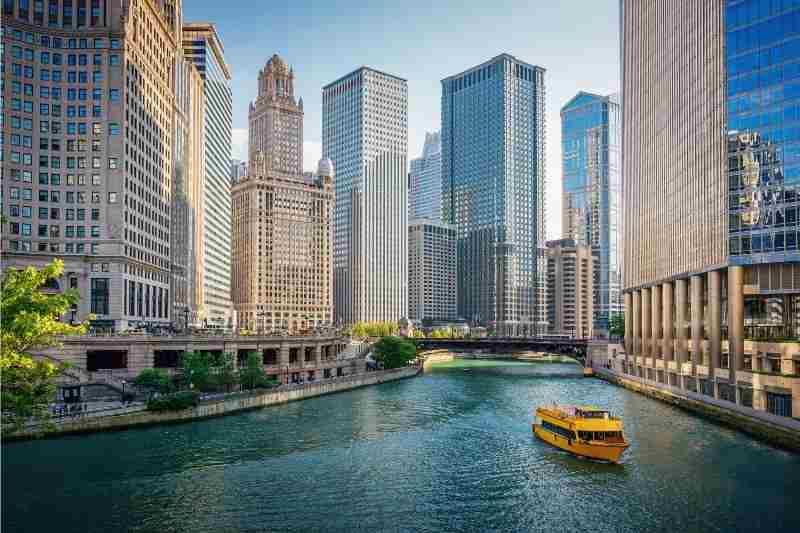 A busted intercom is not only inconvenient for residents, it's a massive security risk to your building. A functioning intercom system is essential for your residents' well-being. Luckily, the best intercom repair in Chicago is relatively easy to find.
In this guide, we go over why your intercom might not be working. Next, we provide some tips on how you can repair your intercom yourself. Finally, we walk you through finding the best repair person for intercoms in Chicago.
This guide covers:
Watch how ButterflyMX works:
Why is my intercom not working?
Your intercom is likely not working for one of two reasons:
Physical damage to the exterior of the device.
An electrical shortage within the device.
The exact cause of the damage is only relevant if you suspect intentional vandalism and wish to report the matter for insurance purposes.
However, it's important to first confirm that your intercom is actually broken. For instance, smart intercoms can have various features and settings. If the wrong setting is activated, you may assume the device itself isn't working correctly. So, always check your manuals before determining that the hardware is broken. You can also reach out to the vendor or manufacturer for advice.
Regardless, be aware of the following issues to prevent or repair any damages as soon as possible:
Unusual noises
Malfunctioning door release
Poor sound quality
Dropped calls
Visual glitches
All these are signs that your intercom might be damaged. It's essential to get your intercom in Chicago repaired as quickly as possible — before the damage gets worse. When residents are unable to open a door through your intercom, their daily lives are severely interrupted, especially during wintertime in the Windy City.

Chicago intercom system repair tips
Troubleshooting intercom systems can be tricky. Some problems have simple solutions (such as a quick reboot), while others can necessitate hiring a professional. With a little bit of time, you could save money by routinely maintaining the intercom system yourself.
Here are the top things you should check when your intercom is malfunctioning:
Perform a voltage check. Most intercoms run between 6 and 16 volts. Receiving the incorrect voltage can lead to performance issues. So, consider using a voltmeter to safely check the voltage.
Check for exterior damage to the system. This includes everything you can visibly see, such as dents, cracks, and deep scratches.
Tighten or fix the wiring. Follow your manual instructions on opening your intercom panel to view the wiring inside. If any wires seem loose or disconnected, try reconnecting them. Make sure to turn the power off first!
But if you can't determine what is wrong with the system, leave it alone. You could make matters worse (and more pricey) for yourself by messing with the device.
Additionally, if your intercom system is malfunctioning due to inadequate protection from rain or wind, it might be time to consider a system replacement.
4 ways to find the best intercom repair in Chicago
Finding a certified intercom repair provider in Chicago may be more cost-effective than replacing the whole system. This is especially true if your intercom is a state-of-the-art access control system. As such, you must ensure that your repair is done correctly without breaking the bank or causing additional damage.
Here are four ways to find the best intercom repair company in Chicago:
1. Contact your system's installer or brand
Most local commercial intercom installers are well-versed in intercom repair. If you were satisfied with your intercom installation in Chicago, it's worth contacting the installer.
At the very least, they'll have a recommendation for a repair service provider that you can trust. Conversely, you can also try contacting the company that sold you the intercom. They may have a trusted network of intercom repair services in Chicago.
2. Know the types of repair services
There are two types of intercom repair services in Chicago:
Local specialists are often independent, offering clients more personalized service.
National security integrators are affiliated with a nationwide organization and can perform a wide range of other services in addition to repairs.
Ultimately your choice is between a local company with a personal touch or a larger company equipped with more resources. If the door buzzer repair seems like a larger job, go with a national security integrator. Conversely, it might be more affordable to go with a local specialist for minor repairs.
Learn why WSS Integrated Technologies chooses ButterflyMX for its clients:
3. Research online
The internet is your best friend when searching for vendors that perform intercom repairs in Chicago. But it can also be deceptive.
For instance, reading reviews on Google, Yelp, and other third-party websites can be great starting points for finding the best repair service. However, you can't always be sure of the trustworthiness of such reviews.
As such, you should also browse the company's social media platforms to specifically see how they engage with customers online. And if the client reviews or comments are for public buildings or companies, consider messaging them to learn more about the service they received.
4. Network with your peers
Ask the other property managers in your network about the service provider they used for intercom repair in Chicago. You can also use local online message boards to broaden your scope.
When asking questions, make sure your fellow property managers had a similar intercom system. If they have different systems, the repair service they received and are satisfied with might not be right for you.
Great questions to ask your peers include:
How communicative was the repair service provider?
How long did the repairs take?
What did it cost? And did their quote match the final total?
How well is their intercom functioning since the repair?
The more similar a peer's intercom issue is to yours, the more likely the repair service provider they used can also fix your device.
Be sure to mention your peer when you eventually choose a service — they'll appreciate it, and maybe you'll both get referral discounts!
Takeaways
A broken intercom can hamper your resident's satisfaction with your Chicago building. So, prioritize getting it fixed right away.
It's crucial to determine the issue with your intercom as soon as it breaks to prevent further damage. Beware of user errors caused by system setting selections, which are easy to fix.
Once you've determined the intercom is broken, assess if you can fix it yourself. But only fix the issues you feel confident handling alone. Otherwise, you could make things worse, costing you more in the long run.
When finding the best provider of intercom repairs in Chicago, first consult with the device's installer and brand. They might point you in the right direction.
Know the different benefits of localized professionals and national security integrators.
Use best practices when reading vendor reviews online. Also, ask the property managers in your network and local community boards for recommendations.