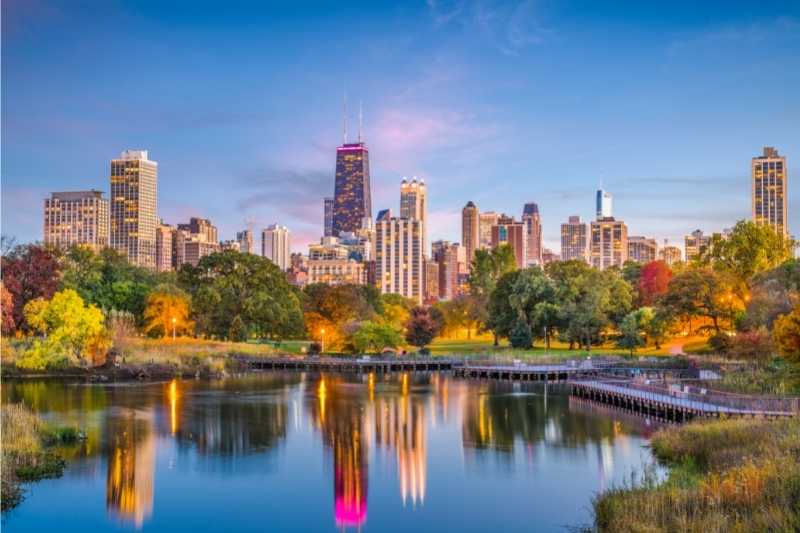 An effective access control system is one of the most important features your Chicago-based building can have. It gives residents and staff the power to seamlessly access the building. Upgrading your access control system in Chicago also means more advanced security for your property.
Choosing the right access control system can be overwhelming but this handy guide is here to help. In this post, we'll tell you when it's time to replace your building's old system and what types of access control systems are available to you. We'll show you how to find a local access control installer and also help you navigate access control demands that are specific to the Chicago area. Lastly, we'll recommend the best access control system Chicago has to offer.
This guide covers:
When to replace your building's old access control system
An outdated or ineffective access control system will negatively impact your resident experience. Luckily, it's pretty obvious when your system needs an upgrade.
If your access control system is missing one or more of the features below, it's time for a replacement:
Video
Keyless entry
Wireless installation
Remote access
Mobile app
Digital access codes for guests and delivery drivers
An audit trail that tracks everyone who enters the building
For your building to be the best it can be, your access control system in Chicago should include all of these features and more.
Watch how ButterflyMX works:
What to consider when choosing an access control system in Chicago
There are a ton of factors to consider when it comes to choosing an intercom or access control system in Chicago. You'll want to consider everything from the unique attributes of the city to the type of property you own or manage.
When choosing an access control system in Chicago, you should consider these four features: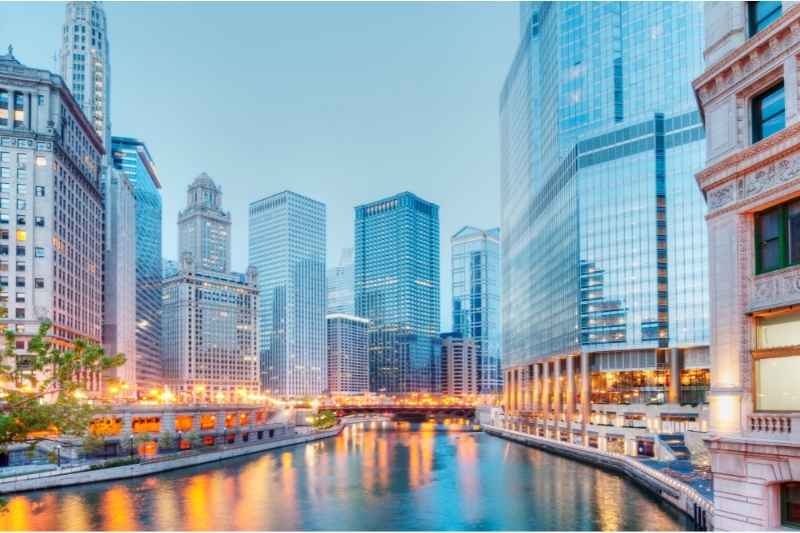 1. Delivery needs
With everything from famous deep-dish pizza to the local favorite BBQ, Chicago offers some of the best food in the country. Your residents already know this and probably order plenty of takeout.
As a result, you'll need an access control system that can accommodate frequent deliveries. So, look for a system that allows delivery carriers to easily enter the building or request access.
Choose a Chicago access control system that has features like delivery PINs and video calling to make it easier for delivery drivers to get your resident's food to them before it gets cold.
2. Weather
Speaking of temperature, to say Chicago gets cold is an understatement. With icy winds blowing in from Lake Michigan, you'll need access control technology that can withstand extreme temperatures — otherwise you'll be facing a lot of breakdowns and repairs.
So, look for a system that's IP65-rated. An IP65 rating indicates that the device is protected against dust, water, and cleaning products. Durable IP65-rated systems will remain safely working no matter the weather.
Additionally, you'll want a system that's quick and intuitive to use so that residents and visitors won't have to stand out in the cold long before entering your building. And having an access control system with multiple entry methods — like smartphone-based entry and PIN codes — means that residents won't get locked out even if they forget their keys.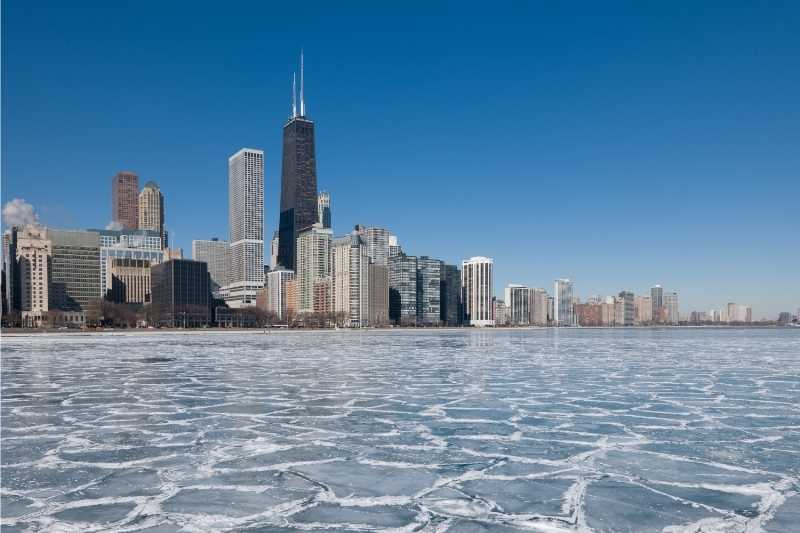 3. Security
Renters consistently rank security as one of the most important features when looking for a place to live. So, make sure your building has an access control system to keep the property safe. Residents will appreciate a system that maximizes security without hindering convenient property access.
4. Residents' demographics
Chicago is the third-largest city in the country. The average renter in Chicago is 25-34 years of age. Therefore, you probably have quite a few millennials living in your building.
Millennials seek out smart technology and are most comfortable in tech-powered environments. So, consider opting for a smart access control system with a mobile app. Upgrading to a mobile access control system in Chicago is a must if you want to cater to younger renters.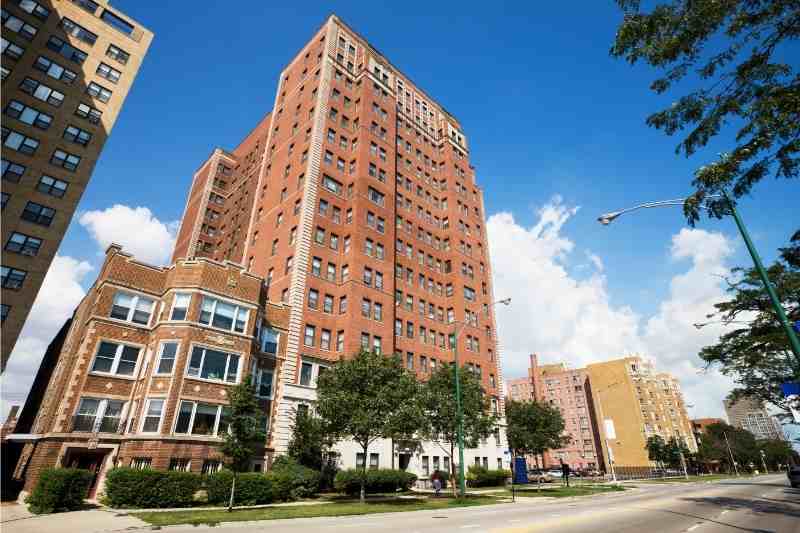 Types of access control systems
Every property has different access control requirements. In Chicago, the best access control system will accommodate your building according to its usage and access requirements.
Discover systems recommended for:
Multifamily buildings
For multifamily buildings, one of the most common forms of access control is a video access control system. The video aspect improves security and allows residents to visually confirm who their visitors are.
If you own or manage a large high-rise apartment, it's also best to choose a system that allows for remote access management. An access control system with remote access features is particularly effective in large buildings because it allows residents to unlock the door and grant access to visitors without wasting their time traveling all the way down to the ground floor.
Finally, another common system in Chicago apartments is a door card reader or key fob entry system. These systems are a step up from typical lock-and-key systems and are easier for staff to manage. However, keep in mind that fob systems don't provide any solution for visitor access.
Commercial buildings
Many commercial buildings in Chicago are mixed-use, meaning they have a combination of office and usually retail tenants.
If your commercial building is mixed-use, you need a way to ensure that only authorized people can access certain areas of the building. So, look for a Chicago access control system that allows you to easily (and remotely) assign and adjust access permissions on a tenant-by-tenant basis.
Another consideration in many commercial buildings is elevator access. Quite often, an access control system helps get visitors through the front door but fails to grant them access to key-fobbed elevators. So, look for an access control system that offers or integrates with elevator controls.
Parking garages
Chicago is a walking city for a reason — parking can be difficult! As such, residents and visitors with cars likely use parking garages.
Parking garages bring up a host of access concerns, mainly around security and ease of entry to prevent a long line of waiting cars. A parking access control system is best in this case.
These systems include:
License plate readers
Keypads
Key cards and key fobs
RIFD smart parking systems

How to find and hire an access control installer in Chicago
While finding an access control installer might seem like a daunting task, in the digital age it's never been easier. Seek out a high-quality professional with a proven track record.
You can find a great access control installer in Chicago by:
Checking reviews. There's no better way to find the best installer than by seeing what people are saying about them on Yelp and Google.
Searching social media. LinkedIn and Facebook are your best bets. On LinkedIn, you can search by the brand name of the access control system you've chosen to find installers familiar with the product. Installers on social media will often have a list of people and companies they've worked with.
Turning to industry resources. Online resources such as CRER (Chicago Real Estate Resources) and the Chicago Association of Realtors will allow you to connect with other industry professionals and see who they've used as installers in the past.
Installing an access control system can cost between $500 and $10,000 or more depending on the size of your property. But when it comes to choosing a quality installer, cost shouldn't be the only factor. Hiring a low-cost Chicago access control installer might result in an improper installation, which will only cost you more.
Pro tip: Hire a Chicago installation company that can also handle repairs and fix your door buzzer or access control system if it malfunctions.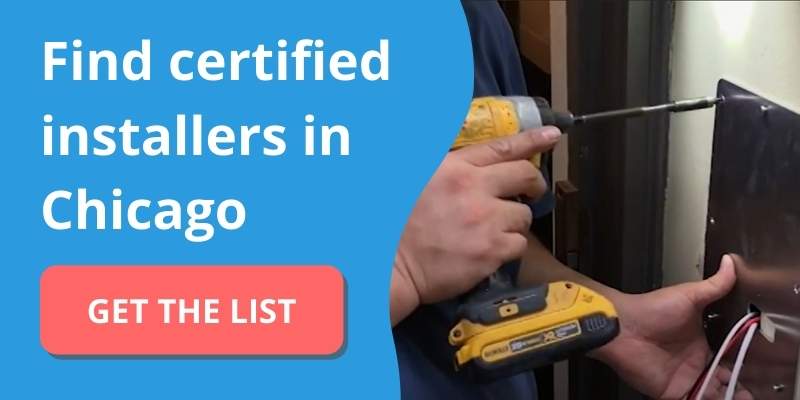 The best access control system in Chicago
When it comes to maximizing security and convenience at any kind of property, the best access control system in Chicago is ButterflyMX.
ButterflyMX introduced its cloud-based smart video intercom system in 2015. Since then, the product has evolved to control access beyond just the front entrance. Today, ButterflyMX simplifies property access into and throughout your building.
Here's why you should choose ButterflyMX as your Chicago access control system:
Smartphone-based access. Instead of carrying keys, a resident can access their building with a single tap on their phone. They can also remotely allow guests to enter the building even when they aren't home. This makes something like pet sitting easier than ever before.
Video calling. Residents can have a face-to-face video call with whoever is requesting access. This makes it easier to communicate and know exactly who's seeking building access.
Intuitive elevator controls. Your elevator can be customized to only allow access to certain floors. This helps limit access to maintenance-only areas, secure floors, and areas under construction.
Simple visitor access. ButterflyMX makes it easy to grant access to visitors with virtual keys, delivery PINs, and delivery passes. Tenants and staff can send virtual keys to planned visitors to guarantee access. Mail carriers and delivery drivers can easily enter the property using a delivery PIN. And tenants can even create and send single-use delivery passes to ensure access for one-off deliveries, like Postmates drivers.
Enhanced security. Each time someone enters your property, the ButterflyMX video intercom takes date- and time-stamped pictures. This audit trail can be reviewed at any time in the ButterflyMX OS.
ButterflyMX has been installed in hundreds of buildings across Chicago and has over 8,000 five-star reviews!
Takeaways
You should replace your access control system in Chicago if it's missing smart features.
When choosing an access control system in Chicago, choose a system that makes residents feel safe, can tolerate the freezing cold winters, is accessible for delivery drivers, and is intuitive for renters to use.
Hiring a quality access control installer in Chicago involves checking reviews and finding property managers and companies that have hired them before.
ButterflyMX provides the ultimate cloud-based video access control system that can accommodate all types of Chicago properties.