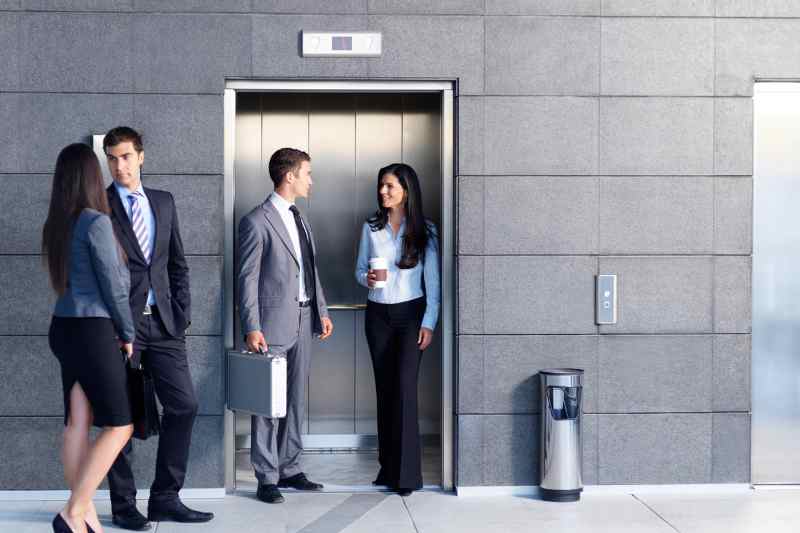 Are you looking to upgrade an existing elevator system in your building? Or perhaps you're shopping for the best elevator companies to install an elevator in an up-and-coming project. We all know that safety, durability, and ease of elevator access control are some of the biggest concerns in this decision.
With so many different elevator brands and companies in the industry, it can be daunting to find the ideal manufacturer. So, we've done the research and compiled this list of the top elevator companies in the industry.
In this post, you'll discover:
What are the 2 main types of elevators?
Not everyone is aware that there's more than one type of elevator. However, it's important to know the two main types of elevators before shopping. Keep reading to learn more about hydraulic elevators vs. traction elevators.
Two main types of elevators include:
Hydraulic elevators. Most hydraulic elevator brands use electricity to pump fluid that forces its pistons to help lift the cab. Hydraulic elevators are the most popular because they're easier to install. However, if eco-friendliness is important to your design, you may want to reconsider this type of elevator.
Traction elevators. Elevators with traction-based mechanisms use motor-activated cables to lift cabs to their designated floor. They're also more popular in mid to high-rise buildings as they have a faster and smoother motion. Additionally, energy use is minimized with a traction elevator.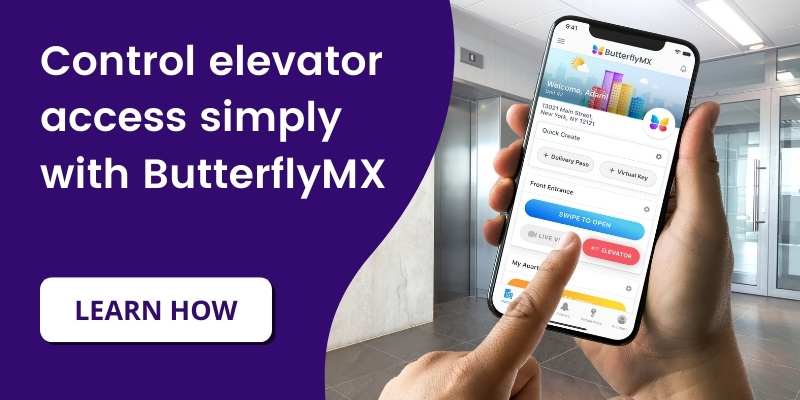 10 top elevator companies
The best elevator brands are the ones that provide the highest quality product with the most ease of use. This means avoiding complicated mechanisms unless otherwise needed. Keep reading for a list of the leading elevator manufacturers and brands everyone should know.
The best elevator companies:
1. Mitsubishi Electric
In 1931, Mitsubishi began manufacturing passenger elevators and freight elevators and touts a long history of safe and 'inspiring' products. Mitsubishi is one of the leading brands in the industry and also has its hands in escalator manufacturing.
Today, Mitsubishi elevators are innovative and widespread. Further, you'll find Mitsubishi's hydraulic systems in a wide array of buildings, including hospitals and commercial real estate.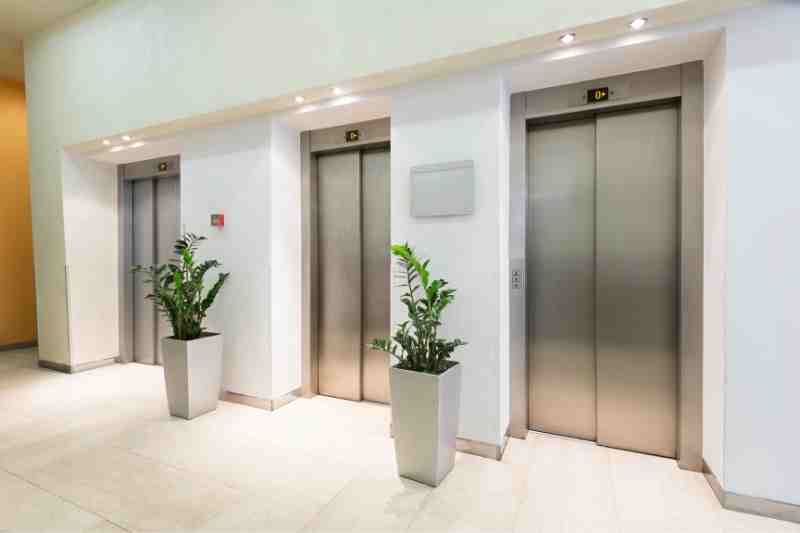 2. Schindler
This Switzerland-based elevator company, founded in 1874, is one of the oldest still in operation. The company is well-known for the high quality of its products and its customer service efforts.
Schindler's 'mobility' solutions not only include the manufacturing of elevators, escalators, and moving walkways. What's more, they also offer installation and maintenance services. These are all essential for apartments, offices, and commercial buildings.
3. Otis Elevator
Otis, perhaps the most well-known name in elevator manufacturers, made the first safety elevator and continues to manufacture to this day.
The company's elevators are found in buildings worldwide, including Dubai. On the Otis elevator company website, you'll find mobility information for all-sized buildings, as well as escalators and moving walks. Additionally, Otis touts its modernization services, such as upgrades and the latest in elevator technology.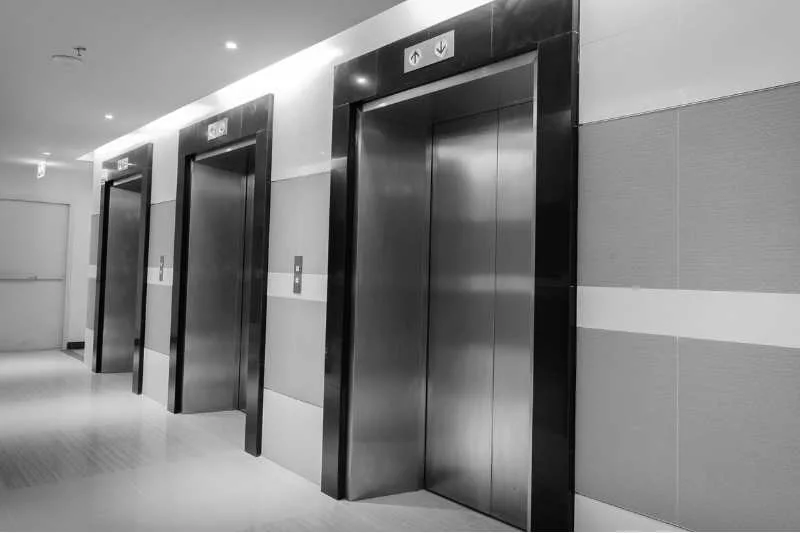 4. Hyundai Elevator
If you're looking for an eco-friendly option, then Hyundai Elevator is an elevator company worth researching. Compared to its peers, Hyundai is a late-comer — its elevator didn't debut until the mid-80s. But that hasn't stopped Hyundai from making a splash.
Hyundai has some of the fastest elevators on the market, including its latest innovation, which features an 18m/s (2.2 mph) speed elevator. So, if you're looking for an elevator brand that's making strides, Hyundai is worth looking into.
5. AVT Beckett
Perhaps one of the youngest brands on this list, AVT Beckett stepped into the U.S. market in 2017. This company's elevators are found in retail, office buildings, and hotels — plus a focus on low-rise, mid-rise, and high-rise buildings.
AVT Beckett has the following elevator options:
Geared
Gearless
Hydraulic
MRL (machine room-less)
Car lift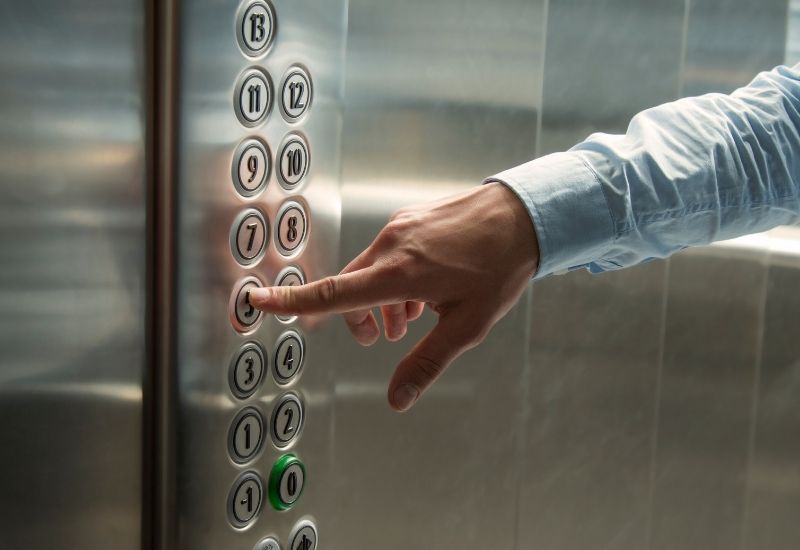 6. Delta
If you're looking for a company that's one of the best innovators, Delta is a great one to explore. This Canadian company prides itself on its innovative and collaborative environment.
Delta's mission is to create the best possible customer experience. This has resulted in efforts to create the best video projections, integrations, and elevator controls in the industry!
7. KONE
KONE wasn't founded in the United States, but it's still considered a leading elevator company in the nation.
The reason is simple: KONE is dedicated to safety for passengers and innovation for developers.
Additionally, KONE embraces its corporate responsibility and is a leader in diversity, culture, and inclusivity. Who doesn't like the idea of products made with humans in mind?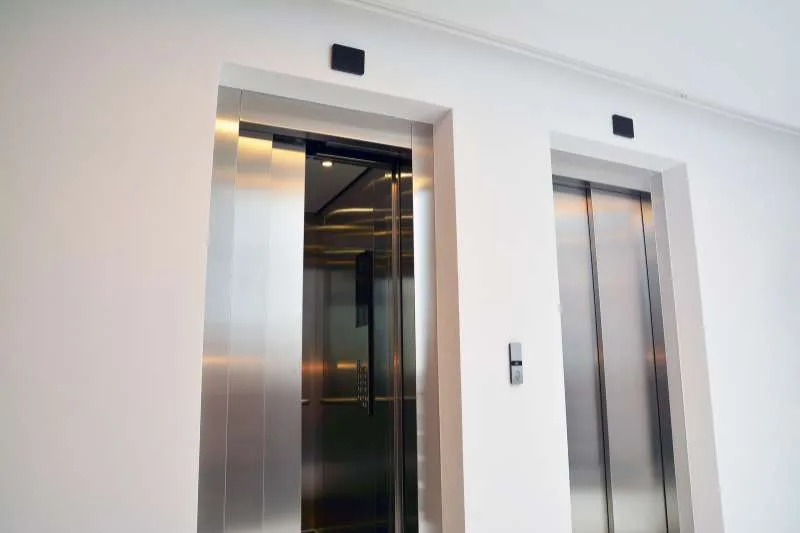 8. Thyssenkrupp
This German-based company is best known for its engineering expertise. This proves to be an asset when manufacturing passenger technology.
Thyssenkrupp claims to build elevators with larger capacity, energy efficiency, and better durability. What's more, the company is also the biggest steel supplier — meaning it can back its claims of durability.
9. Toshiba Elevator
The best way to find a trustworthy elevator supplier is to listen to what others are saying. And for Toshiba Elevator, customers are saying a lot about its affordability and integration applications. This may be useful when upgrading access controls in your building.
Discover more about ButterflyMX elevator access controls: 
10. True Canadian Elevator
True Canadian Elevator is yet another Canadian-based brand that has close ties with its customers in the U.S. Not only does the company manufacture elevators and lifts, but it also provides maintenance services.
Another aspect that True Canadian is proud of is its modernization efforts. What's more, this includes upgrades and modernization of elevator controls.
Elevator access control
Whether you're replacing your building's old elevator or you're looking to install something new, one thing you need to know is how to make access easier.
Elevator access control is the process of controlling who can use the elevator functions. This includes who can call the cab and who can access certain floors. Additionally, controlling elevator access is important because it makes it harder for unauthorized people to enter private areas.
If you want to control who can use your building's elevators and when, consider ButterflyMX's elevator controls.
ButterflyMX elevator controls are perfect for fobbed elevators because they provide a simple way to ensure elevator access for authorized visitors. 
Here's how ButterflyMX elevator controls work:
When a visitor requests property access via the ButterflyMX video intercom, a tenant remotely unlocks the door or gate for them.
Simultaneously, the ButterflyMX system also unlocks the elevator for a certain amount of time. This allows the resident to enter the building and get on the elevator.
When the visitor gets in the elevator, they can only be taken to the floor of the tenant who let them in. As a result, visitors can't access the entire building — only one floor.
Takeaways
Installing an elevator in a building means researching the best elevator companies and what they offer.
Two of the main types of elevators are hydraulic elevators and traction elevators.
The top 10 elevator brands are Mitsubishi Electric, Schindler, Otis Elevator, Hyundai, AVT Beckett, Delta, KONE, Thyssenkrupe, Toshiba, and True Canadian Elevator.
If you want to maximize security at your building, invest in ButterflyMX elevator controls to manage who can access the elevators.