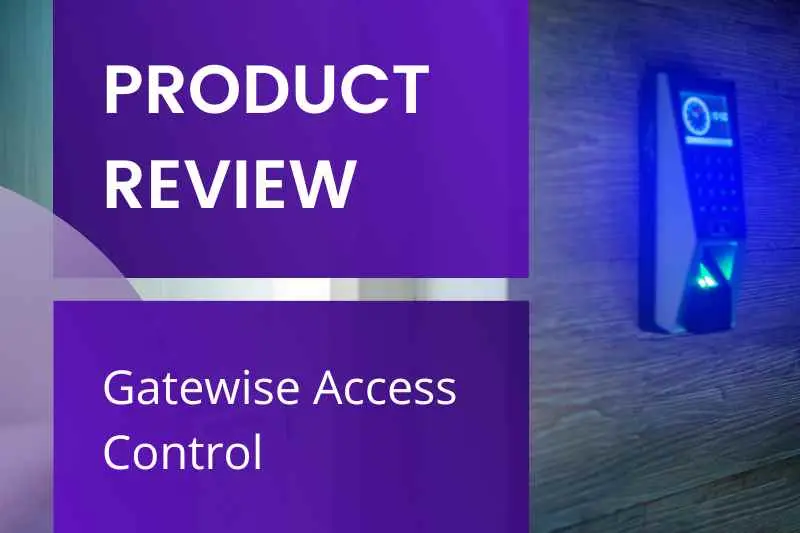 In your search for a robust cloud-based access control solution for your commercial or multifamily building, you've likely come across Gatewise. As a pragmatic producer of cloud-based access control systems, Gatewise is a modern mobile app gate and garage entry system. But is it the right solution for your property?
This post reviews Gatewise's access control system, including its price. After, we help you decide if Gatewise is the best choice for your property or if an alternate access control solution is better.
This review covers:
About Gatewise
Gatewise was founded in 2017. The idea came when CEO and co-founder, Amit Sherman, who then worked for a single-family home garage opener company, Home Gate, found himself wanting a way for multifamily residents to open their gates with a smartphone.
Sherman modified the Home Gate technology to fit the requirements of multifamily communities by combining BlueTooth and cell phone technology to create Gatewise.
How Gatewise works
Gatewise offers mobile app access control software that works with their receiver box to create a smooth entry experience for everyone in your community. The hardware lives in one spot and comes with a lifetime warranty. So, if your box stops working, the company will send you a new one for free.
The company is specifically designed to cater to multifamily communities. As a result, the features of the product itself are informed by the needs of apartment owners, managers, staff, and residents. So, the access control experience is the best possible for everyone involved.
What's more, all service agreements with Gatewise come with a 30-day notice clause. But what does this mean? It means that you're never locked into a long-term contract and you can opt out at any time with a month's notice.
See how ButterflyMX works:
Gatewise access control review
If you're a multifamily property manager or owner looking for an access control system for your space, you're probably considering Gatewise. Read on for a thorough review of the Gatewise system, including features, cost, and pros and cons.
Features
Mobile app. Residents and guests can open gates and doors with a simple tap on their smartphones.
Management portal. Staff automatically get access to an online management portal where they can add or remove residents at any time. Plus, they can update settings for gates and doors.
Lifetime warranty. All hardware from Gatewise comes with a lifetime warranty.
PMS integrations. Gatewise hardware integrates with PMS software from Resman, Entrata, and Yardi.
Technical support. Reach technical support over the phone, online chat, or email if you're a staff member, or from the in-app chat feature if you're a resident.
Onboarding training. With Gatewise, you don't need to worry about learning the system yourself. Instead, they assist you with training and the initial configuration of your system.
How much does Gatewise access control cost?
Gatewise has three subscription plans:
Monthly for the first access point is $199 per month.
Annual, where you pay upfront annually and get one month free.
With the two-year plan, you can buy two years upfront and receive three months free.
Additionally, there are two add-ons:
Clickers for $25 each.
PMS integrations for $0.25 per unit per month.
Further, one-time installation with a Gatewise access control installer is $599 per entry point.
Pros & cons
Pros:
Gatewise's technical support team receives rave reviews from property managers.
Property staff are granted more hands-on control of their gate system.
The cloud-based management portal can be accessed anywhere.
The powerful mobile app modernizes your gate entry system.
The hardware has a lifetime warranty.
Cons:
Gate codes can easily be shared with people, compromising security.
Because the company is relatively new, there are fewer reviews and customer testimonials in comparison to similar companies.
Limited integrations.
No way for guests to request access at the gate.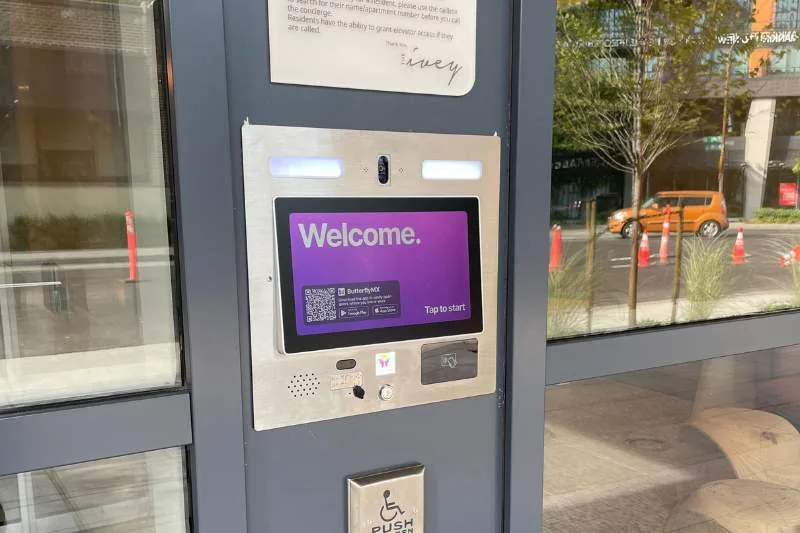 Should you get Gatewise access control?
Gatewise is a multifamily-focused access control system created to help you, your team, and your residents. Both the Gatewise mobile app and receiver box hardware are well-reviewed. Plus — the receiver comes with a lifetime warranty.
But Gatewise lacks the comprehensive access control features of some alternatives. For example, more robust systems offer multiple authentication methods, including key cards/fobs, smartphone entry, PIN codes, vehicle readers, and temporary keys.
Further, the Gatewise access control system lacks a built-in camera and intercom. So, guests cannot request access through the hardware and staff have no way of identifying people at entry events!
Gatewise access control vs. ButterflyMX
While the Gatewise access control system is an effective option, ButterflyMX is more multifaceted, offering convenience and security.
| Feature | ButterflyMX | Gatewise |
| --- | --- | --- |
| Built-in camera | Yes | No |
| Intercom | Yes | No |
| Touch screen | Yes | No |
| Cloud-based software | Yes | Yes |
| Video calling | Yes | No |
| Virtual keys & delivery PINs for managed visitor access | Yes | No |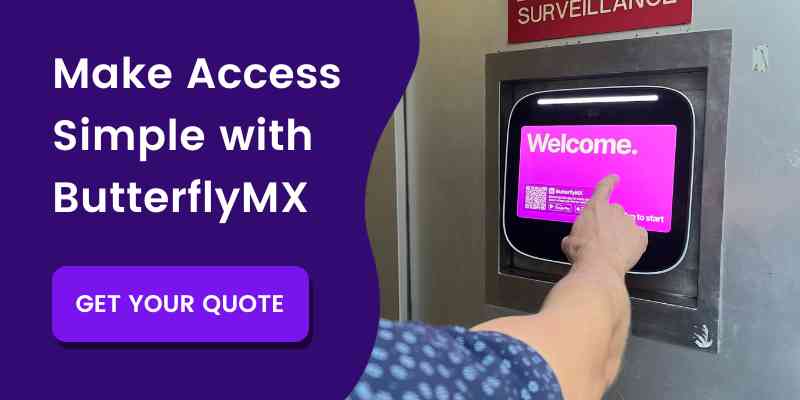 Disclaimer: ButterflyMX provides these blog posts to help our customers and potential customers make the right business decisions for them. Our blog posts are based on the information we have available to us at the time of writing.