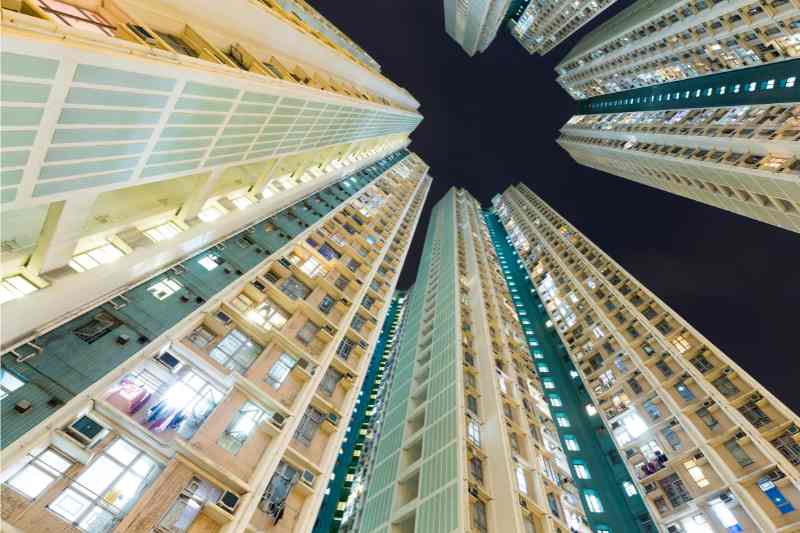 High-rise apartment management presents unique challenges to property managers.
In this post, we'll first cover what a high-rise apartment is. Next, we'll go over the pros and cons of high-rise apartment management. Finally, we'll provide you with five tips on how to effectively manage a high-rise apartment building.
This post covers:
What is a high-rise apartment building?
Any building taller than seven stories is considered a high-rise apartment building. In fact, high-rise apartments can reach as tall as 50 stories.
High-rise apartment units range from studios to three-bedroom apartments to luxury penthouses. However, not all high-rise apartment buildings are considered luxury buildings.
Furthermore, high-rise buildings tend to offer a variety of multifamily rental leases that range from a month-to-month basis to multi-year contracts.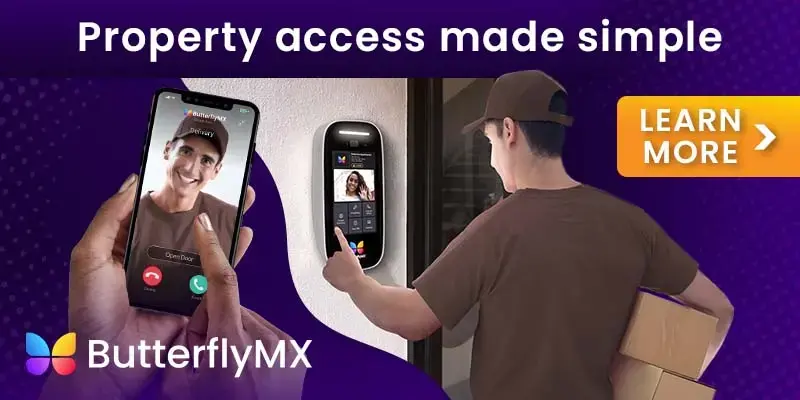 The pros & cons of high-rise apartment management
High-rise apartment management comes with unique struggles absent from other types of properties.
The pros of managing a high-rise apartment are:
A good location. Most high-rise apartment buildings are centrally located in heavily populated areas and feature handy amenities such as public transportation.
Constant demand. The turnover time for high-rise apartments is usually pretty short.
A bigger budget. High-rise apartment building management often pays more than smaller buildings and includes a bigger property management budget.
The cons of managing a high-rise apartment are:
Continuous maintenance. Because high-rise buildings are so big, they require more regular maintenance.
Safety hazards. A bigger building means more safety and security threats and concerns.
More staff. More workers, such as doormen, can be a great thing for residents, but this does involve more management on your part. As a result, more staff means more training and person-to-person management, which can be time-consuming.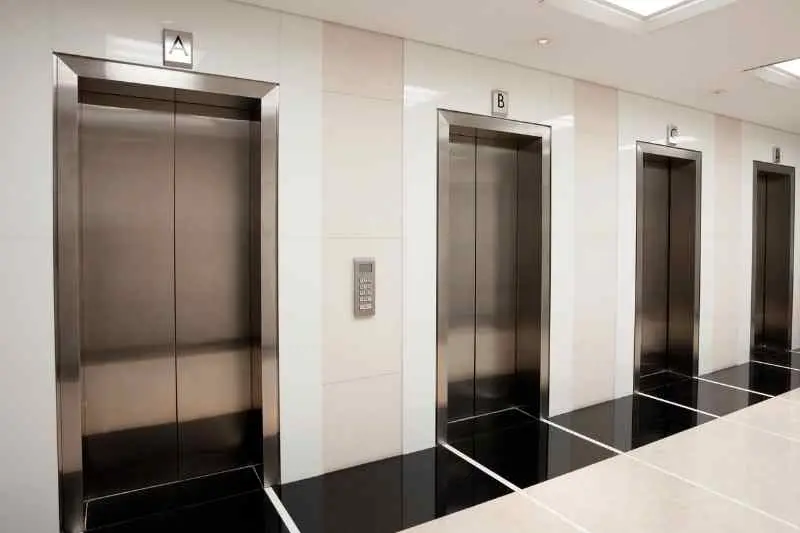 5 high-rise apartment management tips
Successful property management results in a building with happy residents who renew their leases. It also results in a building that's safe, secure, and steadily increasing in value.
The following five tips can help you achieve these goals:
1. Create a detailed maintenance plan
An effective maintenance plan is key to managing a building as big as a high-rise.
Unique maintenance challenges that high-rise buildings offer include:
Elevators. A standout feature that is not always included in other types of properties, elevators require periodic servicing and maintenance.
Window washing. High-rise buildings often include hundreds of windows that need specialized washing (think workers in harnesses hundreds of feet off the ground).
Water systems. Leaks are one of your biggest nightmares as a property manager. Worst of all, leaks can affect more than one unit when water drips from the upper to lower floors. Further, bigger buildings have more complicated plumbing systems.
Your maintenance strategy should include a highly organized checklist. This checklist will allow you to implement preventative maintenance by scheduling numerous yearly inspections before any problems arise.
2. Install access control systems
High-rise apartment buildings are often located in cities, which means there are likely many people coming and going from your building. An access control system, such as a cloud-based video intercom system, is a great way to manage access to your building.
The best access control system will feature:
A mobile app that residents can use to gain entry, eliminating the need for physical keys.
Remote access so residents can grant access to visitors and delivery personnel without having to be physically president.
Video communication so that residents can see who exactly is requesting entry to the building.
An entry log of date-and-time stamped photos so you can review who has entered the building.
No in-unit hardware, so installation is easy.
Advanced access control systems make it easier for residents to come and go from your building without compromising your building's security.
But access control isn't limited to your building's entrances.
Consider going a few steps further and installing:
Elevator controls. Access control for elevators includes the ability to restrict certain floors to designated residents and personnel. This can ensure that visitors don't go to the wrong floor.
Package rooms. A building full of hundreds of people is sure to accumulate a ton of packages. Have delivery personnel store these packages in a secure room that both notifies residents when a package arrives and keeps track of who enters to retrieve their packages.
Learn more about access control and ButterflyMX:
3. Upgrade building security
Access control systems are the best place to start, but seeking out more security technology to integrate with them is a great idea.
Upgrades and must-have security strategies include:
Cameras. Your high-rise building should have security cameras because they're proven to deter crime. Furthermore, they also psychologically help residents feel safe, which is important in cities with large populations.
Doormen. Physical doormen are a great crime deterrent, especially if they also monitor CCTV security cameras.
4. Establish safety plans
A bigger building, such as a high-rise apartment building, faces more risks than other properties.
The two biggest risks with high-rise buildings that stand out are:
Fire safety. Fire truck ladders can only reach a certain height that many of the bigger high-rise buildings often exceed. This is why every unit should have a map of fire exits and sprinkler systems in case of an emergency evacuation. Fire escapes on the lower floors are a must, and they should be periodically checked to ensure that they're still operational.
Balconies. Establish clear and transparent rules for balconies for all residents. For example, residents should be reminded that children should never be left alone on a balcony unsupervised.
Safety inspections should be periodically conducted around your building. This can be worked into preventative maintenance inspections.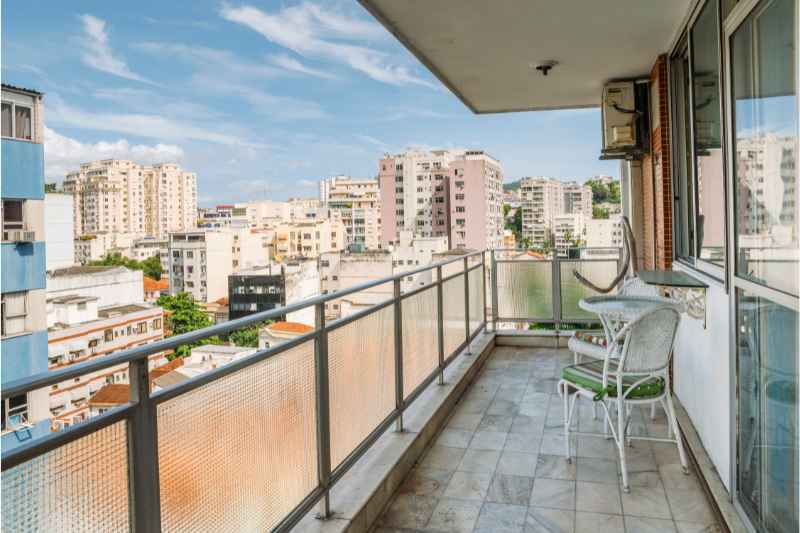 5. Highlight amenities
Your high-rise building's amenities should be plentiful. Additionally, a bigger building should translate to bigger amenity spaces that can fit more people than ones found in low-rise buildings.
For example: If your 20-story high-rise includes a gym, it should include multiple types of the same exercise machines.
High-rise amenities can include spacious:
Fitness centers
Game rooms
Pools
Lounges
Courtyards with grass and picnic tables
Pet care centers
Package rooms
Snack machines
Laundry facilities
In fact, the more amenities your building offers, the more it will entice residents to rent with you.
Takeaways
High-rise apartment management involves managing a residential building that is over seven stories tall.
The pros of managing a high-rise include a central location, more income, and more amenities to appease residents. Cons involve constant maintenance and security risks.
Tips for effective high-rise management include coming up with a maintenance plan, installing access control systems and security systems, putting security plans in place, and highlighting amenities.