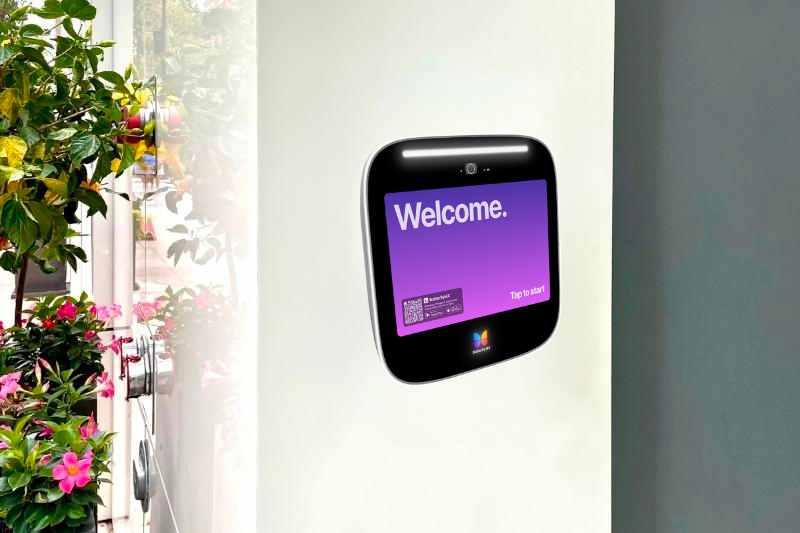 Access management just got smarter! Doorbell intercoms are now on the list of everyday items that can be internet-connected. Thanks to the Internet of Things, or IoT, intercoms can now use an internet connection and the cloud to facilitate remote property management & access. Make sure that residents can answer calls from guests anytime, anywhere by investing in an IP doorbell intercom for your building.
This guide to IP intercom doorbells walks you through everything you need to know about how this technology works and why it's the best solution for your property.
This guide covers:
What is the best IP intercom?
Consider ButterflyMX as a modern take on the IP intercom.
Your ButterflyMX video intercom empowers building staff and residents to open doors and gates with a smartphone. Also, there's no need for expensive building wiring and in-unit hardware, so ButterflyMX saves you time and money while adding convenience for residents.
ButterflyMX wireless IP video intercoms have been installed in more than 7,500 buildings and 750,000 apartments. And with more than 7,000 five-star ratings, ButterflyMX is the clear frontrunner as the best IP intercom on the market today.
What is an IP doorbell intercom?
An IP doorbell intercom is an internet-connected device that lets visitors request access at a building's front door or gate. Like other smart devices, when an intercom is connected to the internet, it follows the Internet Protocol (IP). This set of rules for routing and addressing data makes sure that information can travel across the internet to the correct destination.
Your IP intercom can either connect directly to a Local Area Network (LAN) or through a computer server. Thanks to the power of the internet, IP intercoms can transmit larger and more complex data such as video.
What is an IP video intercom?
An IP video intercom is a building entry solution that uses a camera and an internet connection to allow residents to see and speak with visitors before granting them property access. With an IP doorbell camera, residents and staff inside the building can see video of who is requesting access at the front door, which is more secure and improves the resident experience.
Overall, the best apartment intercom system combines convenient visitor management features with wireless, cloud-based technology. This makes IP video intercoms a popular and highly effective building entry solution.
How does an IP doorbell intercom work?
An IP doorbell intercom uses the internet to send data between its two primary components: master stations and substations.
Key components of most IP intercom systems include:
Master stations: The master station (or base station) communicates across all other intercom components to run the system. Master stations are installed at the property's entryway and may include a camera. Visitors use the master station to call tenants or staff members and request property access.
Substations: Substations, also known as terminals, are the devices your renters use to interact with visitors at the door and grant property access. Historically, terminals were clunky hardware installed on the wall of a resident's apartment and required you to run wiring throughout the building. Today, you can invest in an IP wireless doorbell intercom system instead to save time and money on installation.
Camera and microphone: The best IP doorbell intercoms on the market today have video technology built into the master station. The camera streams live footage of visitors to residents during a video call while the microphone allows them to talk to each other. Thanks to the popularity of video calling in daily life, this is a feature your residents and visitors will be excited to use.
Door release: This is the electronic or magnetic locking component that actually unlocks the door when a resident grants access. Without a door release, your residents and staff will have to walk to the front door to let visitors in.
Watch how ButterflyMX works:
Your intercom can act as a powerful access control system when it has the right components. When visitors arrive at your building, they will use the system to request access. Every IP intercom follows a similar process.
Here's how a visitor uses an IP doorbell intercom to enter the building:
The visitor approaches the front door and uses the master station to select who they intend to visit from a directory.
If your intercom has a camera, the master station starts the live video once the visitor selects who to call. The camera activates and starts transmitting data over the internet.
Using a terminal, your staff or resident answers the call and speaks to their guest. The terminal sends that audio to the master station. If your system has two-way video calling, the visitor can also see the resident on the other end.
The resident uses the terminal to let their guest in by clicking an "open door" button. This activates the door release and unlocks the front door for the visitor.
Once the master station directs the door to open, the guest can enter the building.
Features to look for when choosing an IP intercom
There are many door entry systems on the market today. However, even the most advanced doorbells don't have the same powerful features as an IP intercom. A traditional video doorbell for an apartment building can involve expensive wiring and in-unit hardware that you don't need to waste money on. For the best building access experience, invest in a well-designed IP video intercom instead.
The five must-have features for any IP doorbell intercom system are: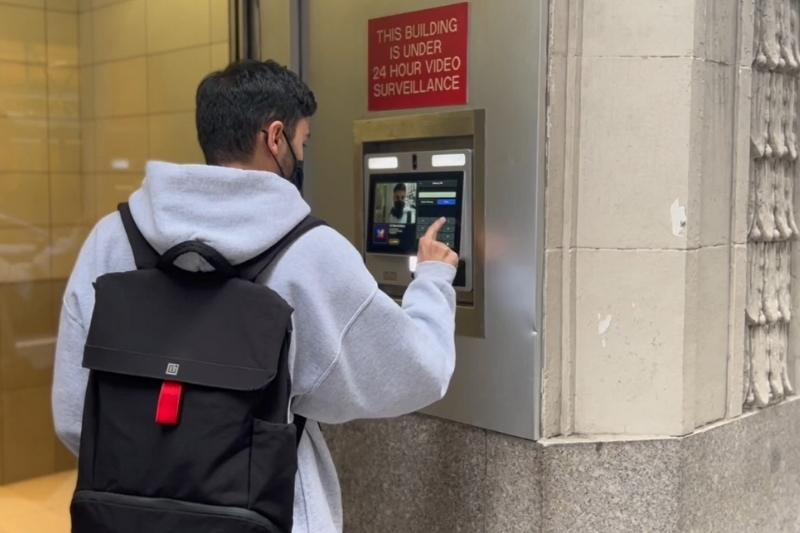 1. Wireless installation
With an IP intercom, there's no need for expensive building wiring. The device can operate wirelessly, connecting the main station to terminals because they don't require physical wiring between devices. In many cases, you can even access the door release history to see who is coming into your property for added security.
Many older models use in-unit devices as terminals, so even if they're wireless, you still need to install hardware in every unit. However, the best modern intercoms use your residents' smartphones as terminals instead.
2. Video calling
Live video calling is a massive step up from outdated doorbells and audio-only intercoms.
With an IP video intercom, the renter receives a video call from the front entrance and presses a button to unlock the door remotely. Residents using a traditional intercom have no way of actually seeing who they're buzzing into the building. So, video capabilities give your residents added peace of mind.
Some IP video doorbell systems can also store photos of visitors, allowing your staff to audit door release events and better secure your property.
3. Mobile app
An IP intercom with a mobile app offers your staff, visitors, and residents the best possible access experience. Everyone from prospective renters to delivery couriers can request access at the front door even when the resident isn't at home.
IP intercom systems that pair with a mobile app allow you to open the door from anywhere. That means no more missed deliveries, run-ins with porch pirates, or prospective residents waiting outside in the cold.
The leading IP video intercom systems will even empower you to offer self-guided tours at your property. With easy app-based access, you'll impress prospective residents before they even walk through the door.
4. Integrations
Everybody loves convenience. So why not offer the most streamlined experience possible to both your staff and residents by integrating your building's technology together? Choose an IP intercom system that integrates with the other systems you're using to create a full-building smart access network. Everything from your property management software to apartment unit smart locks can automatically integrate with your IP video doorbell intercom.
These integrations make it easier for your staff to manage the building because they save time on tedious processes like manually updating the tenant directory. Move-in and move-out are a breeze when your intercom doorbell automatically reflects the latest resident information.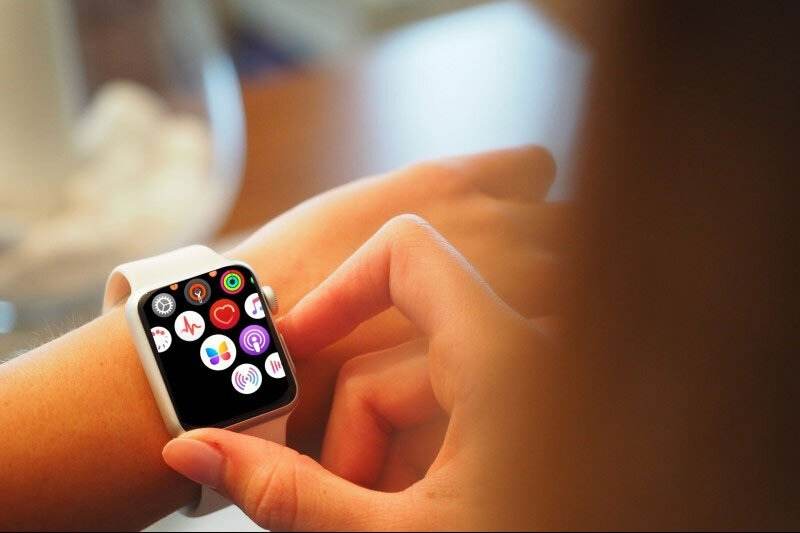 5. Cloud-based management
For many IP devices, cloud-based data storage is a no-brainer. Choosing a cloud-based video intercom will offer time-saving and cost-cutting features to improve the experience for visitors, residents, and property staff.
A cloud-based system lets you grant property access and update the system from anywhere. So, staff and residents no longer have to be on-site to let someone in or adjust the tenant directory. This opens up a world of possibilities for your team to offer self-guided tours, after-hours maintenance, remote work options for staff, and more. Your residents also have a more convenient way to let guests into the building so they won't have to worry about copying keys for family or staying home to receive a package.