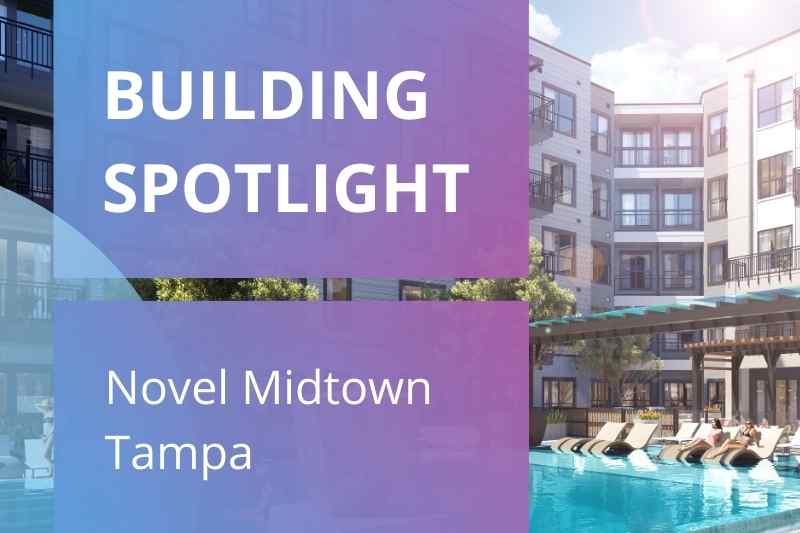 ButterflyMX video intercoms, package rooms, and keypads are installed in hundreds of properties worldwide. Currently, our products simplify property access at more than 8,000 multifamily, commercial, gated community, and student housing properties.
In this Building Spotlight, we highlight a recent development in the heart of Tampa Bay, Florida. Novel Midtown Tampa is a new multifamily development by Crescent Communities. Crescent Communities is a nationally recognized real estate investor, developer, and operator of mixed-use communities with headquarters in Charlotte, North Carolina. And, these modern apartments are part of the massive mixed-use Midtown Tampa community, home to 390 apartments, retail stores, and a luxury hotel.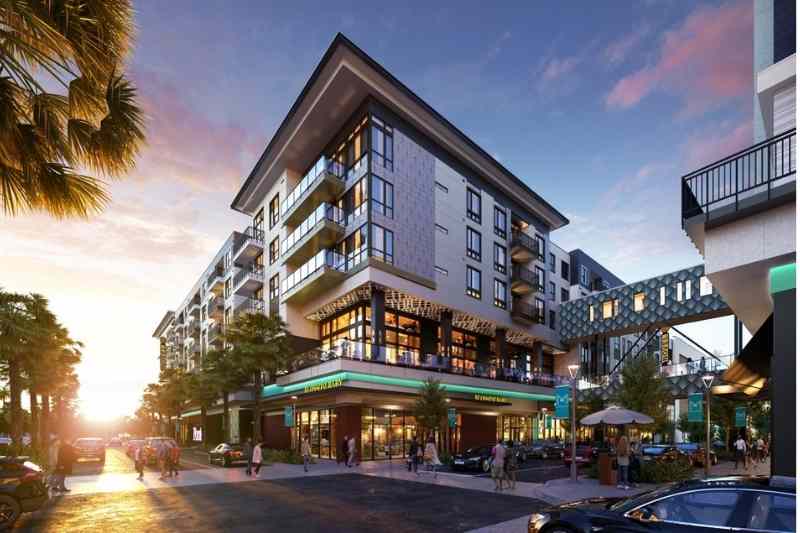 Novel Midtown Tampa by Crescent Communities
Units: 390 Apartments
Location: Tampa, Florida
Building Classification: Multifamily
Project Type: New Construction
Developer: Crescent Communities
ButterflyMX Product: Video Intercoms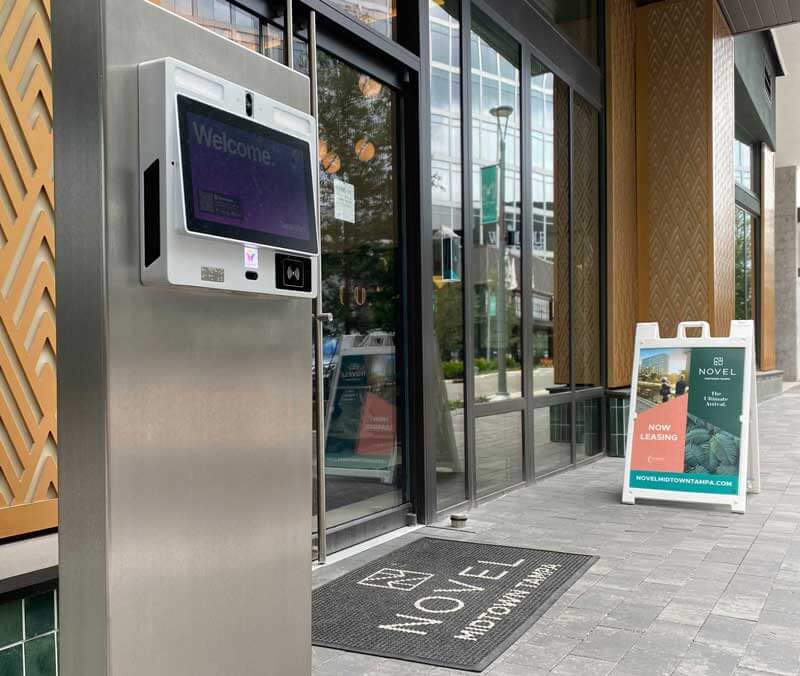 Midtown Tampa – a $500 million mixed-use development – is a long-awaited one-stop destination for both residents and visitors. This 1.8 million-square-foot development will be Tampa Bay's first truly walkable neighborhood. As a community that elevates the surrounding neighborhoods and residents' lives, it also features a Whole Foods Market, a medical office, and best-in-class shops and restaurants.
Its newest addition, Novel Midtown Tampa, puts residents at the center of the community. By just stepping outside, Novel residents have access to some of the country's best-known retail, dining, and hospitality options.
Novel Midtown Tampa is a 390-unit apartment building featuring upscale finishings, floor-to-ceiling windows, coworking space, a fitness center, and a rooftop pool. The outdoor area includes a lounge with shuffleboards, TVs, and grills.
The apartment building offers studio, one-, two-, and three-bedroom units. Ranging in size from 558 square feet to 1,613 square feet, the units started welcoming residents in April 2021. Novel is one of two luxury apartment projects opening in the spring of 2021 in Tampa.
ButterflyMX & Novel Midtown Tampa
Simply put, ButterflyMX complements the modern living experience at Novel Midtown Tampa by enabling residents to open doors from their smartphones, ensuring access to visitors and deliveries. The video intercom – installed at the building's entryway – also secures the property from commuters and customers of the surrounding retail and restaurant spaces.
When visiting a Novel apartment resident, guests request access via the intercom or use a virtual key. So, Novel residents also never worry about missing their deliveries since carriers can easily enter the building with temporary or recurring delivery PINs. A camera inside the intercom ensures residents can visually confirm who they're allowing into the property. It also keeps an audit trail of anyone who uses a PIN code.
Overall, ButterflyMX empowers modern living by making property access simple for staff, residents, and visitors. The ButterflyMX video intercom matches Novel Midtown Tampa's elevated elegance and upscale lifestyle.