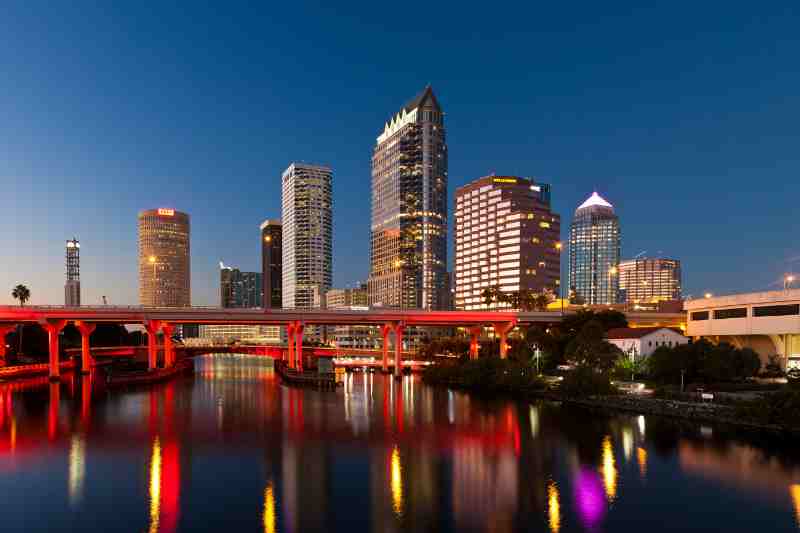 Whether you manage a multifamily building or you're on the HOA board for your gated community, you know that secure yet convenient access is important. That's why modernizing access control in Tampa, Florida should be at the very top of your to-do list.
But what are the benefits of access control improvement? The answers are pretty clear. And if you keep reading, you'll find four compelling reasons to upgrade your access control system.
In this post, discover:
4 benefits of access control in Tampa, Florida
If you're reading this post, chances are you're stuck with an access control system that's slightly outdated. Or perhaps you're developing a new community in Tampa and need help choosing the right system.
Keep reading to learn about four of the biggest benefits of investing in a modern access control system.
4 benefits of modern access control systems:
1. Improve curb appeal
Believe it or not, clunky and outdated hardware can have a negative impact on the curb appeal of your property. Whether it's a keypad installed at the gate into your community or an intercom at the entrance of your building, old doesn't instill confidence in prospective tenants.
Think about it. If you were looking for a new place to live, would you trust the property with a rusty call box or the one with the sleek access control system out front? It's a no-brainer for many prospects.
2. Enhance security
It's an unfortunate reality that physical security must be at the forefront of everyone's mind. In fact, the access control market is projected to grow from 11 billion to 20 billion by 2027.
With the right security system in Tampa, it's easy to monitor who is coming in and out of your property and give out digital access codes to guests and visitors. Additionally, residents feel more in control and protected by state-of-the-art security and access control systems.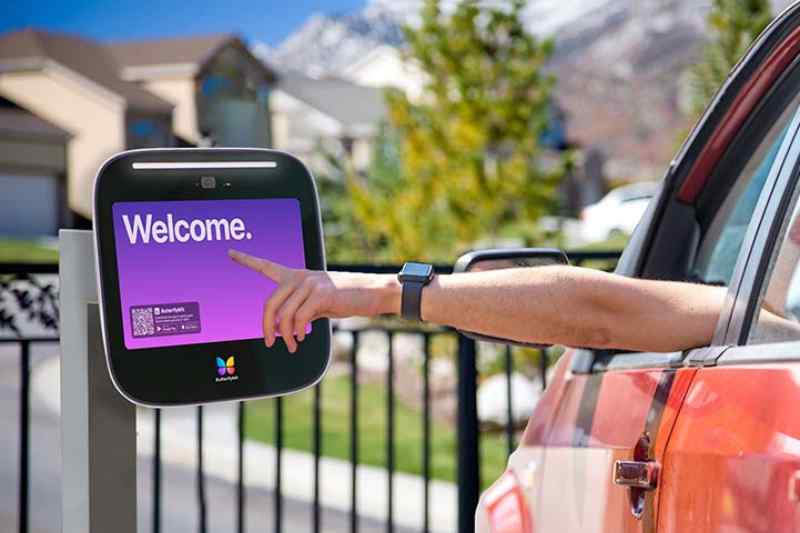 3. Increase convenience
Modernized access control can increase convenience for residents, visitors, and property staff alike.
Upgraded access control provides convenience by:
Making it easier for residents to view and let in guests via a video intercom.
Increasing the ability for residents to use their smartphones for access.
Decreasing the need for physical keys, fobs, or key cards.
Giving residents and property managers the ability to remotely grant access to visitors and delivery personnel.
Allowing vehicles to use gate access controls with windshield tags and swipe-to-enter apps.
In all, these features will greatly benefit everyone by making people's lives easier. They may also attract prospects.
4. Save money
Some people may not believe it at first, but upgrading to a streamlined access control system can actually save you money. Those who spend enough time on the ground know that outdated systems are money-draining and tedious to maintain.
A modern access control system saves money by:
Making lost (and replaced) keys a thing of the past.
Reducing the need for in-unit hardware.
Decreasing the need for rewiring the entire building.
Streamlining installation and saving on electrical costs.
In the long run, it's easy to see how modernizing access control technology can decrease the cost of maintenance and upkeep.
Best types of access control in Tampa FL
Now that you know why upgrading is a great idea, let's take a look at some of the most useful types of access control you can find in Tampa.
The 3 best types of access control for properties in Tampa, Florida:
Video intercom: A video intercom empowers residents to seamlessly enter their building using their smartphones. Property managers can also easily update the system from any remote location. Furthermore, video intercoms make it easy to remotely grant access to visitors, service providers, and deliveries. Video intercoms can be installed at any front door or gate.
Vehicle access control system: Vehicle access control is perfect for any gated community, parking garage, or Tampa multifamily parking lot. The most convenient vehicle access solution is a windshield sticker system. Vehicles with the appropriate windshield tag are scanned, prompting the gate to open and allow entry.
Keypads: A keypad is incredibly simple to use, sleek, and easy to install. Like the video intercom, a keypad can eliminate the need for keys and fobs. All your tenants will need is a PIN or their smartphone to access their building, garage, or gate.
Learn how the ButterflyMX video intercom helps control access to your property:
What is the average cost for an access control system?
The average cost of access control in Tampa depends on who needs it and what they're looking for. And the best way to choose an access control system is to understand basic costs vs. needs.
The average cost of access control:
Keypad: $200 – $700 per device
Video intercom: $1,000 – $7,000
Vehicle access control system: $2,000 – $5,000
Installation: $1,000 – $20,000+ (Note: Installers set their own pricing, so installation prices vary. Be sure to hire a certified installer who can provide an accurate quote!)
Software: $250 to $1000 per month (depending on property size and number of units)
Takeaways
Multifamily properties and gated communities can greatly benefit from modern access control in Tampa FL.
There are four persuasive reasons to upgrade, including improving curb appeal, enhancing security, increasing convenience, and saving money.
There are several types of access control, but the top three for properties in Tampa are video intercoms, vehicle access control systems, and keypads.
The average cost of a comprehensive access control system ranges anywhere from $200 to $20,000 (depending on the system and the installer you choose to do business with).