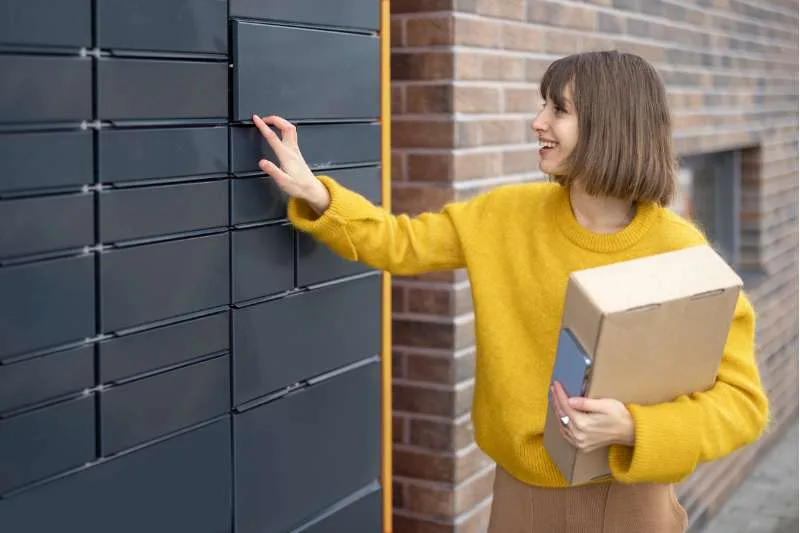 Key takeaways
ParcelPoint Smart Lockers are a package locker solution to manage deliveries at multifamily and commercial buildings.
A ParcelPoint package locker can be paid for on a customized payment plan.
ParcelPoint may be a decent option for package lockers, but a package room is a better package management system.
Online shopping has grown exponentially in the last few years, and due to its convenience, it's here to stay! As a result, many apartment buildings have experienced an influx of deliveries and are in dire need of streamlined delivery management. Whether you're an owner or a manager, your property needs a package management solution. And one solution you've probably heard of is the ParcelPoint Smart Locker.
This post answers the most commonly asked questions about the ParcelPoint package locker. We also cover how it works, its pricing, and compare it to other package management solutions.
This post covers:
About Pitney Bowes
ParcelPoint Smart Locker is the package management solution offered by Pitney Bowes. Pitney Bowes is a global shipping and mailing company founded in 1920. As a certified work-share partner of the United States Postal Service, Pitney Bowes has developed over the last 100 years to keep up with the evolution of mail.
Namely, in 2021 the company introduced ParcelPoint Smart Lockers, their contribution to the package management space.
These lockers are designed for any organization with centralized mail operations, meaning:
Multifamily apartments
Gated communities
Industrial complexes
Commercial offices
Coworking spaces
Higher education institutions
Pitney Bowe's locker system can integrate with other systems already used in your mailroom. So, when a package is placed in a locker, the recipient receives an alert with an access barcode for retrieval.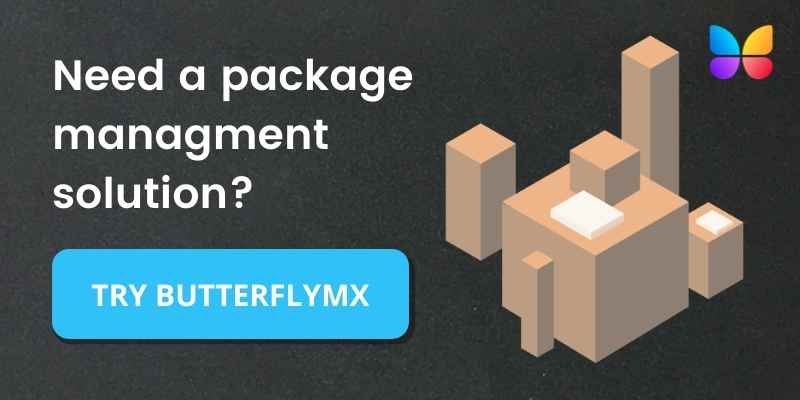 About the ParcelPoint Smart Locker
The ParcelPoint Smart Locker is designed to simplify inbound package handling. These self-service lockers are created with security, safety, and convenience in mind.
Further, the lockers integrate with other Pitney Bowes products and services, including their package tracking solutions. The primary goal of the ParcelPoint Smart Locker is to streamline package delivery and reduce package theft.
How ParcelPoint package lockers work
Setting up a ParcelPoint package locker may be relatively easy. In fact, the time between placing an order and using the locker can be as little as four weeks. However, this time may vary depending on demand and your building's infrastructure.
Once the locker system is up and running, it may be fairly easy to use. Couriers make deliveries to the smart locker. Those deliveries automatically trigger a notification system that sends an alert and a barcode to the recipient. Then, the package recipient must scan the barcode at the locker to verify their identity. Once verified, the parcel locker door opens and the resident can retrieve their package.
Notably, ParcelPoint offers customization options depending on the smart locker's location, delivery volume, and any delivery management workflows.
See how the ButterflyMX package room works:
Features
Contactless delivery
Inbound delivery management
24/7 self-service access
Customizable locker setup
Fast delivery and installation
Integration with the Pitney Bowes package tracking system
ParcelPoint pricing
ParcelPoint pricing is only available upon request. However, the company does offer special financing options, including a monthly payment plan.
Pros & cons
Pros:
Sends email and text notifications to recipients when deliveries have arrived.
Secure, contactless delivery with a barcode verification process.
24/7 availability and self-service.
Cons:
No option to customize the smart locker size or the number of lockers.
Lack of clarity on integrations outside of existing Pitney Bowes services.
Lack of insight into the data and analytics features offered.
It may be more expensive compared to other package solutions.
Lockers cannot accommodate packages of all sizes.
Some couriers may find the process of scanning packages and placing them in individual lockers tedious. As a result, they may not use the locker system at all.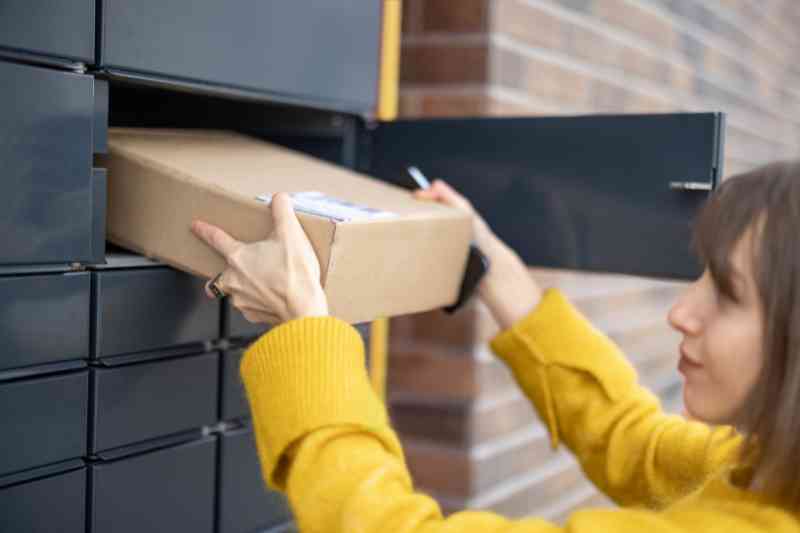 Alternatives to the ParcelPoint Smart Locker
So, you know the basics about the ParcelPoint Smart Locker and how it works. But how does it stack up to other package management solutions?
While the ParcelPoint package locker offers features that may be useful in residential buildings, it's not the only solution available. In fact, package lockers can often be expensive, with little wiggle room to make them work for your space and needs.
So, many property managers and owners seek a more affordable and customizable package management system: a package room.
ParcelPoint vs. ButterflyMX
While a ParcelPoint locker may improve delivery and package management, it falls short compared to better alternatives such as the ButterflyMX package room. The ButterflyMX package room offers all the perks of the ParcelPoint Smart Locker with the additional benefits of more space and integrations with numerous property management software.
Furthermore, the ButterflyMX package room is completely customizable. Chances are, your property has an empty room that you can turn into a package room. With just a video intercom and a few shelves, your package room is ready to go! And couriers can deliver packages of all sizes — eliminating the chances of oversized deliveries being left vulnerable to theft.
Consider how many properties, even those with package lockers, have packages sitting in the lobby or with the front desk staff. Couriers are significantly more likely to use package rooms correctly because they're faster than lockers and can accommodate packages of any size.
What's more, the ButterflyMX package room intercom takes a time- and date-stamped photo of all entry events. This way, if theft does occur, you can easily track every person who's been in the package room.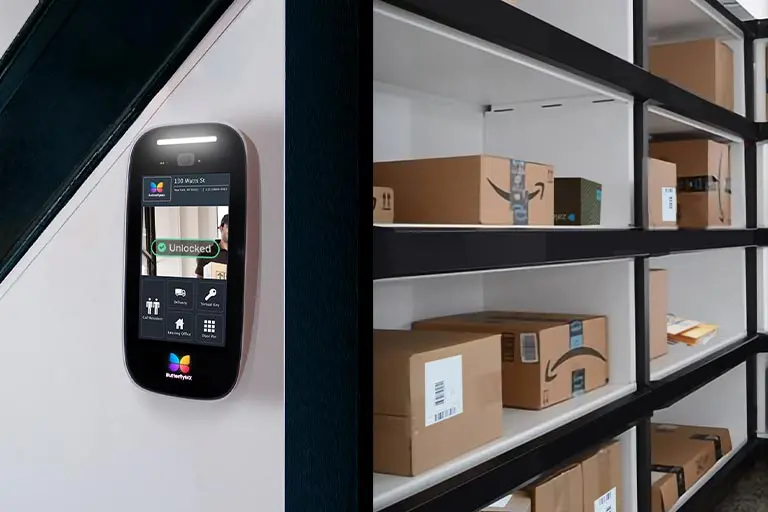 Overall, Pitney Bowes offers a well-rounded package management solution, but it still has the pitfalls shared by all package lockers. The ButterflyMX package room is a versatile and user-friendly alternative to help you manage the dozens of packages arriving at your property every day!
| Feature | ButterflyMX Package Room | ParcelPoint Smart Locker |
| --- | --- | --- |
| Flexible space | Yes | No |
| Integrations with other systems | Yes | No |
| Automated resident notifications | Yes | Yes |
| Fast installation | Yes | No |
| Fits packages of all sizes | Yes | No |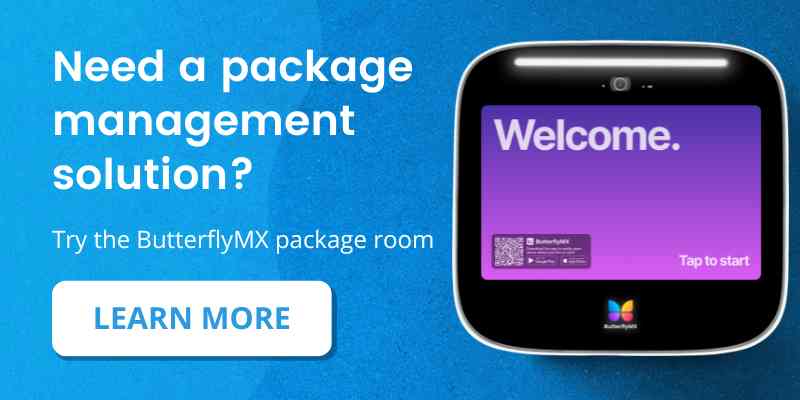 Disclaimer: ButterflyMX provides these blog posts to help our customers and potential customers make the right business decisions for them. Our blog posts are based on the information we have available to us at the time of writing.