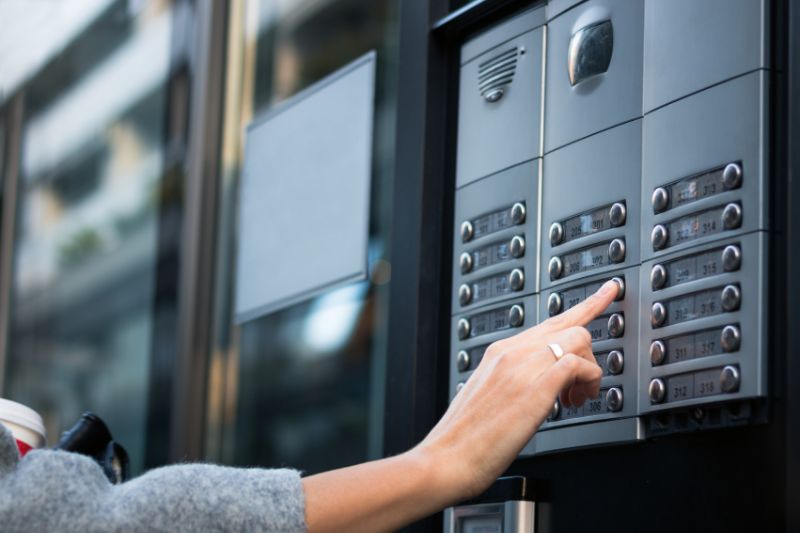 As an installer, you may come across different features at retrofit installations. One feature you may find is the existing callbox. Some buildings' existing callboxes act as an access control system (ACS) and must be preserved to avoid loss of functionality while the telephone entry portion is retrofitted for ButterflyMX.
Read on to learn:
What to consider when there is an existing ACS
Are you installing ButterflyMX at a building with an existing call box that acts as an access control system? If so, there is a chance that the building's fob readers for other doors throughout the property already connect to the existing call box. In that case, consider a few things before starting installation.
What to consider:
The existing call box infrastructure must be maintained to preserve the functionality of the fob system.
If the building does not want to continue using the fob system in place, simply remove the call box and replace it with ButterflyMX.
How to retrofit ButterflyMX with an ACS
If an access control system is present, you must wire the ButterflyMX intercom directly to the system.
Maintain the existing call box functionality with these three options:
Recess the call box into the wall
Simply recess the existing call box behind the ButterflyMX intercom and mount the ButterflyMX intercom onto the wall.
Relocate the call box
To maintain the wiring, relocate the existing call box to an electrical room or IT closet.
Maintain the call box location
Leave the existing call box in its original location and install ButterflyMX next to it.
Other important information for installation:
When connecting the ButterflyMX relay to an existing ACS, connect the ButterflyMX output directly to the input on the access control board.
Follow the documentation for the existing ACS to know how to configure the ACS inputs properly.
Continue ButterflyMX video intercom installation as normal.