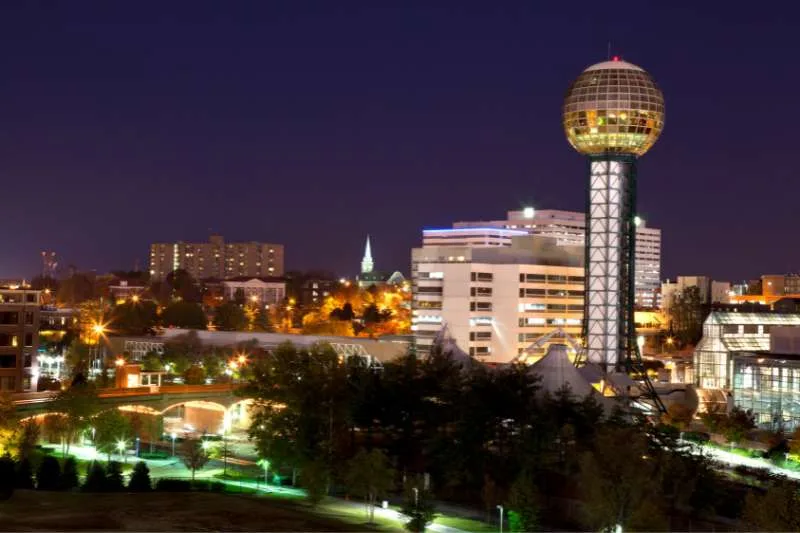 Security systems in Knoxville, TN, are essential for businesses of all sizes, especially those lacking physical security measures. But with so many security options available on the market — from video surveillance and access control systems to alarm systems and guard services — picking the best solution can be overwhelming.
This blog makes this process less daunting by showcasing the best security systems currently offered in Knoxville, TN. Additionally, you'll learn why security systems are so important for businesses and what qualities to look for when choosing a solution.
This post covers:
Why commercial security systems are important
When it comes to protecting your business, having the right commercial security system in place is paramount. Whether it's an office, gated community, apartment building, or industrial facility, having a comprehensive security system keeps your property and employees safe from potential threats.
Overall, a Knoxville security system is important because it can:
Reduce insurance costs. Security systems in Knoxville, TN, reduce insurance costs because they lower the risk of theft, property damage, and liability. Not to mention, most insurance companies require businesses to maintain a certain level of security . Otherwise, they could face insurance penalties and higher premiums.
Prevent property damage and theft. With the right security system in place, you help prevent theft or property damage. These problems lead to serious costs that can put a small business at financial risk. So, you must invest in a system capable of thwarting possible threats to your livelihood.
Maintain a safe work environment. Employees are an essential aspect of any business, which is why a security system is necessary. Higher turnover rates and lower productivity are common when employees don't feel safe at work. So, install a security system to ease nerves and increase the team's efficiency.
Improve customer satisfaction. Customers want to know they're working with a business that cares about their welfare. With that said, a security system is a great way to boost their trust in your business. As a result, you're creating loyal customers.
Integrate with other security features. Lastly, many security systems already integrate with your existing security solutions, such as fire alarms and surveillance cameras.
Learn more about ButterflyMX:
Qualities to look for in a security system company
When it comes to choosing a commercial security system in Knoxville, TN, there are many factors to consider. The right security system can help protect against theft, vandalism, and other threats while providing valuable insights to improve overall security protocols.
However, finding a system with the qualities to achieve these goals can be challenging.
So, a good Knoxville security system should have the following qualities:
Customizable. Security systems in Knoxville, TN, shouldn't be a one-size-fits-all solution. Instead, the system should adhere to your property's unique security needs. For instance, an apartment building may require elevator controls and remote monitoring. Meanwhile, an industrial facility would benefit from surveillance systems, role-based access control, and environmental monitoring. 
Support-driven. A security system can be complicated or experience bugs, which is why the security company must provide helpful support whenever necessary. Adequate support can provide powerful insights into your system's capabilities alongside how well it'll perform over time.
Ease of use. While all security systems in Knoxville, TN, have some kind of learning curve, they shouldn't be overly complicated. Rather, security systems require a user-friendly interface to operate effectively. An ideal system has a mobile app or web-based dashboard so that you can easily manage your system anywhere.
Reliable. A poorly designed security system will frequently malfunction, creating security risks for your business. For that reason, you have to find a reliable security solution you can depend on, such as a cloud-based system. Cloud-based security systems connect to the internet, allowing them to be remotely managed and updated. Therefore, you can expect it to last longer than a traditional security system.
Cost-effective. Choose a system that fits your budget but still provides great value for your business by balancing affordability with desirable features. After all, security systems are designed to save you money from potential property damage and theft.
How much does a security system cost for a business?
A security system in Knoxville, TN, could cost anywhere from $1,000 to more than $10,000, depending on many factors.
The factors that will impact price include:
Size and age of the property
Hardware
Installation
The complexity of the system
Location
Monthly charges (if any)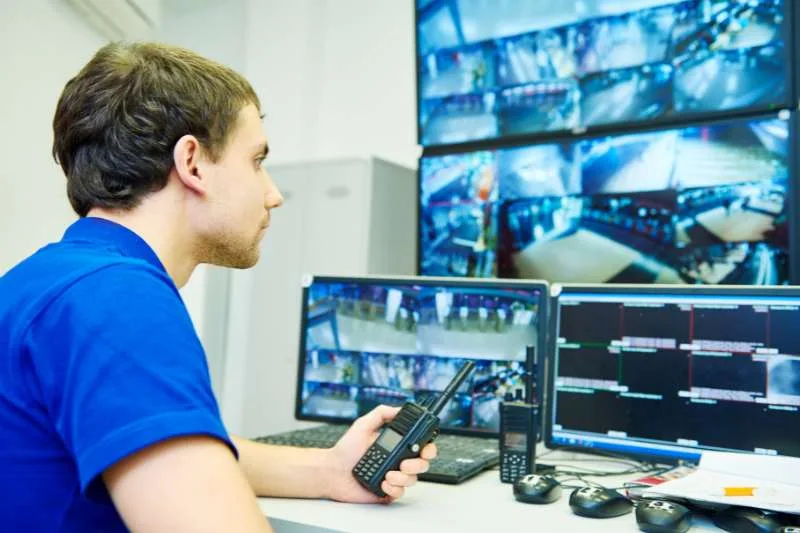 How much are security systems a month?
The monthly cost of a security system in Knoxville, TN varies widely, but it comes down to the type of system you have and the company you choose. You should contact the security company and learn their monthly subscription cost to determine if it fits your budget.
Do all security systems have a monthly fee?
No. Not all security systems charge a monthly fee to use.
However, many security system companies in Knoxville, TN do charge a monthly fee to monitor video feeds and use the software.
5 best commercial security systems in Knoxville, TN
Knoxville is home to many commercial and multifamily properties, each needing a unique security solution. But which security system in Knoxville, TN is best?
Consider these security companies in Knoxville, TN:
1. ButterflyMX
ButterflyMX was established in 2014 as a video intercom company. Since then, the company has expanded its security products and services to provide a building-wide solution. ButterflyMX has been installed in more than 10,000 buildings across the country and over 1 million apartments, making the company a leader in the access control and security industries.
Pros:
Its cloud-based access control offers easier installation and lower maintenance.
The access control system helps manage access for all types of entryways: doors, garages, elevators, and more.
ButterflyMX integrates with third-party software and hardware (PMS, security cameras, alarms, etc.)
The system can be monitored and controlled remotely through a mobile app or web-based dashboard.
ButterflyMX supports digital keys and delivery PINs for visitors and couriers.
The system supports multiple credentials for authorized users, including mobile phones, key cards, PIN codes, and fobs.
Cons:
The access control system may not be suitable for single-family homes.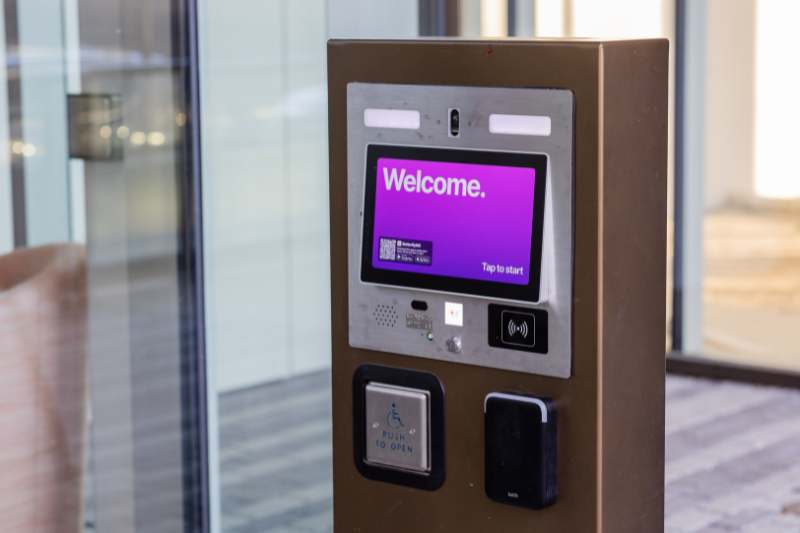 2. Fleenor Security Systems
Starting from humble beginnings in the early 1970s, Fleenor Security Systems is a locally owned and operated security company. Fleenor works with a wide range of businesses to provide them with unique security solutions.
With more than 40 years of experience, Fleenor Security Systems provides a full suite of security services, such as alarm systems, environmental monitoring, data network cabling, and more.
Pros:
A comprehensive security system encompasses a lot of hardware ranging from cameras and alarms to environmental monitoring and access control.
The central monitoring station is available 24/7.
The available security solutions are suitable for all types of properties, no matter the size or industry.
You can remotely manage and monitor your property's lighting, thermostat, video surveillance, and more.
Cons:
It may not provide a building-wide solution manageable under a single web-based dashboard.
A lack of a video intercom system may hinder benefits for apartments, gated communities, and office buildings.
Integrations with third-party software and hardware may be limited.
There are no vehicle access options for gated communities or garages.
3. His Security
Doug Fraker and Scott Brockamp started His Security in 2010. Together, they have more than 40 years of experience in the security industry.
His Security is dedicated to providing customers with the highest quality products, state-of-the-art technology, and outstanding customer service experience. The team at His Security can provide a vast range of security systems in Knoxville, TN.
Pros:
His Security provides a vast range of security services ranging from intrusion detection and access control to smart business applications and structured wiring.
They offer a free, no-obligation consultation.
You can manage access control, intrusion detection, and smart business technology from the Alarm.com platform.
Crash and Smash Protection prevents a threat from disabling alarms and provides 24-hour protection in the event of a power outage.
Cons:
It may lack integrations with third-party hardware and software.
Delivery drivers and couriers may not have a method of accessing the property autonomously.
There are no virtual keys, preventing tenants from providing independent access to service workers like dog walkers or housekeepers.
4. ADT Security Systems
As one of the industry's most notable and oldest security system companies, ADT has proved to be a standout option for businesses. With ADT's large monitoring network, you can make sure your property is under a watchful eye, no matter the time of day.
It also helps that ADT provides a free 30-day trial for businesses to test it out before committing!
Pros:
ADT has more than 100 years of experience in the industry.
Security solutions are tailored based on your industry, from banking and pharmaceutical to industrial and healthcare.
ADT offers more than just security systems. Additionally, they offer landline packages, occupancy management, and structured cabling.
24/7 customer support is available.
Cons:
A 36-month minimum contract is required.
ADT limits app access.
Monitoring can only be performed by ADT team members, meaning self-monitoring is not possible.
ADT is often more expensive than comparable companies.
5. CPI Security Systems
CPI Security Systems was created in 1991 and has since grown into one of the country's top 10 largest security providers. Over the decades, CPI has provided security solutions to all types of industries in the Knoxville area, ranging from automotive to hospitality.
CPI Security Systems brands itself as an all-in-one solution for access control, intrusion detection, video surveillance, and more.
Pros:
The mobile app allows you to review camera footage, control doors, manage users, and more.
The reports feature helpful data, such as heat maps, occupancy, queue monitoring, and people counting.
There is 24/7 professional monitoring.
A variety of packages are available to meet your security needs.
CPI supports multiple credential types: fobs, cards, and badges.
Cons:
A contract is required if you don't pay upfront.
Some packages do not support video streaming.
The mobile app is limited to owners or managers, so it can't be used for tenant access.
It may not support vehicle access options.
The best security system in Knoxville, TN
The best security system in Knoxville, TN, is ButterflyMX. ButterflyMX has established itself as a building-wide access control solution packed with helpful features.
The ButterflyMX access control system includes:
Video intercom. ButterflyMX's flagship product is the perfect solution for multifamily, gated, and commercial properties looking to control access to their primary entryways. Residents and property staff have the ability to access the property from their mobile phones. The video-calling functionality increases safety and security as it lets tenants see their guests requesting access.
Vehicle access. Perfect for gated communities and garages, the vehicle reader automatically detects authorized users via windshield tag. As a result, users can enter the property without fumbling for their phone or another credential.
Keypads and readers. For all other areas and entryways on your property, keypads and readers are the perfect solutions. ButterflyMX keypads and readers accept multiple credentials, including smartphones. Permissions can be easily managed through the ButterflyMX web-based dashboard or mobile app.
Smart lock integrations. When it comes to individual unit access or amenities, ButterflyMX smart lock integrations allow you to extend access control to every part of the property.