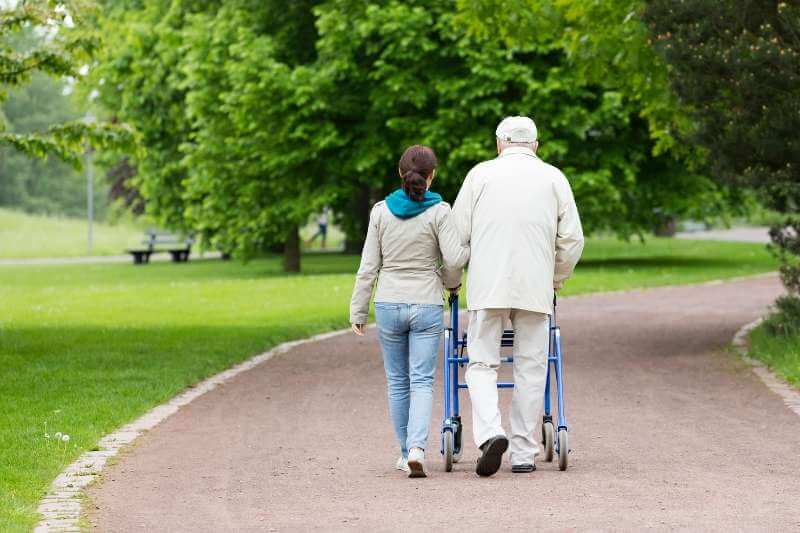 Disclaimer: This content is for informational purposes only, you should not construe any such information as legal, tax, investment, financial, or other advice. Nothing contained on our site constitutes a solicitation, recommendation, endorsement, or offer by ButterflyMX or any third-party service provider. ButterflyMX is not a financial adviser. You should always seek independent legal, financial, taxation, or other advice from a licensed professional.
The need for senior housing in the future will be substantial as life expectancy increases and the elderly population grows. Because of this demographic, many investors are looking to add senior housing to their multifamily portfolios. But should you invest in senior housing? Before you make a senior housing investment, it's critical you know what to expect.
In this article, you'll learn what the demand for senior housing will look like in the future and whether such an investment is beneficial. Additionally, we cover the different types of senior housing, the potential challenges you may face, and some investment strategies to consider.
This post covers:
What's the demand for senior housing in the future?
The demand for senior housing is expected to increase significantly within the next several decades.
By 2060, the number of Americans 65 and older is expected to nearly double — from 52 million to 95 million. In turn, people 65 and older will make up 23% of the total U.S. population, according to the Population Reference Bureau (PRB).
In addition to the growing senior population, life expectancy has gradually increased. The average U.S. life expectancy in 1950 was 68 years. But in 2017, life expectancy increased to 78.6 years.
As the elderly population expands and life expectancy improves, the demand for senior housing will also grow. In fact, the demand for senior housing is expected to grow from approximately 1.5 million units in 2020 to 3.2 million units in 2040. To meet such high demand, 100,000 units must be built per year between 2025 and 2040.
In summary, the demand for senior housing will see rapid growth within the next few decades, meaning an investment in senior housing could be beneficial. However, there's still a lot to consider before making a decision.
Learn what the subtle differences are between condos and apartments: 
Is investing in senior housing a good idea?
Investing in senior housing may be a good idea for savvy investors who can pinpoint ideal markets and seek properties with potential long-term growth. With the demand for senior housing on the rise, individual and institutional investors alike are expressing interest. Fortunately, senior housing has potential benefits to offer.
The potential benefits of a senior housing investment are:
Growth opportunity
As aforementioned, the elderly population is projected to grow exponentially in the next few decades, so demand for senior housing will rise. Subsequently, the opportunities for investors will increase, especially since supply is struggling to keep up with increasing demand.
Resistant to recessions
During the Great Recession, the senior housing market was the only commercial real estate asset class to increase rent positively. Two factors contribute to this market's high resilience: high demand and low supply.
The demand for senior housing is steeply increasing. But, unfortunately, the supply is unable to keep up. As a result, new facilities and properties will need to be developed for the emerging senior population.
Important note: Remember, senior housing is recession-resistant, meaning it's not completely protected from the effects. Keep this in mind as you consider investing.
Needs-based
Lastly, a great benefit of investing in assisted living facilities and senior housing is that it's a needs-based market. That means aging adults rely on the services and amenities provided by senior housing.
Sadly, other markets and property assets are unable to meet these demands. So, it's important for investors to help developers construct new facilities for this growing population.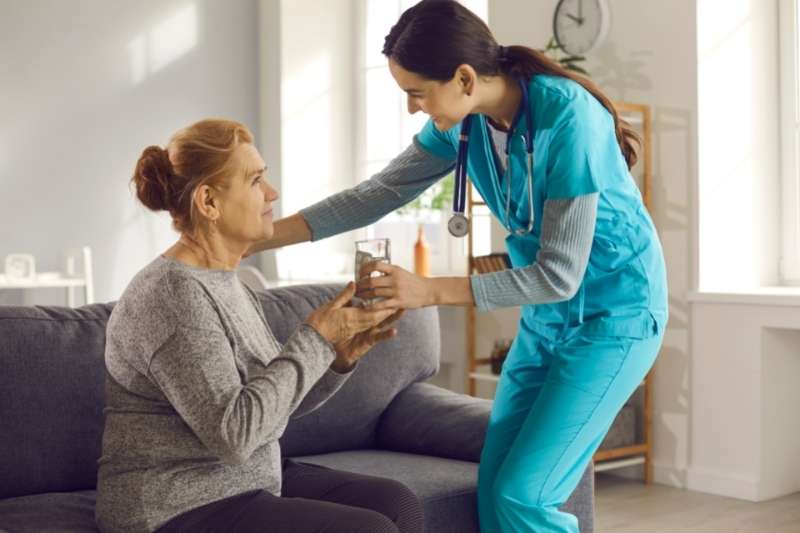 Types of senior housing to invest in
Senior housing doesn't just involve nursing homes or retirement communities anymore. Rather, it encompasses a vast range of properties designed to meet the unique needs of aging individuals.
Senior housing types include:
Independent living: Offering little to no one-on-one support, independent living facilities provide residents with a normal life on their own. Independent living incorporates many of the same amenities and common areas as typical multifamily properties but is often more comprehensive. Of course, there will still be a property manager to oversee the facility.
Assisted living: While there are varying levels of assisted living, it often involves daily care for certain activities such as bathing, eating, getting dressed, etc. Aside from these activities, seniors in assisted living facilities are relatively independent.
Nursing home: Unlike assisted living, nursing homes provide 24-hour care for seniors. Additionally, they provide the highest level of medical care and support for those who don't require hospitalization.
Memory care: In memory care facilities, the objective is to care for seniors who experience memory loss through dementia. They offer highly specialized staff who provide around-the-clock care to minimize dementia symptoms.
Retirement community: Also known as 55+ communities, retirement communities are properties that act as age-restricted multifamily properties. They may offer a few amenities but provide no support to residents in regard to their health or daily activities.
Hospice: While most hospice care takes place in the patient's home, there are facilities (inpatient units) that provide hospice when care is too difficult to provide at home.
Challenges of senior living investments
Senior housing could be a good investment, but it's not without challenges.
The biggest challenges of residential assisted living investing involve:
Aging in place: A majority of seniors would prefer to age in place rather than aging in a special care facility. The term "aging in place" refers to the process of growing older in one's own home. As this concept grows in popularity, demand for commercial senior housing may decline. On the other hand, seniors will need to renovate their homes to meet adequate comfort and health demands, which potentially poses a different investment opportunity.
Labor demands: The demand for skilled and qualified professionals is increasing significantly, but filling positions has been difficult. The senior housing market isn't alone in facing a labor shortage, which can pose a threat to providing adequate care for the aging community.
Intense demand: Not only is housing in high demand for seniors, but it's also hot amongst investors. What once used to be a specialized asset class has now become a mainstream investment opportunity. With that said, you may find it difficult to find the right opportunities suited for you.
Highly regulated: Finally, the senior housing market is highly regulated, depending on the type of property. Due to lofty regulations, constructing and operating certain properties will require qualified and experienced professionals.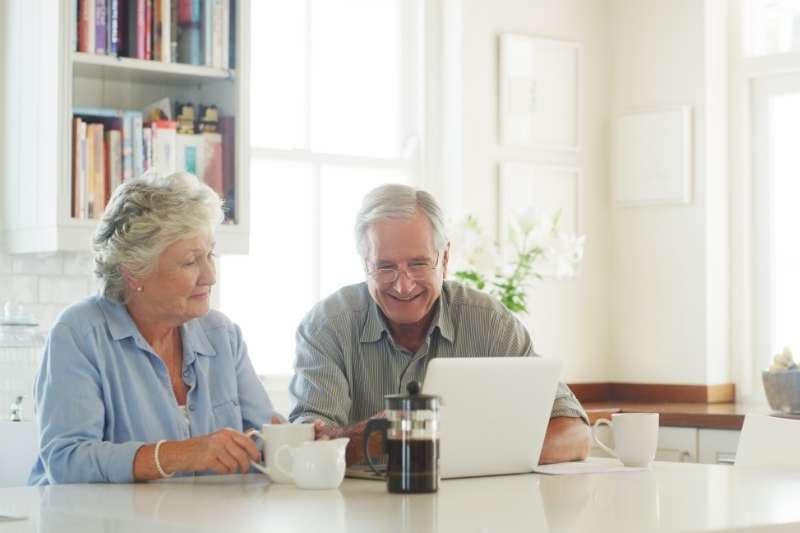 5 senior housing investment strategies
Consider these five senior housing investment strategies:
1. Invest in senior housing REITs
Real estate investment trusts (REITs) are companies that own and operate income-producing real estate. There are many REITs available to investors focused explicitly on senior housing. Instead of owning and operating your own retirement community, nursing home, or memory care facility, the senior living REITs handle it for you.
2. Convert a property into senior housing
Another senior housing investment strategy to consider is to convert an existing property.
This method can help you cut down on costs, but it depends on the scope of the project. A conversion could quickly rack up costs based on its size and the requirements necessary for such a facility. Not to mention, the property must meet strict rules and regulations for the type of senior housing you're targeting.
3. Purchase an existing senior housing property
The most straightforward strategy is to purchase an existing senior housing property. However, this strategy is more than an investment as it will require an understanding of the care residents require.
Of course, the level of care will vary based on the property type. Regardless, having the proper staff to meet strict rules and regulations is essential.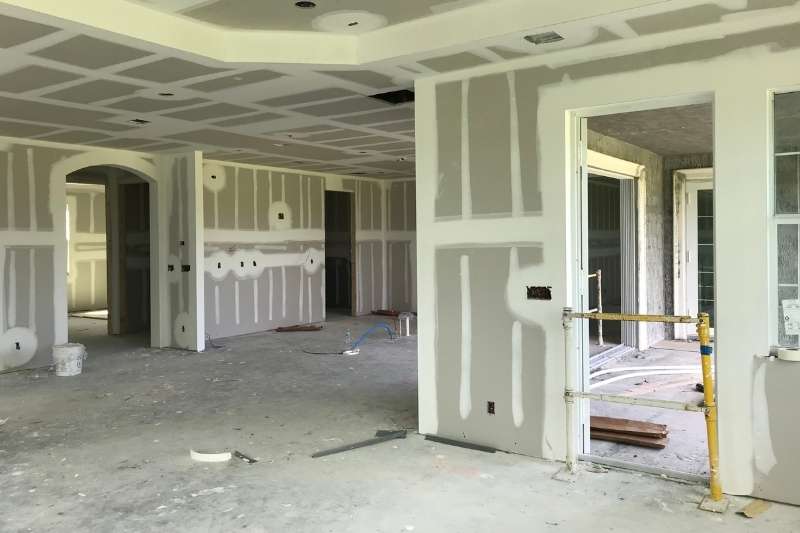 4. Rent property to a third party
If you don't want to own and operate your own senior housing business, consider renting a property to a third party. You can either purchase or convert a qualifying property to meet the necessary requirements. Regardless, you'll add senior housing investment returns to your portfolio without having to operate the property yourself.
5. Focus on independent senior housing or 55+ communities
Finally, the last senior housing investment strategy is to focus on less complex properties.
Independent senior housing and 55+ communities act more as typical multifamily properties than other senior housing options. Residents in these properties require little to no special care, meaning you won't have to worry about the strict regulations and rules. Overall, this strategy is great for investors who would like to stick with a traditional portfolio.
Takeaways
The demand for senior housing is expected to grow substantially in the next few decades, alongside an increased life expectancy.
Senior housing investments may be beneficial because they have growth opportunities, are resistant to recessions, and are needs-based properties.
The types of senior housing types include independent living, assisted living, nursing homes, memory care, retirement communities, and hospice facilities.
The biggest challenges facing senior housing investments include aging in place, labor demands, senior and investor demand, and lofty regulations.
Five strategies for a senior housing investment include senior housing REITs, converting an existing property, outright purchasing senior housing, renting a property to a third party, and focusing on less-regulated senior housing.