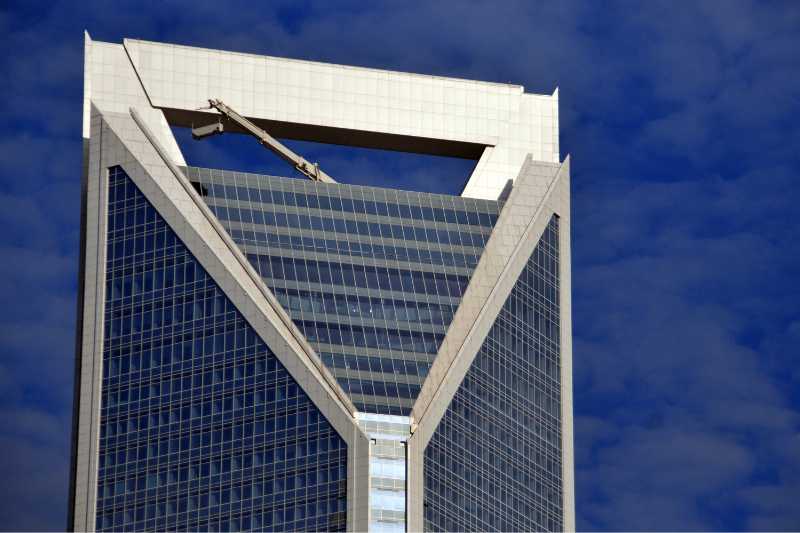 In today's digital age, real estate is more connected to the internet than ever. Modern buildings are experiencing all sorts of enhancements and upgrades through smart building technology. Smart building technologies let properties more effectively manage security, occupancy, lighting, HVAC systems, and more.
But how exactly are these technologies being implemented, and what can real estate expect from them in the future?
This blog covers everything you need to know about smart building technology. You'll learn the notable features of smart buildings, discover buildings using smart technology, and find out the five trends you can expect going forward.
This post covers:
What are the features of a smart building?
Any property that integrates smart building technology is packed with features that benefit owners, property managers, and occupants.
The most notable smart building features are:
Learn more about sustainable building:
Interconnected building systems
With smart devices and sensors, a building's systems can "speak" to one another. In other words, they share data for further optimization. The information obtained from each system helps you analyze what's happening inside the property at all times.
What's more, the best smart building solutions allow you to even review older information using historical data. Most importantly, managing such systems is much easier when they all work alongside one another.
Energy efficiency
When all of the property's systems are linked to smart building IoT-connected devices— thermostats, lighting, appliances, etc. — energy consumption is minimal. Therefore, intelligent building technology helps optimize energy efficiency based on building occupancy, time of day, natural lighting, and other factors.
How much energy can smart building technology save?
According to the American Council for an Energy-Efficient Economy (ACEEE), smart buildings can decrease energy consumption by 30% to 50%.
Eco-friendliness
Intelligent buildings are becoming more and more eco-friendly as time goes on. In an intelligent building, less energy is consumed. As a result, the building's overall carbon footprint is reduced.
Not to mention, some buildings may eliminate their carbon footprint altogether by using renewable energy from solar panels or wind turbines. Additionally, traditional materials that lead to pollution and waste can be swapped for eco-friendly building materials.
Remote operation
Smart building systems are connected to the internet. As a result, your property staff can operate remotely. These systems are often centralized using software accessible from a desktop or a mobile app. Therefore, your team can operate more efficiently and, in turn, reduce operating costs.
Data collection and analysis
Finally, a beneficial factor of intelligent building technology is the collection and analysis of data. Using the help of artificial intelligence (AI), your smart building can provide you with information that will improve building operations.
For example, smart building technology can collect data on the use of a conference room. Given that the conference room sees little traffic, you may consider converting it into a highly-requested amenities space or an additional office.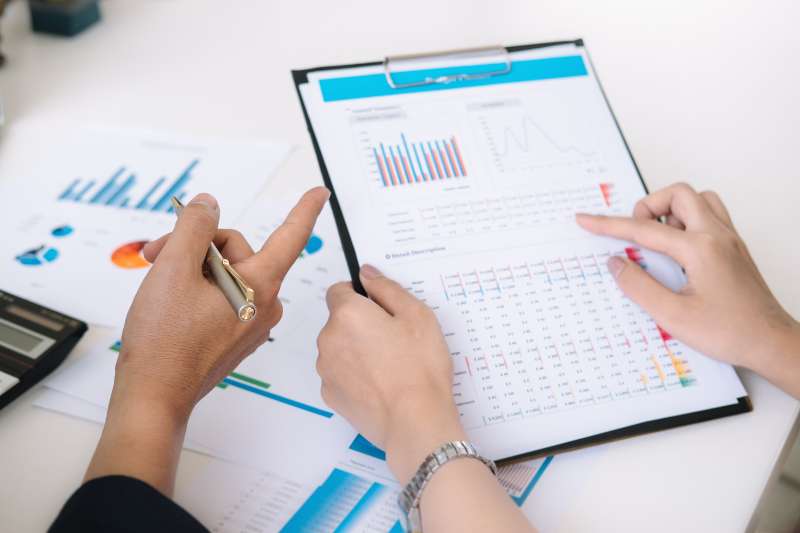 Where are smart building technologies used?
Smart building technologies are used worldwide across millions of properties for various purposes. The way properties integrate intelligent technology varies, but it's most beneficial when used throughout a space.
Smart building applications may include:
Lighting control
Climate control
Air quality
Security and access control
Water monitoring
Occupancy monitoring
Predictive maintenance
What technologies are used in smart buildings?
A building may use any number of technologies to implement smart operations.
Some smart building technologies include:
Internet of Things (IoT) sensors
Artificial intelligence
Machine learning
Robots and drones
Augmented and virtual reality,
Building management systems
Explore the top five real estate technology trends to watch:
Smart building technology examples around the world
As has been noted, there are many smart buildings around the world. In fact, these buildings range from office buildings and apartments to convention centers and universities.
Some real-world smart building system examples are:
The Crystal Building (London, England): The Crystal is one of the smartest buildings in the world, as it's equipped with a building energy management system. Because of this system, the Crystal's energy consumption is approximately 70% lower than comparable office buildings. What's more, the building recycles most of the water it uses while using solar panels for heat.
Capital Tower (Singapore): This 68,000-square-foot office building is equipped with extensive smart office building technologies that make it one of the most energy-efficient buildings in the world. For instance, Capital Tower's double-glazed glass windows reduce heat from sunlight and minimize energy consumption. The building also uses the condensation its air ducts produce while closely monitoring air quality for signs of carbon dioxide and carbon monoxide.
Duke Energy Center (Charlotte, North Carolina): The Duke Energy Center holds a LEED Platinum certification for reusing up to 10 million gallons of water each year. On the rooftop, a garden helps reduce the building's absorption of heat and reduces water runoff. Lastly, specially designed blinds help draw in more natural light to reduce the need for artificial lighting.
5 smart building technology trends
So, where is smart building technology likely to lead in the future?
Smart building technology will lay the groundwork for greater advancements in urbanization, maintain healthy environments, and change the way many jobs operate.
The latest smart building technology trends to look out for are:
1. New normal
Smart buildings are the new normal.
As more residential and commercial buildings are built, smart building technology is becoming synonymous with modern properties. Data and research continue to highlight the vast range of benefits for investors, property managers, and building occupants.
Existing properties will require retrofitted technologies, which is possible, as many certified buildings have proved. As for future buildings, intelligent technology will be integrated into their design at the earliest planning stages.
2. Smart cities
Smart buildings are the foundation for smart cities. Similar to smart buildings, smart cities also use IoT-connected devices to communicate, collect, and analyze data. Overall, smart cities are designed to help the many urban challenges facing communities.
The data collected from smart cities can help:
Reduce global carbon emissions
Improve manufacturing efficiency
Identify, address, and prevent power outages
Reduce traffic congestion
Monitor for crime and natural disasters
The applications listed above are only a fraction of what smart cities are capable of. As more buildings are brought online, city growth and functionality will rapidly increase.
3. Remote and hybrid work
The COVID-19 pandemic in 2020 created a new standard for remote and hybrid work. Thus, many companies transitioned to fully remote work because of the convenience, lower operating costs, and happier employees.
Meanwhile, the inclusion of smart building technology gives remote and hybrid work practices even more traction. When all of a building's systems are connected to the internet, they can be managed remotely. So, staff can manage building systems from other properties or the comfort of their own home.
Regardless, smart buildings are paving the way for more remote and hybrid positions across all industries.
4. Comprehensive security
Smart building technology is changing how we handle security across physical and digital spaces. Before smart buildings, physical and digital security were mutually exclusive. However, thanks to smart technology, today, they're closer than ever.
By converging these areas, businesses can reduce risks on both physical and digital fronts. Holistic approaches to security make handling issues easier, with clearer communication. With physical and digital security in one place, information is passed along smoothly rather than falling through the cracks. More importantly, comprehensive security helps reduce costs by preventing risks and operating more efficiently.
5. Healthier indoor environments
Smart building technology is making indoor areas healthier, a concern that's grown considerably since the COVID-19 pandemic.
As more building systems are brought online, the health and safety of building occupants can be closely monitored. Additionally, installing smart ventilation and filtration systems will reduce indoor air pollutants. What's more, to keep these systems running smoothly, sensors provide information on when maintenance or repairs are needed.
Above all, these technologies are essential for making the environment healthy for employees and tenants.
Takeaways
Smart buildings have many features, but the most notable are interconnected systems, energy efficiency, eco-friendliness, remote operation, and data collection and analysis.
Smart building technologies are used around the world across various types of properties and industries.
Some real-world examples of smart buildings include The Crystal Building, Capital Tower, and Duke Energy Center.
Five rising smart building technology trends include the new normal being smart buildings, the rise of smart cities, remote and hybrid work, holistic security, and a focus on healthier indoor environments.