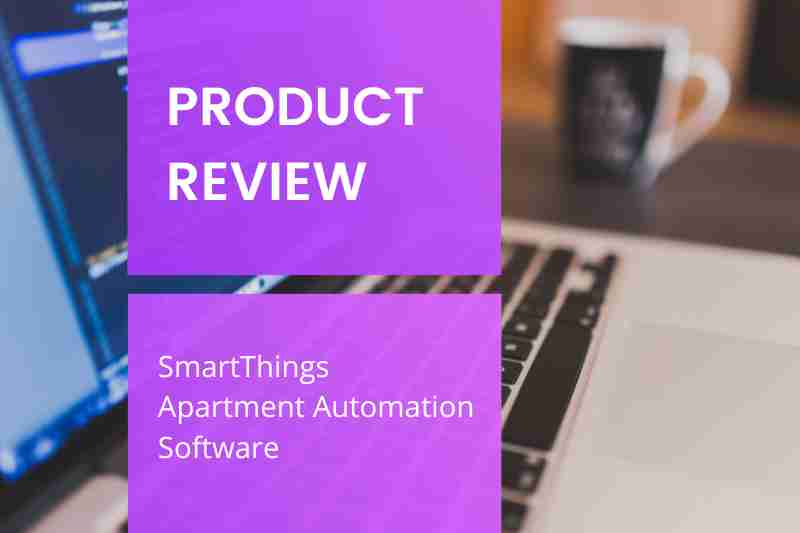 Key takeaways
SmartThings is an apartment automation software aimed at making everyday life simpler for tenants and property managers.
Once connected to the SmartThings hub, users can effortlessly control a myriad of devices, from lighting to security, ensuring cost-efficiency and smooth operations.
Pros of SmartThings include unified control, security and access integrations, and energy and climate control.
Cons of SmartThings include privacy concerns and the cost of setup.
Managing multifamily buildings has its own set of evolving challenges, especially with the latest smart tech developments. Apartment automation is the way forward, and this SmartThings review will show why it's a leading contender in this space.
Moreover, SmartThings not only offers savvy home upgrades but also provides advanced access control and integrations with various smart devices. In this review of SmartThings, we explore its features, advantages, potential drawbacks, and pricing. Then, we dive into other alternatives you might consider.
In this post, discover:
What is SmartThings?
SmartThings is an apartment automation software aimed at making everyday life simpler for tenants and property managers.
Founded by Alex Hawkinson in 2011, SmartThings began as a visionary project through automation. Its rapid growth and revolutionary products eventually lead to its acquisition by tech behemoth Samsung in 2014.
Now, Samsung's vision for SmartThings centers on creating a unified, interconnected ecosystem that transcends the boundaries set by brand exclusivities.
How does SmartThings work?
Once connected to the SmartThings hub, users can control a myriad of devices, from lighting to security, ensuring cost-efficiency and smooth operations. This connection, often referred to as 'home assistant SmartThings', ensures that all devices speak the same language.
Further, SmartThings is versatile, integrating seamlessly with numerous smart home platforms. In fact, with the SmartThings app, you can centralize the management of various intelligent devices.
Here are some of the devices you can control through the app:
Smart lighting. Dim or brighten lights, set schedules, or change colors.
Smart thermostats. Adjust room temperatures and set climate routines.
Smart locks. Lock or unlock doors remotely and set access codes.
Security cameras. Monitor live feeds and receive motion alerts.
Motion sensors. Get notifications during movement detection in specific areas.
Smart outlets. Control plugged-in devices and monitor energy consumption.
Leak detectors. Receive alerts when the system detects water where it shouldn't be.
Smart speakers and sound systems. Play music, set alarms, and manage volume levels.
While it's possible to utilize the SmartThings app with many WiFi-connected devices without a hub, using one can help you unlock the platform's full capabilities.
SmartThings review
Now that you understand how it works, this portion of the SmartThings review will take a closer look at the features and costs associated with this software.
Features
Access management for amenities. Integrate with systems to manage access to shared amenities like gyms, pools, or community rooms.
Mobile app. The SmartThings app is intuitive and designed to enhance the tenant experience. Whether turning down the lights or adjusting the thermostat, it's all a tap away.
Versatility. SmartThings isn't just limited to Samsung devices. It boasts wide integration capabilities, ensuring that even if a tenant has devices from various brands, everything is centrally controlled.
Notifications. Users receive app alerts when devices, like motion sensors or leak detectors, are activated.
Establish routines. Create customized sequences, such as turning on lights and playing music in the morning.
Environmental monitoring. Provides insights into indoor and local outdoor air quality and helps users monitor and potentially reduce energy consumption.
Data analytics. Offers insights into how various systems and amenities in the building are used, helping property managers make informed decisions.
Maintenance monitoring. Devices can be set to alert property managers when they need maintenance or when something, like your HVAC system, is not working as it should.
Cost
While the SmartThings software is free to use and doesn't come with monthly fees, the physical SmartThings Hub is priced at $59.99.
Pros and cons
To help you make a better decision about whether SmartThings is right for you, we've put together a list to outline the advantages and disadvantages.
Pros of SmartThings include:
Unified control. The Samsung SmartThings app offers unified control. This allows landlords a streamlined approach to managing multiple devices from a singular platform and enhances management with the integration of new devices.
Security and access. By interfacing with various security gadgets like cameras, smart locks, and sensors, potential vandalism, theft, and breaches can be significantly reduced. Additionally, the integration of window and door sensors, surveillance cameras, and occupancy sensors can increase building security.
Energy and climate. SmartThings' compatibility with smart thermostats, lighting, and other energy-related devices promotes optimal energy consumption. This can lead to potentially considerable savings, especially in expansive buildings. Moreover, smart thermostats allow flexible scheduling and can send alerts for unusual conditions, such as high humidity or low temperatures, that could cause pipes to freeze.
Cons of SmartThings include:
Privacy concerns. Chief among drawbacks is the potential invasion of tenant privacy. Devices like cameras and movement sensors can boost security but can also infringe on residents' privacy, demanding a delicate balance. Additionally, there are concerns about technologies being susceptible to hackers.
Setup costs. The initial setup costs for such a smart environment can be high. The return on this investment might take time, especially when considering professional installation due to device integration complexity.
Discover five apartment gadgets every resident wants: 
Alternatives to SmartThings
The Samsung SmartThings apartment automation software is a popular and robust option. However, before investing in any new software, reviewing your options is best.
Other apartment automation software to consider include:
Apple HomeKit is an innovative home automation system that offers easy access and controls through widely used Apple devices such as iPhones, iPads, and Apple Watches. One of its standout features is the "scene" setting, where users can initiate multiple smart home actions using a single command.
IFTTT is a company specializing in home automation since 2011. Its unique name is an acronym that represents the phrase "if this, then that," a basic logic found in many programming languages. Using this straightforward principle, IFTTT allows property managers and other users to craft their own customized automation to simplify daily tasks.
Furthermore, for a comprehensive multifamily access solution, consider ButterflyMX. Through a company mission of access made simple, they offer access control systems of intercoms and keypads, in addition to self-guided apartment tours. Further, residents, guests, and delivery personnel can enter the building through a swipe on their smartphone with the ButterflyMX mobile app.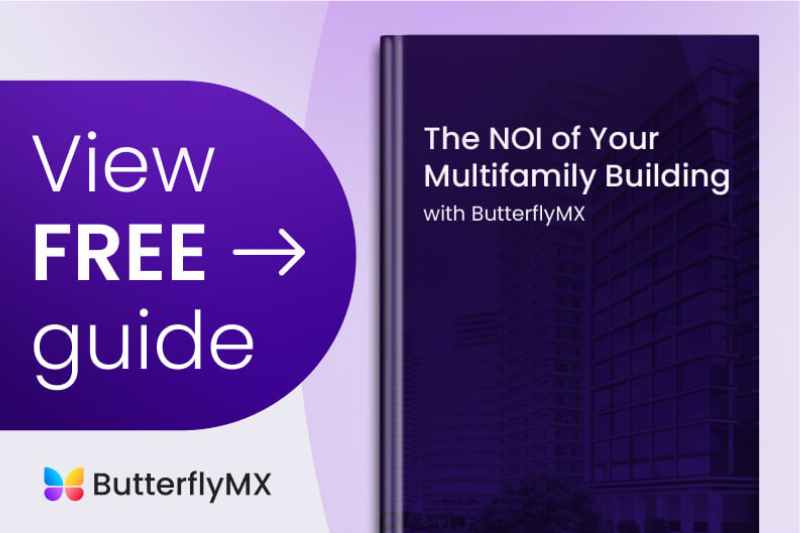 Disclaimer: ButterflyMX provides these blog posts to help our customers and potential customers make the right business decisions for them. Our blog posts are based on the information we have available to us at the time of writing.