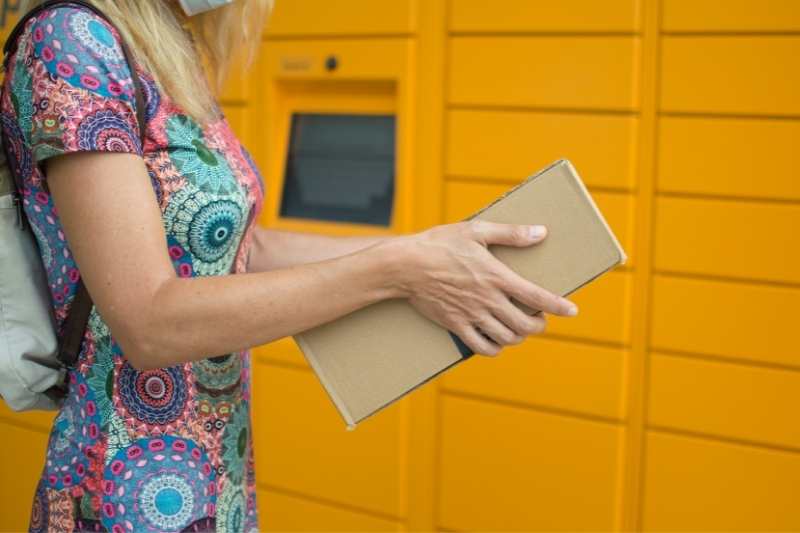 If you don't have a package management solution at your building, you probably spend a lot of time accepting, organizing, storing, and distributing your residents' packages. But you can streamline the delivery process at your building by investing in a package management solution.
Apartment package lockers are one popular method of package management in multifamily buildings. And SpaceSaver package lockers are one system you may want to consider. But is SpaceSaver the best package management option for your apartment building? In this review, we'll discuss SpaceSaver package lockers and see how they compare to other package management systems.
This post covers:
About SpaceSaver package lockers
SpaceSaver Storage Solutions offers a variety of products designed to save space and time. Founded in 2007 and based in Ashland, VA, SpaceSaver sells locker systems, shelving solutions, storage systems, racking, sorting stations, cold storage, and other specialized containers.
SpaceSaver's locker-style storage solutions range from evidence storage for law enforcement to simple laminate or metal lockers designed for recreational facilities, spas, and gyms. The company also sells package lockers designed for apartments, offices, student housing, and other types of multi-tenant buildings.
SpaceSaver package lockers feature individually locking compartments that keep parcels secure. The system saves time for property staff by enabling couriers to leave packages in a safe place without staff involvement. And since the lockers are self-serve, tenants can pick up their packages any time.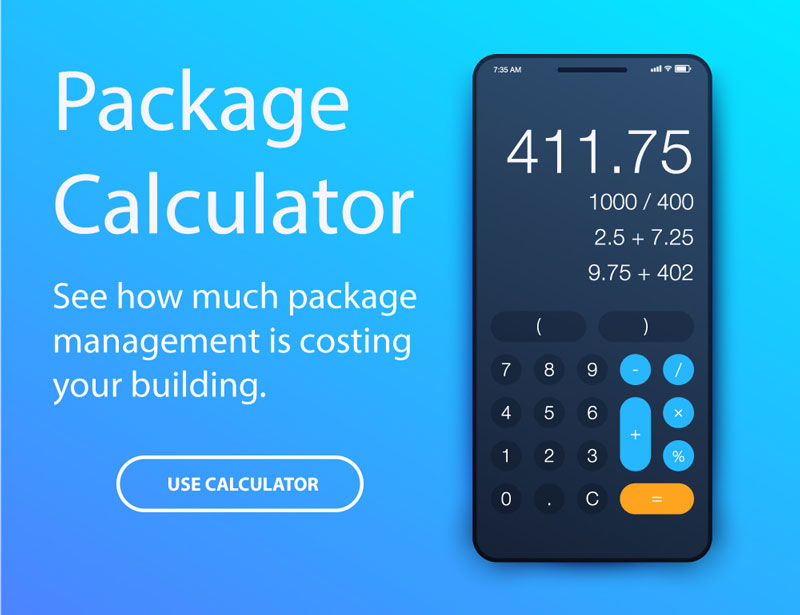 Should you get a SpaceSaver package locker?
SpaceSaver doesn't provide much information about its package locker system online. As a result, you'll have to contact a sales representative for more details about the lockers, such as dimensions and specific functionality. However, below is an overview of the SpaceSaver Package Locker System to help you determine if this package management solution is right for your building.
Features
Specifications — such as color, size, and layout — appear to be customizable.
Choice of door and frame materials (metal, wood, or laminate).
Touchscreen interface.
Compartments of varying sizes.
Automated resident notifications upon delivery.
SpaceSaver package locker cost
SpaceSaver package locker pricing isn't available on the company's website. You must reach out to the company to request a quote for your building.
Pros & cons
Pros:
Empower residents to manage their own deliveries and collections, saving time for property staff.
Automated e-check in for all packages.
Email or text notifications sent to residents when they receive a delivery.
Package tracking available for building management and residents.
Cons:
Company isn't well-known or a frontrunner in the package management industry.
SpaceSaver doesn't specialize in package lockers, which means its package locker system may not be up to par with other providers.
There are no company or product reviews available online.
Lockers cannot accommodate oversized or awkward-shaped deliveries.
It's unclear how property staff manage the system.
Delivery carrier property access requires a separate door or gate access control system.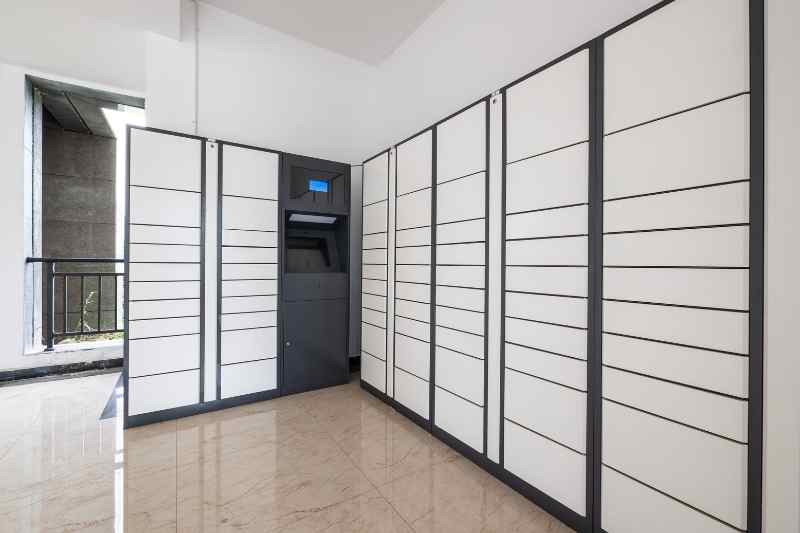 Alternatives to SpaceSaver package lockers
There are several alternatives to SpaceSaver package lockers. Providers like Parcel Pending, Luxer One, and Smiota offer similar systems.
However, the best alternative to package lockers is actually a package room. Package rooms are a more cost-effective and efficient alternative to locker systems.
Why package rooms are better than package lockers
Package rooms are the best package management solution for apartments and other kinds of multi-tenant buildings. Lockers pale in comparison to the convenience, practicality, and ease of use that package rooms offer.
Here are three reasons why you should choose a package room instead of a package locker:
More flexible space: Package lockers confine deliveries to rigid compartments. If a resident receives an oversized or odd-shaped package, it won't fit in the lockers. In contrast, package rooms can accommodate packages of all shapes and sizes.
Easier to install and maintain: Package lockers are large, heavy systems that take up a lot of space. Plus, if any component breaks — such as a door or an electric lock — you'll have to spend a lot of time and money fixing it. Package rooms make use of existing space in your building, and all you need to do is install shelving and a ButterflyMX intercom. Package rooms maintain themselves!
More affordable: Package lockers from any provider will cost you thousands of dollars — sometimes even tens of thousands. You'll save money by purchasing a video intercom and setting up a package room.
Comparison of SpaceSaver package lockers to ButterflyMX package rooms
Despite the name, SpaceSaver package lockers may take up a lot of space in an apartment building. They may also fail to provide much space for residents' parcels — especially bulky or oddly shaped ones. Plus, scalability could be a problem with SpaceSaver package lockers because they take up space without offering substantial capacity for each resident.
In contrast, setting up a ButterflyMX package room gives you complete control over how much space you designate to package storage. Plus, the shelving in your package room can be adjusted as needed.
There are also fewer moving parts with a ButterflyMX package room. A single room with secure access and shelving is much lower maintenance than individual lockers. In the SpaceSaver Package Locker System, each compartment has its own locking mechanism, meaning additional points of potential failure.
Finally, package lockers are expensive. Not only do SpaceSaver package lockers require an initial investment for the hardware and installation, but monthly service fees may add up. Property managers should also factor in ancillary costs, such as square footage lost to the locker system. With ButterflyMX, all you have to purchase is the video intercom to control access at the door. Plus, you can conveniently take advantage of existing space rather than take up precious real estate with a bulky locker system in your building's lobby.
Watch how ButterflyMX's package room works:
SpaceSaver vs. ButterflyMX
SpaceSaver package lockers do provide a way to manage deliveries, but may not offer much in the way of convenience, simplicity, or cost savings. You're better off with a ButterflyMX package room that ensures seamless deliveries, easy pick-up, and affordable installation.
| Feature | ButterflyMX | SpaceSaver |
| --- | --- | --- |
| Property access solution for couriers | Yes | No |
| Space for packages of all sizes | Yes | No |
| Integrations with other proptech solutions | Yes | No |
| Easy maintenance | Yes | No |
Disclaimer: ButterflyMX provides these blog posts to help our customers and potential customers make the right business decisions for them. Our blog posts are based on the information we have available to us at the time of writing.