In light of COVID-19, offering touchless entry for apartment buildings and commercial spaces became essential. For this reason, ButterflyMX has been intensely focused on using our smart video intercom at the front of the building to enable hands-free entry without requiring an investment in new infrastructure. We're excited to announce that we've engineered a touchless entry solution. Our system allows tenants and visitors to enter buildings by only using their smartphones.
Our touchless entry solution takes advantage of your existing infrastructure, so it's easy and quick to implement. And even when COVID-19 is just a distant memory, the benefits of implementing this solution at your building will remain. So, when your hands are full, you and your visitors will never again have to fuss with manually opening the door.
Here's how to implement touchless entry at your building:
Step 1: Check to see if your building has an automatic door operator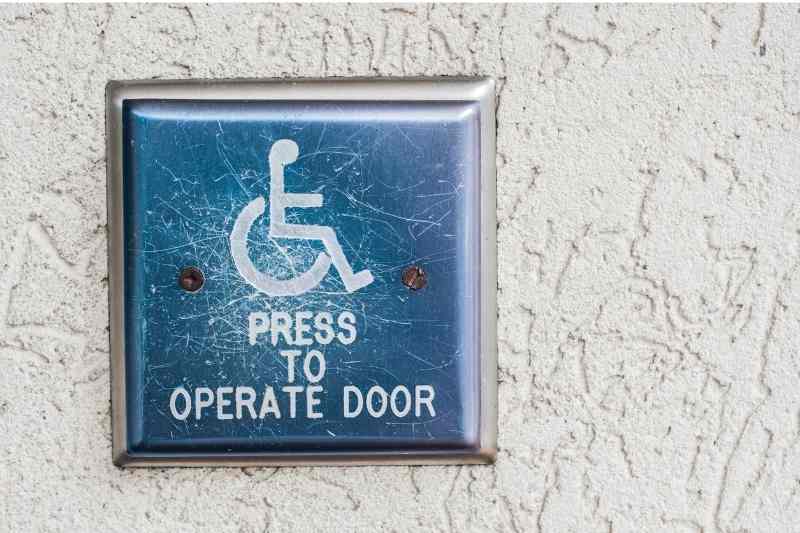 Nowadays, many apartment buildings — especially those built in the last 15 years — already have automatic door openers. One possible indicator is if you see a Request to Exit button at the front entrance. In accordance with the Americans with Disabilities Act, these door openers are typically used to provide wheelchair-accessible door entry.
Step 2: Wire our smart intercom to your automatic door operator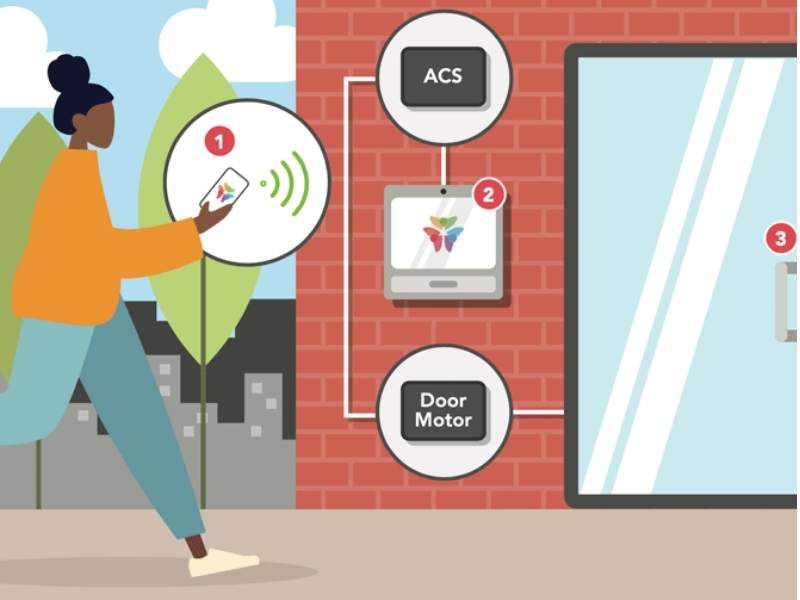 To do this, you can wire directly to the door operator at the front entrance. Or, if your apartment building has an access control system, you can change the wiring where your access control head-end is located.
Nonetheless, ask your building's security system vendor or contact us for advice on how to do this wiring.
Step 3: Download our mobile app on iOS or Android and/or install our front desk station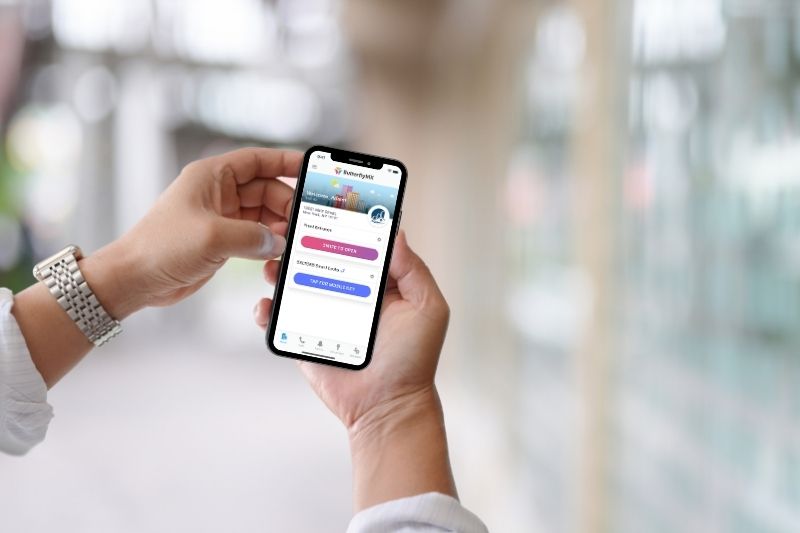 Once you've completed step 2, residents and building staff must download our mobile app or install our front desk station.
After your tenants download our mobile app and register for ButterflyMX, they can use their smartphone to automatically open the door without touching anything.
Our mobile app offers a few options to accomplish this, including:
Swipe-to-open on a smartphone
Tap-to-open on an Apple Watch
Tell Siri or Alexa to open the door.
What's more, if you install our front desk station, your property staff can also allow building access from anywhere. This is an excellent solution for when they're working remotely.
Finally, we're always looking for new ways to help our customers improve their multi-tenant properties. And we're confident that touchless entry is the future of apartment building access.
Pairing ButterflyMX with an automatic door operator creates a seamless and hygienic experience. Both current and prospective residents will greatly appreciate a safe and convenient entry system.