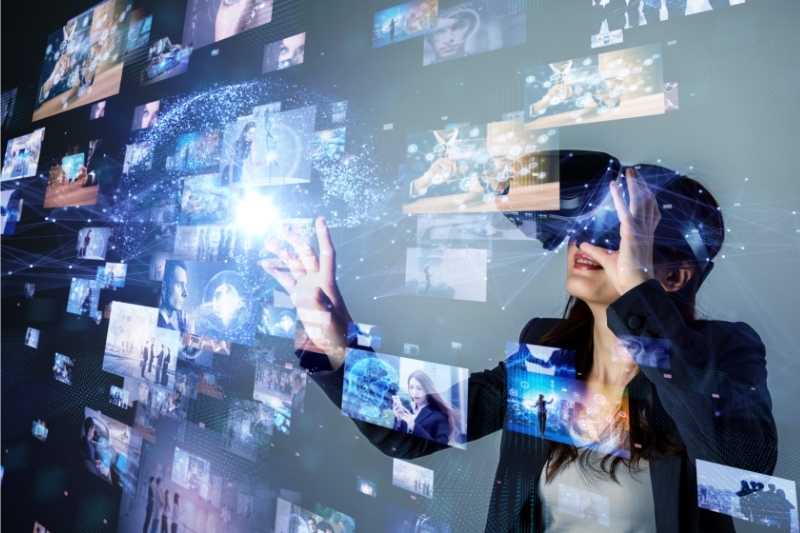 When it comes to marketing your multifamily property, you have to get innovative to stand out. And embracing property technology is the perfect way to do that. Virtual reality in real estate is one technology that directly connects with millennials. It's surprisingly easy to use and can give prospective renters a lot more information about your property before they apply.
This guide covers what virtual reality real estate is and how it works. We'll also cover how it directly benefits you and the different ways you can use VR effectively for your property.
This post covers:
What is virtual reality real estate used for?
Virtual reality is used in real estate to allow someone to virtually view a property as if they were there in person. There are many different types of virtual reality real estate software available that are changing the proptech landscape by connecting people to a property virtually.
Specific uses of virtual reality in real estate include:
1. Virtual tours
Virtual tours are one of the most popular uses of virtual reality. You can upload virtual tours to rental listing websites as well as your property's website.
How does a virtual tour work?
Virtual reality property viewing works by allowing prospects to view your unit as if they were there in person through photos, videos, or a 3D rendering. Virtual tours give people a 360-degree view of your vacant rental units.
3D tours include multiple angles in each room, typically from wall to wall. Even closets, bathrooms, and hallways are included, leaving no angle of the unit unexplored. As a result, prospects can get a feel for the unit without ever having to visit your property in person.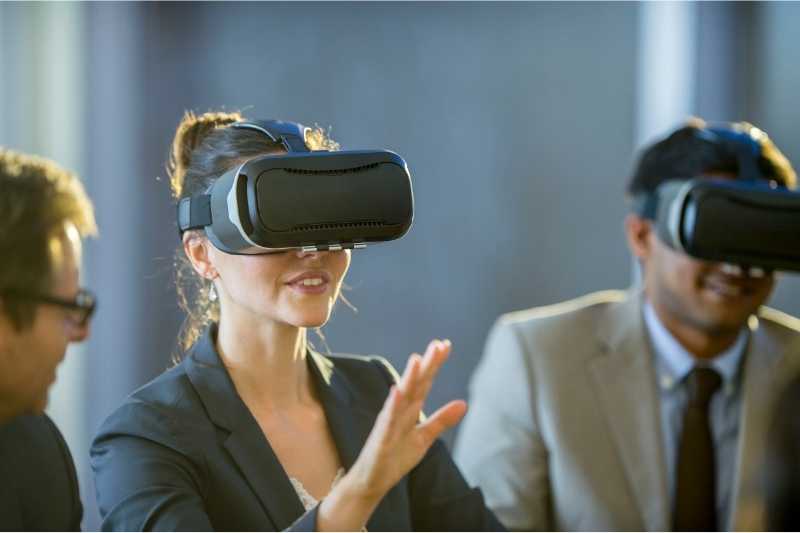 2. Virtual staging
Virtual staging allows prospective residents to better visualize the unit with furniture. This empowers them to envision themselves living there and makes them eager to rent with you.
When you give a virtual tour, the vacant unit is often unfurnished. But virtual staging allows people to see how furniture — such as couches, TVs, and tables — will look in the unit. Virtual staging even allows prospects to see how art will look hanging on the walls!
Learn about virtual staging software and how it can help you:
3. Architectural visualization
Similar to virtual tours with one big catch, architectural visualization involves viewing renovations or additions to a property that haven't been built yet. Architectural visualization allows you to better imagine how the new addition will look once constructed. Details appear in a 3D model of which you can explore every nook and cranny.
Architectural visualization also helps prospective residents or buyers who are interested in a property before it's finished being constructed. Once the final design has been selected, this can be an effective marketing strategy to lease up quickly.
How much does virtual reality real estate cost?
Typically, something like a virtual tour will cost around $750 from a virtual reality real estate company. The good news is that with this investment, they will completely handle creating and publishing the virtual tour. So if you're not the most technologically savvy person, you don't need to worry.
Virtual staging can cost you between $200 and $400, depending on how many rooms you need to stage.
Architectural visualization can run you between $1000 and $2000, but that all depends on who you're working with for a project.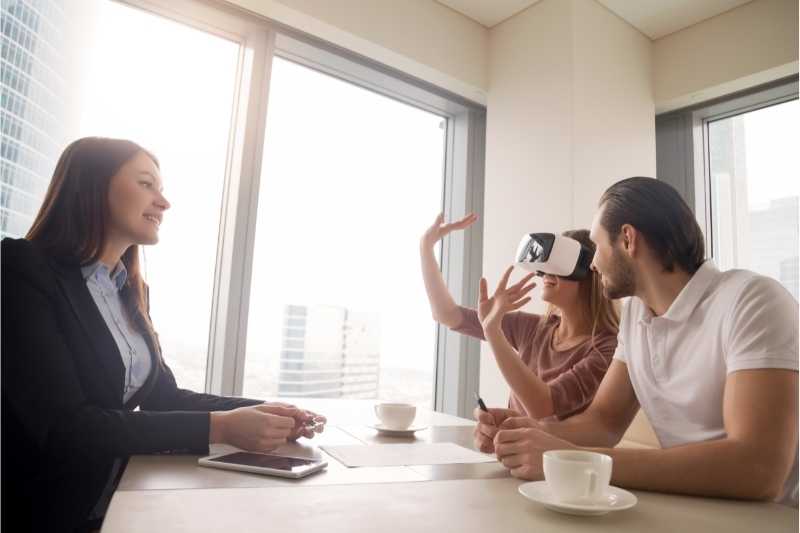 What are the benefits of virtual reality in real estate?
Virtual reality has changed how people find multifamily housing. If you don't adapt, you risk losing out on leads. Luckily, the benefits of utilizing virtual reality are just as good for you as they are for your prospective residents.
Here are the biggest benefits of virtual reality real estate:
Appeals to millennials. Virtual reality technology is likely to appeal to a younger crowd, which makes up the majority of today's renter pool.
Saves time. You waste less time leading tours of your property because potential residents already have a good idea of what it looks like.
It's easy to use. Most VR tools are easier to implement than you might think.
Saves money. With virtual reality, you can spend less money on other marketing endeavors for your property.
Takeaways
Virtual reality in real estate allows people to get an up close and personal look at a property without being physically present.
Some of the most common uses of VR in real estate are virtual tours, virtual staging, and architectural visualization.
Implementing virtual reality typically won't cost you more than a few thousand dollars when it comes to marketing your property or enriching the lives of your residents.
VR real estate saves you time, appeals to millennials, is a cost-effective marketing strategy, and is easy to use.