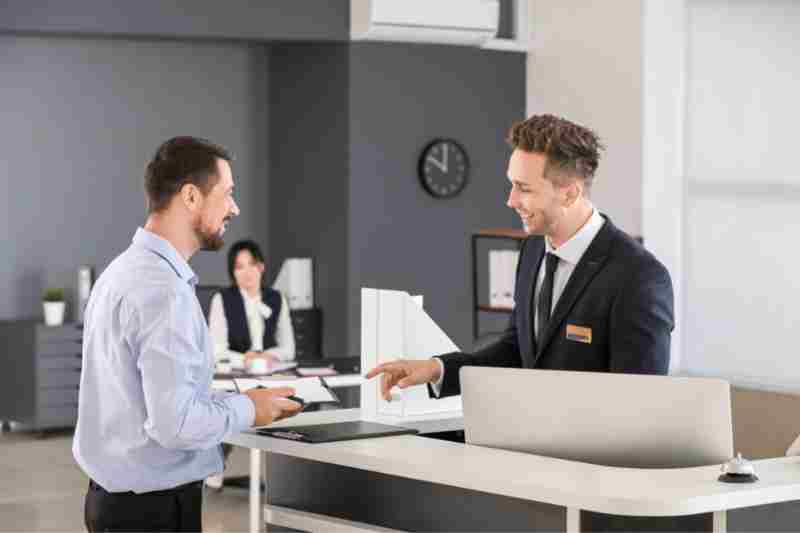 Successful visitor management is a crucial part of any property manager's job. Without it, you risk increased wait times, missed communications, and project management complications. Fortunately, a visitors log book can help you maintain organization and guest management.
With a guest log, you can seamlessly keep track of people who visit your building and gather informative data that can help improve property management efforts. In this post, you'll discover what a visitor log book is, how it can help, and how to improve your guest management system.
Below we'll cover:
What is a visitors log book?
A visitor log book is a guest management method that helps you track who enters and exits your property. Visitor log books can be physical paper or digital if you want to reduce waste. They're most commonly used at apartments and offices to keep track of guests who visit or stay at the building.
In the past, visitor log books were pieces of paper used to sign in or leave information about oneself for further contact. Now, depending on your building's budget, a touchscreen visitor log book can be found at most entrances.
What is a visitor log book used for?
The purpose of a visitor log book is to have a sort of paper trail of people's names, contact information, and reason for visiting. With a guest registry, you can monitor people's safety as well as gather useful data.
So, what information should be in the visitor's log book?
Some elements that should be recorded include:
Visitor's name
Date of visit
Visitor intent
Contact information
Time in/time out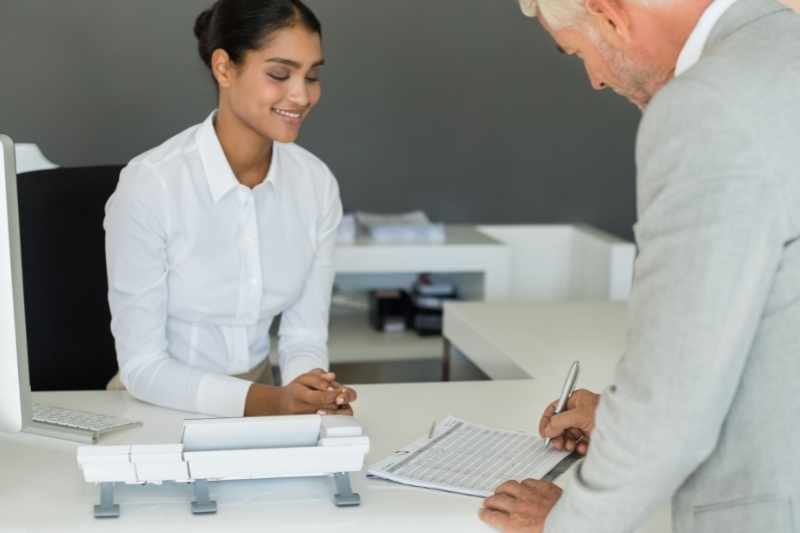 Benefits of a visitors log book
There are many benefits of keeping visitor records on your property, including:
1. Increased security
A visitor's book increases security by helping property managers, owners, or security personnel stay aware of who's on the premises.
For instance, someone used the visitor log to check in at 9:30 in the morning but never checked out. This means you either have a guest who's unaccounted for or need to increase your awareness and set up better checkpoints to monitor visitors.
You can't afford to let visitors roam the premises when you're in charge of keeping residents and assets secure.
2. Enhanced data collection
By tracking guests and their visiting trends, you can enhance the analytics and data surrounding their habits. Keeping a log of visitor data can help you make informed design decisions, visitor management choices, and even staffing decisions.
Moreover, data analytics from visitor logs will help improve marketing efforts by giving you a thorough understanding of the people frequenting your building.
3. Liability safeguards
Depending on your county's regulations, a visitor's log book may also serve as liability protection for you and the property.
In case of an accident on-premise, a visitor sign-in book can establish liability in the following ways:
Provide details: Information about the time and circumstances of the accident is crucial to an investigation. Having a log will help narrow down the information needed for a report.
Proof of liability: Do you ask visitors to sign an acknowledgment of rules for on-premise visits? If so, a log book for visitors would ultimately determine proof of liability if they signed a waiver in case of an accident.
4. Emergency oversight
Visitor log books not only increase your residents' security but also enhance visitors' safety. In case of an emergency such as a fire or other disaster, a visitor registration will help account for anyone visiting the building and needing rescue.
Watch how ButterflyMX works: 
Upgrade visitor management at your property
While a visitor log book may be a somewhat reliable way to record the names of each visitor, it's an extremely tedious, time-consuming, and manual process. What's more, log books can easily be lost, or a visitor's handwriting may be illegible. So, the best way to upgrade your visitor management process is to automate as much as you can.
One such way to do this is to invest in a cloud-based video intercom to act as your visitor management system (VMS). A video intercom system will make a vast difference in your day-to-day operations.
With a video intercom, residents can issue virtual keys to visitors for one-time or recurring use. A virtual key contains a QR and PIN code that visitors can scan or enter into the video intercom to gain access. As a result, property managers have access to digital visitor logs within the system without the outdated visitor log book.
More reasons to use a video intercom instead of a visitor log book:
Added security because tenants can confirm a visitor's identity via video call before letting them in
Visitors can request access directly from tenants rather than involving the front desk or property staff
Better visitor tracking
Remote access to entry records
Touchless access
Takeaways
A visitors log book is a guest management method that keeps track of visitors who come and go from any property.
Guest logs are used to create a paper trail of data, visit intent, contact information, and time spent.
The four benefits of using a visitor log book include increased security, enhanced data collection, liability safeguards, and emergency oversight.
The best way to upgrade visitor management at your property is to install a video intercom system that will manage visitors for you.