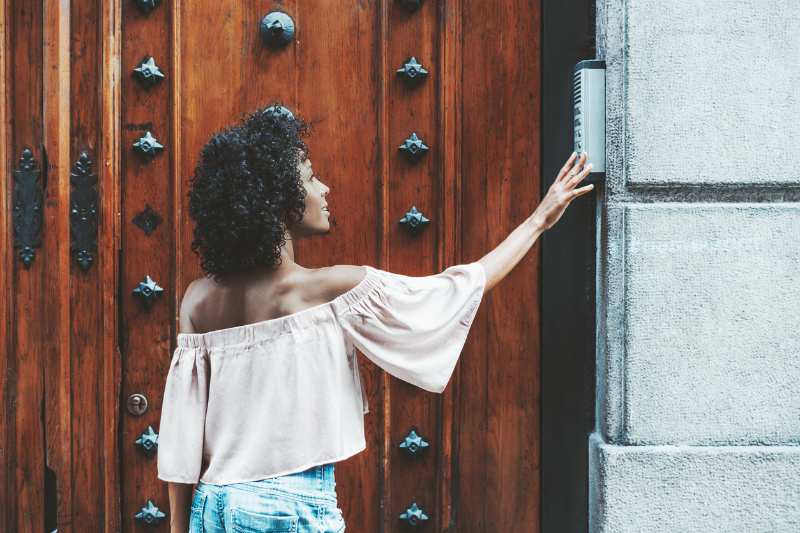 Is it time to upgrade the intercom in your apartment building? If your decision is down to the wire, that's exactly what you should consider first: wiring. When choosing an intercom system for your apartment building, you'll have to choose between a wired or a wireless system. But don't decide too quickly — this decision may have significant financial and functionality implications.
Here's what to know when selecting between a wired and wireless apartment intercom system:
The difference between wired & wireless apartment intercom systems
Wiring applies to two different aspects of an apartment intercom system: its connection to in-unit devices and its connection to the internet. Wiring is beneficial in some situations, but a hindrance in others. Wired intercoms require wiring between the outdoor and indoor devices. In other words, the front entry hardware needs to be wired to hardware in every unit.
In contrast, wireless video apartment intercoms do not require whole-building wiring. Residents' in-unit devices do not have to be physically connected to the front entrance device. Instead, they need to be connected to the internet, which lets residents receive notifications from a visitor and grant them access.
When choosing between a wired and a wireless apartment intercom system, you should consider:
Budget
Complexity and cost of the installation
Property size and number of units
Where the intercom is located on the property
Internet connection quality in your area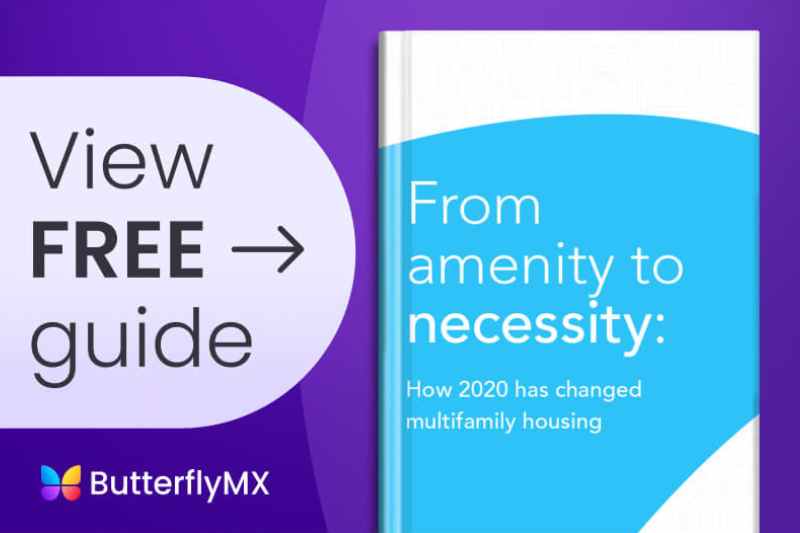 How to avoid building wiring
Many traditional intercoms require building wiring because they have in-unit hardware. When visitors use the front door intercom, it sends a signal through the wiring to the correct unit. Then, residents respond or open the door with the device in their unit. The device sends a signal to the door release mechanism, instructing it to unlock the door.
Rather than use this type of system, your best bet is to avoid wired intercoms that require wiring throughout the building.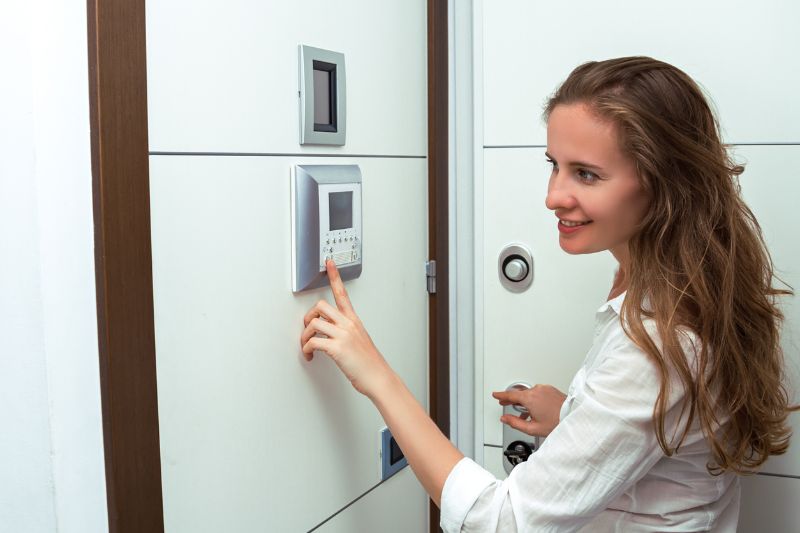 We recommend against intercoms with building wiring because:
They are challenging to install. Installing wiring throughout a building is long and grueling work. As such, you'll need an experienced installer and a good amount of time.
They cost a lot. Wired intercoms cost more because they require cabling, hardware, and installation time. Depending on the property, installing wiring throughout the building could cost tens or even hundreds of thousands of dollars.
They are not future-proof. If you want to upgrade your system in the future, you'll have to rewire the entire building again.
They require in-unit hardware. As of February 2021, 85% of Americans had a smartphone — and that percentage will only continue growing. With this in mind, there's no reason to waste time and money installing in-unit intercom hardware when most people have a compatible device right in their pocket.
These factors could cause headaches for installers, developers, owners, and property managers alike. Instead of a wired system, choose a wireless apartment intercom that doesn't need a wired connection between the intercom and the in-unit devices.
Wireless intercoms do not require whole-building wiring for one of two reasons:
The front door intercom is connected to in-unit hardware through the internet
The intercom system does not require in-unit hardware
Best option: Wireless intercom systems without in-unit hardware
Wireless apartment intercom systems that don't include in-unit hardware allow residents to use their own device — a smartphone or tablet — instead of a device installed on the wall. What's more, due to its simple installation, this option can be retrofitted into older, existing apartment buildings. 
By choosing an intercom system without in-unit hardware, you will:
Save money on hardware and installation costs
Eliminate the need for in-unit repairs
Allow residents to use the intercom with a convenient mobile app
Watch how ButterflyMX works:
Connect your entryway intercom directly to the internet
If your front door intercom requires an internet connection, we recommend connecting it directly to the internet with an ethernet cable. This way, you won't have to rely on WiFi or cellular (4G or 5G) technologies to power your apartment intercom system.
Wireless internet connections may seem simpler at first glance. But in reality, they are more prone to outages. If your entryway intercom is wired directly to the internet and the door it controls, a poor WiFi signal or a cellular data cap won't interrupt property access. Residents will continue to enjoy the wired system's reliability, and guests will get an excellent first impression of your property.
The benefits of an intercom with a wired internet connection include:
Safety- and convenience-focused functions
Greater reliability
Reduced connectivity issues
What's more, modern wireless video intercom systems with door release now offer video calling, smartphone-based access, and other useful technologies. These features require additional bandwidth and a stable internet connection to ensure a seamless and frustration-free experience for both residents and visitors.