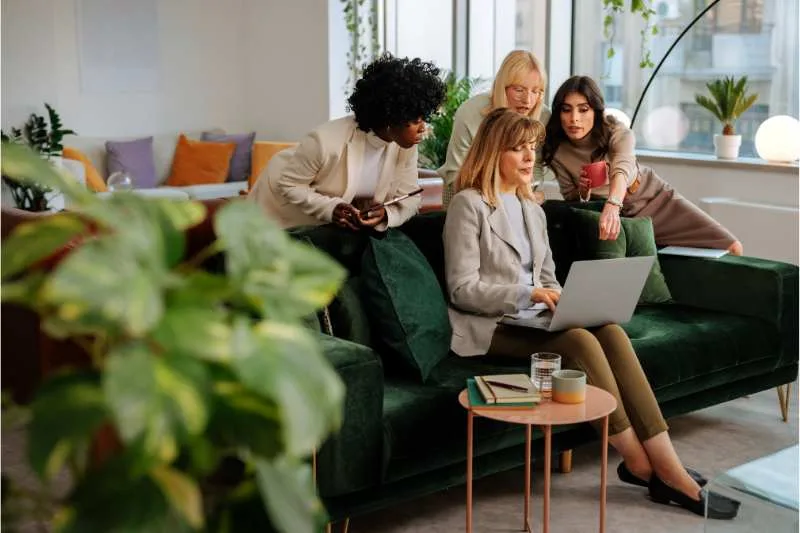 Workplace management jobs are often filled with exhausting tasks. From developing a productive office layout to creating a visitor management system, you've got your hands full. Our guide will help you manage workplaces more effectively.
First, we'll go over what managing a workplace entails. Next, we'll review the benefits of workplace management. Finally, we'll provide you with tips on how to manage a workplace more efficiently.
This post covers:
What is the meaning of workplace management?
Workplace management is the process used by companies to create a practical and functioning workspace for both employers and employees. This space should increase both productivity and personal satisfaction.
Workplace management can take on different forms, depending on:
The size of the building and office spaces
The number of employees
Regional location
Company culture
Current WFH (work-from-home) policies
The nature of a company's work
Company size
The workflow of employees
Hours of operation
Workplace management training will likely cater to the common needs of a company. However, this training won't be exhaustive of what different companies might expect from a workplace manager.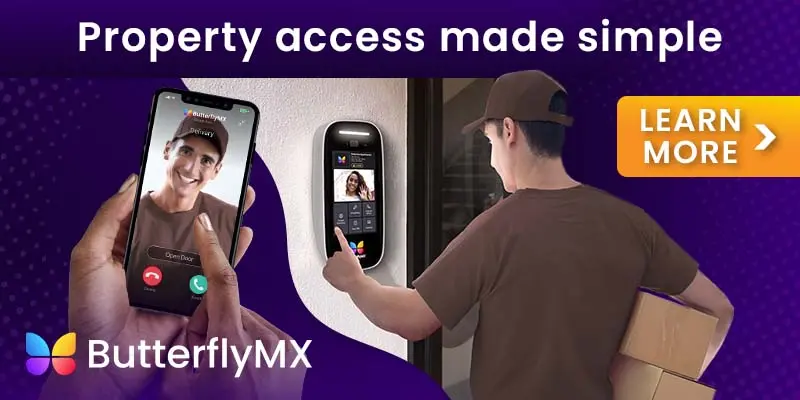 What is the most important aspect of workplace management?
When analyzing a workplace management job description, it's important to consider the unique values of your company.
Depending on the company, there are many important aspects to managing a workplace. For example, some companies will place more value on certain responsibilities over others.
Workplace management examples include being in charge of:
Security
Office layout
Comfort
Equipment (such as laptops, printers, pens, staplers, etc.)
Accessibility
Employee satisfaction
Restroom functionality
Kitchen stocking and functionality
Package management
Visitor management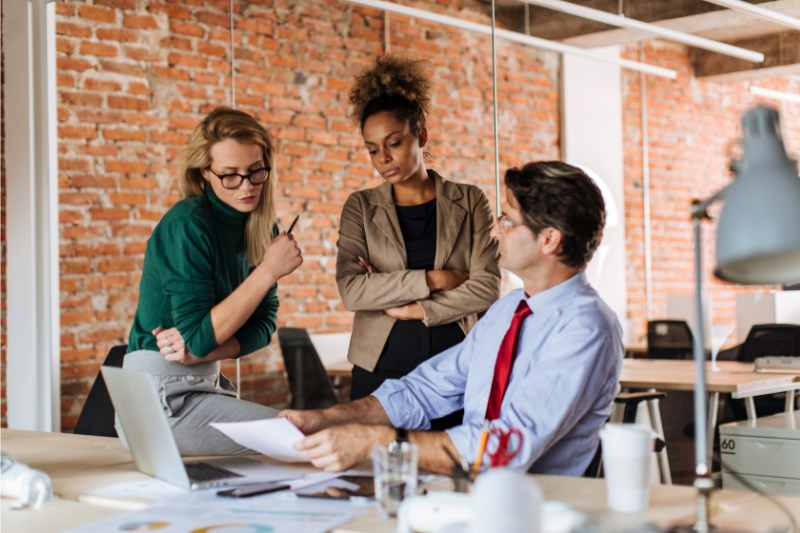 The benefits of workplace management
A chaotic workplace can shake a company to its core. So, thorough workplace management is as important to productivity as a company's internal management.
Benefits of workplace management include:
Employee well-being. Workplace stress is at an all-time high. But, a well-organized and accommodating office environment can do wonders to make employees feel comfortable.
Security. This includes the obvious: that employees are physically safe from potential office dangers such as fire hazards and tripping. However, it also includes the not-so-obvious, such as cybersecurity. Workplace managers ensure that an office is running on fast and secure WiFi.
Better communication. Effective workplace management results in employees communicating clearly and efficiently with one another.
Improved organization. An organized environment always leads to higher productivity.
Office costs. A well-managed workspace cuts down on operating expenses across the board.
Time management. Workplace managers handle everything that isn't in an employee's job duties. For example, making sure the kitchen is stocked with towels. Thus, allowing them more time to focus on their work.
Considerations for successful workplace management
Successful workplace management focuses on the following core categories:
Accessibility. There are two ways of looking at accessibility in the workplace. The first is physical accessibility, which involves making sure that the office is accessible to people with physical disabilities. The second is to ensure that all technology in the office is compatible with each other (such as computers being able to connect to printers).
Design and layout. Office furniture and workstations are your responsibility to purchase and organize for the workspace.
Sustainability. Ensuring that the workspace is environmentally friendly and eliminates needless waste is your responsibility. This can be as simple as installing recycling bins.
Adaptability. Employees' needs can change overnight depending on restructuring that may occur within a company. Your goal is to meet their needs by adapting to these changes as soon as possible.
Infrastructure. This involves making sure everything from plumbing to electricity is running flawlessly.
Future planning. Change is always on the horizon, and a successful workplace manager is always anticipating what needs their office will one day have to meet.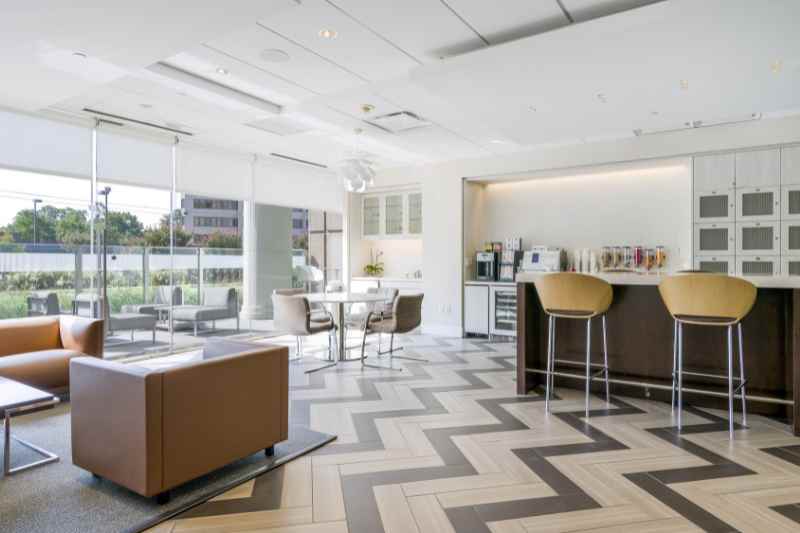 3 tips for more efficient workplace management
Highly efficient workplace management leads to a highly efficient company. In many ways, in order to be the best workplace manager, you have to be the best at everything.
However, that's not realistic. Instead, pay attention to the following three tips to improve every workspace.
Workplace management is more efficient if you:
1. Embrace technology
The most useful tip for efficient workplace management is to incorporate modern technology into the role.
Workplace management technologies to consider are:
Workplace management software. A workplace manager's job gets a whole lot easier when they use workplace management software to organize everything — from supply orders to the office layout. In fact, modern software can make planning a breeze with individualized spreadsheets and customizable categories.
Visitor management systems. Visitors to an office are typically a big distraction, as well as a potential security threat. Make sure to invest in an access control system, such as a video intercom, that doubles as a visitor management tool. With a cloud-based video intercom, you can remotely control which visitors come in and out of the building. What's more, a modern access control system also features touchless entry, allowing employees to come and go without touching anything.
Package management systems. Depending on the company, they likely receive a high volume of mail. A package management system, such as a package room, secures packages in a room locked by a keypad. Employees with the correct access credentials can retrieve the package. Further, robust package rooms feature time-and-date stamped photo audits for every entry event, cutting down on package theft concerns.
Integrated workplace management systems. Also called an IWMS, this software helps workers optimize workplace resources. As a result, offices reach their highest ROI, or return on investment, potential of their real estate purchase.
Watch how ButterflyMX works:
2. Create options
Employees love having options, and by that, we don't just mean plenty of snacks to choose from in the kitchen. However, there should be an abundance of snack and drink options at all times!
Work-from-home culture has become a trending topic that will likely never go away. In response, employees should be given the same options that they have at home.
Employees love having the flexibility to work from different places in the office. While an open floor plan doesn't work for every company, ensuring that employees have plenty of comfortable spaces to sit aside from their desks is a must.
3. Communicate
Our thoughts on the best way to manage a workplace and your thoughts on the best way to manage a workplace don't actually matter.
Why?
Because your office employee's thoughts on the best way to manage a workplace are what you need to prioritize. Often, the people who have to work in the office will have the best advice on how to manage it.
You should always listen to the needs of office employees and meet them to the best of your ability. Do employees dislike a certain drink that you keep stocked in the fridge? Stop buying it. Is the lobby couch not soft enough? See what the budget is to buy a new one.
Employees will often tell you exactly what they need to be productive. Conversely, be sure to communicate with your employees about all of the options available to them in the office.
Let employees know everything that you can do for them. Make sure they're aware of all office guest policies.
And when ordering anything for the office, ask for feedback constantly. As long as employees don't have to do the actual ordering, they'll likely be thrilled that their opinion is valued.
Takeaways
Workplace management involves organizing and operating a company's physical workplace.
The benefits of effective office space management include increased productivity, cost efficiency, and better time management for employees.
​​Some considerations for successful workplace management include accessibility, layout, sustainability, adaptability, infrastructure, and future planning.
In order to manage a workplace more efficiently, you need to embrace new technologies, give employees options in the office, and communicate with employees as much as possible.