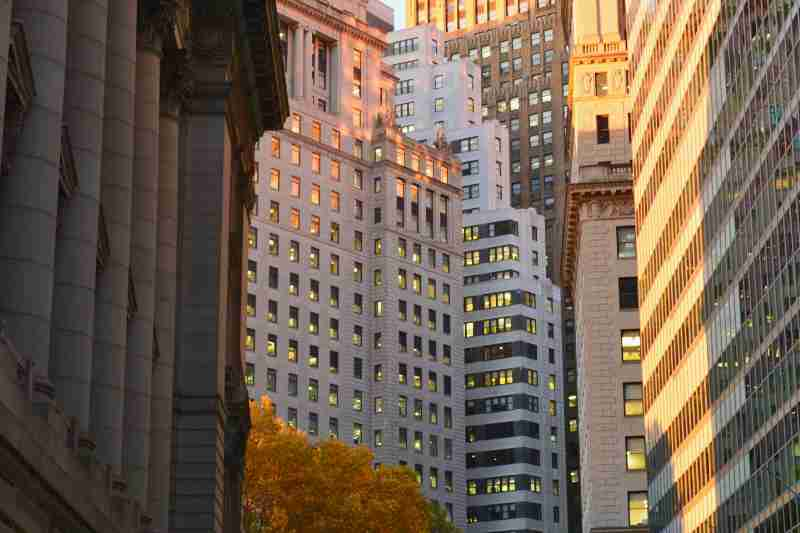 Sustainability is becoming one of the real estate industry's primary focuses. Constructing new buildings is a big source of greenhouse gas emissions. But what if you could sidestep construction — and the costs that come with it — entirely? Many property developers see adaptive reuse architecture as a viable alternative.
In this post, we explain what adaptive reuse architecture is and give some famous examples. Then, we go over its benefits and things you should consider if you're interested in adaptive reuse for your own portfolio.
This post covers:
What is adaptive reuse architecture?
Adaptive reuse architecture is when you use an existing building for purposes other than those for which it was originally built.
The adaptive reuse concept calls for reusing as much of a building's preexisting structures and interiors as possible, resulting in a more sustainable construction process — and a refreshed building that can use uniqueness, architectural innovation, and sustainability as selling points.
In modern times where remote work is prevalent, many adaptive reuse projects are transforming empty buildings into residential housing. But many properties are also being repurposed as shops, museums, community centers, and more.
Examples of adaptive reuse architecture
Properties and cities around the world are embracing adaptive reuse. So, what famous architecture is adaptive reuse? Here are a few of today's most exciting adaptive reuse projects.
Adaptive reuse architecture examples include: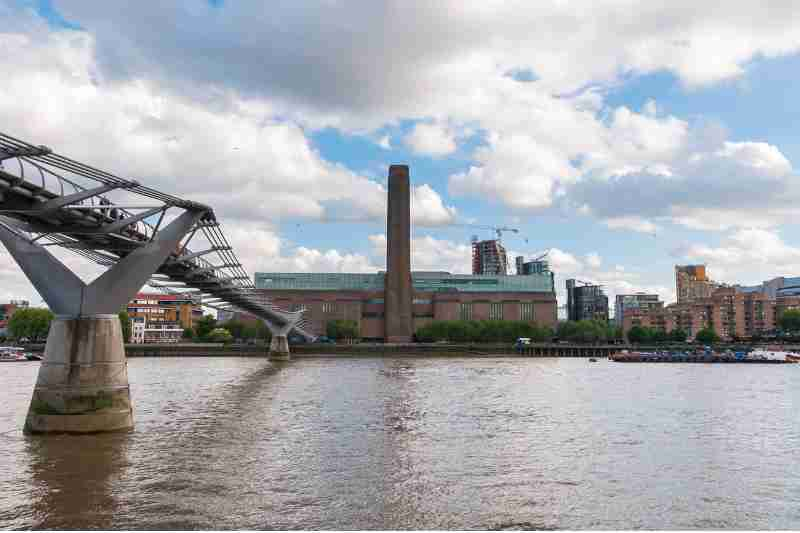 1. Tate Museum of Modern Art, London
Today, you can visit London's Tate Museum and see a Picasso or a Dali — but before that, it was an abandoned power station that sat empty for more than a decade.
During the power station's redevelopment, Tate Modern took advantage of many of the station's existing features. A windowed hall that once held a turbine only needed light modifications to serve as Tate's main art gallery. Additionally, Tate retained the power station's iconic chimney and cemented its iconic place in London's skyline.
2. Google's Los Angeles campus
Google's LA offices have a long, colorful history. Back in the 1940s, they were an airplane hangar that housed the Spruce Goose, of Aviator fame — and the building also served as a soundstage.
Because the building is a designated landmark, Google has preserved many of the unique aspects of the hangar, including its exteriors and windows. But now, workers can also enjoy four more floors within the building, each hosting amenities like event spaces, massage rooms, and gyms.
3. One Wall Street, New York City
While a modern emphasis on remote work has led to a reduced need for office space, one thing is certain: People will always need places to live. And while the conversion of One Wall Street started in 2017, its developers are certainly poised to take advantage of the new normal.
One Wall Street was built in 1936 for Irving Trust Bank. As it changed owners, developer Harry Macklow saw a new use for the Art Deco skyscraper. In addition to its residential units, One Wall Street also draws in a crowd by hosting retail businesses like Whole Foods and Printemps.
Learn more about sustainable building:
What are the benefits of adaptive reuse architecture?
The benefits of reuse architecture include:
1. Lower construction costs
Adaptive reuse isn't right for every building. But for buildings where adaptive reuse is feasible, you won't have to spend money on demolition and reconstruction, which cuts costs significantly. You'll also be able to rent out your building and start looking for tenants in a much shorter amount of time.
2. Attracting renters
For many renters, the history and character of a uniquely repurposed building could be the difference between them choosing your building or one across town.
This is especially true for the next generation of workers and renters: Generation Z. Sustainability is one of Gen Z's highest priorities, and an adaptive reuse property is a cost-effective way to cater to their sensibilities.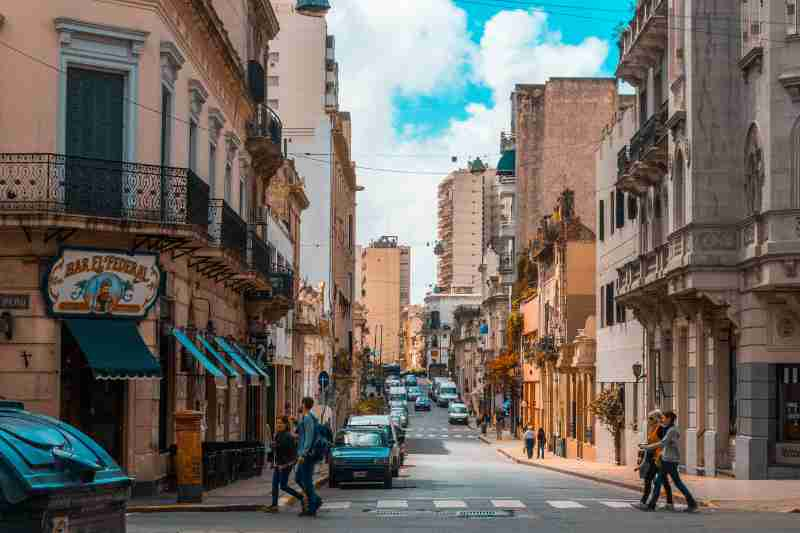 3. Increasing urban density
Your building isn't the only factor driving tenants' decisions. Tenants also consider the amenities and atmosphere of your entire neighborhood. By adaptively reusing an ailing property and turning it into a neighborhood fixture, you're also increasing the density of your neighborhood — which comes with several benefits.
Many residents prefer denser neighborhoods because they can walk wherever they need to, whether that's to the grocery store or to see a friend. By increasing urban density, you also lower the number of cars on the road and fight climate change.
4. Adapting to remote work
These days, remote work is more common than ever — and it's looking to stay that way. Office managers nationwide are reporting high vacancies. And as remote work becomes a fact of life for many, those vacancies may become the norm.
But even if remote workers aren't coming back to offices, the lure of big cities still remains. Many remote workers want to take advantage of the benefits of city life, like cultural and networking opportunities and public transport. If you're struggling to rent out office space, adaptive reuse is an exciting way to keep your building occupied.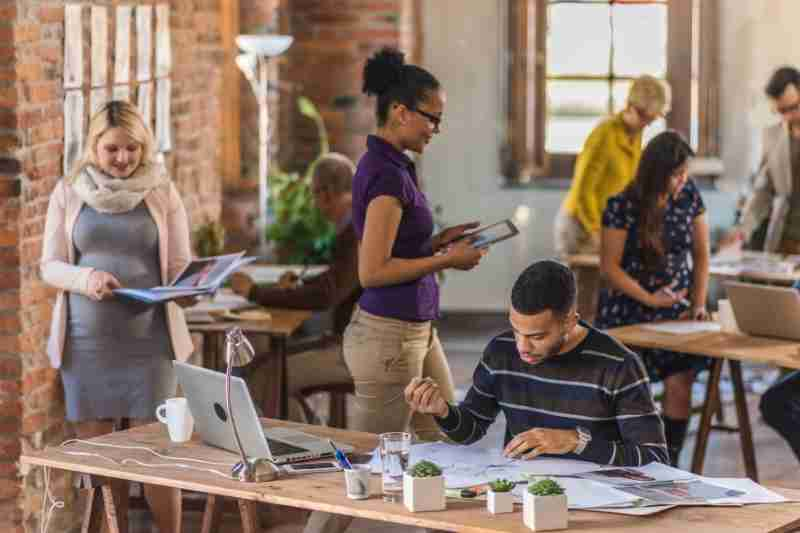 Adaptive reuse architecture for your portfolio
Before you make a decision, be warned — not every building is cut out for adaptive reuse. But for many properties, adaptive reuse is an elegant and sustainable solution.
Whether you're adaptively reusing one of your properties for residential, commercial, or mixed-use, here are a few things you'll need to do.
Adaptive reuse architects and developers should keep these in mind:
1. Rerouting plumbing
Plumbing is especially a concern if you're turning a former office or industrial property into a residential property.
Many office and industrial buildings have only one bathroom per floor. While that suited their purposes just fine, your local municipal codes will usually require each individual unit to have its own water and plumbing.
2. Managing access control
In a similar vein, your newly refreshed property might have different access control needs.
For example, you may be looking at an increase in visitors. Or, if your new property is mixed-use, that means setting up an access system that prevents commercial shoppers from entering the residential portions of your building.
In the past, installing an intercom system or other hardware, like keypads, into an existing building was expensive. Each piece of hardware needed to be wired, which meant ripping up floors and walls to lay wiring.
But these days, the best access control systems for architects use wireless technology like the internet to save you money during the installation process. It also empowers your residents to use exciting new features, like smartphone apps that can open doors remotely.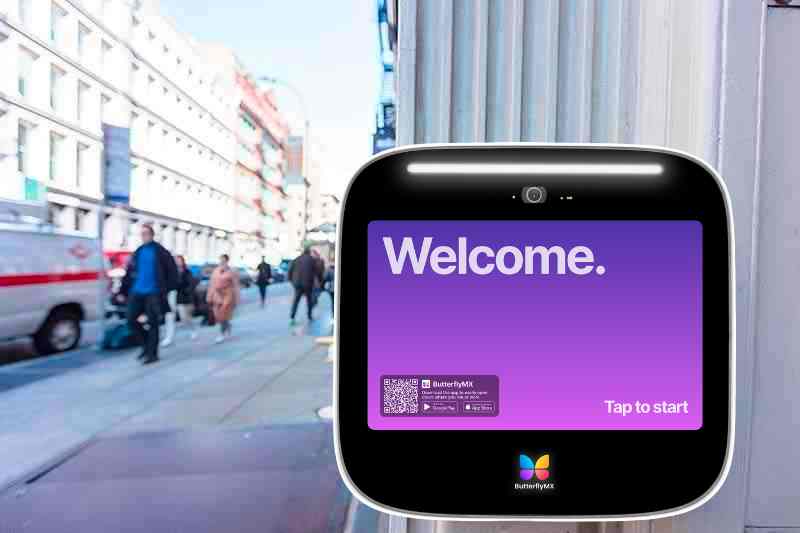 3. Local laws and regulations
Each residential unit has requirements that vary from city to city.
For example, in New York City, a legal bedroom needs a window that you can open. And in Chicago, each unit needs to be larger than a certain size. When you take into account zoning requirements and other laws, you'll find yourself juggling many factors.
However, if you intend to adopt adaptive reuse principles, you'll have a lot of help. Many local municipal governments are in favor of adaptive reuse and may have resources and incentives to encourage you to adaptively reuse one of your properties.
Takeaways
Adaptive reuse in architecture is a set of construction and design practices that allow you to reuse a building for another purpose than it was originally built for.
Adaptive reuse is a great fit for architecturally significant buildings that add to a neighborhood's character.
The benefits of adaptive reuse architecture include lower construction costs, attracting renters, increasing city walkability, and adapting to remote work.
If you're interested in using adaptive reuse architecture, make sure to reroute plumbing, consider access control, and study local laws and regulations.