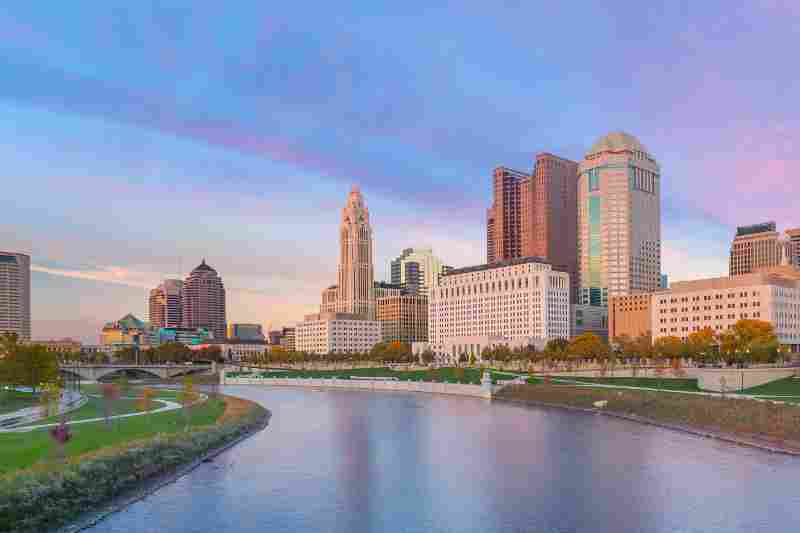 Key takeaways
When you're choosing an access system in Columbus, you should look for attributes like integrations, smartphone-based features, and Delivery Pass functionality.
The best Columbus access control system installation and repair companies include Security Cameras of Columbus, All Secured, Smart Digital Security, and EPS Ohio
The best access control in Columbus is ButterflyMX's line of intercoms, card readers, and more.
Whether you're managing a high-rise office building on High Street or a multifamily property in Olde Towne East, one thing's for certain: Columbus residents and employees expect quick, convenient, and secure access for themselves and their visitors.
But how can property managers ensure high-quality access control for Columbusites?
In this post we'll help you decide which access system works best for you. Then, we'll list the four best Columbus access control companies and help you pick out the best access system.
This post covers:
Choosing an access control system in Columbus
Residential and commercial property managers have slightly different sets of needs because they serve different types of tenants. Here's how you should decide what to look for in an access system based on the type of property you manage.
Common Columbus property types include:
Columbus apartment access control
Multifamily property managers in Columbus should look for:
Smartphone functionality
These days, most Columbusites are walking around with smartphones in their pockets. And as the world becomes more interconnected and data-driven thanks to the Internet of Things, Columbus residential access control is no exception.
The best access control systems support features like remote unlocking, which allows residents to open the door with one swipe — even if they're across town. With your help, your residents will never miss another package again.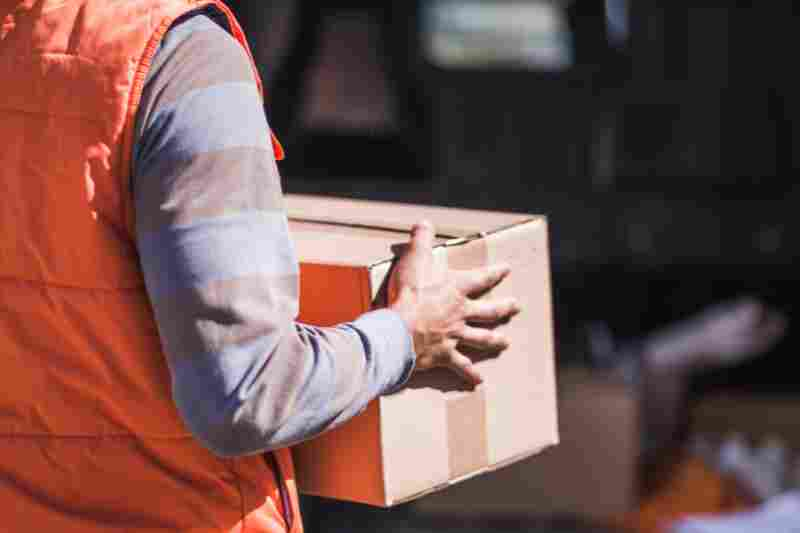 A purpose-built delivery solution
Residents cite package theft and porch piracy as one of their primary concerns.
You can help stop porch piracy by ensuring that delivery couriers can securely access the building and drop packages off in a safer area. For example, you can invest in an access system with Delivery Pass functionality — enabling secure entry for couriers while limiting their access to package dropoff areas.
An easy-to-manage system
The best access systems come with intuitive management dashboards that allow you to make changes quickly so that residents' routines aren't interrupted.
With the right access system, you can manage access for every part of your property with no hassle. For instance, you can easily grant residents access permission to areas like gyms or other amenity spaces that require fees.
Watch how ButterflyMX works:
Commercial access control systems in Columbus, Ohio
Office and commercial managers should look for:
Multiple ways to open the door
Imagine you're an office worker running late. Right when you get to the door, you search your pockets for your key card — but it's not there!
Luckily, the right access control systems mean that's not the end of the world. Rather, the best access systems support multiple credentials, like fobs, key cards, vehicle stickers, and a swipe-to-open smartphone app.
Easy ways to manage and edit permissions
On a commercial property, visitors might range from one-time delivery couriers to employees who come in on a regular basis. As employees get promoted, join the company, or leave, they'll need access to different spaces. For example, workers with more responsibilities might have new access to high-security areas, like file rooms or servers.
With this in mind, look for a cloud-based access control system that activates any changes to every lock and gate on the property instantly. Otherwise, you'd be stuck manually updating every security reader every time you need to make a change — wasting precious time.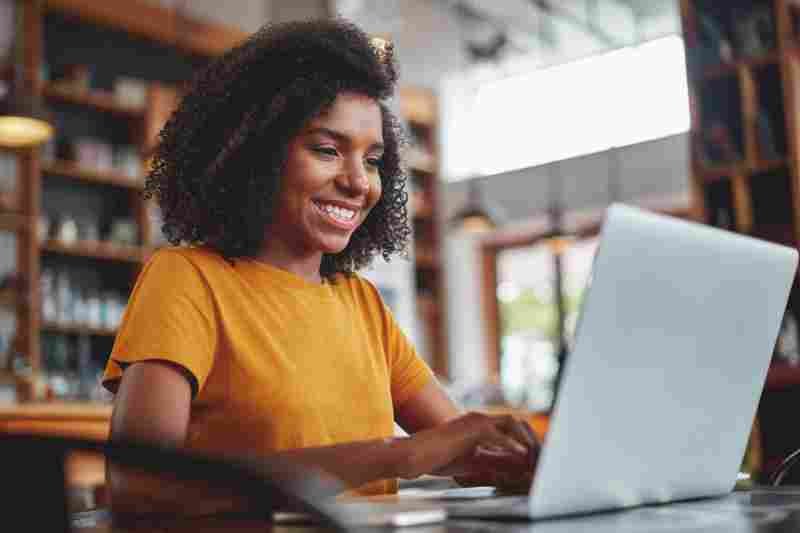 Integrations with security technology
Companies place high emphasis on securing sensitive information and expensive equipment. Fortunately, there are ways of assisting, such as investing in property security measures like cameras, alarms, and motion sensors.
Small business security and access control systems in Columbus, OH often go hand-in-hand. Why not increase convenience on your property by managing both systems with the same integrated dashboard? So, look for an access system that features integrations.
4 best access control installers in Columbus
If you're looking to install an access control system in Columbus, Ohio, you might check out these companies.
The four best electronic access control installation companies in Columbus, Ohio are:
1. Security Cameras of Columbus
Google rating: 4.7/5
With offices in Columbus and Dayton, Security Cameras of Columbus serves customers across the Midwest. Founded in 2010, Security Cameras of Columbus specializes in security camera installation in addition to more general access system hardware.
In addition, they install more than just access control in Columbus, Ohio.
Their installation offerings include:
Video doorbells
Alarms
Card readers
Speaker systems
2. All Secured
Google rating: 4.9/5
All Secured is an access control company with a history of success — they were founded all the way back in 1945! Since their start as a locksmith company, they've expanded into electronic access control and electronic security systems.
In addition to access control installation and repair, All Secured offers emergency services if you've been locked out of your home or car.
On their website, you can get a free quote and rough estimate before you decide to hire them.
Learn how to manage packages with ButterflyMX:
3. Smart Digital Security
Google rating: 4.9/5
Smart Digital Security focuses on internet-enabled security and modern solutions for your home or business.
With Smart Digital Security, you can access cutting-edge security features like voice commands and remote camera viewing. They serve customers across northern Ohio.
4. EPS Ohio
Google rating: 5/5
Based in Canal Winchester, EPS Ohio has been serving customers in the Ohio area since 1984.
One of EPS Ohio's unique features is a monitoring system. By partnering with monitoring companies, EPS Ohio ensures that there's always a human operator increasing the security of your properties.
They also specialize in integrating existing devices on your property to make management easier.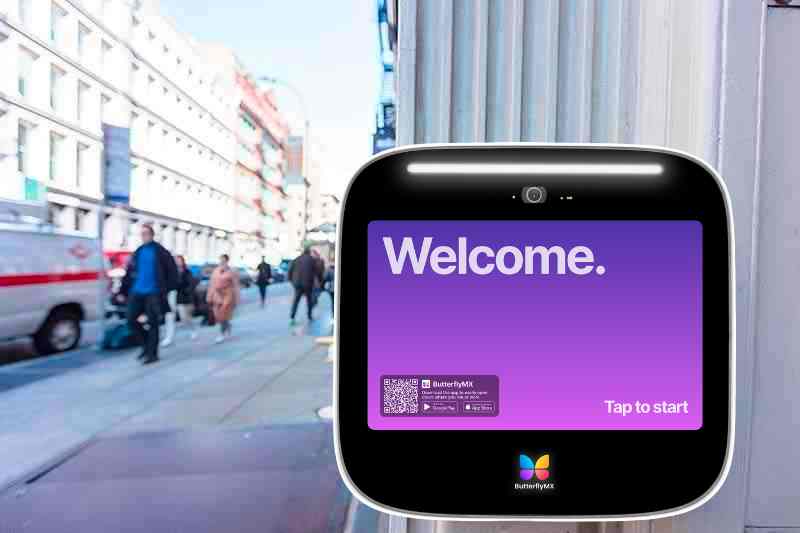 The best access control system for Columbus buildings
Whether you manage a residential or commercial property, the best access control system for Columbus buildings is ButterflyMX. Offering smart intercoms, keypads, card readers, and vehicle stickers, ButterfflyMX adapts to the needs of every property.
With a litany of features, residents and staff alike will appreciate what ButterflyMX has to offer.
For residents, ButterflyMX offers the ease and convenience of smartphone-based access. Whether a resident is in their apartment or across town, they'll be able to remotely unlock their door with a single swipe. In turn, they'll never miss a delivery again.
Additionally, the Delivery Pass feature will save time for residents and staff alike. Residents can text a Delivery Pass to their drivers, allowing couriers to enter with a QR code or a PIN number. This way, residents won't have to manually let in drivers — and staff don't have to spend their time verifying drivers' identities and signing for packages.