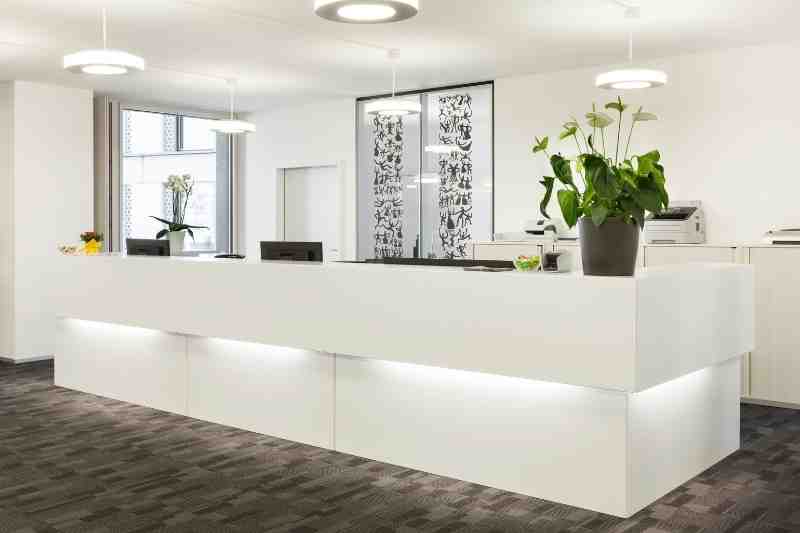 Real estate is currently going through a technology renaissance. From solar panels to smart locks, the industry is embracing modern technology — and access control is no exception. Building entry systems that leverage the power of the internet, like a cyber doorman (also referred to as a remote doorman), are becoming commonplace.
But what is a cyber doorman, and is it the best way to manage visitor and resident access for your property?
In this post, we go over what a cyber doorman is, how it works, and how much it costs. Then, we explore cyber doorman options and alternatives that you should consider before making any decisions.
This post covers:
What is a cyber doorman?
A cyber doorman is a type of building entry system that depends on a team of offsite operators who remotely manage property access for residents, visitors, and delivery carriers.
Cyber doorman systems were created as an alternative to an in-person doorman. Cyber doormen attempt to combine the human touch of a traditional apartment doorman with the cost savings of off-site staff. By leveraging modern technology such as cloud-based access control products and security cameras, your property can offer residents and visitors a secure and convenient access experience without the need to hire an onsite staff.
A cyber doorman entry system consists of three parts:
Video intercom and optional security camera system. Visitors use a video intercom at the building's entrance to call the remote doorman, who can see and speak to the visitor and grant or deny them access. You can also opt to install a separate security camera so that the virtual doorman can monitor the interior of the building.
Off-site operators. The off-site operator constantly monitors the intercom and any security cameras in the building's virtual doorman system in preparation for residents or visitors.
Door strike. The system requires a door release so that the offsite operator can remotely unlock the door or gate for visitors. This door release should be internet-connected so that an off-site operator can control it remotely.
What does a cyber doorman do?
In a multifamily building, a cyber doorman is tasked with keeping the property secure by remotely managing building access and monitoring the premises. They also lend their services to improving the resident experience.
Cyber doorman benefits include:
Cutting costs by using the same remote doorman to monitor multiple buildings
24/7 monitoring capabilities
Preventing missed deliveries and visitors
Delivery notifications for residents
Increases property value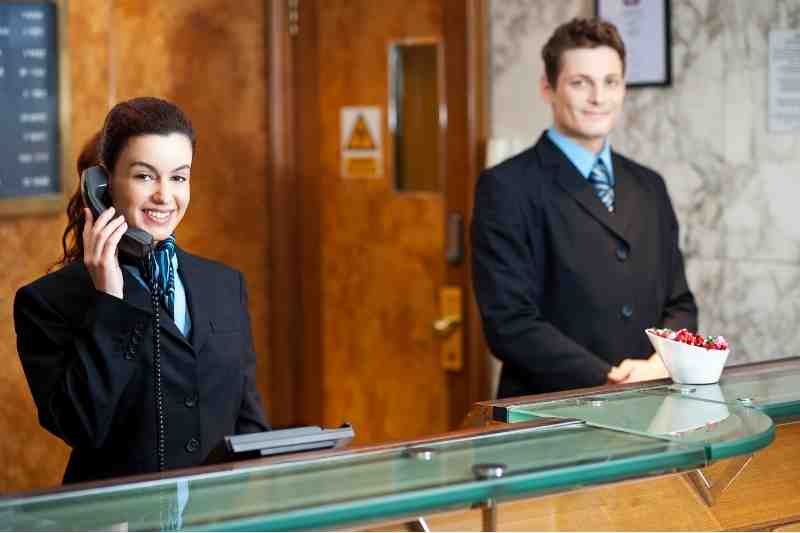 Cyber doorman cost
A cyber doorman can cost $1,000 to $70,000 to install and will cost about $100 to $3,000 a month to maintain.
The reason these costs are so variable is that they depend on how much ground you want to cover with your digital doorman. For example, a cyber doorman solution that requires you to install additional access control devices and security cameras will cost more than a single entry system. In addition, paying a third party to monitor multiple entry points and cameras is more expensive than having someone on your staff do it.
How does a cyber doorman work?
A cyber doorman works by transmitting audio and video data from the entry system at the building to an offsite operator who monitors visitors' requests for property access.
The location of a cyber doorman command center might be across town, in another state, or even across the country from the building it's monitoring. In order to provide this remote monitoring service, all digital doorman systems require an internet connection. This enables a visitor at the building's entrance to communicate with the virtual operator. The off-site operator answers video calls on either their smartphone or their computer.
Watch how ButterflyMX works:
Cyber doorman for package deliveries
Residents' guests aren't the only ones who may need to request building access from a virtual doorman. Delivery carriers can also use a virtual doorman service to gain access to your property and complete their deliveries.
Here's how a cyber doorman facilitates deliveries at your property:
Delivery person calls the digital doorman. With the press of a button, a courier video calls the remote operator. Some systems have a specially marked button intended for delivery people.
Remote doorman grants entry. Upon receiving the video call and confirming the courier's identity, the remote operator grants entry remotely.
Operator ensures delivery. Through the security camera system, the remote doorman ensures that the delivery is completed successfully.
Cyber doormen simplify and assure package deliveries at buildings. Some virtual doorman services even offer 24/7 coverage, guaranteeing that couriers will always be able to drop off packages. This prevents package theft because delivery carriers won't have to leave parcels outside.
Cyber doorman options & alternatives
While a cyber doorman may be a good way to manage access for your building, other options provide similar doorman services with additional functionality and lower prices.
Three cyber doorman alternatives include:
1. Virtual Doorman
Virtual Doorman is a mobile doorman provider based in New York City. It offers hardware, software, and a team of offsite operators who will monitor your building.
The Virtual Doorman company can provide you with 24/7 service. However, some property managers and owners have reported that their costs are too great to justify. This may be especially true for smaller buildings. You may have to pay for additional access control and security hardware. You also might have to pay monthly fees for ongoing monitoring. Do further research to determine if the costs associated with Virtual Doorman are worth it for your property.
Read the full Virtual Doorman review »
2. Telephone entry system
Telephone entry systems are another way for onsite staff to manage visitors and package deliveries. Instead of directing calls to an off-site operator, a telephone entry system connects visitors directly to the residents or staff of the property via a telephone call. Residents and staff can then speak with the guest and grant them property access.
While you may be able to recreate some of the features of a mobile doorman using a telephone entry system, these systems depend on outdated technology that can't handle complex tasks like video calling.
In other words:
While telephone entry systems give your staff some control over visitor and package management, they don't allow for the security and peace of mind that video-enabled cyber doorman solutions provide.
3. Video intercom system
Today's modern video intercom systems are a cost-effective alternative that provides all the services of a remote doorman with additional functionality that your residents and staff will appreciate.
By using a video intercom system, you'll achieve the functionality of a remote doorman by enabling on- or off-site staff members to vet visitors and manage property access. In addition, you can hire a third-party team of doorman operators to supplement your staff and provide additional coverage when needed. And, because video intercom systems include cameras, you'll improve property security through features like two-way video calling and photos of each visitor.
You can also use a video intercom to supplement your onsite doorman during business hours while accommodating visitors and deliveries when the doorman is off duty. This saves you money by reducing your need for additional staff while still ensuring visitor access during those hours.
ButterflyMX as a cyber doorman
The ButterflyMX video intercom is the best cyber doorman solution. ButterflyMX's tech-powered access system simplifies the delivery process for your staff and lets them spend more time focusing on residents.
The video intercom's touchscreen interface is highly customizable. You can easily add a button that visitors and delivery couriers can use to contact your property's doorman. Whether your virtual doorman operator is on- or off-site, the operator will be able to speak to the visitor and grant access through ButterflyMX's cloud-based operating system, which is accessible from any phone or computer.
In addition, ButterflyMX provides your residents and staff with features not available in other virtual doorman solutions. For your residents, ButterflyMX offers a mobile app that your tenants can use to open the door for themselves or a guest at any time. And for your staff, ButterflyMX simplifies building operations by integrating with your property management software. This ensures that the intercom directory and access permissions are always up to date as residents move in and out.
Another package reception option that ButterflyMX provides is a package room, which supplements your remote doorman solution. The package room securely accepts and stores your package deliveries. Once the courier has entered your property, the remote doorman can also grant access to the package room so they can drop off their package. Otherwise, the delivery carrier can use a delivery PIN to enter the package room and drop off their parcels.
Watch how the ButterflyMX package room works:
Takeaways
The cyber doorman is a building entry and visitor management solution that is useful, but expensive. Despite their costs, residents appreciate cyber doorman features like 24/7 package delivery and increased building security. Other solutions, like ButterflyMX's video intercom, can provide similar or higher levels of functionality while making less of a dent in your building's budget.