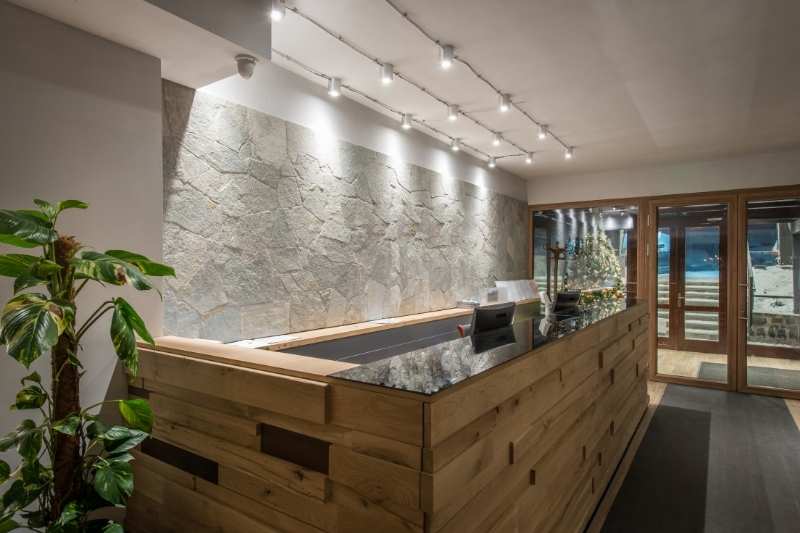 Let's face it: Having a doorman for your building adds a nice personal touch. They greet residents, accept packages, and manage access for visitors. But having a doorman comes with its drawbacks, too. For starters, a doorman is expensive — having a 24/7 doorman at your property requires at least five employees, which costs $150,000 or more per year! And this is just for one building — imagine having a doorman at every property you own or manage.
The good news is that a traditional doorman isn't your only option. There's an alternative: the remote doorman.
A remote doorman is an effective way to reduce operating costs, maintain building security, and manage property access for deliveries and visitors. But what is a virtual doorman, and how does it work? Read on to learn more about virtual doorman systems, how much they cost, and what your options are.
In this post, we cover:
What is a remote doorman?
A remote doorman is a building entry system that provides property access to visitors, delivery people, and sometimes even residents. The system consists of a video intercom installed at the property's entrance and a team of off-site operators. The operators can see and speak with anyone seeking access to the property and grant or deny them access remotely.
In addition to a video intercom, a cyber doorman system may also include security cameras installed throughout the building so that operators can monitor the premises.
How does a remote doorman work?
A remote doorman works when a visitor uses the video intercom installed at the front of the building to call the "doorman." Since there is no on-site doorman, their call goes to a virtual operator. The off-site operator sees and speaks with the visitor to verify their identity before granting them access to the property.
The virtual operator can either be a call center, building staff, or even residents. Since a video intercom sends the video and audio feed directly to a smartphone or computer, the operator doesn't need to be in the building to see and speak with the visitor. A door release mechanism enables them to open the door for the visitor remotely. And if the building has an automatic door, the visitor can enter without even touching the door.
Watch how ButterflyMX works:
What is the purpose of a remote doorman?
The purpose of a remote doorman is to provide the same courtesy and security services of an in-person doorman, but from a distant location. Common in multi-tenant apartment buildings, doormen are responsible for maintaining building security and providing property access to visitors and delivery people.
The benefits of a remote doorman include:
Reduced operating costs, since one virtual doorman can oversee multiple buildings at the same time
Never missing a delivery or visitor
Assistance for resident lockouts
Added property value because apartment buildings with doormen rent for 12% more on average than buildings without a doorman
How does a remote doorman help with package deliveries?
A remote doorman helps ensure successful package deliveries by providing 24/7 access to your property. Since couriers deliver packages at all hours of the day, your residents won't always be home to open the door for them. But a virtual doorman is always available to grant access to your property because they work off-site.
With a virtual doorman, your residents will never face the frustration of receiving a "Sorry we missed you" note. A digital doorman can also prevent package theft by ensuring that couriers can leave packages inside the building rather than outside where they're susceptible to theft.
Remote doorman cost
Remote doorman pricing varies, but you can expect to spend anywhere from $100 to $3,000 a month for software and fees, plus $1,000 to $70,000 for hardware and installation costs.
The total cost of a virtual doorman heavily depends on the type of system you choose. A system with lots of hardware such as access control devices and cameras will cost more than a simple system installed at the property's entryway. Your building's infrastructure also impacts pricing because installation costs depend on the wiring and labor needed for the installation. If your property requires additional wiring to support the added hardware, purchasing and installing that wiring will be costly.
Remote doorman options and alternatives
If you're interested in investing in a virtual doorman for your building, you have a few options. There are several products and systems — which range in price and scope of features — that provide doorman services. Below, we outline three popular options.
Three remote doorman options include:
1. Virtual Doorman
One high-end option is Virtual Doorman, a company that offers hardware and software to monitor and control access from its call center.
The benefit of Virtual Doorman is that your property receives 24/7 coverage. However, this solution costs more than alternatives since you must purchase and install additional hardware, including an access control system and security cameras. On top of that, your building will have to pay monthly fees for Virtual Doorman to provide ongoing monitoring and access to visitors and deliveries.
2. Telephone entry systems
A lower-end doorman option is to install a telephone entry system at your property's entrance.
If you use a telephone entry system, you'll have to connect one of the system's 'call' buttons to a telephone managed by building staff or a concierge service. When a visitor arrives, they press the 'call' button to speak to the doorman. The property staff can answer the call and have a conversation with the visitor before granting them property access.
Telephone entry systems are less expensive to install than higher-end virtual doorman solutions. However, they lack a video calling component — which means building staff can't see who's at the door before opening it for a visitor. They also don't take photos or record video footage when visitors enter the building. This leaves your property less secure and more susceptible to issues like package theft.
That's why the best option for doorman services is to install a smart video intercom system.
3. Smart video intercom systems
Smart video intercom systems offer the best of both worlds: They're more cost-effective than Virtual Doorman, and more robust than telephone entry systems.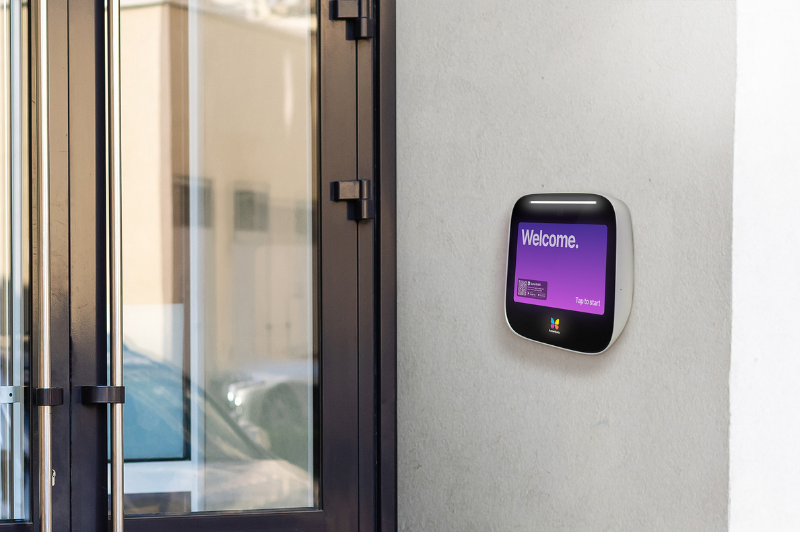 Video intercoms let your off-site staff see and talk to delivery people and visitors, which means they can properly verify the identity of anyone requesting property access. And since the video intercom is connected to the door's electric or magnetic lock, your staff can open the door for visitors remotely. For maximum convenience, systems with a mobile app allow residents to manage access from anywhere using their smartphones.
A smart video intercom is also the ideal solution if you want to employ a traditional doorman during business hours, but still want to accommodate deliveries and visitors outside of those hours. From the intercom at your front door, visitors and couriers can call residents directly when they need property access. You'll reduce operating costs by eliminating the third shift — without hindering guest access during those hours.
ButterflyMX as a remote doorman
If you're considering a virtual doorman solution, ButterflyMX is a robust, cost-effective option for any size building.
Since the intercom has a customizable touchscreen interface, you can add a call button that dials your off-site doorman. When a visitor arrives at the building, they start a video call with the doorman, who can grant access right from their phone or computer. And package delivery is a breeze with ButterflyMX — couriers with a single-use or recurring delivery PIN can access the property without even calling the remote doorman.
For added security, the intercom takes a photo every time someone accesses the property. These photos create a secure audit trail that building staff can view in an online property management dashboard.
The best part: installing ButterflyMX is quick and easy. You'll only need three connections — power, internet, and door strike. And because ButterflyMX is a wireless and cloud-based system, you won't have to spend money purchasing or installing hardware. You can use any smartphone or computer to receive calls, see and speak with visitors, and grant remote property access.