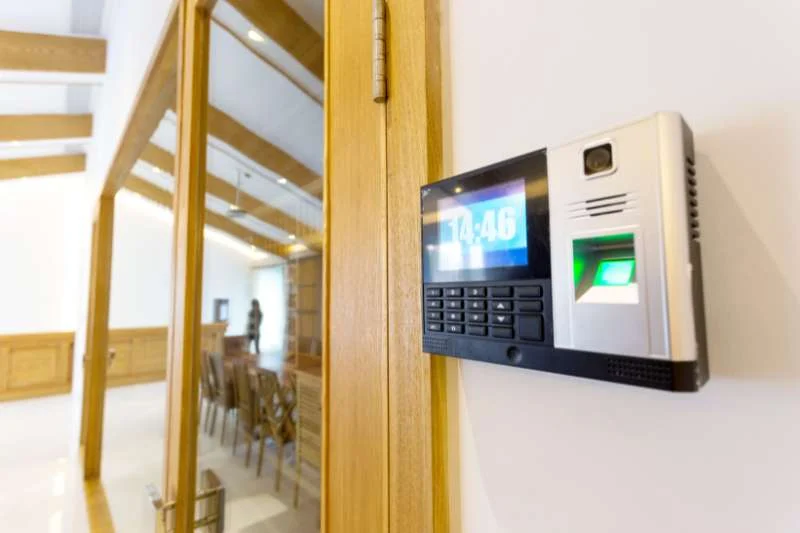 When it comes to property access and security, keyless entry systems are an ideal fit. They eliminate the risks of physical credentials, but that's not all! They're also easier to use, manage, and maintain as time goes on. With that said, you should know how to install keyless entry systems. As a result, you'll know what to expect when the time comes for installation.
In this blog, you'll learn if keyless entry systems are worth it (spoiler alert: they are). Then, you'll discover how to choose the right system for your property and how much installation costs. Most importantly, this blog details how to find a suitable installer and how to install keyless entry systems.
This post covers:
Is a keyless entry system worth it?
In short, yes, a keyless entry system is worth it because of the many benefits it provides a property.
Overall, a keyless entry system provides greater security by eliminating physical credentials that are easily lost, stolen, or copied. Additionally, property management and daily tasks become easier as user management is streamlined into a single process.
Rather than cutting a new metal key or replacing a door lock, property staff can now manage permissions through an online dashboard. User credentials can be added, revoked, or edited through the dashboard. Plus, an audit log helps track who is accessing what areas at what time, elevating the security of the property.
Other benefits include:
Remote access
Remote system management
Lower operating costs
Multiple credential methods
Future-proof
What's more, it's possible to install a keyless entry system in a few simple steps.
Learn how to become a certified ButterflyMX installer:
How to choose the right keyless entry system for your property
Now that you know keyless entry systems are worth it, it's time to start your search. However, not every keyless entry system is right for your property. Before making a decision, you must consider certain factors.
Consider the following to choose the right keyless entry system:
Property needs
Every property requires some form of security, but implementation will vary drastically. So, you must identify the areas of your property that would benefit the most from keyless entry. For some properties, external doors are best suited for such technologies. However, other properties may require a building-wide solution.
Installation
Your installation needs will vary depending on your building's infrastructure and the type of system you choose. For the smoothest installation, you should choose a wireless, cloud-based system.
Rather than requiring wires throughout the entire property, wireless keyless entry systems use minimal wires. Also known as wireless door entry systems, these solutions only require three wired connections: power, internet, and door lock. As a result, you spend less time and money on a keyless entry installation.
Credentials
Next, you must consider the type of credential your keyless entry system will use. The most common keyless entry system credentials are PIN codes and mobile phones. Biometric credentials are also used but are much more expensive and not widely accessible. Choose a system that accepts multiple credentials for the best experience.
And if you aren't ready to ditch physical keys altogether, consider a keyless entry system that accepts both physical and digital credentials.
Management
Overseeing and managing a keyless entry system's credentials can consume a lot of time. That's why you must choose a solution that's easily manageable and remotely accessible. The right keyless entry system will give you a user-friendly web-based dashboard where you can remotely manage users, review audit logs, and more.
Above all, these actions should be accessible from anywhere. Then, the property staff can remotely manage the system on their mobile phone, tablet, laptop, or desktop.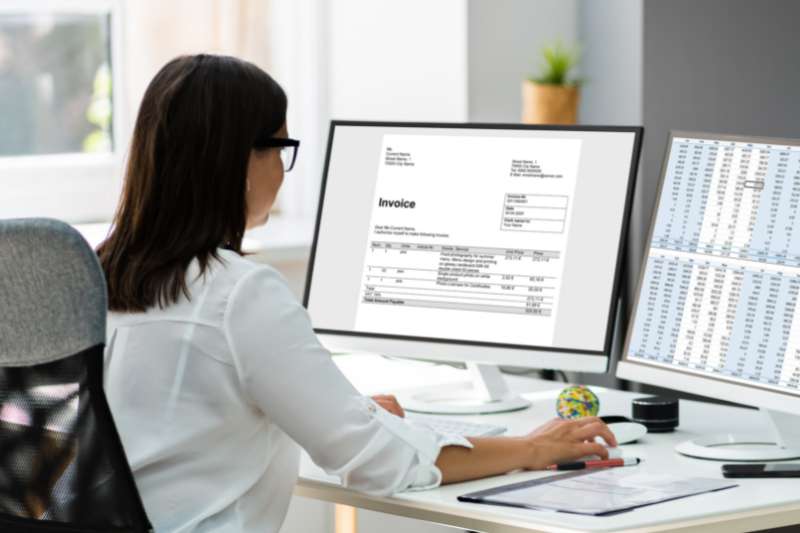 Integrations
If your property uses any property management software, it should integrate with your keyless entry system. Otherwise, staff will spend precious time juggling between platforms to manage the property effectively.
Integrations should be a major component of any keyless entry system because integrating consolidates a lot of property management work into one place.
Maintenance
Lastly, consider the level of maintenance your keyless entry system will require.
For example, a cloud-based solution requires significantly less maintenance since software updates are rolled out remotely and require no time or effort from property management. In addition, cloud-based systems can last a lot longer because they receive updates and even new features regularly.
How much does it cost to install a keyless entry system?
The cost of keyless entry installation can vary anywhere from $500 to $2,500 per door.
Numerous factors influence the cost of installation, such as:
Type of system
Hardware requirements
Building size and layout
Number of entryways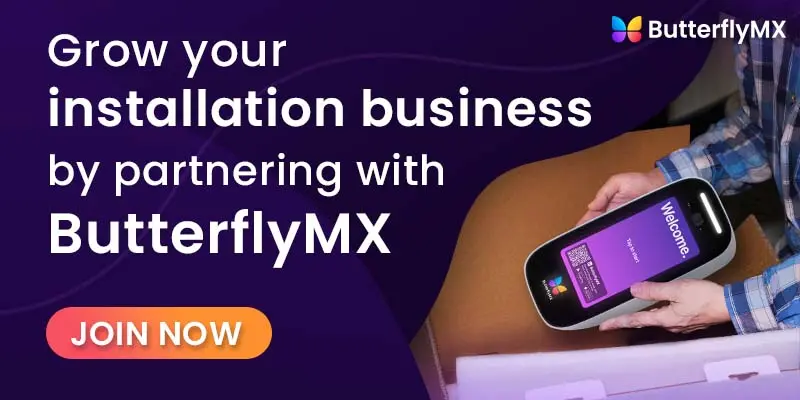 How to find a keyless entry installer
After you've chosen a system, you must find a suitable installer. The best method is to find someone who's certified to install the system you're considering.
Certified installers are professionals who have been trained and tested by the system's provider or manufacturer. Through this certification process, installers know how to correctly install the system to prevent voiding the warranty or incorrectly setting up the system.
The advantages of using a certified installer include:
Faster installation
Higher quality installation
Valid warranty
To find a certified installer, go to the system manufacturer's website or contact them directly. Then, they'll locate a certified installer near you. Better yet, they may even send their own team of installers to handle your project.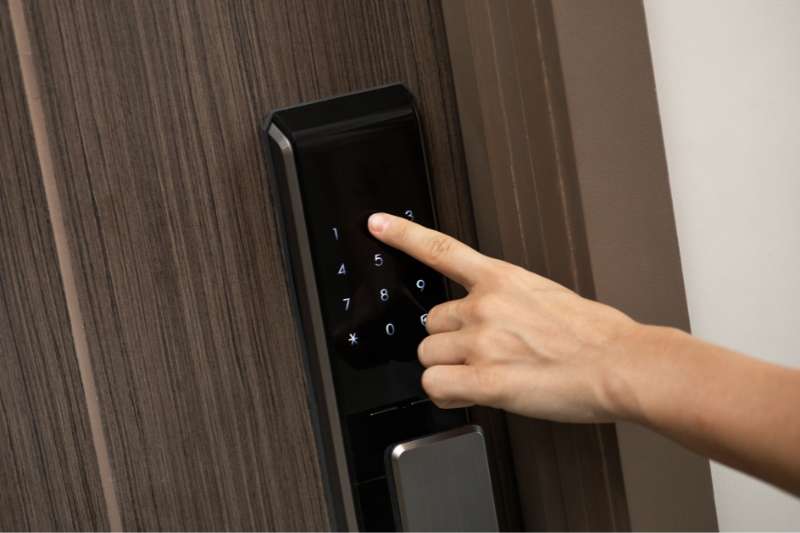 How to install a keyless entry system
Before installing any hardware, your certified installer will work with you on the plan and design. They'll discuss your needs so they can appropriately plan out your keyless entry install. After a plan is laid out, your installer will set a date for installation.
By knowing the process of how to install keyless entry systems, you're better prepared for what is to come.
Here's how to install a keyless entry system:
Run wiring. First, run all the wiring necessary for your keyless entry system. Some systems require more wiring than others, but cloud-based solutions only require a minimal amount. After the wiring is installed throughout the property, it's time to install the hardware.
Install readers or keypads. The hardware will look different depending on the type of keyless entry system you choose. Your installer will begin with the readers or keypads to entryways. This step may take some time, depending on how many entryways the property has.
Install electronic locks. If your property already has electronic locks, you can skip this step and connect them to the system. If not, you'll have to replace the existing door locks with compatible electronic locks. The number of doors you have will determine how long this step takes.
Configure system. After all the hardware is installed, the system requires configuration so it can be properly inspected and tested before onboarding property management and users.
Inspect and test. Your installer will make sure the system is working properly before onboarding users and training property management. Installers will test every door and credential method to ensure the system works.
Onboarding. Finally, the installer will onboard property management and staff. From the installer, staff will learn how to access the system, make changes, and more. From there, property management can onboard and train other users.
Takeaways
Keyless entry systems are worth it because they provide increased security, require less maintenance, lower operating costs, and last longer than lock-and-key solutions.
To find the most suitable keyless entry system for your property, consider your property's needs, installation requirements, desired credentials, management requirements, desired integrations, and maintenance needs.
The cost of installing a keyless entry system varies depending on many factors, but it ranges between $500 to $2,500 per door.
Keyless entry system installation involves six steps: running wiring, installing readers, installing electronic locks, configuring the system, inspecting and testing the system, and onboarding staff and tenants.