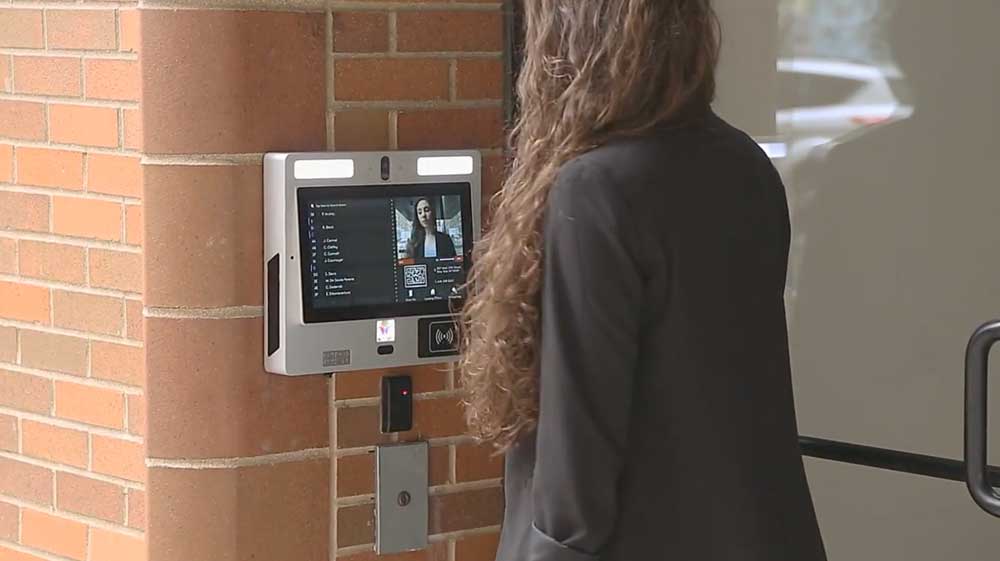 Read this post to learn how video calling works with ButterflyMX.
Unlike a telephone entry system that can only make audio calls, our smart intercom allows for video calling to a smartphone. This way, tenants can see who is at the door or gate before granting them access — even if they aren't home.
Real estate professionals also enjoy the benefits our video calling feature provides. Property managers value the added security, as our intercom system takes time- and date-stamped photos of everyone who has entered their building. And owners enjoy increased resident satisfaction through an enhanced-living experience without the added costs of running building wiring and installing in-unit hardware, which comes with traditional video intercom systems.
How video calling works
Once a resident registers for ButterflyMX and downloads our mobile app, they can receive a video call (similar to a FaceTime) when a visitor selects their name from the directory.
As a visitor, delivery person, or service provider approaches one of our smart intercoms mounted on the entryway or gate of a property, they simply use the touchscreen intercom to search the directory by resident name or unit number.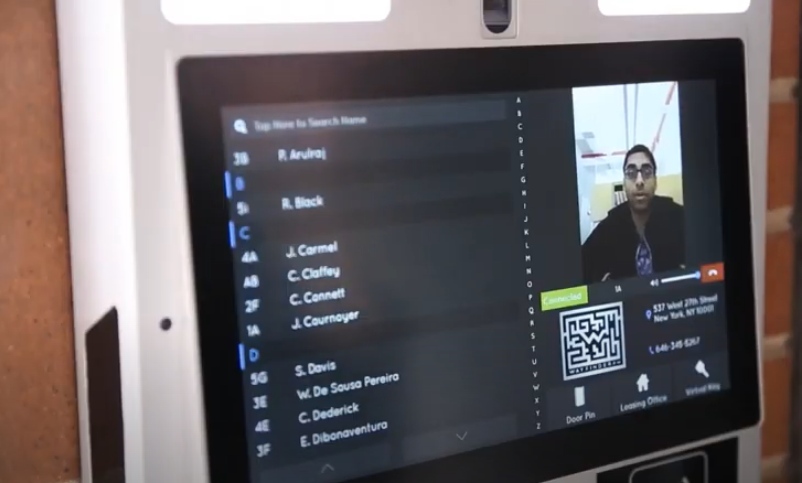 Then they click 'call' on the resident, and our smart intercom makes a video call to the resident's smartphone. The call begins as a one-way video and audio call, which means the resident can hear and see the visitor, but the visitor cannot see or hear the resident. This is nice when the resident is expecting a guest and does not need to communicate with them. They simply press 'Open door', and the door/gate is opened for the visitor and the call ends.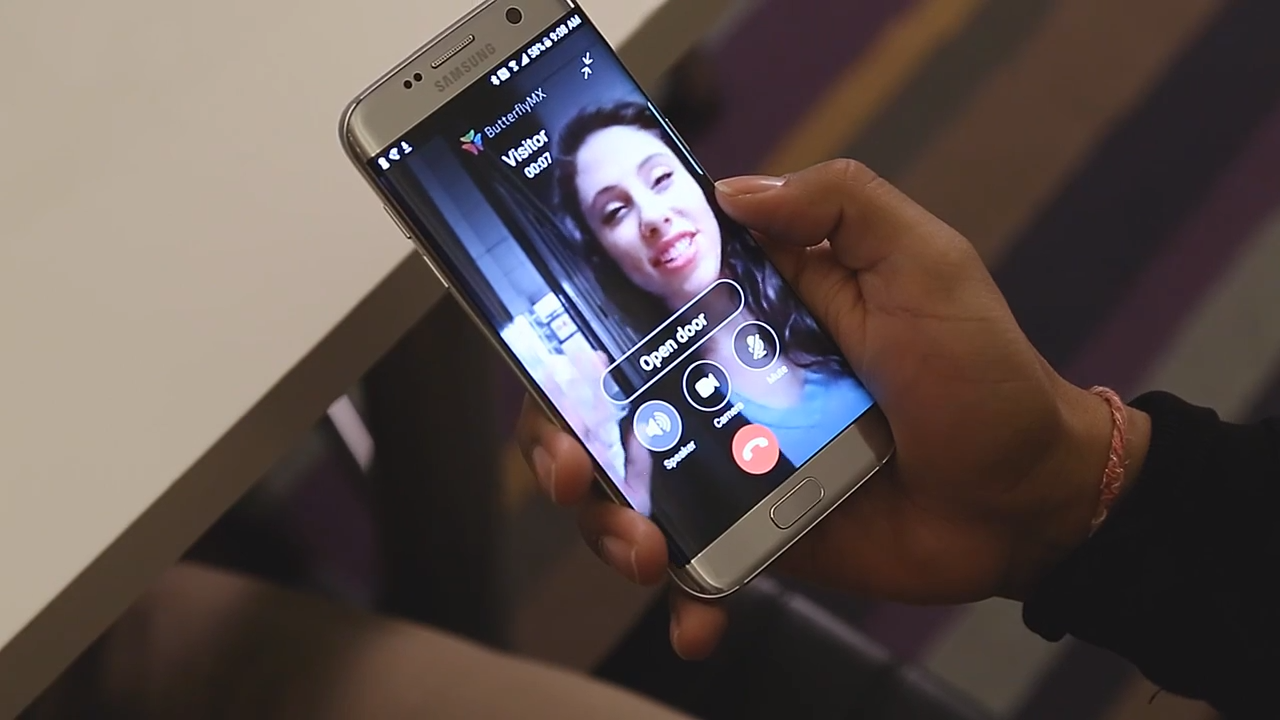 If the resident picks up the call (it's a visitor they don't recognize or they want to have a conversation), the call automatically defaults to a one-way video, two-way audio call. This means the resident can see and hear the visitor, but the visitor can only hear the resident. This is nice when they want to communicate with a visitor but don't want the visitor to see them. The resident can still provide access to the property at any time by pressing the 'Open door' button or they can hang up and the call ends.
Finally, in the event the resident wants to have a two-way video and audio call (for example, when their unexpected visitor is a friend or family member and they want to share a special moment with them), the resident simply needs to push the 'camera' button during the call and voila, the resident is having a two-way video and audio call with their visitor. At any time they can grant access to the property by pressing 'Open door,' or they can simply end the video call by hanging up.
How to set up your intercom to have the perfect video calls
To ensure that your property is able to take full advantage of the video calling feature that comes standard with ButterflyMX, there are two things you should consider:
1. How high was our smart intercom mounted? Though our installation cut sheets recommend our intercoms be mounted 48 inches from the ground to the top of the usable screen to maintain ADA compliance, in reality, some installations are higher or lower because of limitations of where it's being installed.
2. Will there be any background noise where the smart intercom is mounted? Has it been installed at a vehicular gate with lots of noisy car traffic or has it been installed at a less noisy pedestrian entryway?
Once you have answered these questions, you can make audio and video adjustments to your ButterflyMX to ensure your residents, visitors, and the onsite staff are getting the most out of video calling.
Adjusting the camera tilt on your smart intercom
We recommend our smart intercoms to be installed at 48" from the ground to maintain ADA compliance. There are instances, however, that this height cannot be achieved — for example, if there happens to be a hard building material such as brick or stone where the intercom would otherwise go. If this is the case, and your intercom ends up being installed above or below the 48" height recommendation, we can adjust the tilt of the camera inside our smart intercoms up or down so that it will still capture the visitor's face.
To do this, please reach out to your Account Manager or submit a support ticket, and our team will get your camera adjusted to the right tilt so that you and your residents will be able to clearly see who is at the front door before letting them in.
Adjusting the volume on your smart intercom
If your building or office happens to be in the heart of Times Square, you might need the volume on your intercom to be louder than at a building in Joshua Tree, California. And there's a lot of middle ground between those two extremes — maybe your building sits in front of a dog park and Uber Eats' drivers have to compete with constant barking to tell your residents that they've arrived with their dinner.
If you'd like to adjust the volume on your intercom, our Support Team can take care of that for you. Simply reach out to your dedicated Account Manager or submit a support ticket. Once the adjustment has been made, have someone test the sound to make sure the volume is at the appropriate level, and let your Account Manager know if it still needs to be adjusted further.
We've designed our smart intercoms to be extremely flexible and adaptable. If you ever want to make adjustments, please reach out to us and we'll do our best to accommodate.