One of the benefits of using the ButterflyMX mobile app is the ability to see your visitor before granting them access to your property.
But sometimes you don't want to receive a video call — a telephone call or app notification will do just fine. For example, you may be somewhere you don't have a great internet connection and a video call just isn't possible. Or, you might just prefer to avoid a phone call altogether.
There are a few different ways you can get notified of a visitor and grant them property access:
Video call if you'd like to see who is at the door before letting them in
Phone call to just speak to the visitor and then press '9' to let them in (you don't need a smartphone to use this feature)
App notification to receive only a push notification on your smartphone when you have a visitor
How to change your contact preferences in the mobile app:
Step 1: Open up the ButterflyMX app
Open the ButterflyMX app on your smartphone or tablet.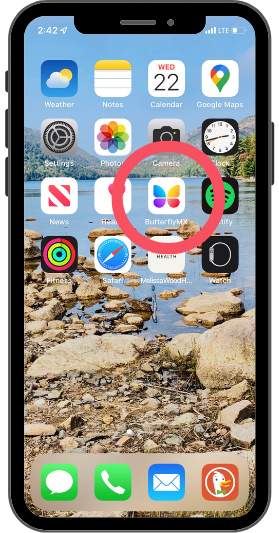 Step 2: Go to the account section
Press 'Account' in the bottom right-hand corner.
Step 3: Press 'Call Contact Preference'
Scroll down and press 'Call Contact Preference'.
Here, you can also change your other notification settings. For example, if you'd like to receive additional notifications via SMS or email when a visitor arrives (like when someone uses your virtual key or door PINs), you can control those notification settings here.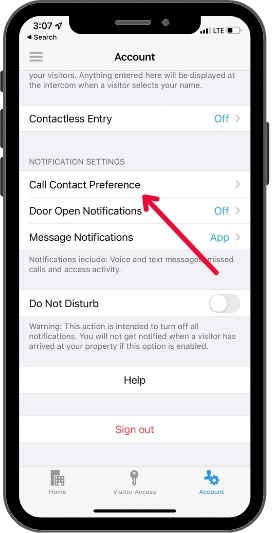 Step 4: Choose whether to receive a video call or phone call
Once you select 'Call Contact Preference', you can decide whether you'd like to receive a video call or phone call from your visitors. These settings can be changed at any time.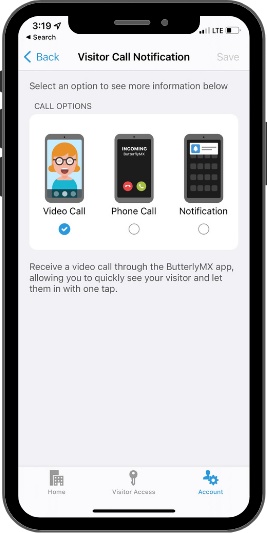 Important note: If you select the phone call option, you'll receive calls to the number you entered when you first registered for ButterflyMX. To let someone in from a phone call, you will simply dial '9' after you've answered the call. If you need to update this phone number, you can do so within the mobile app.
That's it! Now you can change whether you receive a video call or phone call at any time via the mobile app.