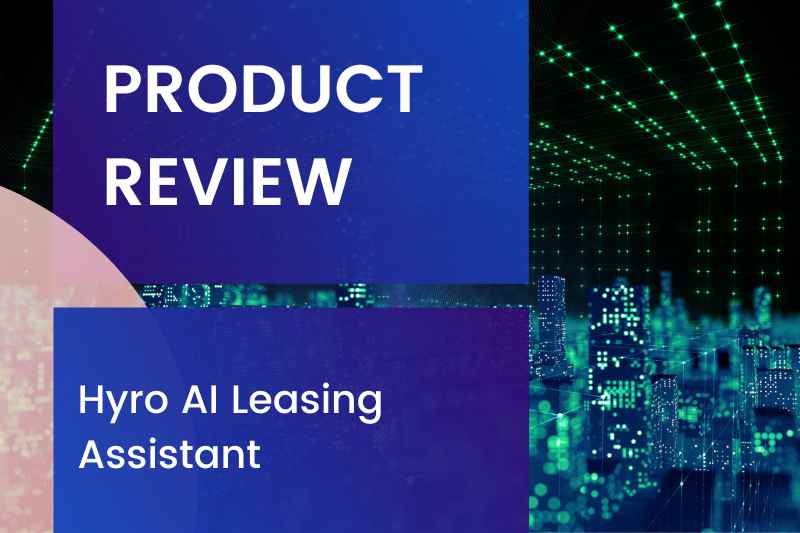 Key takeaways
Hyro was founded in 2018 as a conversational AI platform for businesses.
Hyro combines natural language processing, natural language understanding, and machine learning to mimic human conversation.
The Hyro AI software is easy to use compared to competitors, meaning users spend more time using the product rather than figuring it out.
Hyro offers a customized demo. So, you'll receive a personalized look into the product instead of a generic one.
Artificial intelligence (AI) is on the rise, and many industries are looking for ways to apply it to their own products and services. With a variety of benefits, such as sophisticated workflow automation and intelligent sales management, AI brings numerous advantages to real estate. Within the real estate industry, AI is most clearly found in tools like AI leasing assistants such as the Hyro AI leasing assistant.
The Hyro AI leasing assistant focuses on simplifying property management by streamlining digital processes. Hyro is one of the leading AI leasing assistants on the market, but does it have the right features for you? Let's take a look at the features, pricing, benefits, and drawbacks of Hyro.
This post covers the following:
About Hyro
Hyro was founded in 2018 as a conversational AI platform. The company's goal is to help businesses connect to customers with adaptive communication solutions. Hyro outlines its vision as "to simplify digital interactions across channels." In doing so, they make it easier to connect businesses with their customers.
Additionally, Hyro offers a suite of conversational tools for businesses looking to ramp up digital engagement and increase sales. These tools can answer calls to ensure you never miss or lose a lead. Further, they provide insights to take the guesswork out of catering to customer needs.
Within the real estate industry, Hyro AI is a conversational solution developed to help property managers stay on top of lead nurturing. Hyro reduces the chances of missed opportunities for engagement.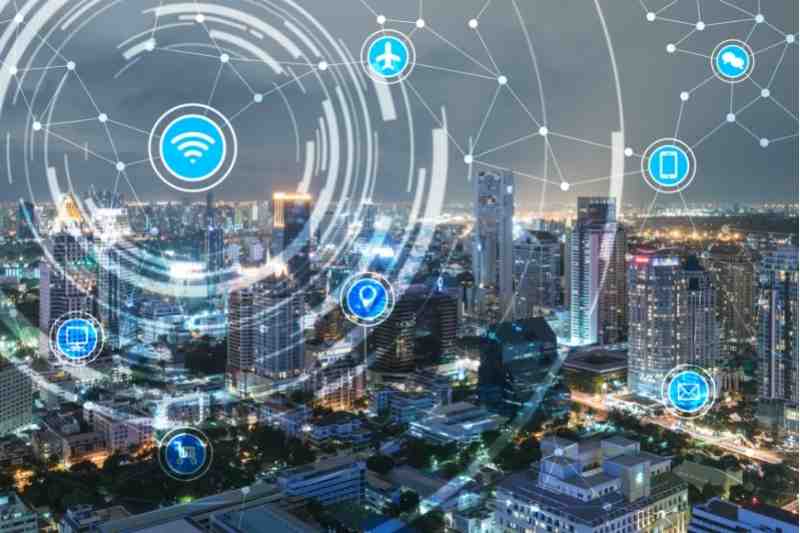 How the Hyro AI leasing assistant works
The Hyro AI leasing assistant is a complete conversational AI solution for property managers. Hyro is designed to drive greater property profitability by creating an always-on, conversational AI leasing assistant to secure and manage incoming leads. With Hyro, property managers can create and automate answering questions from prospective leads across various channels, including calls, texts, and chatbots.
Hyro AI utilizes conversational AI. Typically, conversational AI tools combine natural language processing, natural language understanding, and machine learning to mimic human engagement. So, leads feel like they're speaking with a person, not a machine.
With the Hyro AI leasing assistant, property managers can streamline and prioritize leads. Then, the conversational AI can do the heavy lifting of initial leading nurturing. In addition, Hyro is adaptive and customized for businesses, making it easier to fit with your existing lead nurturing and management processes.
Depending on how you set it up, Hyro AI can be used for:
Organizing and scheduling tours
Lead generation
Providing 24/7 customer support
Answering FAQs
Troubleshooting customer issues
What's more, Hyro also provides deeper insight into conversion data to help property managers improve their communication processes. This makes it a valuable tool in terms of helping your property grow.
Some metrics Hyro measures with its automated insight tool include:
Intent discovery
Revenue attribution
Quality analysis
Features
The Hyro AI leasing assistant has a host of features that make their AI sound human, attracting renters and benefitting property owners and managers.
Customizable question-and-answer feature to ensure that any communications going out to prospective leads are done in your brand's voice to better your marketing efforts.
Communication across various marketing channels, including calls, SMS, and web-based inquiries.
Data and analytics dashboard for customer data, including conversational analytics.
Data scraping and maintenance processes to maintain information relevance.
Hyro can take over existing conversational communication processes and automate them where possible.
A suite of features to analyze customer data and gain valuable insight to improve processes and optimize interactions on digital channels.
Check out ButterflyMX's complete guide to real estate social media marketing:
Hyro AI pricing
Hyro doesn't publish pricing on its website. However, they invite interested parties to book a customized demo of their AI leasing assistant.
Pros & cons
Pros:
Customized demo options mean that you'll be able to know precisely what Hyro can do for your business — rather than a generic product demo.
Hyro is easy to set up and customize. So, teams can quickly eliminate repetitive tasks, increasing efficiency from the get-go.
With features like conversation automation and lead management, teams can take on larger volume requests without any additional workload.
The Hyro data dashboard has pattern identification for multifamily, including automated insights. This includes deep dives into digital strategy, revenue, and conversation rates for clarity on how your property can improve.
Hyro AI responds to customers at all times — day or night. This means no one is ever inconvenienced by short operational hours.
Cons:
The internal dashboard may not be as intuitive as competitors. So, it may take time to set up the metrics that are most useful and relevant for your business.
Lack of clarity on integrations with other tools, such as CRMs.
Still in its early phases of development, so issues may take time to resolve.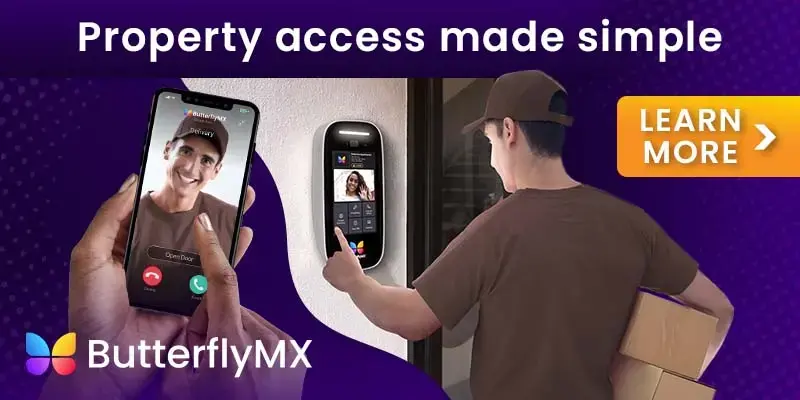 Should you get the Hyro AI leasing assistant?
The Hyro AI leasing assistant is a sensible solution for busy property management teams. Because Hyro is easy to customize, it can be ready to use quickly. So, teams spend less time tinkering with setting up new software and more using the software.
In addition, Hyro AI has a comprehensive data dashboard solution with additional metrics that measure growth and conversion rates. You can then use this valuable data to make informed decisions regarding your property's marketing and financial efforts.
Keep in mind, however, that Hyro AI is still in its early stages. So, you must consider its limitations. For example, Hyro does not offer much insight or clarity into its integrations, such as with CRMs and other marketing technology tools. Further, Hyro being in early-stage development means they may not be as quick as competitors when it comes to fixing issues or bugs.
Overall, Hyro offers a lot of value for teams looking for an out-of-the-box AI leasing assistant solution that teams can deploy quickly and easily. There is not a lot of initial training needed. So, teams can use it immediately to automate the repetitive parts of their workload. As a result, they can keep a consistent communication stream with leads on digital channels.
Alternatives to Hyro AI
In addition to Hyro AI, many alternatives may be a better fit for your property. Let's look at some alternatives to the Hyro AI leasing assistant.
Zuma employs conversational AI for its AI leasing agent, Kelsey. Using Kelsey, teams can automate lead engagement, scheduling, viewing, and many other repetitive tasks quickly and easily. Zuma's AI leasing agent also features additional automation for lead follow-up and nurturing to drive higher conversion rates.
BetterBot is a multifamily leasing assistant that automates the leasing process. With BetterBot, property management teams can streamline their communications process while simultaneously eliminating repetitive tasks from their workload. BetterBot can be used to respond to leads from any source at any time and can be set up quickly and easily for maximum efficiency.
Disclaimer: ButterflyMX provides these blog posts to help our customers and potential customers make the right business decisions for them. Our blog posts are based on the information we have available to us at the time of writing.