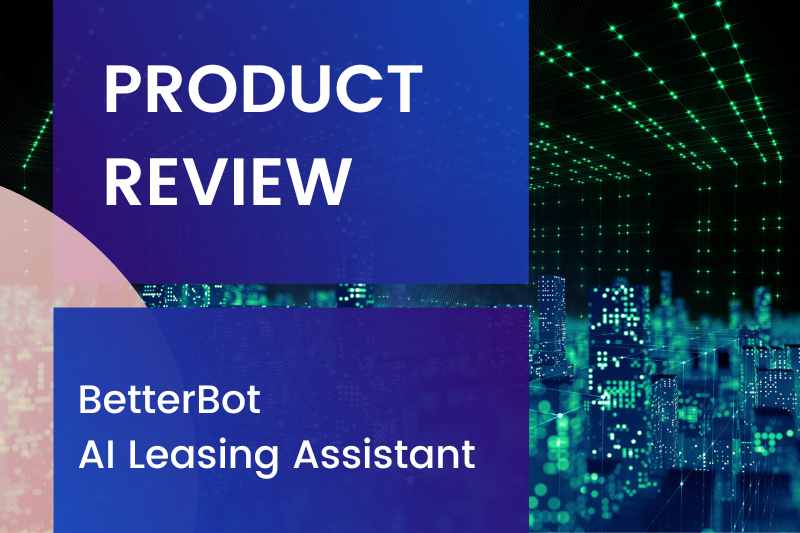 Key takeaways
BetterBot was founded in 2018 as a complete multifamily digital solution.
The BetterBot AI leasing assistant uses conversational AI to appeal to prospects and nurture leads.
BetterBot's automated leasing agent is multilingual, expanding the number of prospects you can cater to.
The BetterBot AI leasing agent can be completely customized to meet the specific needs of your property.
Thanks to recent technological developments, artificial intelligence has become a viable and valuable "assistant" to businesses across different industries. And the apartment rental industry is no exception. Innovations brought to life with AI can automate operations, free up time for managers, leasing agents, and staff, and boost an organization's bottom line by increasing staff productivity. One quickly growing AI innovation is the AI leasing assistant.
One assistant you may be considering is the BetterBot AI leasing assistant. But what can BetterBot do for you and your property? Continue reading to learn more about the BetterBot AI leasing assistant, including its features, pricing, and pros and cons.
This post covers the following:
About BetterBot
BetterBot is a multifamily digital leasing solution founded in 2018. With headquarters in Atlanta, GA, BetterBot builds conversational AI leasing software specializing in the real estate rental market. They promise their multifamily customers a response to every lead, from every source, at any time when using BetterBot AI leasing assistant.
Further, the BetterBot automated leasing assistant uses advanced AI technology software to:
Answer frequently asked questions.
Arrange tours, including self-guided tours.
Follow up with leads from prospective renters.
Uses conversational touchpoints to sound human — not robotic!
How BetterBot AI leasing assistant works
The BetterBot automated leasing assistant fields leads and requests for information on your website. Its Guided Conversations feature encourages prospects to schedule tours, answers questions with customizable responses, and addresses lease inquiries to expedite the leasing process.
Further, BetterBot nurtures all leads by following up with them via email. Then, they pass this information on to property leasing agents in real-time. If you'd like, you can integrate BetterBot with your existing property management software and customer relationship management software to immediately contact new leads as they come.
What's more, the BetterBot AI leasing assistant fields and processes every lead received from different marketing sources. This way, no information is missed, and prospects are empowered to learn about your property on their time.
Features
The BetterBot AI assistant never sleeps! In fact, it's ready to respond to prospect questions and follow up on leads at all times — day or night.
The AI is fully customizable. BetterBot can be designed to fit the unique needs of your multifamily operation, acting more like a virtual assistant than an AI bot.
You can communicate with all leads — no matter their preferred language! The BetterBot AI leasing assistant is multilingual.
Intelligent appointment scheduling means BetterBot sorts out which units are available and guides prospects to schedule tours to visit them. Further, you can embed virtual tours and videos so prospects can tour your property at any time.
The fully embedded photo gallery keeps your prospect engaged in the conversation with property photos from your gallery embedded in the chat.
Watch how ButterflyMX works: 
BetterBot pricing
BetterBot pricing for their AI leasing assistant isn't available on the company's website because of the many different ways it can be customized to meet your specific needs. However, you can contact them for a demo, price estimate, and free trial.
Pros & cons
Pros:
BetterBot comes entirely "trained" for easy onboarding and is ready to go in three days or less.
Since almost 50% of leads are just asking for more information, BetterBot takes them off the hands of busy leasing agents, leading to better lead quality.
Can connect to any marketing solution, including PMS and CRMs.
Integrates with all major calendars.
You can add BetterBot to Google, Facebook, Instagram, Twitter, and anywhere in the online stratosphere.
Cons:
BetterBot is still a fairly new company, meaning there are few reviews and customer testimonies.
Being a new company, BetterBot may take time to resolve issues. However, this will likely improve as the company grows.
It may be time-consuming to personalize the question and answer options.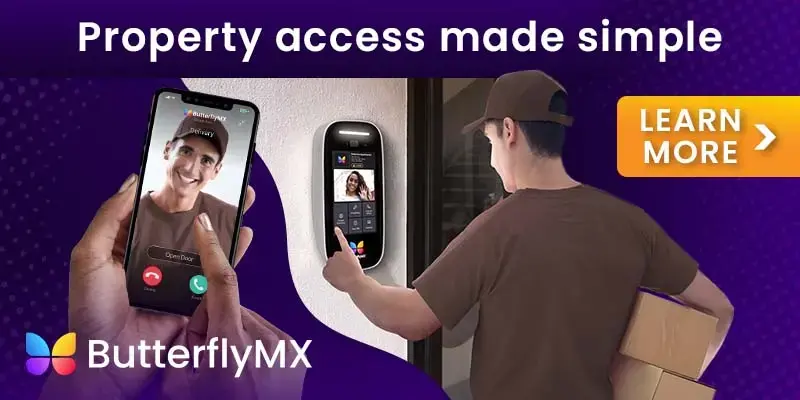 Should you get the BetterBot AI leasing assistant?
Are you looking for a solution that relieves your leasing agents from some of the burdensome tasks that decrease efficiency? If so, then BetterBot may be a good fit for your property.
BetterBot has one of the smoothest, easiest onboarding processes for AI leasing agents. So, staff can set the software up quickly. Then, BetterBot jumps in, taking the lead by fielding incoming inquiries, follow-ups, and scheduling tours.
Alternatives to BetterBot
There are several alternatives available to the BetterBot automated leasing assistant. Let's take a closer look at some similar solutions.
Lisa by AppFolio is Appfolio's answer to AI leasing assistants. Lisa has been "taught" to handle the repetitive and time-consuming conversations that leasing agents usually take on.
The Appfolio AI leasing agent can assist with mundane conversational duties while working with human operators. What's more, Lisa is constantly acquiring training data for "her" future interactions. Lisa then uses the new information, coupled with her intrinsic knowledge, to further assist agents in answering more complex questions, following up on leads, and scheduling tours.
ResMate by Respage is an AI leasing assistant designed to accelerate the leasing process by answering prospective renters' questions, qualifying prospects, following up on leads, and scheduling tours.
This AI leasing agent frees up time for leasing agents and property managers, allowing them to concentrate on tasks in need of human hands. ResMate responds to incoming inquiries instantly, eliminating the possibility of lost leads and decreasing the need for agent intervention in the leasing process.
Disclaimer: ButterflyMX provides these blog posts to help our customers and potential customers make the right business decisions for them. Our blog posts are based on the information we have available to us at the time of writing.