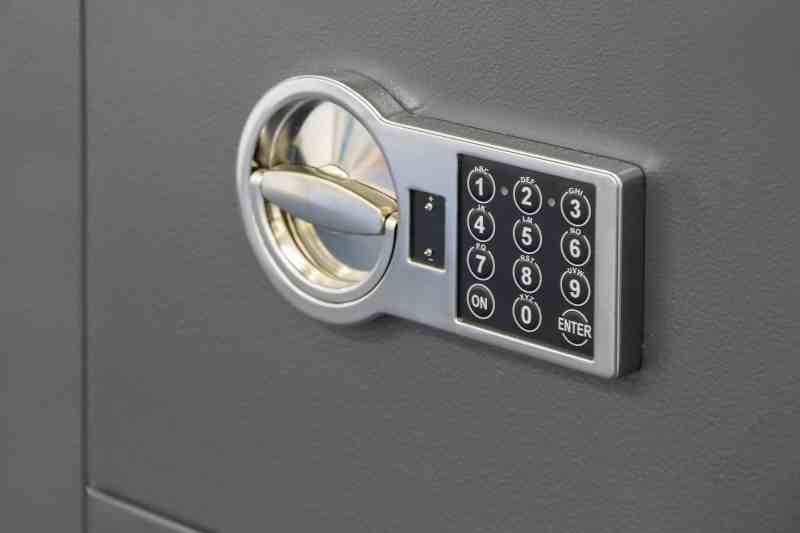 A key safe is a convenient way to track and manage keys at your property. It also offers a useful solution for storing keys securely. Key safes allow you to set aside keys for service providers and store duplicate keys for residents in case of lockouts. Further, it allows visitors to access keys to your building's shared amenity spaces or vacant units to tour.
Read on to learn more about how to use and install a key safe. You'll also discover the benefits of having a key tracking solution at your property. Finally, we'll give you our picks for the top five best key safes — plus a better alternative to a key safe.
In this post we cover:
What are key safes?
A key safe is a durable metal box that securely stores keys in your residential or commercial building. They can be mechanical or digital and are typically unlocked with a numerical combination code. As a result, residents and guests can use them to retrieve keys and access authorized areas throughout the building.
What's more, safes are affordable! They usually cost under $200, making them a cost-effective key storage solution for small buildings.
Key safe use cases
Store keys for maintenance personnel. A key safe allows property managers and owners to store keys for IT technicians, inspectors, plumbers, and more.
Allows guests to retrieve keys. Allow guests to access keys for shared amenity spaces like pools, fitness centers, or rooftops.
Self-guided tours. With key safes, prospective residents can retrieve a key to tour a unit without requiring assistance from a staff member.
Store keys for service providers. Do you use third-party services for cleaners, dog walking, or deliveries? If so, a key safe allows them to conveniently retrieve keys to access your building.
Store extra keys in the case of lockouts. If you have duplicates of keys, you can store these securely in a key safe. Then, if a resident gets locked out, they can get in without communicating with a staff member.
Learn how to conduct self-guided tours at your building:
Are key safes safe?
Key safes that are made of durable materials like steel alloys and fitted properly are difficult to break into and generally considered safe. The most reliable key safes fit snugly into a wall for optimal security. This discourages theft since they're less likely to be picked or tampered with when fitted correctly.
Safes that aren't mounted should be kept indoors in a secure area so only authorized users can access them. This will prevent unauthorized individuals from removing the safe from your building.
How to install a key safe
You can opt to install a safe in the brick or other exterior wall at your property. Otherwise, you can choose to mount it indoors in a reception area or lobby. It's important to hire a certified installer to carry out this process to avoid unnecessary damage to your wall.
Installing a key safe includes:
Measuring the dimensions of the safe for the best fit.
Drilling holes into the wall.
Fitting the key safe with high-quality bolts.
With this in mind, it's crucial that the safe is fitted snugly into the wall. This minimizes gaps between the safe and the exterior of your building, which will prevent people from trying to pry the key safe out of the wall.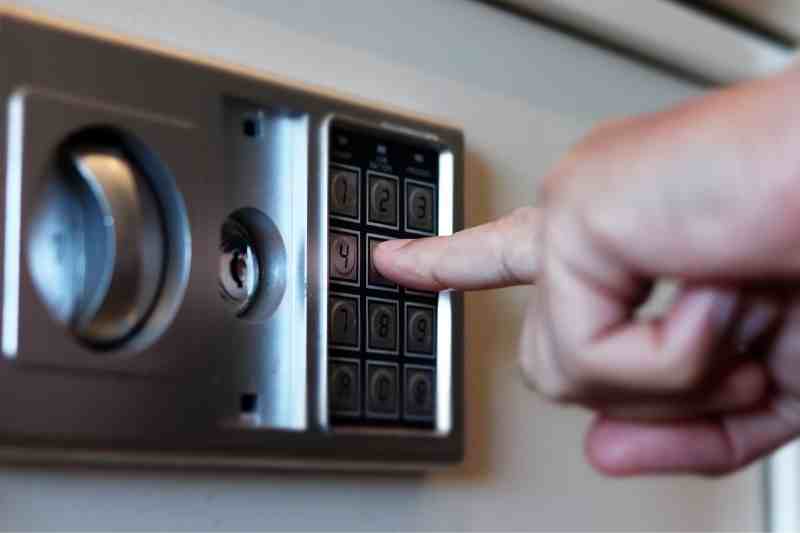 Limitations of key safes
Can only store a limited number of keys. Most key safes store up to 10 keys, which isn't ideal for large multifamily buildings with several units.
Susceptible to extreme impact. Key safes are typically made of steel but can be smashed with blunt force. So, they should always be stored in a discreet area.
People may share the combination. If several people know the combination to your safe, they can access the keys at any time. As a solution, you can opt to regularly change the combination on your safe. However, this is tedious and must be done manually. Further, there are a limited number of numerical combinations that you can use.
Only has one compartment. Because key safes don't have multiple secure compartments like key lockers, even authorized users have access to all stored keys.
What's the best key safe?
There are plenty of key safes to choose from. With so many on the market, how do you narrow down your key storage choices?
Here are the top five best key safes on the market: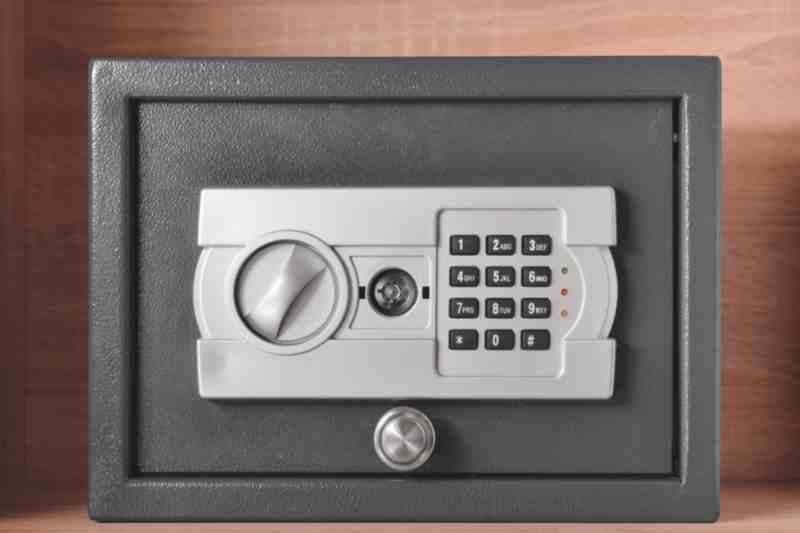 1. Global Industrial Electronic 270299
Google rating 4.5/5
The Global Industrial Electronic safe is the best digital key safe on the market.
Pros:
Heavy-duty steel construction
Battery-powered lock
Has 48 hanging key hooks for easy access
Cons:
Doesn't come with mounted screws
Batteries must be purchased separately
Pricey at $197.46
2. Burton Keyguard XL
Google rating 4.5/5
Are you looking for a discreet key safe for the outdoors? The Burton keyguard XL is your choice.
Pros:
Weatherproof
Police-approved
Easy-to-use mechanical push-button lock
Holds between five and seven keys
Bolts included for easy outdoor installation
Affordable at $100
Cons:
Small and not ideal for large properties
No key hooks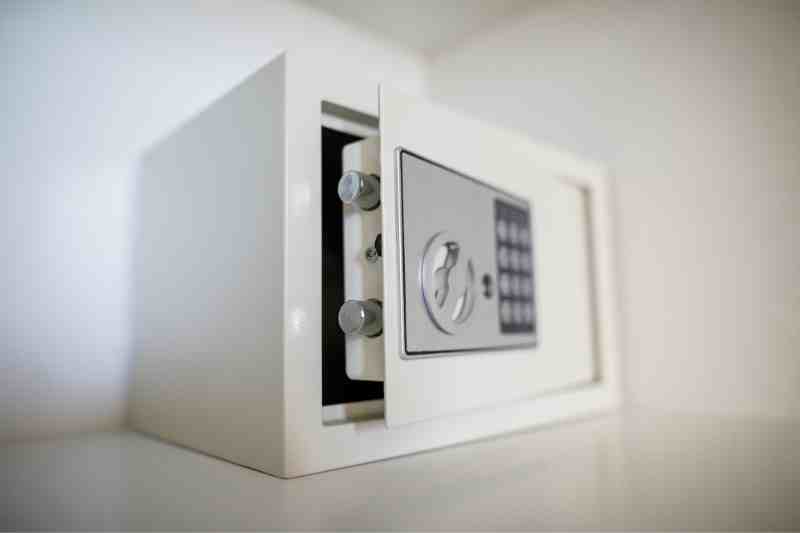 3. Defender Push Button key safe
Google Rating 5/5
If you need a mechanical key safe, the Defender Push Button may be for you.
Pros:
Convenient auto-lock feature
Holds up to six keys
Weatherproof
Affordable at $35
Cons:
The cover isn't as secure as other options
4. Barska CB13534
Google rating: 4.5/5
The Barska CB13534 key safe is the best choice for properties that need high-capacity safes.
Pros:
Holds up to 100 keys
Has numbered and color-coded key hooks
Comes with a log sheet
Has pre-drilled holes for quick and easy installation
Cons:
5. Master Lock key safe 5426EURD
Google rating: 4.5/5The Master Lock key safe is police-approved, making it among the safest choices.
Pros:
Affordable at $99.93
Police approved
Optimized for indoor and outdoor use
Digital
Cons:
Only holds five keys
Not ideal for large multifamily properties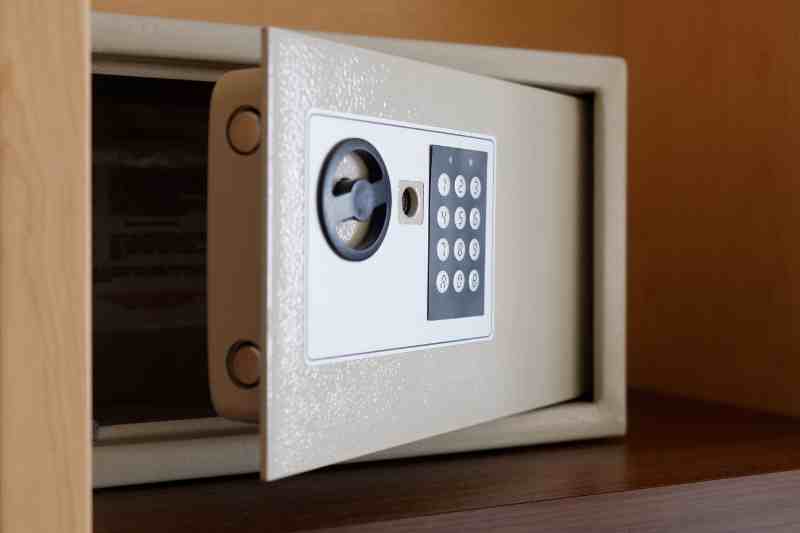 Best key safe alternative
The most secure alternative to a key safe is a key locker. Key lockers hold more keys than safes, making them better for multifamily and commercial buildings.
What's more, the ButterflyMX Key Locker takes a time- and date-stamped photo whenever someone retrieves a key — and you receive a real-time notification. As a result, property managers and administrators can stay aware of who's accessing the property and when. So, guests get a seamless entry experience without compromising security. For this reason, key lockers are the best key storage solution.
Additionally, key lockers have multiple secure compartments, so users can only access the key that they've been authorized to use.
What's more, key lockers generate unique digital access codes that service providers and visitors can only use once. A key locker also keeps a digital log of everyone who accesses it. This boosts safety for residents and staff at your building and makes facilitating self-guided tours easy.
The benefits of key lockers
Enables self-guided tours: Use a key locker to store keys for self-showings at your property.
Streamlines visitor management: Grant technicians and maintenance workers access to your property conveniently.
Accommodates service providers: Residents can use key lockers to store keys that dog walkers or house cleaners can retrieve to enter the unit.
Facilitates contactless self check-ins: Key lockers allow visitors and guests to retrieve keys without a property manager having to be onsite.
Learn how to set up a ButterflyMX Key Locker for self-guided tours:
Takeaways
A key safe is a convenient key tracking solution for small buildings but isn't ideal for large multifamily buildings.
Mounted safes must be installed by a certified installer.
Key safes can be used to store keys in case of lockouts, for service providers and technicians, and for guests to use shared amenity spaces.
A key locker is a more secure alternative to a key safe. As a result, key lockers are the best option for large multifamily and commercial buildings.