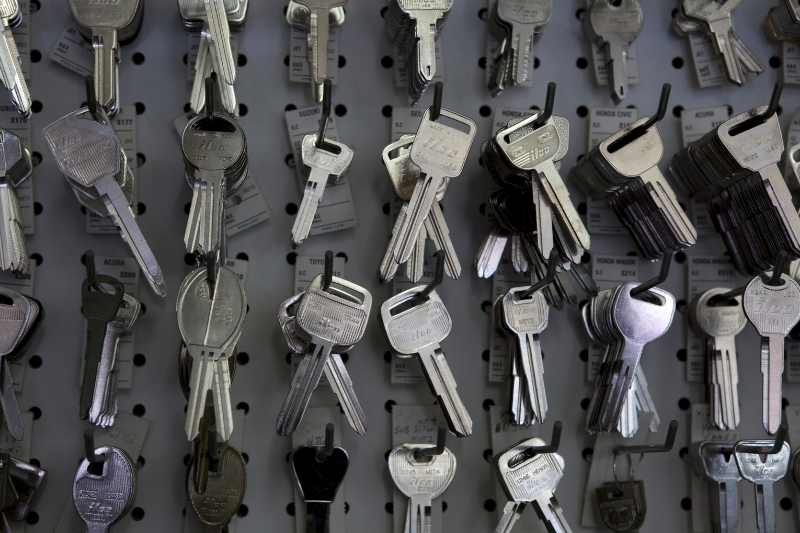 As the real estate industry evolves, modern approaches to storing and organizing keys are expanding to better address the needs of property managers and owners. Key storage solutions like key cabinets, key lockers, key safes, and lock boxes all serve to keep keys secure and organized. So, key storage provides a holistic solution to managing building access.
Finding the right solution for storing keys at your property will help you seamlessly manage access to your building and the rooms within for visitors, service providers, prospective renters, and more.
In this post we cover:
What is key storage?
Key storage refers to any method for storing, organizing, and managing keys. There are many different kinds of key storage solutions that allow you to conveniently leave behind a key for trusted service providers or visitors. Physical key management systems help keep your building safe and secure while giving access to those who need it.
Key storage for multifamily & gated communities
Effective key management benefits multifamily properties and gated communities by empowering property managers to securely store several keys for residential apartment units, shared amenity spaces, and more.
A key tracking system for apartment units is especially helpful for situations like:
Providing access to service providers like maintenance workers at buildings with no on-site staff.
Empowering residents to grant access to their units by securely leaving behind a key — no more leaving keys under doormats.
Enhancing building security for residents and staff.
Enabling self-guided apartment tours.
Enabling contactless check-ins for visitors and technicians.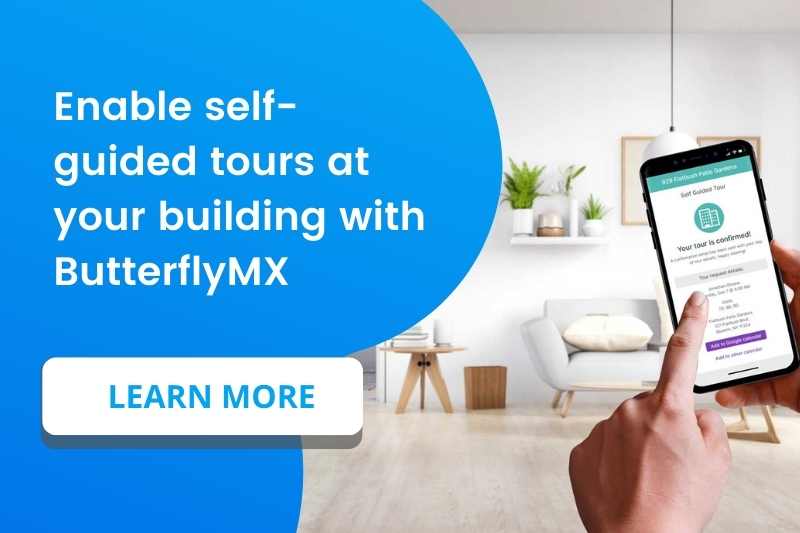 Key storage for commercial & industrial properties
Commercial and industrial properties also benefit from physical key management systems. This is because they allow you to organize keys for office spaces, storage facilities, and warehouses. If you have a commercial building with several office units, implementing a key storage solution like a key locker provides a convenient way for employees to access office spaces.
Additionally, if you own an industrial property like a warehouse or storage facility, implementing key storage can vastly improve business operations by providing you with a safe and secure way to manage access.
How key storage can benefit your business:
Enable access for technicians, inspectors, and maintenance workers.
Give employees access to spaces they're authorized to use.
Save time for on- or off-site staff.
Common key storage solutions
Even once you've determined that your property needs a key management solution, there are still plenty of options to choose from. The biggest differences between different key organizing systems include usage, aesthetics, and user capacity.
The 4 primary key storage solutions are:
1. Lock box
A key lock box is a small container that stores a physical key. It is usually made of steel or zinc alloy and is around the size of a smartphone. Most lock boxes use a combination lock that requires users to enter a code to unlock the box and retrieve keys.
Using a lock box for keys is an easy way to store individual keys, but they're not great for organizing several keys to multiple units. Key lock boxes also aren't as secure as other options on this list.
Are lock boxes easy to break into?
Because lock boxes aren't designed to withstand heavy impact, they're extremely easy to break into. Lock boxes are usually constructed from affordable materials that are prone to cracking or breaking under heavy force. So, they aren't as durable as other options on this list and can leave your property vulnerable to unauthorized entry.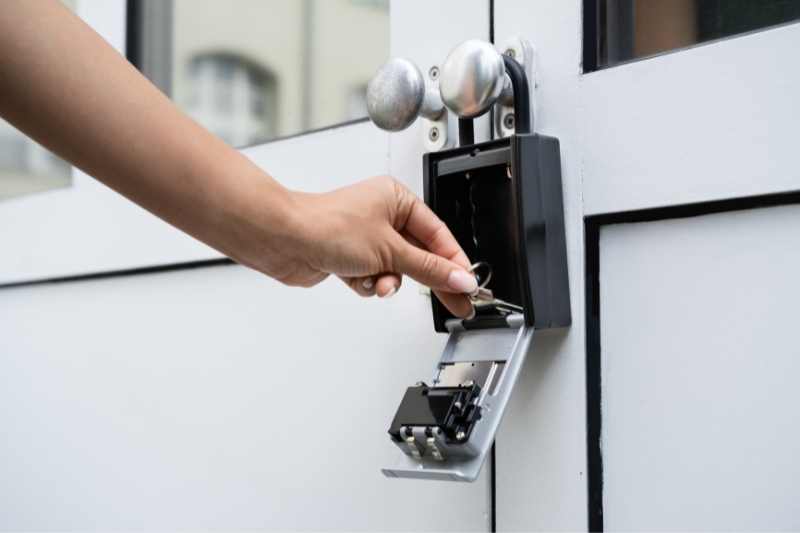 2. Key cabinet
A key cabinet is a steel cabinet with multiple hooks or compartments where you can store several keys. Key cabinets often require you to enter a code or numerical combination to open them.
This solution is great for storing multiple keys but isn't the most reliable option. When a key cabinet is open, it gives the user access to all of the keys in the compartment. This means a user can easily take a key that doesn't belong to them.
What's more, because all of the keys are on display in a key cabinet once it's opened, it increases the likelihood of residents unintentionally taking the wrong keys. This increases the frequency of lost or stolen keys, which can become costly over time.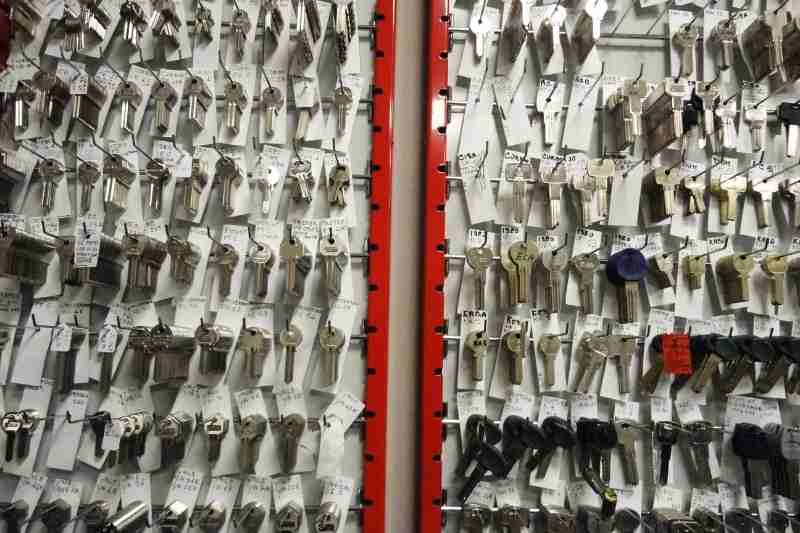 3. Key locker
A key locker is a locker with several compartments that you can unlock by entering a credential like a PIN code. Most key lockers are electronic with some sort of access control device where you enter your credential.
The best key lockers have sensors in the bottom of each compartment that detect weight so that they can easily sense when someone adds or removes a key. They also log the exact date and time of when the user takes the key and returns it. As a result, key lockers are generally the most seamless and secure key management solution.
Pro tip: When purchasing a key locker, look for one that takes a time- and date-stamped photo of whoever retrieves a key, and even notifies you when someone takes or returns one.
4. Key safe
A key safe is a small- to medium-sized steel box that requires users to enter a code or combination to open it and retrieve keys. Key safes are quite similar to key cabinets, but the major difference is that they're usually smaller and less bulky than cabinets.
Key safes can either be:
Mechanical: These safes are secured by mechanical locks, like combination locks or classic tumbler locks.
Digital: A digital key safe is electronically powered and usually requires users to enter a PIN code on a digital keypad.
Because of their similarities to key cabinets, key safes also have similar flaws. A key safe allows you to store several keys, but once it's open, a user can access all of the keys stored inside. This poses a potential security risk because it doesn't limit the user to the key that they're authorized to use. As a result, this gives them access to any key that may be stored in the safe.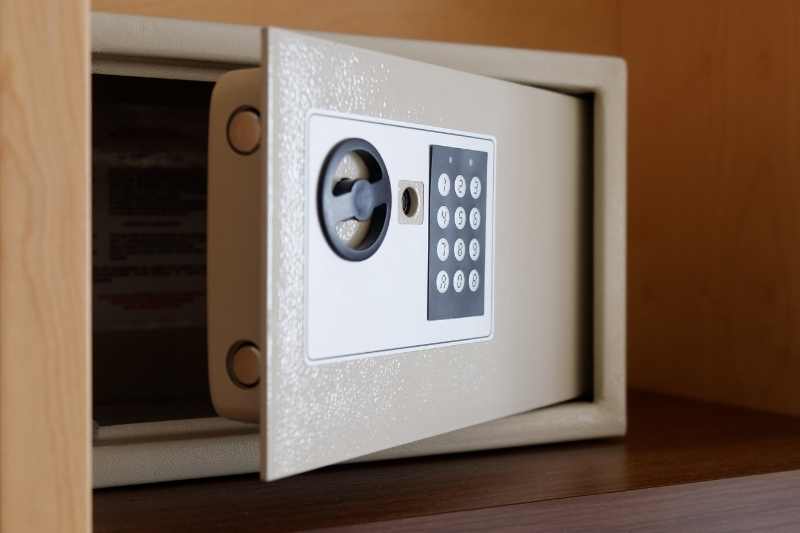 How much does a key storage solution cost?
The price of key management solutions varies depending on which system you choose.
A key lock box is the most affordable option, usually ranging from $10 to $100 depending on its capabilities
Key cabinets and key safes typically cost anywhere from $30 to $300.
Key lockers are the most secure option and their pricing varies depending on installation costs. If you opt for a key locker, it's essential to hire a certified installer for set-up.
How key storage benefits your building
Key storage solutions allow you to manage every access point at your building with ease. Implementing key management at your property reduces the likelihood of lost or stolen keys. What's more, it modernizes how visitors, residents, and delivery couriers alike access your property.
Here are four ways key storage can benefit your property: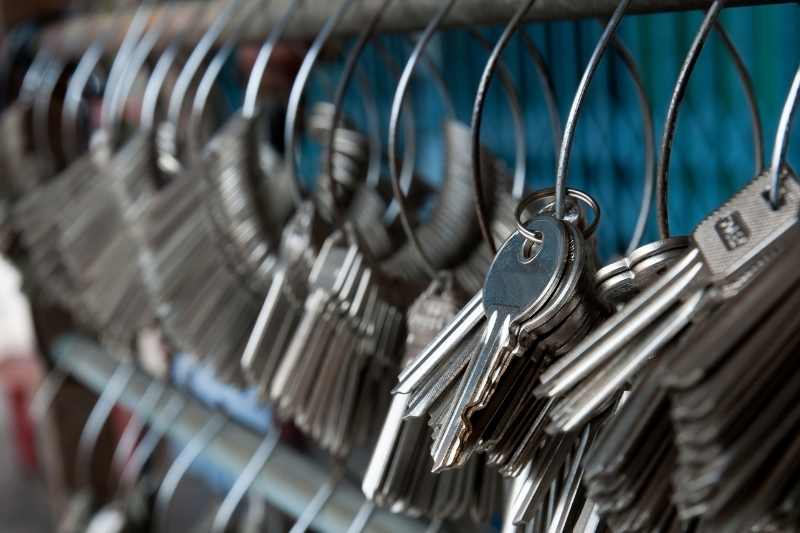 Store keys for service providers
Physical key management allows you to leave a key to any unit or room in the building. That way, service providers can independently retrieve a key and return it after they're done. This gives service providers the freedom to access rooms securely, but you still enjoy peace of mind knowing that they can't access the key without permission.
Off-site property management teams especially benefit from key storage because they don't have to go onsite just to let in a service provider. Residents also appreciate key storage systems to let in their dog walkers, cleaners, and other service providers. As a result, they don't need assistance from staff — and don't have to leave keys in unsafe places like under the doormat.
Retrieve keys for shared facilities and amenity spaces
Key management also allows you to store keys for shared spaces like fitness centers, pool rooms, and more. This allows residents to access shared spaces and return the key once they're done using it.
High-traffic areas require effective key storage solutions since several residents may come and go throughout the day. Choosing a key management system with several compartments like a key locker allows you to securely manage access and accommodate all residents.
Self-guided tours
If you need to fill a vacant unit, it's worth offering self-guided tours so prospects can view the unit on their own time. And a key storage solution is a must for enabling contactless tours.
With this method, you can store a key to the vacant unit (and any amenity spaces) using your preferred key storage solution. All your prospects have to do is schedule a time to visit the unit and retrieve the key(s) from the storage system.
Make sure you give each prospect adequate instructions on how to access the key before their self-guided tour. Otherwise, they may not know how to retrieve or return the keys.
Learn more about how to enable self-guided tours at your building:
Visitor management
If your residents have visitors who need regular access to their units, they can use a key storage solution to manage access for their visitors without requiring assistance from property staff. With a key management solution, residents can let visitors into their units safely and conveniently — even when they're not home.
What's more, residents can designate a specific time range for entry. This means that visitors will only have access to the unit when the resident authorizes it. So for example, if a resident needs a visitor to have access to their unit between 2:00 – 4:00 pm, the visitor will only have access during this time frame.
Choosing a key storage solution
With so many options on the market and so many variables to consider, how do you choose a key storage solution? First, consider your budget. That'll give you a starting point to consider various options for storing keys.
Then, consider other factors, including:
Usage: Determine what your property's usage needs are by deciding how you're going to use your key storage solution. Will it be used primarily for self-guided tours? Or will every resident have access to the key storage system to store their own keys?
Number of users: A large building with hundreds of tenants is going to require a more sophisticated and secure key storage solution than a smaller building. Consider where and how you're going to streamline access to your building for residents and visitors.
Building aesthetic: If you have a luxury apartment building, implementing high-tech key storage solutions at your building will improve resident satisfaction and increase the value of your property.
Takeaways
There are many different types of key storage solutions including key lockers, lock boxes, key safes, and key cabinets.
Key management is a convenient way to store and organize keys for self-guided tours, as well as for service providers like dog walkers, housekeepers, and contactless package deliveries.
Key storage is a great option for seamlessly managing access at your building.