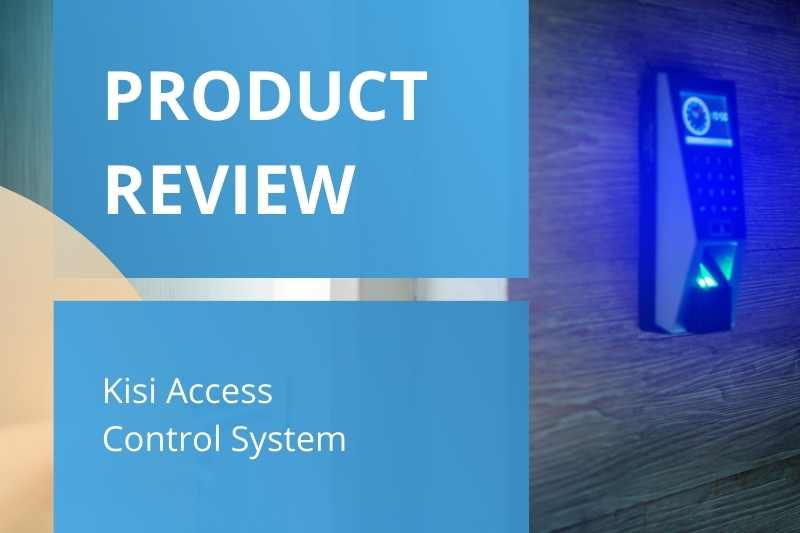 In your search for the best cloud-based access control system, you've likely come across Kisi. As one of many access control providers, Kisi is a system to consider. But is it right for your building?
In this post, we discuss how Kisi works and review its access control system. Then, we'll help you decide whether you should get Kisi or invest in a different access control solution.
Navigate this post: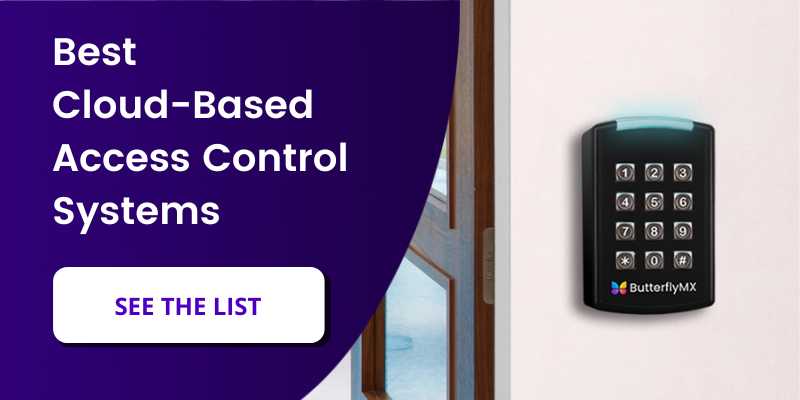 About Kisi
Founded in 2012, Kisi is an IoT company whose mission is to change the way facilities are secured. From offices in Stockholm, Sweden and New York, the company offers physical security and access control products with the goal of simplifying everyday experiences.
Although Kisi's first access control system prototype was introduced in 2012, it has been refined over the years. Today, its cloud-based system is installed in many buildings around the world.
With Kisi, you can create a keyless entry experience into and within any building or facility. However, its solutions are designed primarily for commercial and office buildings.
How Kisi works
Kisi's cloud-based access security system includes both hardware and software. You can use the system as a standalone option, which involves installing Kisi's reader and its control panel. Alternatively, you can overlay it on top of an existing access control system by simply installing the Kisi controller alongside your existing readers.
The Kisi system includes:
Door controller: The Kisi Controller Pro is the brain behind the system, enabling controlled access at any entry point, including doors, elevators, turnstiles, and gates.
Reader: The Kisi Reader Pro is an IP-based access control reader that you install at any entrance. It receives five different communication channels: Ethernet, WiFi, NFC, Bluetooth, and cellular. It also works with a variety of access credentials, from fobs to key cards to smartphones.
Cloud-based dashboard: The system management software is cloud-based. So, admins can manage access from anywhere, on any device.
Key cards: Kisi's 128bit AES encrypted key cards can be customized with your own branded design. Alternatively, you can order them blank to print on.
Tags: Kisi Tags are key fobs that users hold up to the reader to gain access.
Mobile app: The Kisi mobile app enables users to unlock doors by tapping a button within the app. The app is available on iOS and Android devices, as well as the Apple Watch.
Watch how ButterflyMX works:
Kisi review
If you're looking for an access control system for your commercial building or office, you might be considering Kisi. So, read on for a more thorough review of this system, including its features, cost, and pros and cons.
Features
Multi-site management: From the cloud-based dashboard, you can manage multiple locations with different sets of tenants.
User access groups and roles: Admins can create and assign groups and roles to each user to simplify and automate access permissions.
Time-based access: Building administrators can schedule unlock times, create self-expiring access passes, and set other time restrictions for access.
Flexible access credentials: Users can open doors using a variety of access credentials, including smartphones, key cards, and fobs.
Remote locking and unlocking: Through the dashboard or app, you may be able to lock or unlock doors remotely — although only admins may do this, not tenants.
Elevator controls: Restrict elevator access to only certain floors based on a user's role or group.
Video camera integrations: You can integrate Kisi with a video camera, which allows you to monitor the area from the Kisi dashboard, store video footage in the cloud, and more.
Other hardware integrations: In addition to video cameras, Kisi also integrates with other third-party hardware, including doorbells, alarm systems, face scanners, and locks.
Pricing
Kisi pricing isn't readily available on the company's website. Instead, you have to contact its sales team to request a quote.
However, third parties list hardware prices as follows:
Reader Pro: $599
Reader Pro Outdoor: $699
Controller Pro: $899
You'll also have to factor in the cost of any access credentials you choose to purchase, such as Kisi Access Cards, Tags, and Stickers.
Software prices vary depending on the size of the building, usage, and the plan you select. Kisi offers two plans: Standard and Enterprise.
Additionally, the quote you receive from Kisi won't include installation costs. You'll have to contact a third-party installer for a quote.
Pros & cons
Pros:
Kisi enables a touchless access experience.
There are many access credential options, so users have several ways to open doors.
Kisi has an open API, which means it can integrate with third-party hardware and software.
The system offers several safety-focused features, including intrusion detection, building occupancy tracking, as well as capacity control tools.
Cons:
Kisi is designed for commercial buildings, businesses, and offices, but may not necessarily be designed for residential or multifamily properties.
The remote access feature is only available to building/system administrators — so, tenants may not be able to open doors remotely.
Some users state that they wish Kisi offered more direct methods to get customer support.
Kisi Reader doesn't include a keypad for users to gain access with a PIN code.
The company may not offer hardware designed to control access at entrances where visitors need access, and there may not be a solution for visitors to request access either.
Should you get Kisi?
Kisi is an established access control provider offering a robust system. So if you're in the market for a versatile and effective access control system for your office or commercial property, Kisi may be a good option.
However, if you're seeking an access control system that offers robust visitor management and guest access features, you may want to consider an alternative. That's because Kisi is primarily designed to control access for registered commercial tenants and building employees. Visitors may not be able to request access from tenants through the Kisi system.
Likewise, if you need access control for your apartment or multifamily property, Kisi may not be the best solution. Since Kisi is primarily designed for commercial buildings, it may be better suited for businesses and offices than apartments.
Alternatives to Kisi
There are numerous access control systems on the market, but the best alternative to Kisi is ButterflyMX. ButterflyMX provides a secure and convenient access experience that extends from the front entrance to every door within your building.
Unlike other systems, ButterflyMX provides a way for building visitors to request access directly from tenants or staff members. With a ButterflyMX video intercom at your property, visitor management is a breeze. When a visitor arrives, tenants can grant access to their guests with the tap of a button on their smartphones.
For interior access control, ButterflyMX's keypad makes it easy to navigate throughout a building. A tenant can unlock keypad-controlled doors with a PIN code or their smartphone. And property admins can easily manage access permissions for tenants to control who has access to certain areas of the building.
Additionally, ButterflyMX is a flexible solution that works well for all types of multi-tenant properties. Whether you're seeking a system for an office building or an apartment, ButterflyMX does the trick.
Kisi vs. ButterflyMX
Although Kisi offers an effective access control system, ButterflyMX is more versatile, offering solutions for all kinds of buildings as well as visitor access features.
| Feature | ButterflyMX | Kisi |
| --- | --- | --- |
| Visitor access | Yes | No |
| Apartment & multifamily usage | Yes | No |
| Remote access capabilities for tenants | Yes | No |
| Built-in camera | Yes | No |
| Multiple entry methods | Yes | Yes |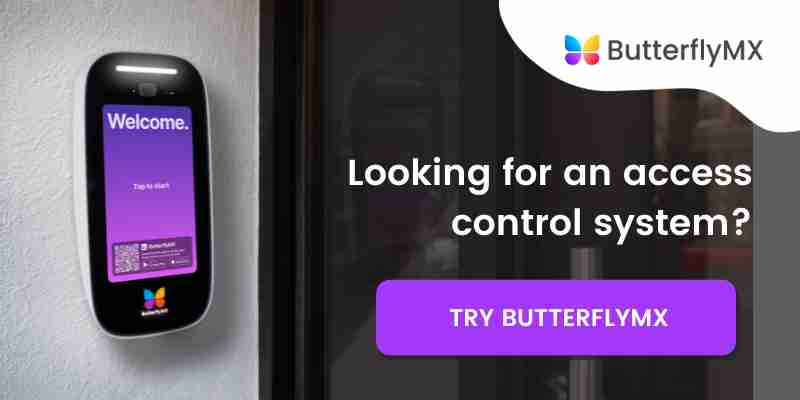 Disclaimer: ButterflyMX provides these blog posts to help our customers and potential customers make the right business decisions for them. Our blog posts are based on the information we have available to us at the time of writing.