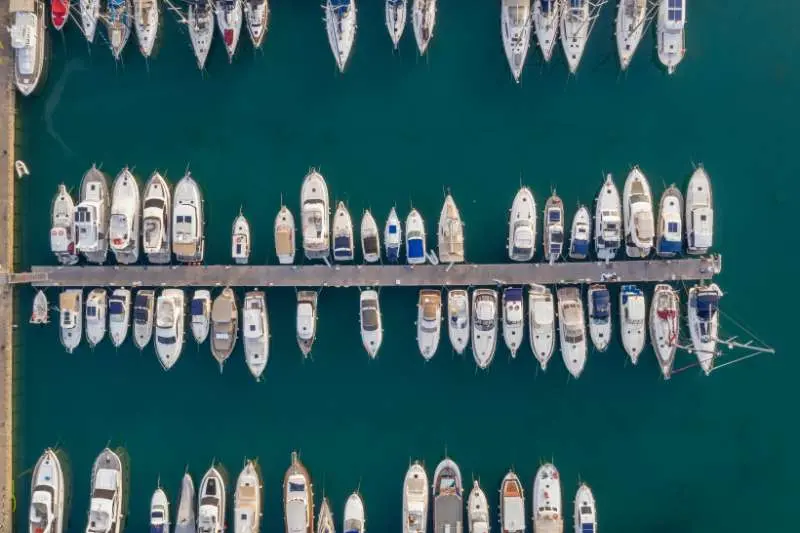 Marinas are bustling waterfront operations with unique property management challenges. These range from boat maintenance and repairs to dock assignments and reservations. Fortunately, marina management software makes wading through these complexities easier.
With that said, this guide will cover what marina management software is and the types of properties that utilize it. In addition, you'll learn how marina software solutions benefit you and, most importantly, what software is the best.
This buyer's guide includes:
What is marina management software?
Marina management software is a digital tool used to track the activities of boaters and their vessels.
Additionally, marina management software:
Tracks boat inventory, parts, equipment, and supplies
Processes payments and invoices
Manages dock and boat reservations
Organizes and reviews licenses and permits
Includes resident and guest features
Maintains boats and on-site facilities
Sends and receives billing statements
With so many tasks, it's easy for staff to get overwhelmed. So, marinas require a software solution where all or most of these tasks can be organized and performed.
Further, if the marina management software doesn't perform a needed task, it should integrate with other software that does, creating a simplified solution for marina staff.
Learn what access control is and how it can help your property:
What is the main function of a marina?
The main function of a marina is to provide services to boats and their owners.
Marina functionalities may include:
Boat storage
Maintenance, repairs, and washing
Refueling stations
Slipways
Proximity to stores and restaurants
Parking lots
Amenity spaces (fish cleaning stations, showers, laundry facilities, etc.)
Of course, the functions of a marina will vary from property to property.
What are marina operating expenses?
A marina's operating expenses are similar to those of a multifamily property or office building.
Operating expenses of a marina will include:
Property taxes
Insurance
Labor
Utilities
Security
Maintenance
Who uses marina management software?
Marinas aren't the only properties that take advantage of marina management software. In fact, many other boat management companies require full-service marina software to meet their daily needs.
Marina software is used by:
Marinas. Providing boat services, marinas require an all-in-one boat software solution to simplify tasks and create efficient workflows for all aspects of the business. Marina management software provides tools for maintenance, accounting, reservations, and all other areas.
Boatyards. While similar to marinas, boatyards are designed primarily for storage and maintenance. With that said, these properties still benefit from boatyard management software, allowing them to track the progress of repairs, accept service requests, and manage invoices.
Boat dealers. Though boat dealers have different objectives, they still overlap with marinas regarding duties such as inventory tracking, billing, repairs, and storage. Boat dealer software is the ideal solution, as it provides the tools they need in a single program.
Boat management companies. Also known as yacht management companies, these businesses utilize boat management software because of their wide-scale operations. These companies can manage employees, clients, and boats within their portfolio through a single software, reducing operating costs and increasing efficiency.
Benefits of marina management software
Without an effective marina software solution, you may find yourself upriver without a paddle. Fortunately, management software has proven to be a beneficial investment for marinas, boatyards, and other similar properties.
Marina management software benefits properties by:
Maintaining compliance
Marinas must adhere to strict regulations and laws to prevent the risk of fees or penalties. By updating marina staff on changes in policy and regulations, marina software helps maintain a safe and secure property for all customers.
Simplifying payments
Handling invoices and billing in one software platform creates a smooth process for employees and customers. Marina software lets you send invoices, manage contracts, submit payments, accept rental deposits, and more.
Thus, financial reporting can easily be exported from the same tool.
Tracking inventory
Knowing your available boat rentals, spare parts, and supplies is essential for an effective waterfront operation. With a marina management solution, you receive real-time data on your current inventory, allowing you to operate more efficiently and reduce costs.
Enhancing data
Marina management software is great at providing enhanced perspectives on your property's data. You can better understand how your marina operates by having a centralized place to analyze your business operations.
In turn, you can market your marina more effectively while improving in areas that need it.
Streamlining operations
Software is capable of automating workflows while also increasing the efficiency of other tasks thanks to being all in one place. As such, your marina operates more efficiently, and staff can turn their attention to other duties.
Increasing security
A marina handles lots of sensitive customer information that must remain secure from prying eyes. The best marina management software is encrypted to reduce the chances of lost data, and most programs offer data backups in the event of system failures.
Not to mention, these systems work in tandem with physical security solutions, such as access control, ensuring the safety and security of your boaters.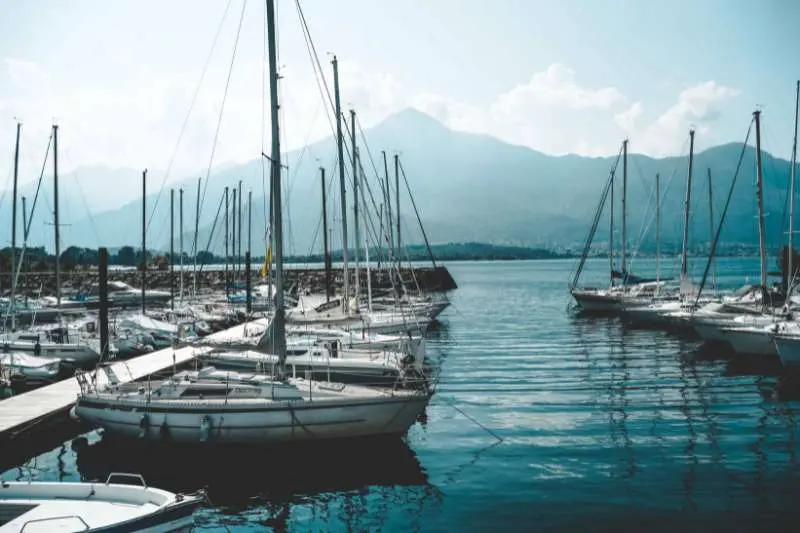 5 best marina management software systems
With so many marina management companies offering software solutions, knowing which is right for you can be a pain. So, you'll find the five best marina software programs below.
The best marina management software includes:
1. Dockwa
Founded in 2015, Dockwa is a marina management platform designed to streamline all of your operations. Dockwa is used by more than 2,000 marinas and 300,000 boaters in the United States. Therefore, it's perfect for marinas, harbors, yacht clubs, and more trying to tap into thousands of boaters across various devices.
Overall, Dockwa can provide marinas with the desired features while providing smoother operations and increased revenue.
Some features of Dockwa include:
Marketplace listings allow you to list your marina's rates and booking options.
Send and sign e-contracts within the Dockwa platform.
Manage occupancy and financial reporting that is easily exported.
Message boaters directly from the Dockwa app to build your marina's reputation.
A dedicated account manager is available to assist your property management team with any support you may need.
Pricing: Dockwa offers three pricing tiers: Claim, Marketing, and Optimize. The claim tier is free. To receive pricing for the Marketing and Optimize tiers, contact Dockwa for more information.
2. DockMaster
DockMaster was conceptualized in 1984 as a marina management control system with an unwavering principle: a technology solutions company dedicated to the marina and marine industry. Built for marinas, boatyards, and dealers, the DockMaster software is cloud-based, meaning implementation is simple and scalable.
The DockMaster software includes many features, such as:
A digital map gives you a visualization of your marina and the status of your docks.
Third-party integrations create a seamless experience for all your marina-related software and tools.
The work order management system lets you set estimates, create custom reports, bill customers, and more.
Service techs can utilize the mobile app to clock in and out, select work orders, and schedule appointments.
Keep track of sales by seeing data on sold units, managing inventory, and sending contracts to customers.
Pricing: To learn more about the cost of DockMaster software, reach out to their sales team for a free demo.
3. MARINAGO
MARINAGO is a cloud-based management solution designed for marinas and hospitality properties. As your all-one-one command center, MARINAGO Office allows operators and owners to manage multiple properties if necessary.
Moreover, this solution provides all the features you could want for marina management, from a visual map to online reservations to invoicing and facilities.
Some MARINAGO features include:
A customer portal grants access to boaters looking to manage their online profile and manage their reservations.
The MARINAGO fuel management solution lets you control up to 64 fuel dispensers of leading brands and allows customers to pay at the pump.
Customize how to bill utilities based on your marina's needs, including fixed and variable rates.
Accept and review reservations online through a calendar or map.
Create and customize contracts with e-signature for clients and receive alerts upon nearing contract expiration.
Pricing: To learn more about MARINAGO's pricing, contact their sales team.
4. Molo
Established in 2012, Molo is a management software company for the recreational marine industry. Molo offers solutions for marina operations, maintenance, and accounting.
Implementation is easy since Molo can be used on nearly any device, allowing you to manage your marina from a tablet or desktop. More importantly, if Molo doesn't encompass the features you need, several integrations make it easy to create a seamless solution.
Molo has features such as:
Manage various spaces of your property, ranging from docks and slips to dry racks and storage buildings.
Accept payments from boaters quickly by accepting chip and contactless payment options from your mobile phone or desktop.
Manage timesheets, reservations, and more from anywhere using the Molo mobile app.
The mobile technician app allows you to service boats and satisfy clients by scheduling appointments, creating work templates, and tracking hours.
Pricing: Contact the team at Molo to learn more about pricing.
5. BiT Marine Software
BiT was founded in 1985 as a software company for boat dealers, boatyards, and marinas. Since then, the company has expanded to other industries, providing solutions for other outdoor power equipment dealers.
The BiT marine management software was developed to integrate with all aspects of your business — no matter what type of property you run. BiT has developed a comprehensive marine management solution for dockmasters, sales managers, technicians, and beyond.
BiT marine software encompasses the following features:
Parts inventory management keeps track of your current stock, product orders, and the latest prices.
The built-in service features include technician scheduling, a productivity tracker, billing estimates, and more.
BiT's customer relationship management (CRM) handles customer data, unit sales, and quotes.
A graphical display of your marina makes it easy to see what docks and slips are available.
Pricing: The pricing for BiT marine software varies based on the modules and number of users you require. However, BiT starts at $270 monthly or $238 annually with the base module and one user. To customize pricing to your needs, visit the BiT website.
Takeaways
Marina management software is a digital tool used to manage the daily tasks of a marina, boat dealer, boatyard, and other marine businesses.
Boat management companies, boat dealers, boatyards, and marinas use management programs.
Marina management software helps abide by regulations, make payments easy, track inventory, analyze data, improve operations, and increase security.
The best marina management solutions are Dockwa, DockMaster, MARINAGO, Molo, and BiT marine software.