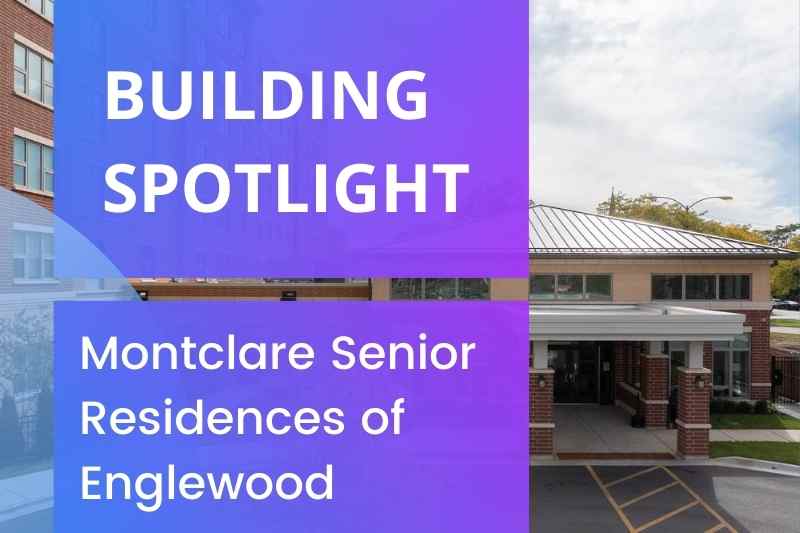 ButterflyMX's products are installed in buildings of all shapes and sizes. That said, the majority of our clientele is multifamily properties — which includes senior living facilities. If the building has doors or gates and access control requirements, we've got it covered!
We love spotlighting a property that amplifies ButterflyMX's mission of simplifying access. For this Building Spotlight, we highlight the Montclare Senior Residences of Englewood in Chicago, Illinois.
About Montclare Senior Residences of Englewood
Location: Chicago, Illinois
Units: 102 Residences, 7 Floors
Building Classification: Senior Living
Project Type: Built in 2021
Developer: MR Properties, LLC
ButterflyMX Product: Video Intercom
Located near the south side of Chicago in the town of Englewood, Montclare Senior Residences welcomes aging adults to live comfortably and independently. Montclare Senior Residence of Englewood is one of five senior living centers by the same company. All five locations are around the greater Chicago area.
The developer, MR Properties, LLC, has been active in Chicago's real estate scene since 1980 and is family-owned. Recently, their primary focus has been building affordable housing for seniors, an increasingly growing part of the population.
Today, baby boomers — those born between 1946 and 1964 — make up most of the senior population, as even the youngest boomers (58 years old in 2022) are entering retirement age. Next to millennials, boomers are the second-largest generation in America. Millennials only recently surpassed boomers in 2019.
Montclare Senior Residences of Englewood is one of the latest locations to open, with 102 one-bedroom apartments. Residents can entertain and host guests while living independently within a supportive community.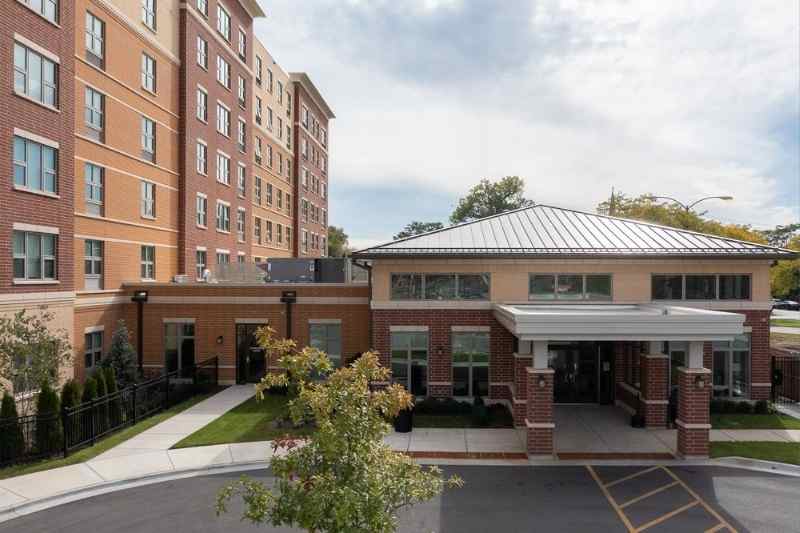 Amenities at Montclare Senior Residences of Englewood:
Fitness center
Laundry facilities
Business center
Activity room
Lounge
Harnessing independence in seniors
Every Montclare senior living facility focuses on enabling independent lifestyles among its residents. With this in mind, staff members strive to support residents by catering to their individual needs, such as assisting with activities of daily living. Additionally, living in a maintenance-free environment empowers residents to focus on themselves and their wellness.
As seniors age, they often find themselves in social isolation for several reasons. For instance, their children move out, and spouses and friends pass away. So, they no longer have a way to make new friends. One of the best things about senior living centers is that they organize tons of engaging activities that foster relationships and community-building.
Montclare Senior Residences also keep its residents safe and secure. With household chores and basic daily needs taken care of, residents have fewer chances of getting hurt. And with staff on call around the clock, families can be confident that their loved ones are looked after and attended to immediately if emergencies arise.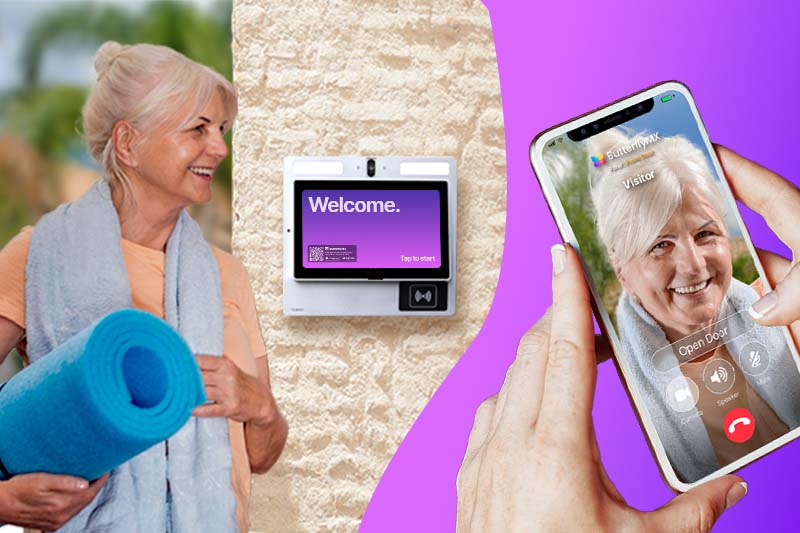 ButterflyMX & Montclare Senior Residences of Englewood
For an extra level of security and convenience, Montclare Senior Residence of Englewood installed the ButterflyMX video intercom at the front entrance. With ButterflyMX, residents can let friends and family into the building without going to the lobby.
One of the best features of ButterflyMX is virtual keys. Residents and staff members can assign virtual keys to family members and service providers who visit the facility regularly. Virtual keys come in the form of QR or PIN codes, which guests can scan or enter directly into the intercom.
Watch how virtual keys work on ButterflyMX:
ButterflyMX frees up staff's time from visitor management tasks. Since trusted guests can let themselves in, staff members can focus on providing services and care to residents. Our intercom also saves date-stamped photos of every door entry activity. Staff members can review this audit trail within the online dashboard.
And contrary to popular belief, the vast majority of seniors own smartphones today. For many, smartphones help them maintain a connection to the world around them: staying connected to loved ones, streaming online entertainment, and reading about current events. So, most Montclare residents have no problem opening the door for themselves and guests using their smartphones.
Streamlining access at Montclare Senior Residences
ButterflyMX streamlines property access at Montclare Senior Residences of Englewood for residents, staff, and visitors. It also helps Montclare deliver on its promise of facilitating a safe, convenient, and independent lifestyle for older residents.
Both Montclare residents and staff enjoy an easy property access experience by using ButterflyMX. With its user-friendly interface and sleek design, the intercom adds to this Chicago facility's modernized and hassle-free senior living environment.