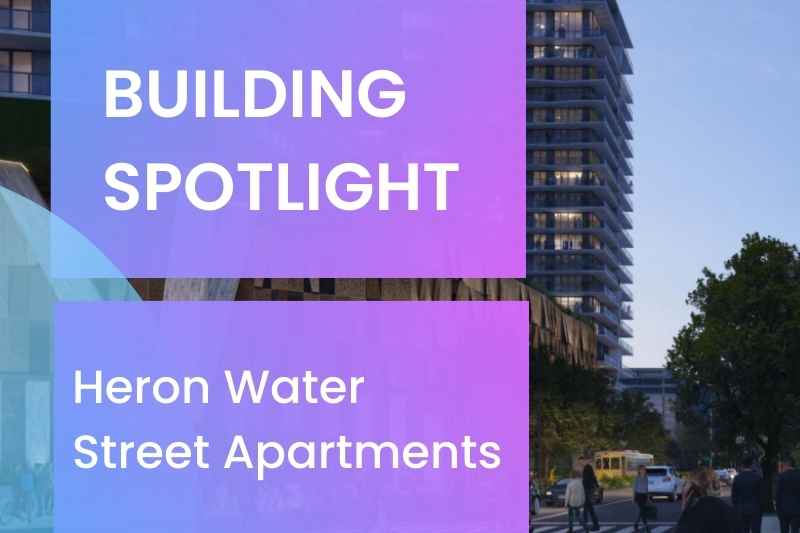 ButterflyMX's goal is to provide secure, convenient, and affordable property access from a smartphone. We started in 2015 as the only mobile-first intercom company in the real estate industry. Since then, we've helped simplify property access at thousands of properties in America and around the world.
What's more, our products have evolved over the years to simplify access beyond the front door. Today, ButterflyMX delivers a unified property access solution to improve the access experience into and throughout a building. Our property technology (proptech) solutions enhance the resident experience and help buildings run more efficiently.
We love highlighting one of the buildings that make ButterflyMX what it is today. We're proud to shine a spotlight on the Heron Water Street Apartments in Tampa, Florida. This luxury apartment building brings a high-tech, opulent experience to the Gulf Coast.
About Heron Water Street Apartments
Location: Tampa, Florida
Units: 420 total units (2 towers: 21 and 26 stories)
Building Classification: Residential
Project Type: Constructed in 2018, opened in 2021
Developer: Strategic Property Partners
Architect: Kohn Pedersen Fox Associates
ButterflyMX Product: Front desk station, elevator controls, and package room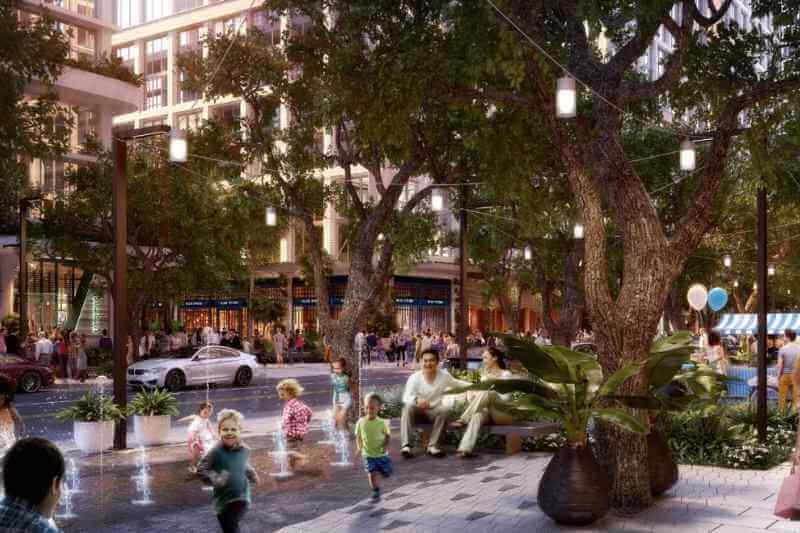 Created to strike a balance between urban convenience and a natural environment, Tampa's Water Street community exemplifies the alignment of wellness and productivity. The neighborhood is permeated with green spaces and situated right on the iconic Tampa Bay. It invites residents to treat the outdoors as a communal living room. As a result, the community is vibrant, bustling with activity, and rich with recreational activities.
In 2021, Heron Water Street Apartments opened its doors to residents. The developer, Strategic Property Partners, focuses on "world-class execution, innovation, and creating high quality and experiential places." In order to do this, they partnered with architects at Kohn Pedersen Fox Associates. Together, they've created an atmosphere that brings modern living to Tampa.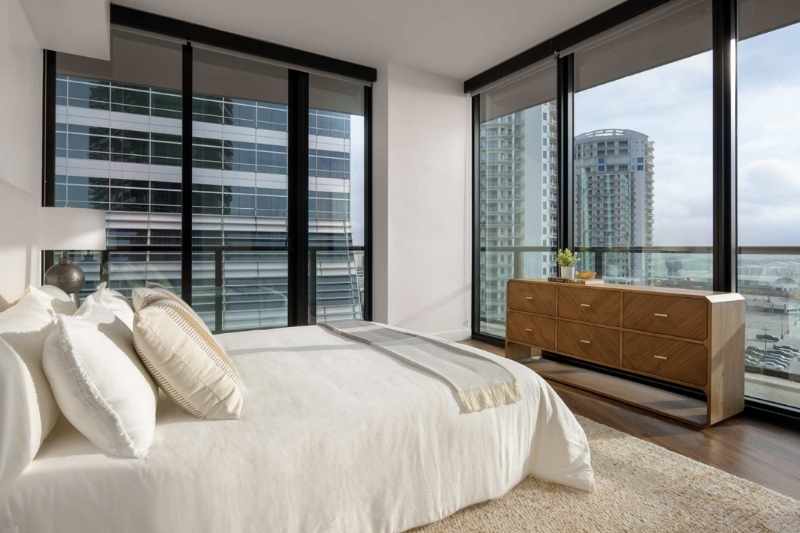 The design of the building was inspired by the natural structure of Florida's oceanic ecosystems. To achieve this, the architects constructed the building's two towers to angle slightly toward the water. As a result, there are unobstructed views of Tampa's skyline.
Equally as desirable are the buildings' uncomplicated components. Its base is constructed with stone and metal, while the towers consist of concrete and glass. These emphasize the vision for Water Street — sustainable, forward-thinking infrastructure.
Featured amenities at Heron Water Street Apartments include:
High-speed internet
Floor-to-ceiling windows with views of downtown or the Tampa Bay
Spacious balconies for outdoor living and entertaining
Induction cooktops
Frameless glass showers with rainfall showerheads
Rooftop pool with grill and cabana
Bike storage
Fitness center
Onsite parking
ButterflyMX smart access control system
Water Street's lavish culture
Ground broke on Water Street in 2018 with the goal of creating an enriching community in Central Florida. Every detail of the community was designed to transform city living. Just a short walk from Heron Water Street's front steps are world-class restaurants, local boutiques, and outdoor events.
As of April 2022, phase one of Water Street is complete. But development will continue in the area until 2027. Because of this, residents can watch Tampa's skyline evolve and expand from the comfort of their homes.
But the neighborhood amenities don't stop with its aesthetically pleasing skyline. Water Street also offers optimal walkability that's shaded with a canopy of trees. With these two features, residents and visitors alike can explore the area regardless of the weather.
Water Street is designed with modern luxury in mind. So, its technology is as current as its natural features. The entire area features high-speed internet. Even more, a resident mobile app puts personal services and amenities directly in your hands.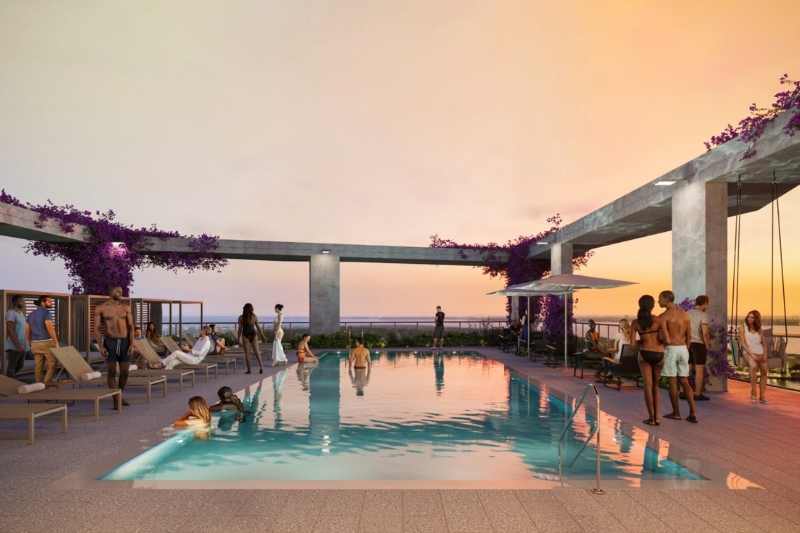 Heron Water Street's commitment to the Tampa community
Water Street Tampa isn't your typical Central Florida residential neighborhood. Instead, it was designed to change the way Tampa residents experience city life. In fact, developers promised to create a place that prioritizes community-based activities, wellness, and the human experience.
And they're delivering on that promise:
Water Street Tampa is the first community in the world to receive WELL Precertification for Design and Operations. Communities certified under this WELL Community Standard meet criteria that "set new standards for wellness worldwide."
As a result, Water Street Tampa isn't just providing a good resident experience – it's fundamentally changing how residents experience their communities.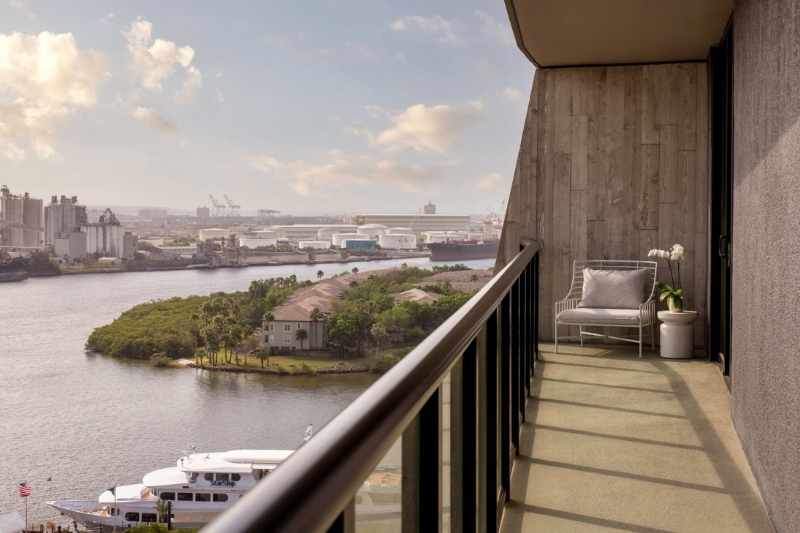 ButterflyMX & Heron Water Street Apartments
Heron Water Street Apartments are changing how residential properties serve residents. In addition to multiple access control solutions, Heron Water Street Apartments have a concierge on-site 24/7. Partnered together, they've revolutionized the resident experience.
Residents in luxury apartments expect top-notch security that doesn't hinder convenience. To provide this, Heron Water Street Apartments has installed the ButterflyMX front desk station, which consists of our video intercom at the front entrance and software at the front desk.
With the ButterflyMX front desk station, residents can easily enter the property using their smartphones, while visitors can easily request access. What's more, the front desk station keeps a photo log of every person who has entered the building. This streamlines visitor access while maintaining high security.
In addition, Water Street also installed ButterflyMX elevator controls that ensure only approved guests can access certain floors. By providing this physical security precaution, the developers of Heron Water Street have given residents much-needed peace of mind without preventing visitors from getting where they need to go.
Watch how ButterflyMX elevator controls work:
Simplifying deliveries with ButterflyMX
To further enhance the resident experience, Heron Water Street Apartments installed a ButterflyMX package room. The package room empowers couriers to easily and securely deliver packages without a hitch. Residents also receive automatic notifications when they have a delivery. Because the system is automated, the staff at Heron Water Street save time they'd otherwise spend accepting, organizing, and distributing packages.
ButterflyMX elevates the resident experience at Heron Water Street Apartments by equipping the community with simple and refined property access solutions. As a result, Water Street has joined over 8,500 buildings that rely on our property technology for convenient yet secure access.