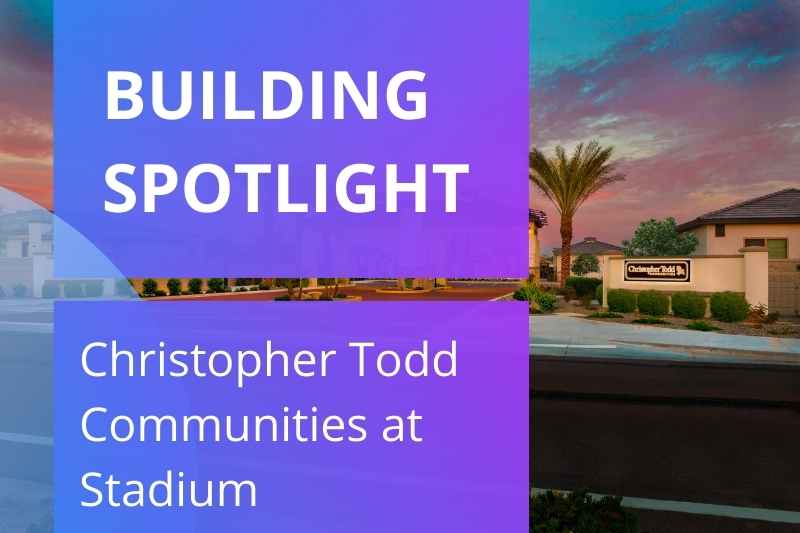 We love spotlighting a property that signifies ButterflyMX's values and vision. In this Building Spotlight, we highlight a luxury gated multifamily community in Glendale, Arizona: Christopher Todd Communities at Stadium. Introducing a new way of apartment living, this community includes the best features of single-family homes into a multifamily atmosphere.
About Christopher Todd Communities at Stadium
Units: 313 units
Location: Glendale, Arizona
Building Classification: Gated community
Project Type: Built in 2019
Developer: Taylor Morrison Home Corporation
ButterflyMX Product: Video Intercom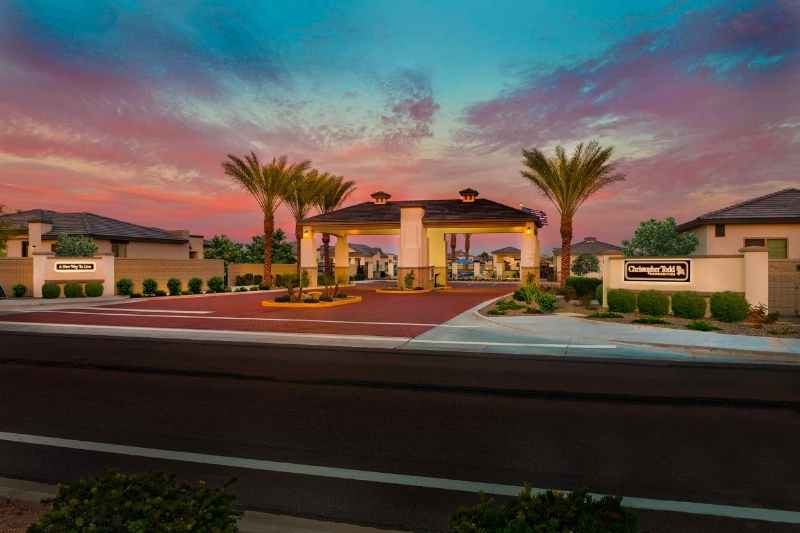 Comprising single-family smart homes, Christopher Todd Communities at Stadium is the best of both worlds. Residents have the privacy and intimacy of single-family homes while reaping the benefits and convenience of multifamily communities.
Optimally located just outside metro Phoenix, this Glendale residential community offers renters convenience and luxury with smart home technology, premier community amenities, and, best of all, maintenance-free living.
The community's name originates from its proximity to the State Farm Stadium, home to the Arizona Cardinals National Football League team. What's significant is that the stadium is in plain eyesight of the community.
Residents of this community enjoy an alternative to traditional apartment living. Each one- or two-bedroom unit is a standalone building, with no one above or below. And every unit has its own fenced backyard, perfect for hosting private gatherings and allowing pets to roam freely.
Featured amenities at Christopher Todd Communities at Stadium include:
In-unit washer & dryer
Private backyard for each unit
Built-in smart home technology
Community-wide Wi-Fi
Fitness center with yoga studio
Poolside ramadas with fireplace & outdoor TV
Resort-style heated pool & spa
Grassy lawns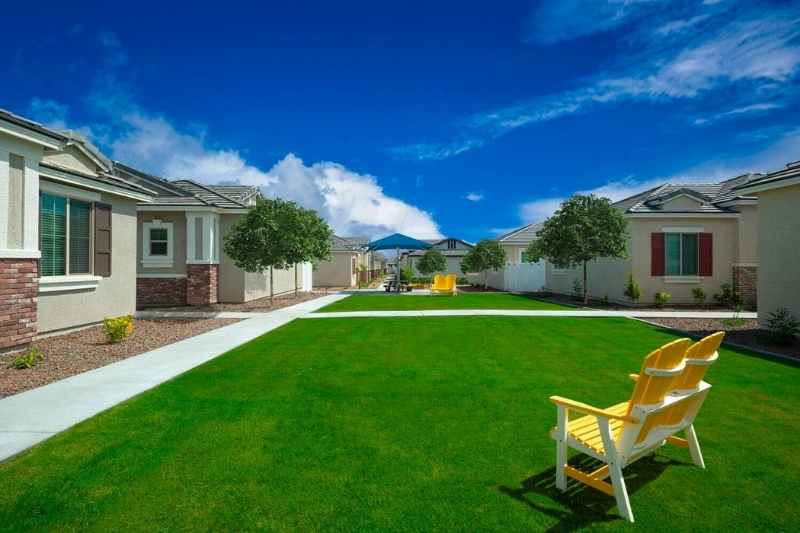 Revolutionizing the multifamily market
Christopher Todd Communities is the "built-to-rent" sector leader in the real estate industry. A relatively new architectural concept designed for renters, horizontal multifamily properties put multiple housing units on the same property.
Horizontal multifamily housing offers renters additional space and a neighborhood feel without tying them down with homeownership responsibility. Making this is the perfect solution for young families looking for something in between renting a high-rise apartment and buying a house.
For instance, although each housing unit at the Glendale community houses a single family, the community is home to more than 300 families. What's more, similar to multifamily properties, this Arizona housing community has designated property staff for repairs and maintenance.
Creating a "new way to live"
In 2015, retired bakery owner Todd Wood looked for his next adventure, this time in the real estate industry. After successfully building and selling a revolutionary organic bakery — Alpine Valley Organic Bakery — Wood grew restless and wanted to continue contributing to society. After studying and analyzing the real estate market, he realized no middle ground between renting and buying existed.
Understanding that homeownership is likely to stay stagnant or continue to decline, Wood wanted to accommodate the new generation of renters, particularly Millennials and Gen Z.
Younger renters want to start a family within a suburban environment, influence local governments, and be invested in the community. But they still crave the freedom to move their family after a couple of years.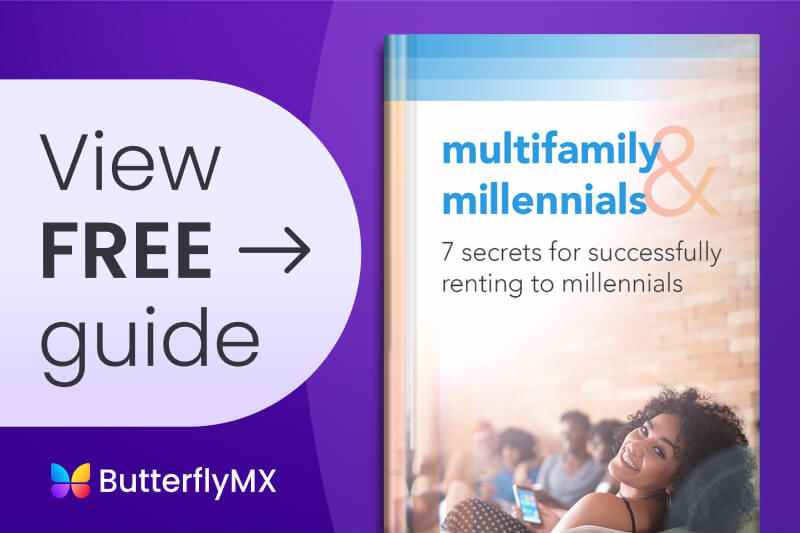 One year later in 2016, the first Christopher Todd Communities location opened its doors in Surprise, Arizona. In the five years since then, the company has built communities across all of Arizona and Texas and will soon build communities in Florida. The mass shift to working from home has increased the appetite for build-to-rent subdivisions. Renters have been trading in their small, high-rise rentals in metropolitan areas for larger, single-family homes in the open-air suburbs.
Since then, Christopher Todd Communities have pinned themselves as "A New Way To Live," providing five-star resort-style amenities to single-family homes. Residents enjoy community-based amenities designed for socializing and energizing while having the option to retreat to a private, intimate living setting.
ButterflyMX & Christopher Todd Communities at Stadium
Best of all, every Christopher Todd Community home is powered by premier smart home technology. Residents in the Glendale community enjoy cutting-edge technology that provides peace of mind and maximum convenience.
Built into the Christopher Todd Communities at Stadium ecosystem is the ButterflyMX gate intercom. The intercom streamlines gate entry for residents, property staff, trusted guests, and delivery couriers. Flawlessly opening the gate from the ButterflyMX app, the Glendale community reaps the benefits of reduced wait times, prevented tailgating, and automated visitor management.
Watch how to open the gate with ButterflyMX:
ButterflyMX's commitment to resident experience and safety
ButterflyMX significantly contributes to the smart home automation ecosystem fostered by Christopher Todd Communities at Stadium. Residents enjoy the convenience of controlling aspects of their home — such as the temperature, lights, and appliances — on their smartphones, both from the comforts of their bed and miles away when on vacation.
What's more, ButterflyMX offers unparalleled features like delivery pass and virtual keys that enhance visitor management at the property. For instance, residents send a delivery pass, a one-time gate entry code, to food or package couriers. Then, couriers can securely enter the gated community and deliver parcels right to residents' front doors.
Similarly, virtual keys allow residents to send PINs or QR codes to trusted visitors to access their homes even when they're away. This provides an excellent way for residents to let relatives or petsitters enter their homes from afar. Since ButterflyMX stores date- and time-stamped audit trails of every gate entry activity on its cloud-based dashboard, residents can always rest assured that only authorized visitors enter the property.
ButterflyMX is thrilled to have Christopher Todd Communities a part of its growing family. And we're excited to welcome even more CTC homes to the 8,500+ buildings that trust ButterflyMX as their unified property access provider.