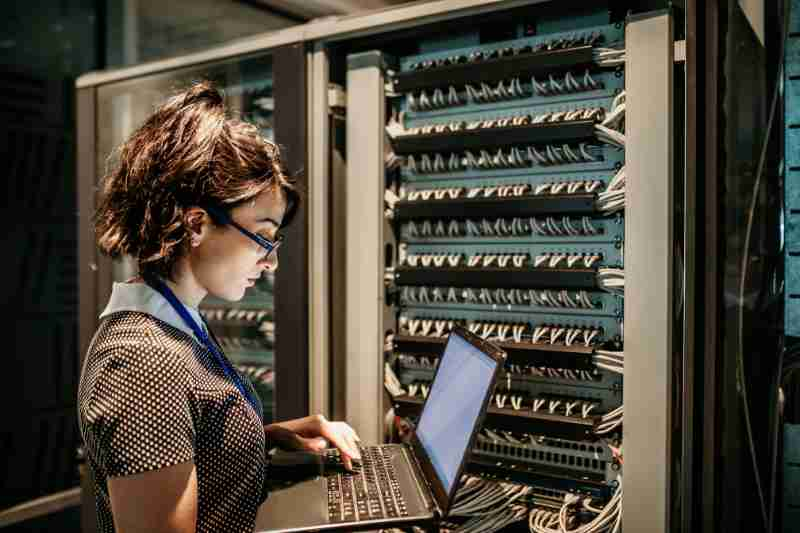 The future of access control technology is digital. Whether you use a tenant database to keep track of resident information or depend on electronic security credentials like fobs or cards, security is a high priority for building owners and operators. Overall, there are two types of security solutions: on-premise and cloud-based security systems. But when comparing on-premise vs. cloud security, which one is right for you?
In this post, we explain what on-premise security and cloud security are. Then, we help you decide which type of security system you should pick for your property.
This post covers:
What is on-premise security?
On-premise security requires you to store a server on-site somewhere in your building. So, in addition to your security system hardware, you'll purchase software and run it on your own local servers. In other words, you're in charge of managing your building's server, which stores all the data and information related to your security system.
Before the invention of wireless technology like the internet, all buildings with electronic access control systems used on-premise security. Most of the time, the building or company would need a dedicated server specialist to maintain and protect the server and the information it stored.
You should prioritize IT security if you have an electronic system that manages:
Tenant contact information
Electronic access credentials, like cards or fobs
PIN numbers
Financial information
Maintenance requests
While many property managers continue to use on-premise security, others use cloud-based security systems to provide the same levels of protection without the hassle of maintaining an on-site server.
Check out this overview of the ButterflyMX cloud-based video intercom:
What is cloud security?
Cloud security refers to security systems that store data in the cloud as opposed to in an on-site server. There are many offsite server farms and data centers that safeguard data for you, sparing you from the hassle of maintaining a server in your building.
So, if you've backed up photos or contacts so that you can access them from another device, congrats! You've seen the benefits of cloud-based storage in action. Cloud security providers deliver that same service. And since data protection is the provider's full-time job, they'll always be able to maintain high levels of security.
For example, many cloud providers use encryption and firewalls to store data safely. They can also further safeguard against malicious attempts to access your data with features like multi-factor authentication.
Is the cloud more secure than on-premise?
Storing data in the cloud is generally more secure than storing it on-site.
But why? 
Because a cloud security company will have more resources to devote to data security.
Cloud security companies use these tactics to protect data:
24/7 cybersecurity threat monitoring
Keeping up with software patches
In-office security guards that keep servers safe
Locked server cages
You can certainly set up all of these resources on your own property. But you have to keep all needs of your property in mind, not just its data security. As a result, you might find it more cost-effective to sign up with a cloud provider.
How can you tell which type of security is right for your property?
There are several factors to consider when determining whether on-premise or cloud security is right for your property.
Decide between on-prem vs. cloud security by considering:
1. Cost
The costs of maintaining on-premises security add up fast. You have to make an initial investment in hardware, like servers and routers. And as your system gets older, it'll be your responsibility to handle maintenance and upgrades. Additionally, you'll be tasked with replacing failing equipment.
In effect, on-premise security means that you'll be adding cybersecurity management and IT troubleshooting to your list of responsibilities.
In contrast, a cloud-based security company takes care of all of that for you in exchange for a recurring payment. What's more, you'll also be able to contact the company if you have any questions or concerns. This is a much better alternative to dealing with security problems yourself.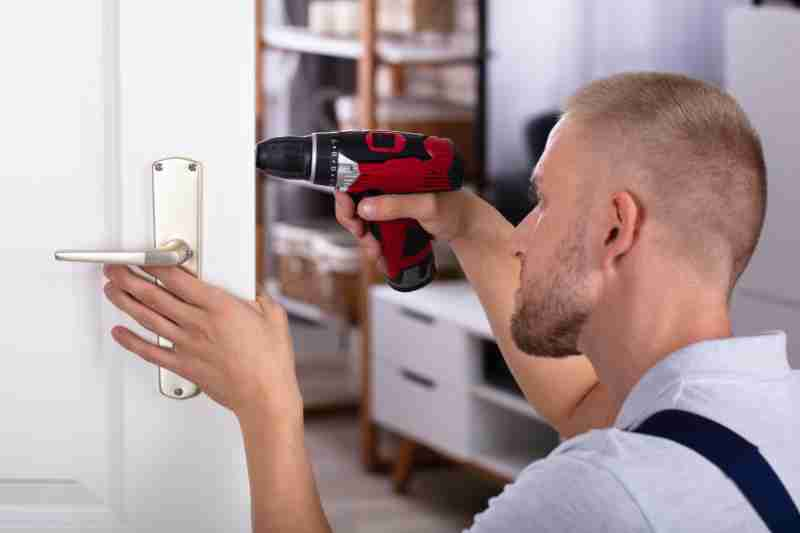 2. Redundancy
Maintaining an excellent tenant experience is one of your top priorities. You don't want your security system to fail unexpectedly.
Both on-premise and cloud-based security systems have different conditions under which they'll fail. So, consider both before deciding on a cloud vs. an on-premise security system for your property.
If you choose a cloud-based system, you may have trouble connecting if your property experiences an internet outage. Meanwhile, an on-premise system will still function without the internet.
Of course, on-premise systems fail under different circumstances. Cloud servers themselves tend to be reliable because of the many fail-safes cloud providers have built in. But if you're maintaining on-premise servers yourself, you might run into technical problems that are difficult to solve.
3. Ease of integration
The technology you use for an on-premise system might be incompatible with other systems. For example, say you want to install smart locks throughout your property. You might run into trouble if the new smart locks have a different operating system or set of standards than your existing hardware.
Making new hardware play nice with old hardware could result in headaches, time wasted, and money down the drain.
On the other hand, many cloud-based security providers will support you by being available to answer questions. They might even send over integrators and installers who can handle the installation process entirely.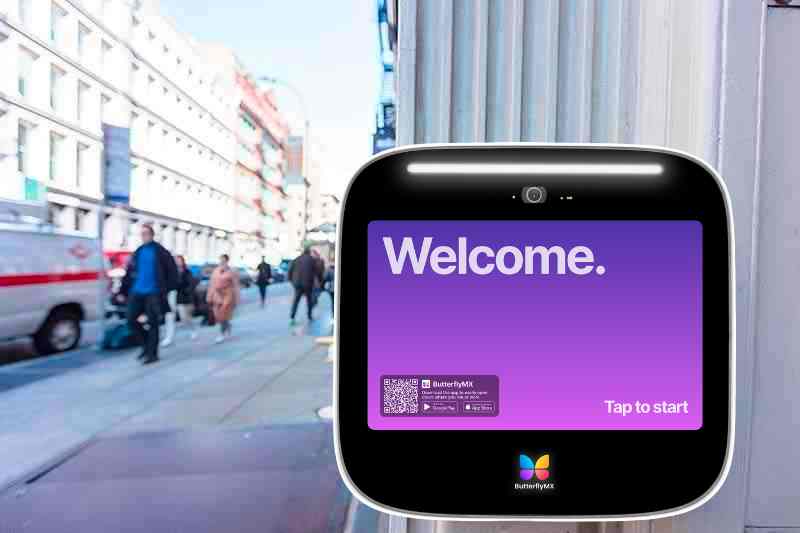 Using both cloud-based & on-premise security on the same property
It's important to remember that you don't have to choose between one or the other! Many properties use both types of security to their advantage. Our own ButterflyMX access control system is a great example.
ButterflyMX stores user credential data in the cloud. Our cloud-based software allows staff to edit access permissions and view door entry events from anywhere, even if they're not on the property.
However, we also use on-premise data storage capabilities to keep the system running, even when there are internet outages. Our keypads, card readers, and video intercoms temporarily store entry data and upload it to the cloud when the internet's back. This gives you the convenience of the cloud and the uptime of an on-premise system, all from one central hub.
By combining, you get the best of both worlds, and we help you ensure that your tenants always have a positive impression of your building's access control and security systems.
Takeaways
You already have your hands full managing building maintenance and resident requests. So, why add IT and cybersecurity management to your plate?
When you're debating the cost of cloud security vs on-premise security, the monthly fee for cloud-based data storage might seem like a negative. But remember: On-premise security will also cost money to upgrade and maintain. Not to mention the hours that you'll spend working in a server room instead of providing personalized service to residents.
For many residential and commercial properties, cloud security systems are easier to set up and less expensive to use. Overall, the best security systems combine attributes of both on-premise and cloud data storage to deliver a convenient and secure management experience.